ASUS ROG Strix GA15 Gaming Desktops
Gamers and eSports community in Singapore alert! ASUS Republic of Gamers (ROG) recently announced the new ROG Strix GA15 (G15DH) gaming desktops. They are a convenient, compact, portable, lean and lightweight package for serious e-Sports performance with the latest generation AMD Ryzen™ processors that capably handle hardcore gaming, streaming, and multitasking.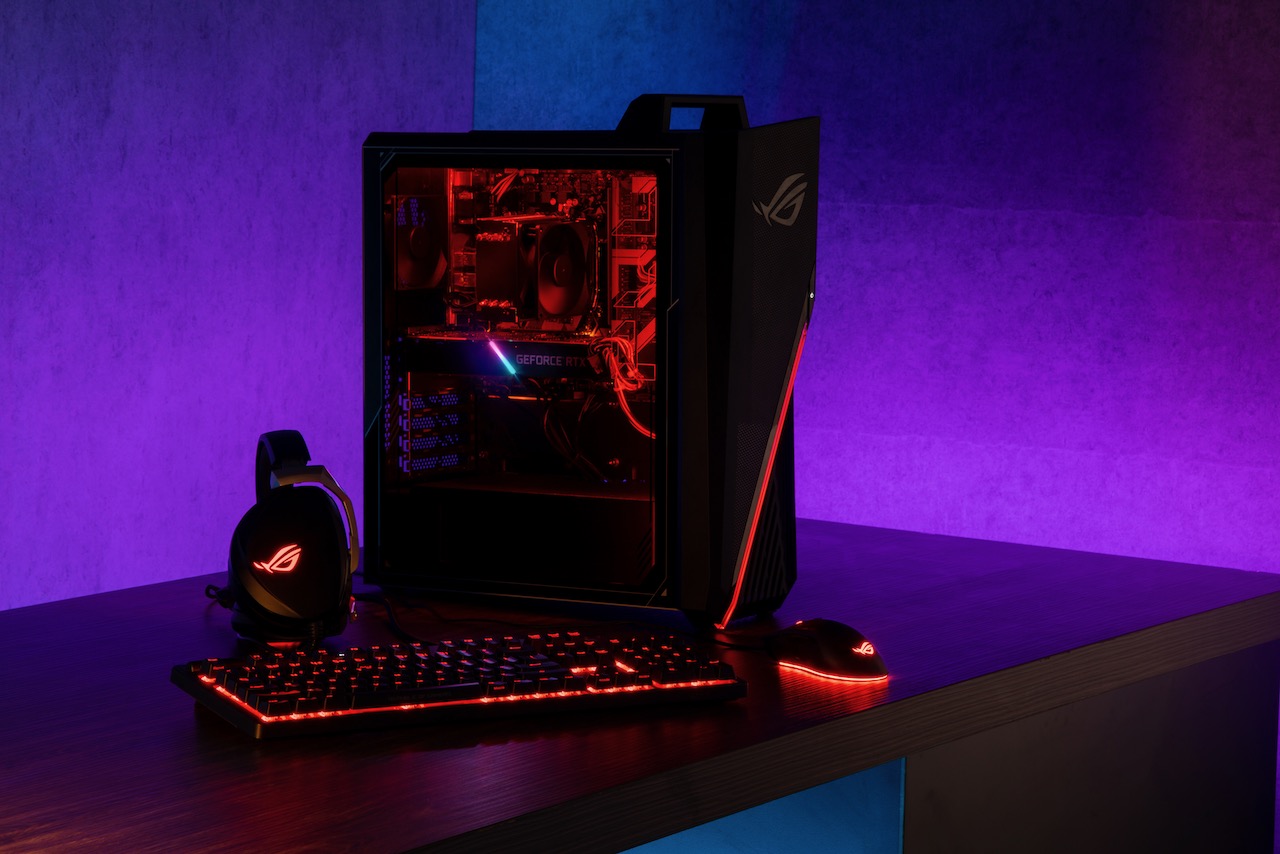 Superb Gaming and Streaming
Fitted with powerful graphics cards up to NVIDIA® GeForce RTX™ 2070 SUPER, allowing gamers to run the latest titles at high resolutions or faster refresh rates. 
This performance is due in part to the NVIDIA® Turing architecture behind the GeForce RTX™ series. Turing combines CUDA, RT, and Tensor cores dedicated to programmable shading, real-time ray tracing and AI acceleration to generate more realistic graphics and effects. A new video encoder also improves the ability of the ROG STRIX G15 GA15 to stream and game simultaneously, delivering higher-quality video with minimal performance impact. Known as NVENC, this dedicated hardware is optimised to work with video capture programs like Open Broadcaster Software (OBS), making it helpful for aspiring streamers.
Multitasking Mastery
Using the latest 3rd Gen AMD Ryzen™ processor, continuing ROG's journey in adopting the latest technology. It is available with up to an AMD Ryzen™ 7 3800X processor that has 8 cores and 16 threads to easily handle demanding and varied workloads. These Ryzen chips are built with cutting-edge 7 nm process technology that fits more cores into less die area, enabling efficient, cost-efficient machines that pack impressive power. Top configurations add up to 32 GB of high-performance DDR4-3200 MHz RAM, ensuring responsiveness even under heavy loads.
Storage options include a super fast M.2-based NVM Express® SSD of up to 1 TB, offering ample room for apps. For larger game libraries, the system is available with 2 TB of mechanical storage. Users can download AMD StoreMI technology to accelerate dual-drive configurations. StoreMI caches the frequently accessed data on the SSD, melding the responsiveness of solid-state storage with the massive capacity of mechanical drives to speed up load times.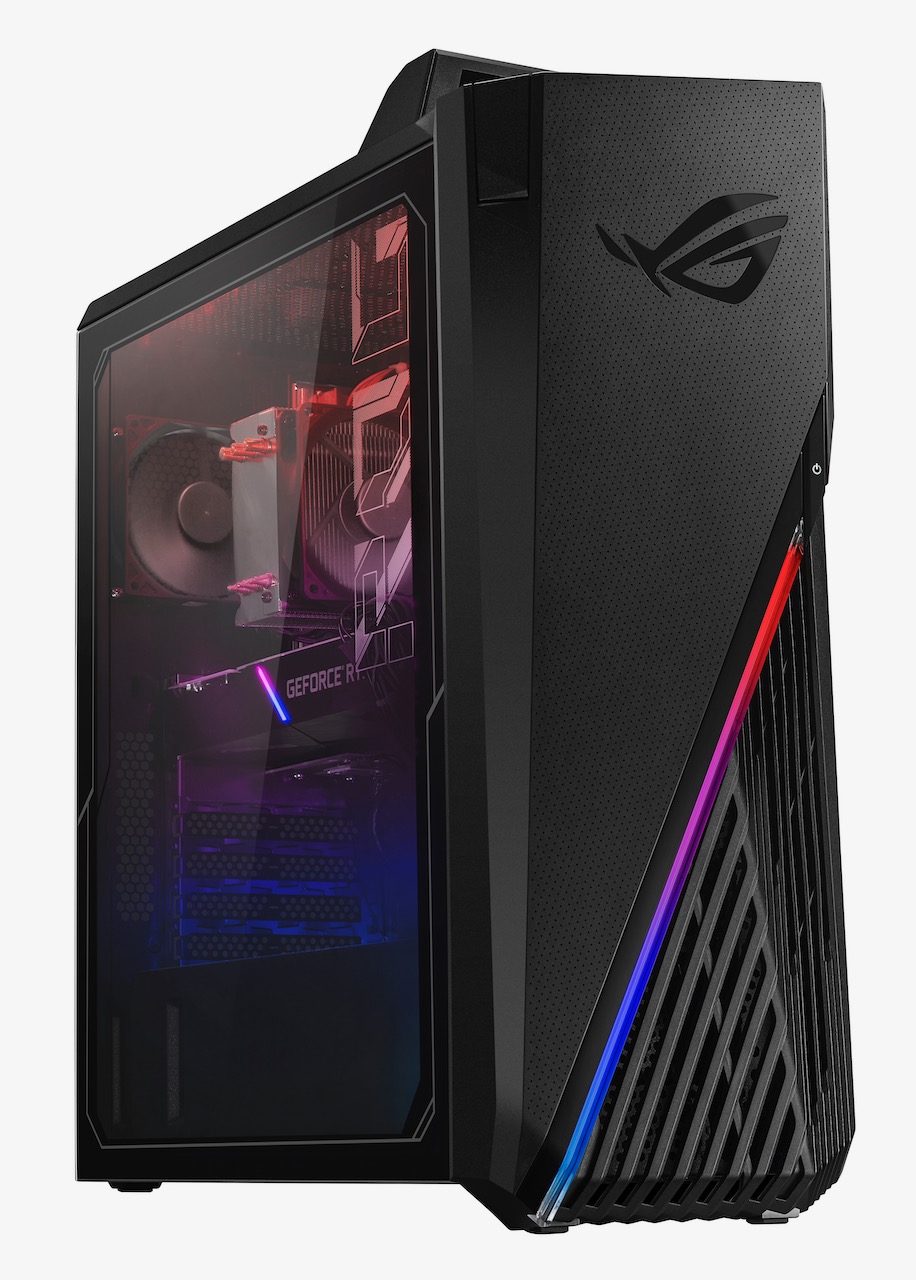 Cooling Carries Performance
The ROG Strix GA15 (G15DH) has an efficient cooling design that helps it get superior performance from core components. The components inside are separated to help minimise thermal interference. The processors, discrete graphics and motherboard are isolated in the main chamber, while the storage bays and power supply sit below in a separate cooling zone. The processor is equipped with the tower cooler fans for a faster and quieter cooling effect while the dual-chamber design makes it easier to cool the hottest components.
A Personalised Experience
The ROG Strix gaming desktops can be personalised and customised with both hardware and software options that gamers can explore. The ROG Armoury Crate software offers tons of tuning options for lighting and other system settings. For a more personalised audio experience, the Sonic Studio III supports manual customisation and offers five specially tuned modes for different kinds of games.
Gear Up and Go
With one reversible USB Type-C™ (USB-C™) port with peak interface bandwidth of 10 Gbps via USB 3.2 Gen 2, gamers can enjoy fast charging and data transfer. There is also a HDMI 2.0b port enables gaming or streaming 4K video on the big screen at up to 60 Hz. DisplayPort 1.4 outputs are available to drive high-refresh gaming monitors, including those compatible with NVIDIA G-SYNC® technology for a smoother gaming experience.
Pricing and Availability 
The ROG Strix GA15 (G15DH) will be retailing from $1,298 at the ASUS Exclusive Store, ASUS Online Store and all authorised retailers.
For more information on ASUS Singapore and ASUS ROG Singapore 
ASUS Singapore Facebook: facebook.com/asus.sg
ASUS ROG Singapore Facebook: facebook.com/asusrogsg 
ASUS ROG Singapore Instagram: instagram.com/asussg/
ASUS Singapore YouTube: youtube.com/sgasus
ROG Singapore Twitch: twitch.tv/rogsg
Do share this gaming news with your fellow gamers and gaming community! Pay It Forward and Pass It On!
* Information and pictures courtesy of ASUS Singapore *