FINNEY – World's first ultra-secure crypto smartphone
Blockchain and Cryptocurrency users/enthusiasts/ in Singapore alert! Introducing FINNEY, world's first ultra-secure crypto smartphone! SIRIN LABS recently unveiled FINNEY in Singapore, exclusively at COURTS first Internet of Things themed store at Funan mall.
At the recent FINNEY, world's first ultra-secure crypto smartphone launch event in Singapore. I got a first hand look, feel and experience of the FINNEY smartphone. If you are into blockchain and cryptocurrency trading, you have to visit COURTS Singapore at Funan mall and check out the FINNEY smartphone. While the world (and also Singapore) is slowly accepting and understanding more about blockchain and cryptocurrency, this particular segment is gradually getting more publicity and awareness. Personally for me, I am still learning more in-depth about blockchain technology and crypto assets, an area that I would like to enter soon when I gain and learn more knowledge and applications about these two fields.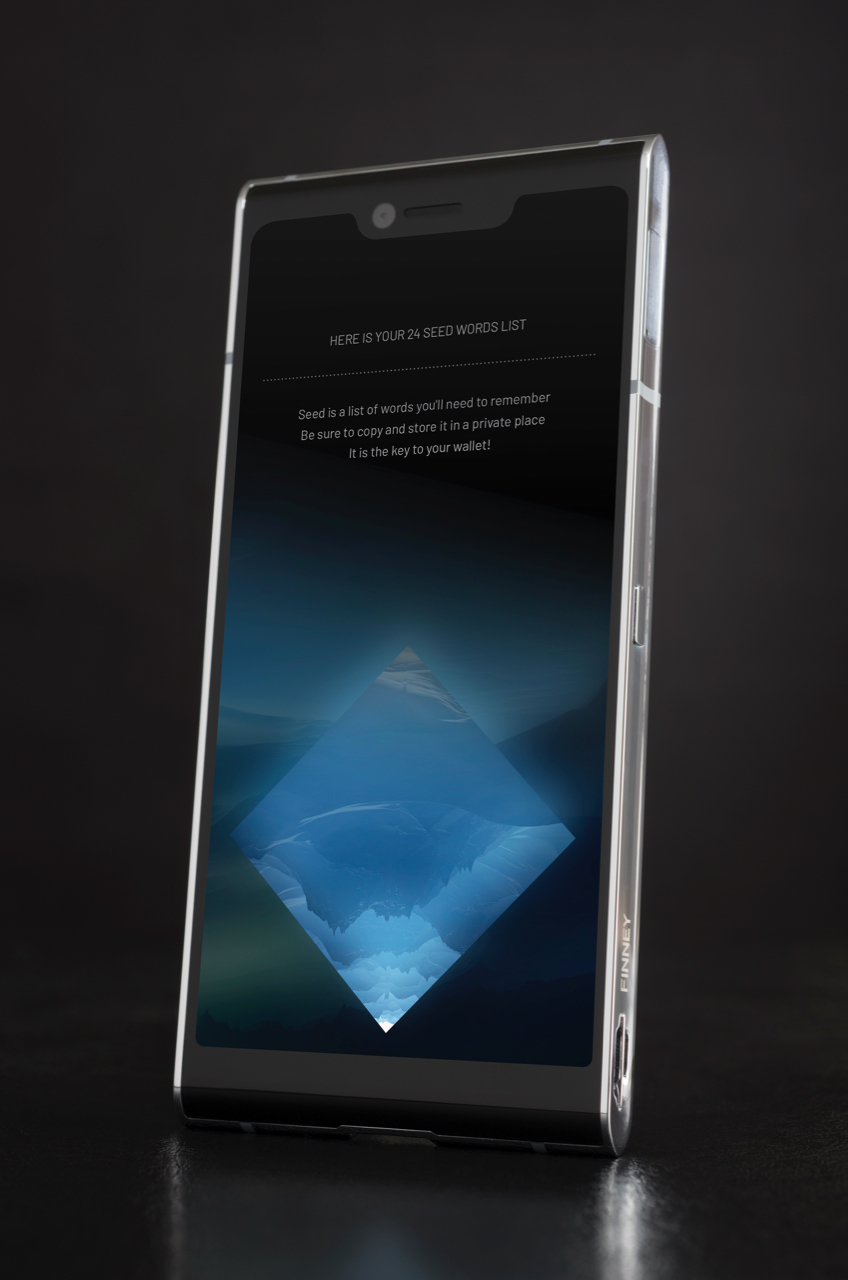 If you are into blockchain and crypto assets, when you hear about cold storage crypto wallet, token conversion service and multi-layered cybersecurity suite, all these capabilities/functions are the things you would like to have. Look no further than the FINNEY smartphone, they have them inside their ultra-secure smartphone.
When I saw the FINNEY smartphone, this was a smartphone that I would be keen in, when I eventually start moving into crypto assets trading/investment and blockchain. The security measures in place on the FINNEY smartphone are ultra-secure, a crucial and important requirement by crypto assets and blockchain users. As I start to learn more about blockchain technology, its usage and applications, crypto assets and cybersecurity, I am planning to go into crypto assets trading, share more about my knowledge and experiences, my personal opinion is that the FINNEY smartphone would be the ideal (if not perfect) smartphone/gadget to accompany me.
Let me share with you more information and details on the FINNEY, world's first ultra-secure smartphone by SIRIN LABS:
"It is with great pleasure that we're today unveiling to Singapore the first blockchain smartphone so cryptocurrency can be made more accessible to Singaporeans with the assurance of a seamless and secure crypto experience. With FINNEY, we address the two greatest barriers to adoption – lack of security and poor user experience – by delivering a product that gives consumers the confidence that their data is safe in the digital world, and a user-friendly interface that is fitting for both new and existing crypto enthusiasts," said Moshe Hogeg, Co-Founder and Co-CEO of SIRIN LABS.
Jasmine Seow, Merchandising Director of COURTS Singapore, said: "We are pleased to unveil the FINNEY smartphone in Singapore – a natural fit for COURTS Funan, our first IoT store offering the latest smart devices. Together with SIRIN LABS, we are breaking new ground on making pioneering technologies accessible to tech-forward Singaporeans. Crypto enthusiasts and curious consumers can learn how to easily transfer cryptocurrencies between FINNEY live demo units at COURTS Funan's experiential space."
Aimed at making cryptocurrency more accessible to the masses, FINNEY addresses the two greatest barriers to crypto adoption – lack of security and poor user experience – by enabling blockchain functionality within a mobile environment for easy and secure transactions.
Besides the buying, selling and storage of cryptocurrencies, Singaporeans can use FINNEY to pay for their meals using cryptocurrencies including bitcoin, ethereum and creatanium at the high-tech Kopitiam at Funan mall, called KOPItech. The Funan outlet serves as a pilot for the KOPItech system in rolling out cryptocurrency payment options to other Kopitiam outlets nationwide.
"The KOPItech payment system reaches out to a growing segment of highly tech-savvy customers who embrace new trends in technology that can help improve regular ways of life. For the first time, Singaporeans can purchase their meals using cryptocurrencies via the self-service kiosks, which will help reduce snaking queues during peak hours and help stallholders improve productivity. We are always looking at ways to make our food courts more efficient and consumer-friendly, and look forward to more devices such as FINNEY which can encourage greater use of cryptocurrencies at our Kopitiam outlets" said Vincent Cheong, Corporate Communications Manager of Kopitiam.
SIRIN LABS' own operating system, SIRIN OS
SIRIN OS, a Google-certified modification of Android, is designed to overcome innate security challenges associated with the use and storage of cryptocurrency on mobile devices, and enables the unique functionality of FINNEY with a cold storage crypto wallet, cybersecurity suite, Token Conversion Service (TCS) and dCENTER app store.
Embedded cold-storage crypto wallet
A full separate hardware from the device hardware, the embedded cold storage wallet aims to protect users' private keys for multiple blockchains, and to securely generate and sign off on blockchain transactions. The wallet is only connected to the Internet when initiated by the user, ensuring secure cold-storage of cryptocurrencies.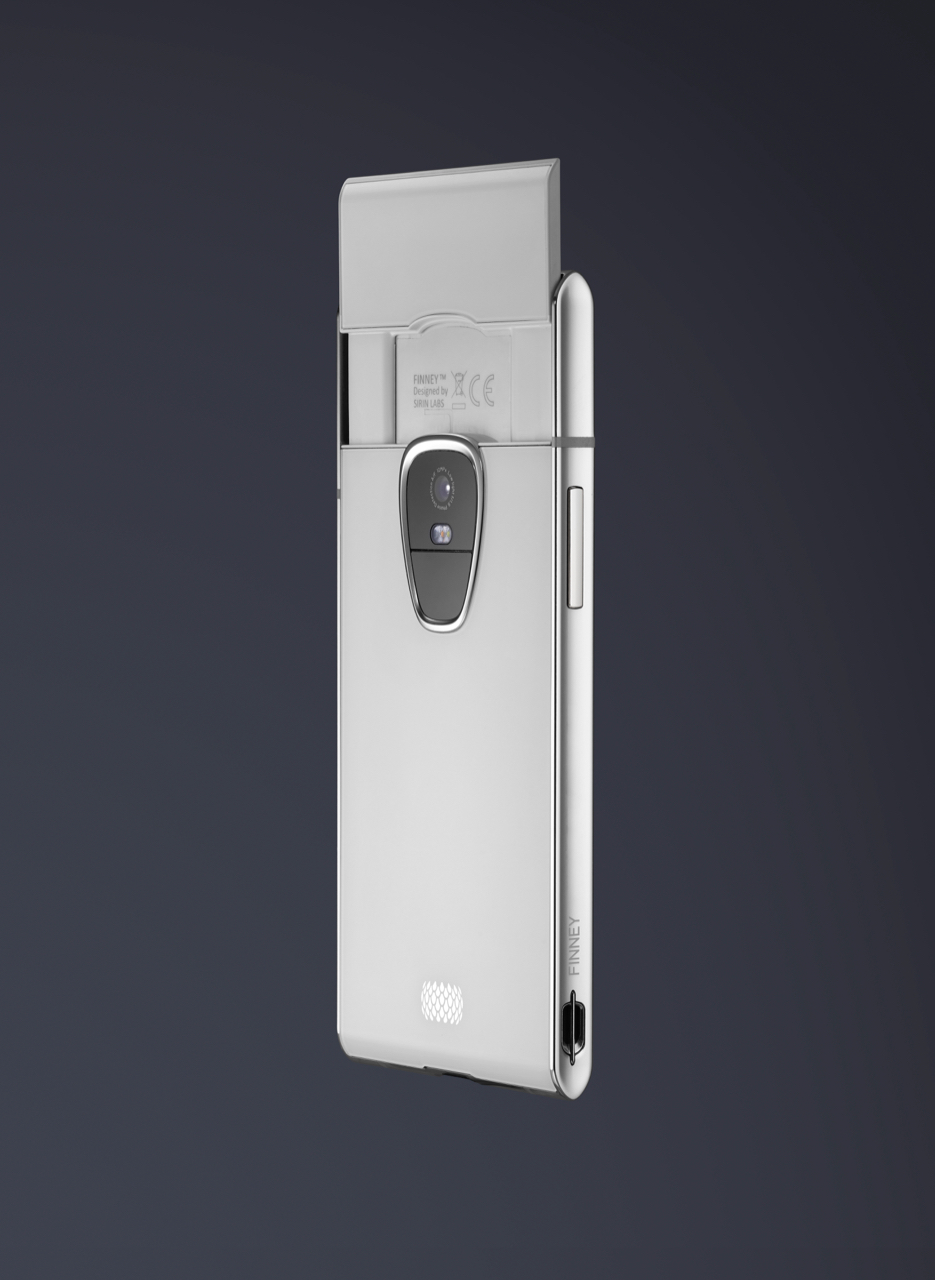 Multi-layered cybersecurity suite
SIRIN OS machine-learning based Intrusion Prevention System (IPS) is a cybersecurity suite that protects FINNEY from the hardware to software level, and offers online and offline on-device cyber threat detection including protection from network attacks, host-based attacks and unsecure device definitions. FINNEY is also pre-loaded with secure email, messaging and call apps including ProtonMail and TrustCall which provide end-to-end encryption for secure communication.
Token Conversion Service (TCS)
A unique concierge-like service, TCS enables users to make crypto transactions for supported coins and tokens, without the hassle of exchanges. This creates a fast, simple and seamless crypto payment experience, while simultaneously providing a competitive exchange rate for users.
Earn incentives through games on the dCENTER
SIRIN OS dCENTER offers a marketplace for DApps (decentralized applications) as well as an incentivised learning center. The dCENTER's Learn & Earn option is the first crypto and blockchain education platform that offers incentives for users to engage with blockchain apps. When users interact with blockchain games such as CryptoKitties, they can earn incentives such as Bitcoin and Ethereum, which means every FINNEY owner is entitled to receive value back on the phone. The dCenter, based on Web 3.0 protocol, offers: app and in-app purchasing, Air drop mechanism, DApp browser, and more.
FINNEY, the flagship device
Besides facilitating seamless and secure cryptocurrency transactions, FINNEY as a smartphone also delivers in design and functionality. Framed with high gloss metal and mirror-polished aluminium, FINNEY is built with 3D Gorilla Glass on both the posterior and anterior of the device. These are accompanied by the metallic signature Shield Element surrounding the camera, sensors and fingerprint scanner.
The unique sliding design of the Safe Screen is FINNEY's strongest feature, and operates as a gateway to the crypto world by activating the cold storage wallet. Functioning on dedicated hardware and software, the Safe Screen allows users to independently verify that wallet transactions contain correct amounts, currencies and recipient addresses, thus reducing chances of fraudulent transactions.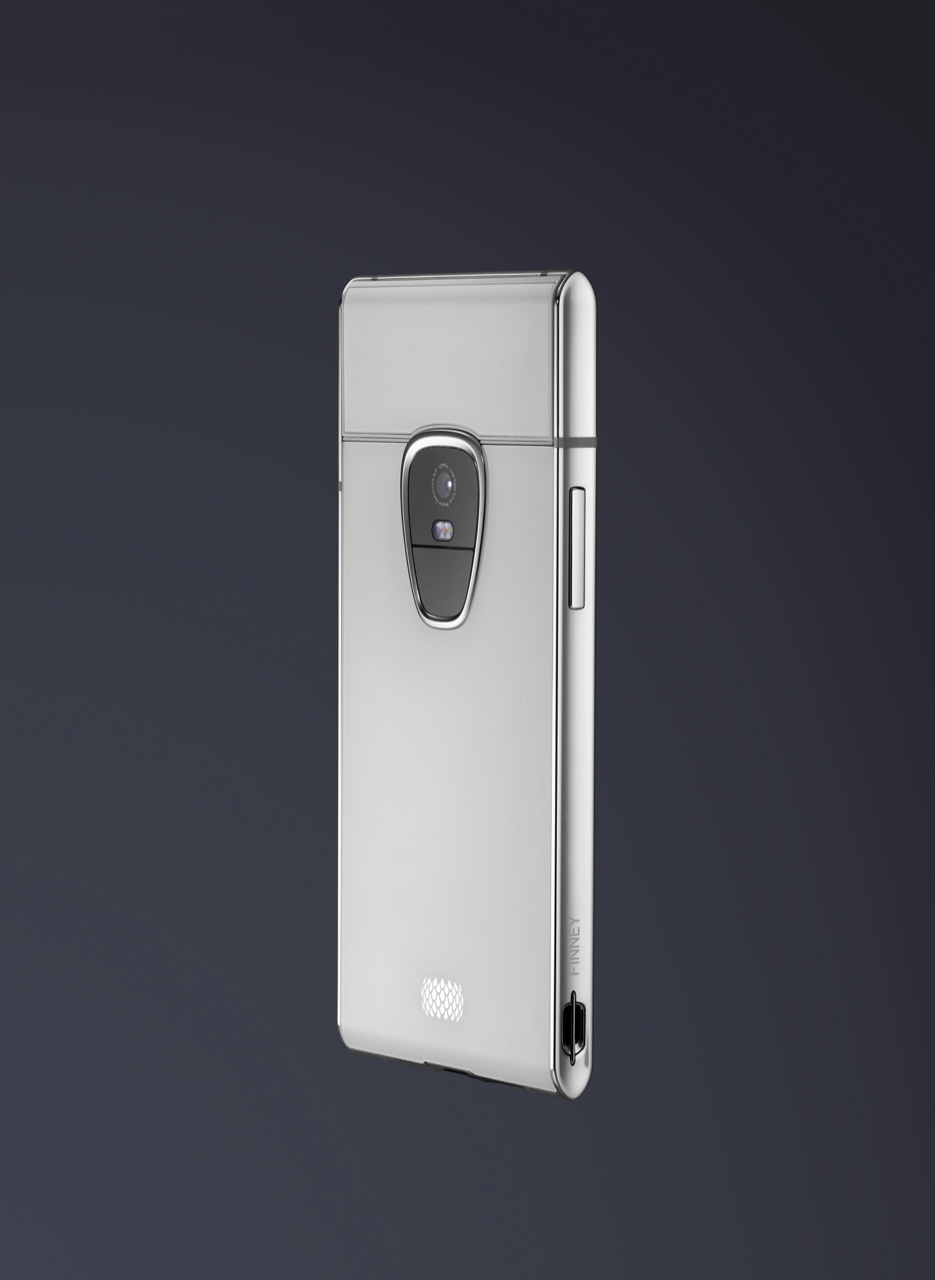 Pricing and Availability
Priced at S$1,899, FINNEY is available exclusively at COURTS Funan and www.courts.com.sg from October 2019. Pre-orders are open at all COURTS stores island wide and online at http://bit.ly/courtsfinney, with an exclusive offer of $60 COURTS vouchers with every purchase until 30 September 2019.
For more information on SIRIN LABs 
Website – https://sirinlabs.com
Twitter – https://twitter.com/SIRINLABS
Facebook Page – https://www.facebook.com/SirinLabs/
Instagram – https://www.instagram.com/sirinlabs/ 
Medium – https://medium.com/@sirinlabs
YouTube – https://www.youtube.com/channel/UCC7rV8n9pEI761byufyT8VA
* Information and pictures courtesy of SIRIN LABS and GLOO PR *