Jabra launched PanaCast 50 Video Bar System
Jabra, a world leader in personal sound and office solutions, launched PanaCast 50 Video Bar System, as part of the Jabra PanaCast 50 solution portfolio for small to medium sized meeting rooms.
In a post pandemic world, the future of work is here, yet it's also evolving over the years as organisations around the world are still trying to find its optimal hybrid working solutions for themselves, as well as having office solution, sound and communication devices to complement their workflow.
How is your organisation's operating procedures and workflow in this era of hybrid working environment? How does it compare to other organisations in other industries? You might be keen to find out more from Jabra's 2022 Hybrid Ways of Working Global Report.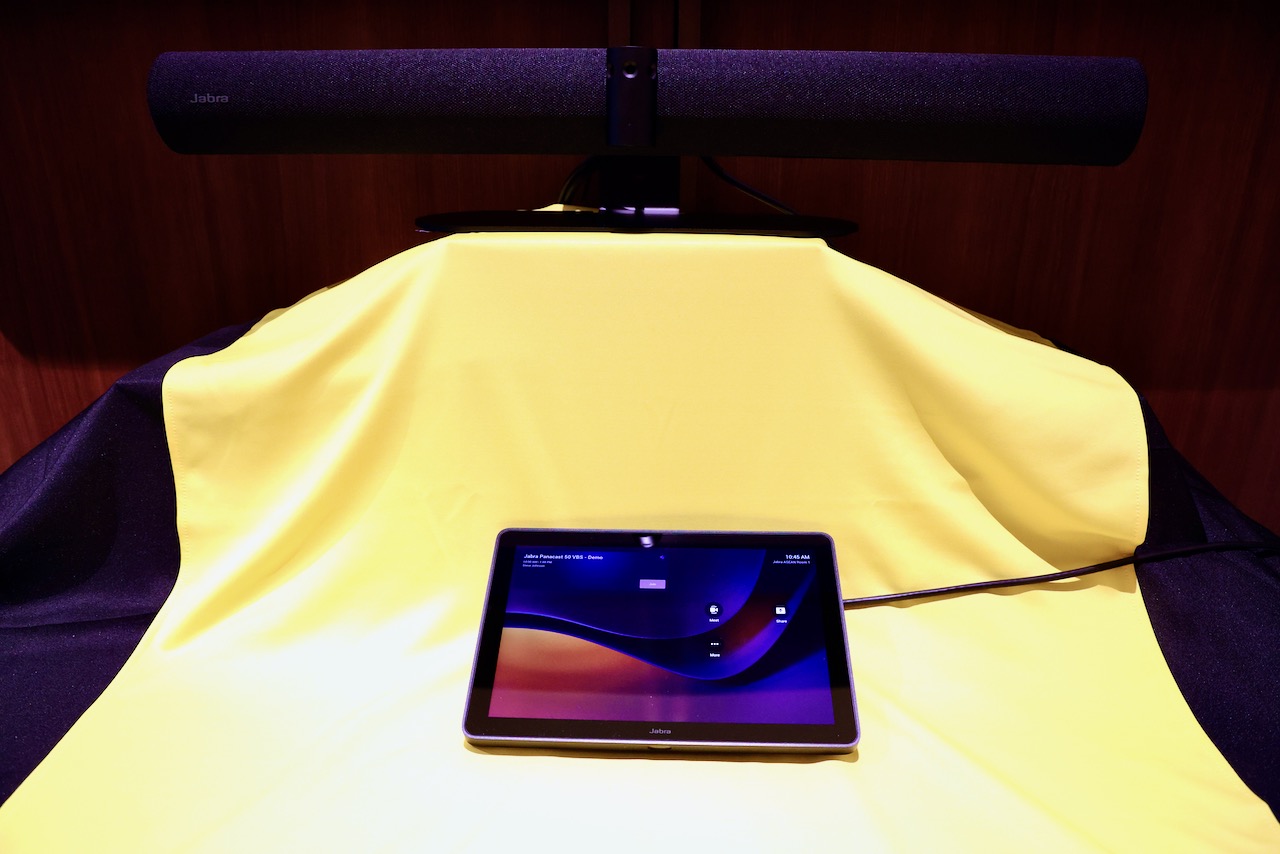 Jabra PanaCast 50 Video Bar System Complete Portfolio
The Jabra PanaCast 50 Video Bar System was first unveiled at ISE 2023, an integrated solution, that includes an Android based compute unit, as well as state-of-the-art SOCs, speakers, microphones, video camera, with network and display interfaces for easy deployment. The solution comes with a 10.1" touch controller to manage the room experience. The system natively and securely runs Microsoft Teams Rooms on Android or Zoom Rooms.
The Jabra PanaCast 50 Video Bar System complete portfolio has three different flexible deployment options to bring out the best collaboration experiences for your office. They are
An integrated solution on Android
A modular now Windows through the PanaCast 50 Room Systmes with Lenovo and Creston
A BYOD solution with PanaCast 50.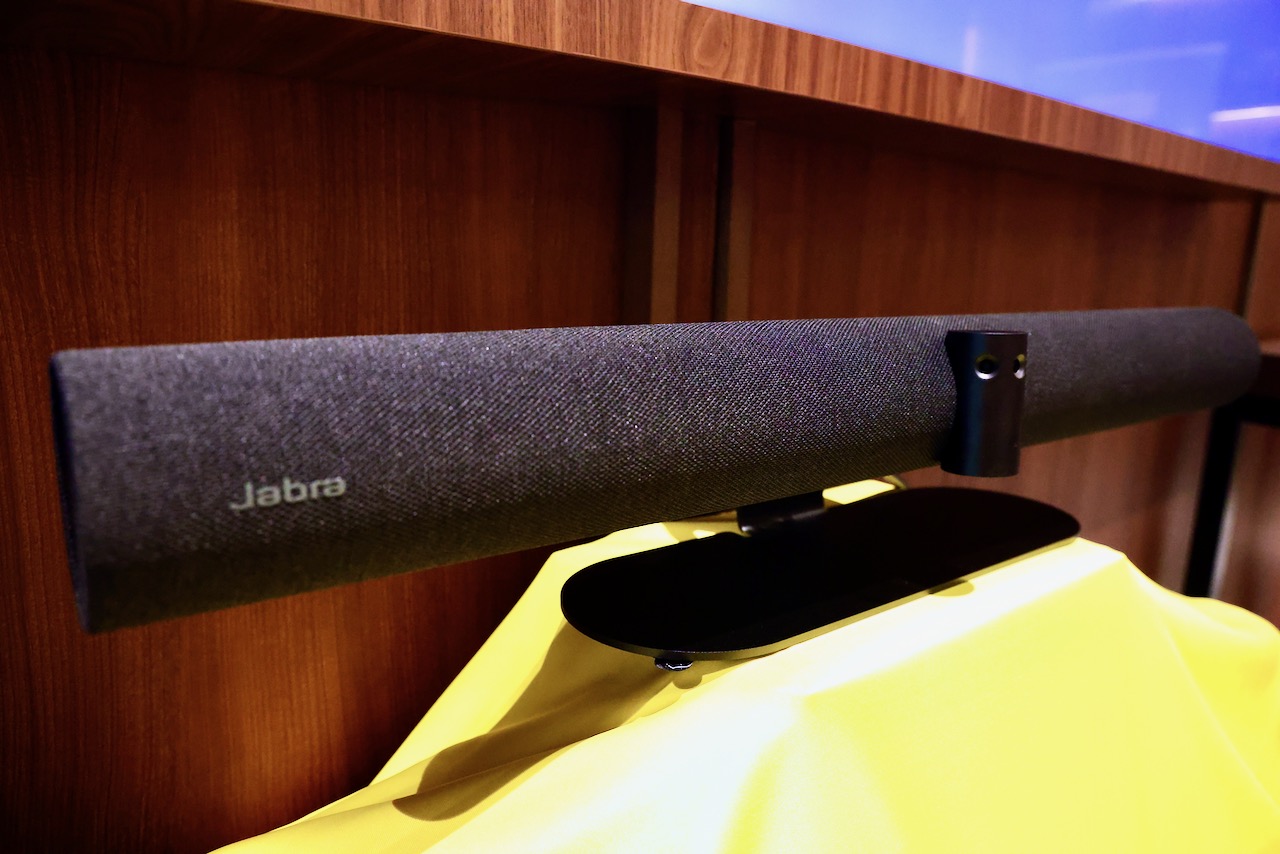 Ultimate Hybrid Workplace Meeting Experience
The PanaCast 50 Video Bar System offers the same award-winning user experience as the two other solutions in the portfolio. It features full-room coverage with its unique 180° field of view Panoramic-4K multi-camera array, which uniquely delivers true-to-life representation of the people in the room. It also has eight professional-grade microphones with voice detection and intelligent algorithms that automatically identify and remove residual echoes and static noise, as well as an array of four powerful speakers in a zero-vibration stereo setup. Meanwhile, its Intelligent Meeting Room Experiences, which include the Virtual Director, Intelligent Zoom and Dynamic Composition, provide an engaging experience for remote participants.
The PanaCast 50 Video Bar System is designed to adapt to the evolving UC experiences and hybrid workplace needs with its AI-powered software-defined platform. Above all, it is easy to install, manage and use with everything needed for video meetings embedded in the PanaCast Control for a one-touch start/join without requiring any additional devices, allowing simple, secure, and scalable deployment and management in any small-medium sized rooms.
Aurangzeb Khan, SVP for Intelligent Vision Systems at Jabra said, "We have an urgent need to improve collaboration in today's hybrid working era. Our research* found that meeting equity has a strong impact on an employee's experience, well-being, and productivity levels. The addition of the PanaCast 50 Video Bar System as a room solution to the Jabra PanaCast portfolio – with the already-delivered BYOD and room system solutions – can vastly enhance the hybrid meeting experience. The Jabra PanaCast 50 solution portfolio addresses the spectrum of business needs for small-medium sized meeting rooms. We want to facilitate effortless discussions and encourage innovation amongst meeting attendees no matter their location."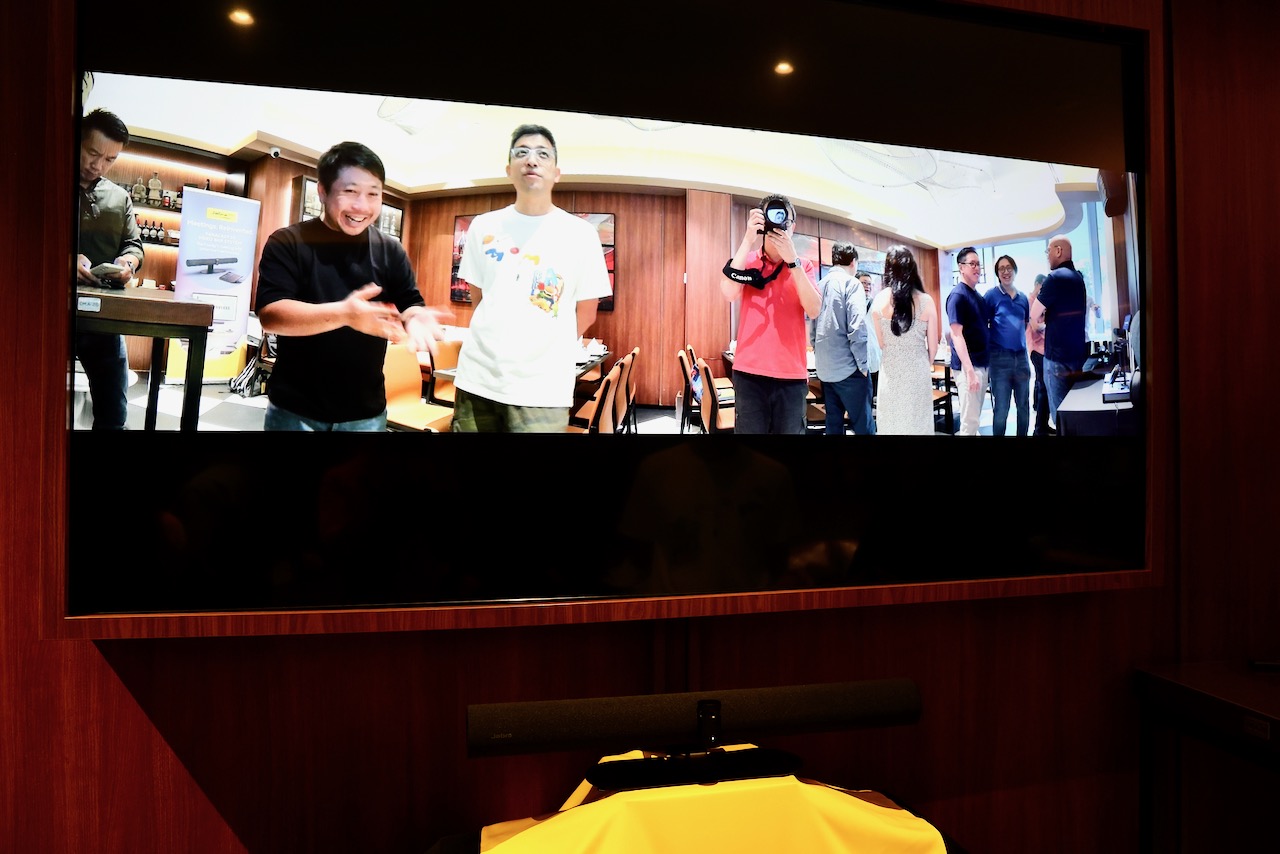 Key Features of the Jabra PanaCast 50 Video Bar System:
Integrated video bar that runs Microsoft Teams Rooms on Android and supports your licensed Zoom Rooms natively without the need for external compute unit.
Full-room coverage with unique 180° field of view in Panoramic-4K with three 13-megapixel cameras that preserve human scale fidelity
8 beamforming microphones and 4 powerful speakers with echo cancellation, noise suppression, Full Duplex and Super Wideband audio
Cutting-edge intelligent meeting room experiences to support immersive hybrid meeting experiences
Simple Start/Join meeting with just a tap on the touch controller
HDMI-wired content sharing, proximity join and dual display support
Fast and Easy to install with minimal cabling
Environmental sensors to monitor air quality in the room in real time
Ultrasonic motion sensor that detects people in the room, so the system wakes up and is always ready to go
Real-time, anonymous people count data with full room coverage to monitor room usage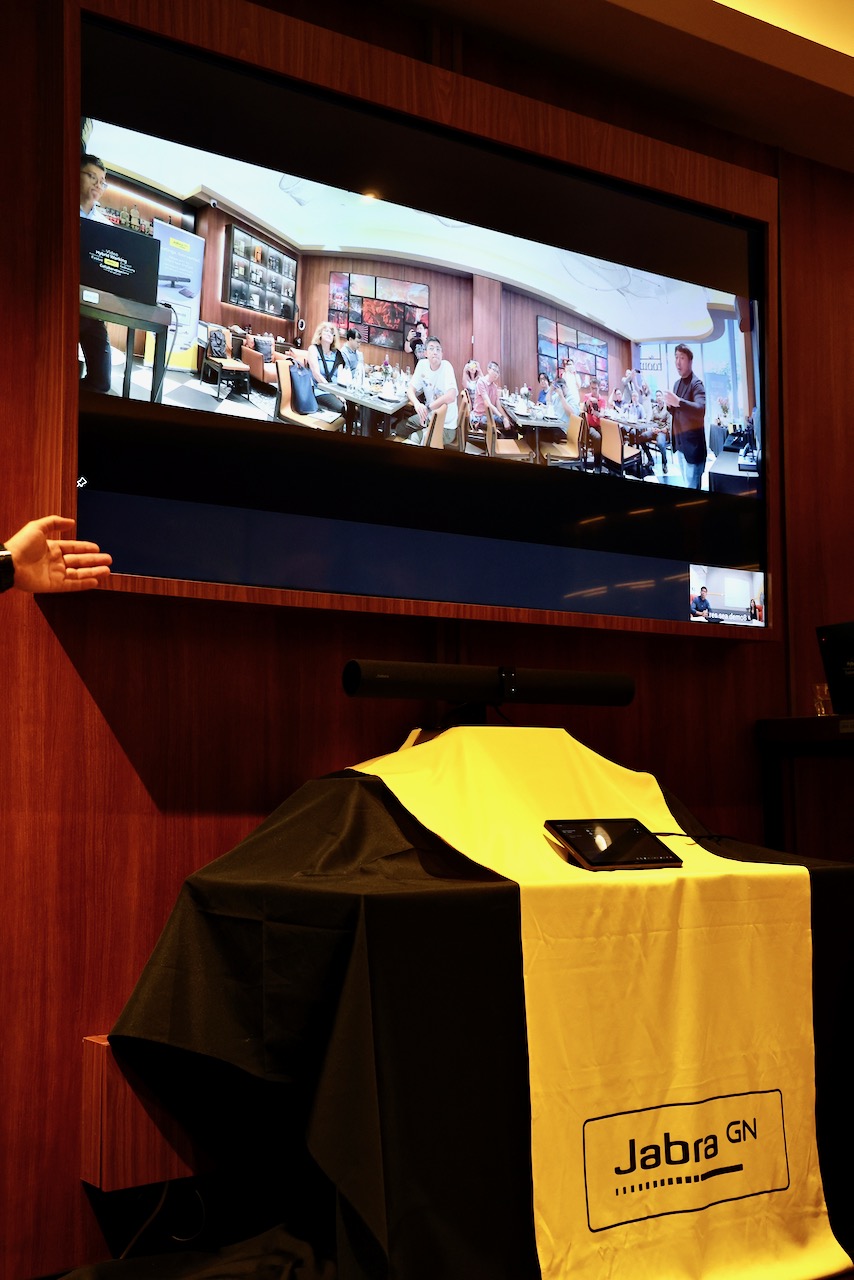 Pricing and Availability
The Jabra PanaCast 50 Video Bar System is available at a MSRP of SGD$6,670.
If you like to know more information about Jabra PanaCast 50 Video Bar System and how it can fit into your office solutions setup, please visit www.jabra.com/panacast-50-video-bar-system
* According to Jabra's 2022 Hybrid Ways of Working Global Report: https://www.jabra.sg/hybridwork/2022 *
** Information courtesy of Jabra and Gloo **