LG Pra.L kicks off Brand Ambassador Campaign with Shin Min A
LG is going to increase the visibility of its LG Pra.L premium home beauty brand in the following countries, China, Hong Kong, Singapore and Vietnam, with an advertisement campaign featuring new ambassador, Shin Min A. This campaign promotes the brand's advanced technologies and the recently released LG Pra.L Ultrasonic Cleanser, it will be launching soon across diverse channels.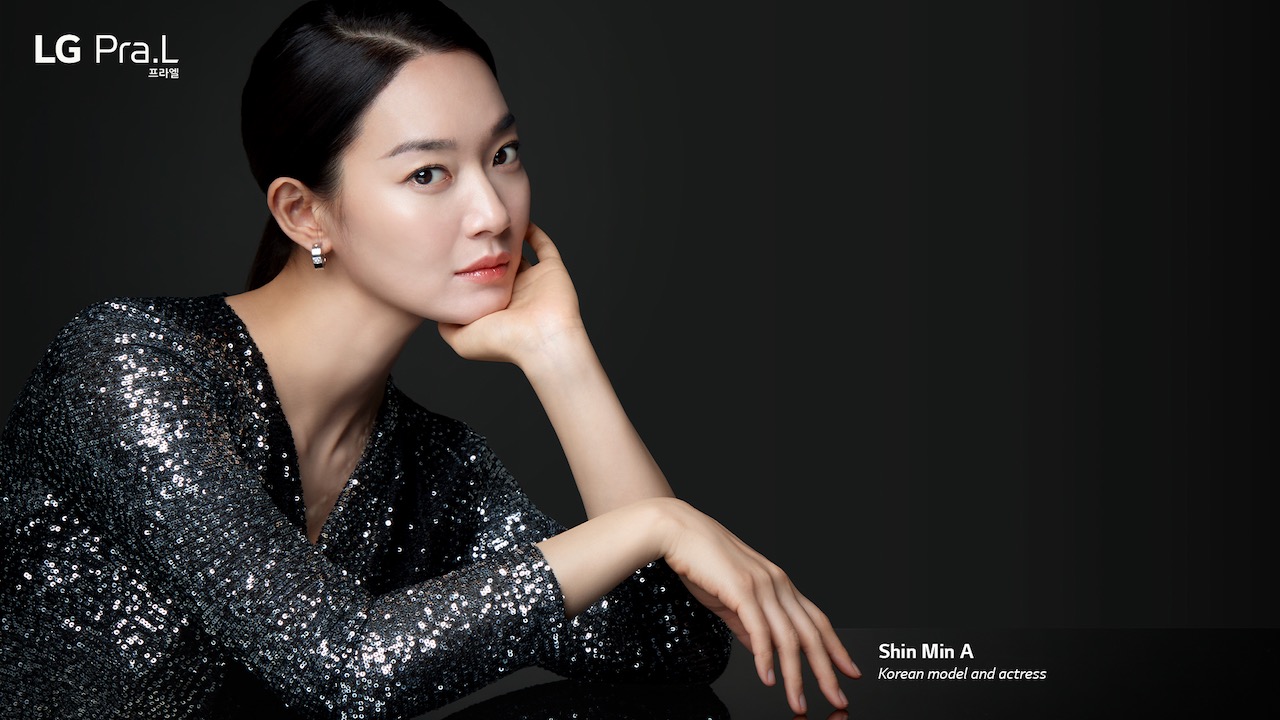 South Korean actress, Shin Min A, is the perfect choice for the role of LG Pra.L brand ambassador, with her healthy and glowing skin, sophisticated beauty and effortless grace. She began her career as a model, successfully transiting into acting, going on to star in many popular films and TV dramas. With her stunning performances and strong screen presence, it won her critical acclaim and fans around the world. Her flawless skin, youthful appearance and enigmatic smile have indisputably make her a global beauty icon.
LG Pra.L is beloved by beauty conscious consumers in South Korea, they are also the winner of a prestigious 2018 Korea Brand Hall of Fame (KBHF) award in the home beauty device category. Jointly run by the Institute for Industrial Policy Studies and the Brand Design Association of Korea, the KBHF annually recognizes the best brands, evaluating their performance across multiple criteria including brand value and customer communications.
The LG Pra. L is also available in Singapore, this full suite of LG Pra.L comprises of the Derma LED Mask, Total Lift Up Care, Dual Cleanser, Galvanic Ion Booster and its latest addition – the Ultrasonic Cleanser, the home beauty solutions designed to help achieve a clean and youthful complexion.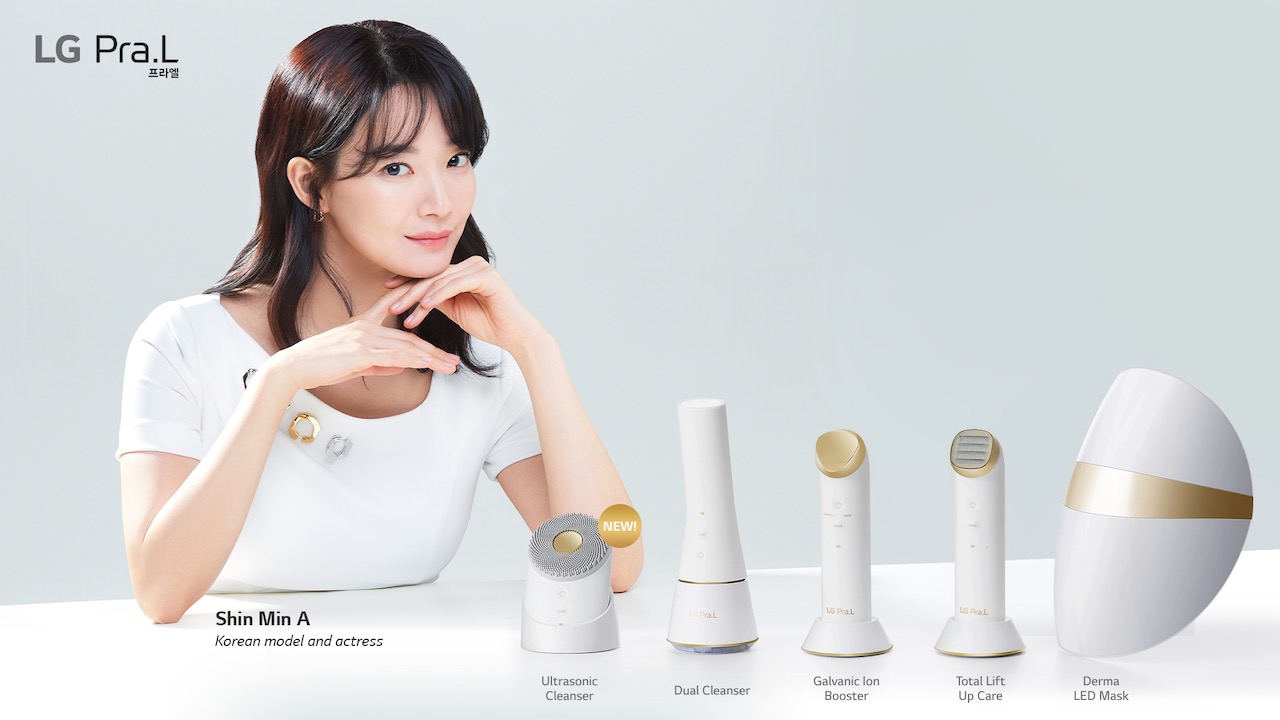 LG Pra.L Derma LED Mask
The LG Pra.L Derma LED Mask is equipped with 160 optimally placed LED lights (80 red and 80 infrared) which penetrate deep into the subdermal layer of the skin, encouraging cell regeneration for skin elasticity, firmness and radiance.
LG Pra.L Total Lift Up Care
Rewind time and achieve plump and youthful skin with the LG Pra.L Total Lift Up Care. With modes to tighten and lift your facial skin through high-frequency thermal therapy and microcurrents respectively, facial muscles and skin tissue are stimulated to create a face-lifting effect.
LG Pra.L Galvanic Ion Booster
Packing several modern tech features into one handy device, the LG Pra.L Galvanic Ion Booster has dual modes for cleansing and boosting. Cleansing mode uses galvanic ions to eliminate purities beyond the surface for a thorough cleanse. The Boost Mode uses iontophoresis, thermal therapy and ultrasonic waves to boost the absorption of skincare products deeper into the skin, after thorough cleansing.
LG Pra.L Ultrasonic Cleanser
The LG Pra.L Ultrasonic Cleanser offers hypoallergenic deep cleansing using ultrasonic micro-vibrations for cleaner skin, all without causing irritation, while the LG Pra.L Dual Cleanser comes with a silicone brush and a fine fibre brush to provide a gentle daily cleanse and deep pore cleansing to gently rid the skin of dirt and invisible dust off the surface for a vibrant complexion!
"We are delighted to introduce the safety, effectiveness and differentiated technologies of LG Pra.L to Singapore through our new advertising campaign," said Chun SungHo, Managing Director of LG Electronics Singapore. "We are also extremely happy to have Shin Min A as our brand ambassador as she not only embodies the core values and pre-mium identity of LG Pra.L, but is admired by beauty-conscious consumers around the globe, including Singapore.
The LG Pra.L is available at authorized retailers including Best Denki, Audio House, Gain City, TANGS, Takashimaya Department Store and KrisShop. The LG Pra.L is also available at LG Lazada and LG Shopee.
For more details, please visit: https://www.lg.com/sg/pra-l.
* Information and pictures courtesy of LG Electronics Singapore and Asia PR Werkz *