People, Technology, and Spaces – Critical Elements to the Future of Work and Return to Office
The role and significance of a workplace has changed over the years, with the recent global pandemic situation accelerating changes and disruptions to how we work and our workplace, transforming a new future of work as the world economy gradually seeks a return back to normal in a post-pandemic world. Work today is no longer a place, it's now what your employees do, and how they do it. The future of work is upon us, a hybrid future of work is here to stay and it's an increasingly permanent fixture. How are organisations coping and figuring out how to optimise this new future of work model setup, amidst ongoing challenges with the Return to the Office. People, Technology, and Spaces – they are the key elements to the Future of Work and Return to Office
There have been a lot of discussions and ideas on what organisations should do when building out strategies for a new Future of Work, whether it's changing the nature of work for employees, what technologies should come into play, or the need to redefine the office space.
Recipe to Success in the New Future of Work
At Poly, they believe that the receipt to success in the new future of work over the long term, starts with three key central ingredients
1. People: They are the most important asset for a company.
2. Technology: Organisations need to properly define the needs and work styles of employees, this would lead to the ability fo discern the rich technology solutions that can enable both effective work across different spaces, regardless of where that might be.
3. Spaces: Organisations need to understand the work styles more prevalent among employees, the organisation can then better design experiences across spaces that increase both engagement and innovation by eliminating friction to create seamless transitions from the home office to spaces across the office, or anywhere in between.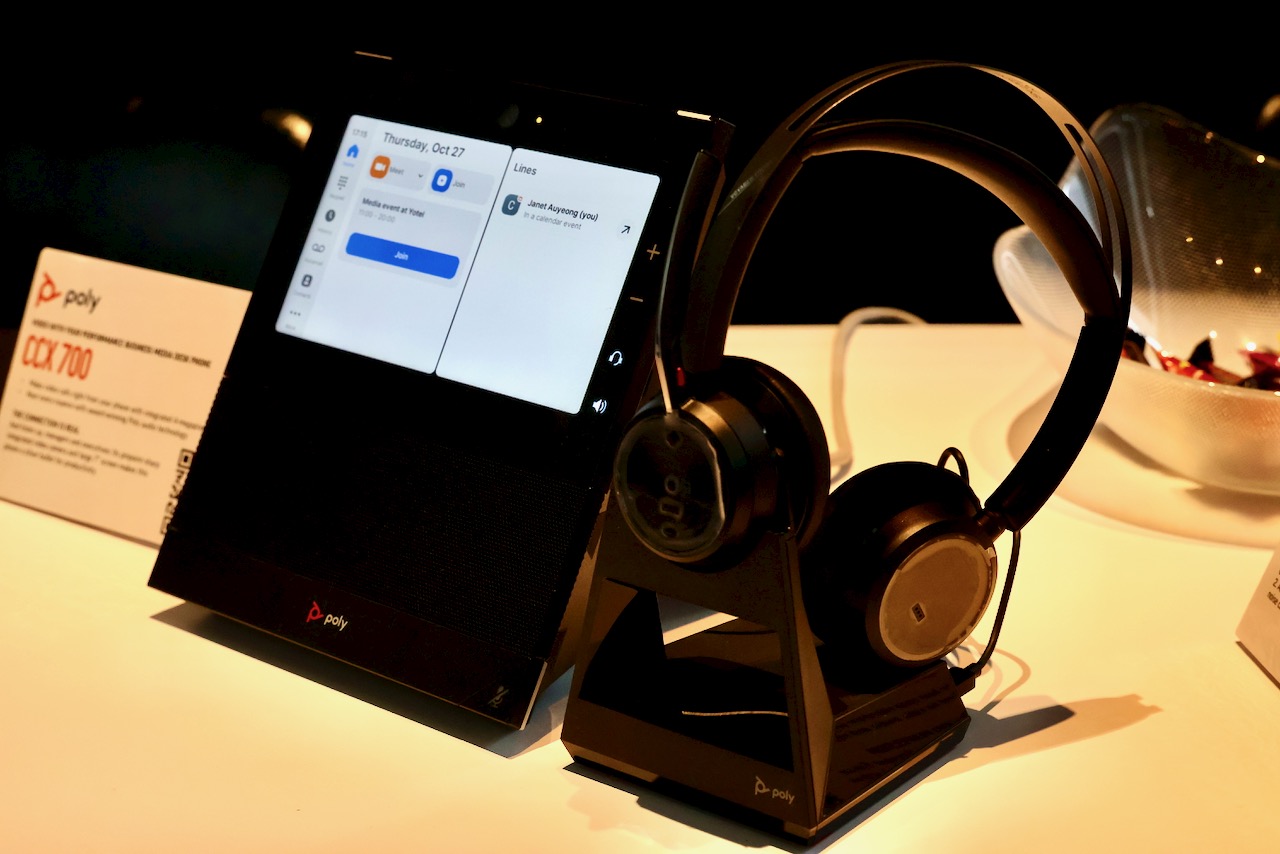 The former approach to planning an office work setup is defining requirements based on space, the new approach is a people-focused approach, a radical departure from the old ways of setting up an office workspace. The best way forward for a modern organisation is to strategise for the Future of Work, is to understand the people who perform it.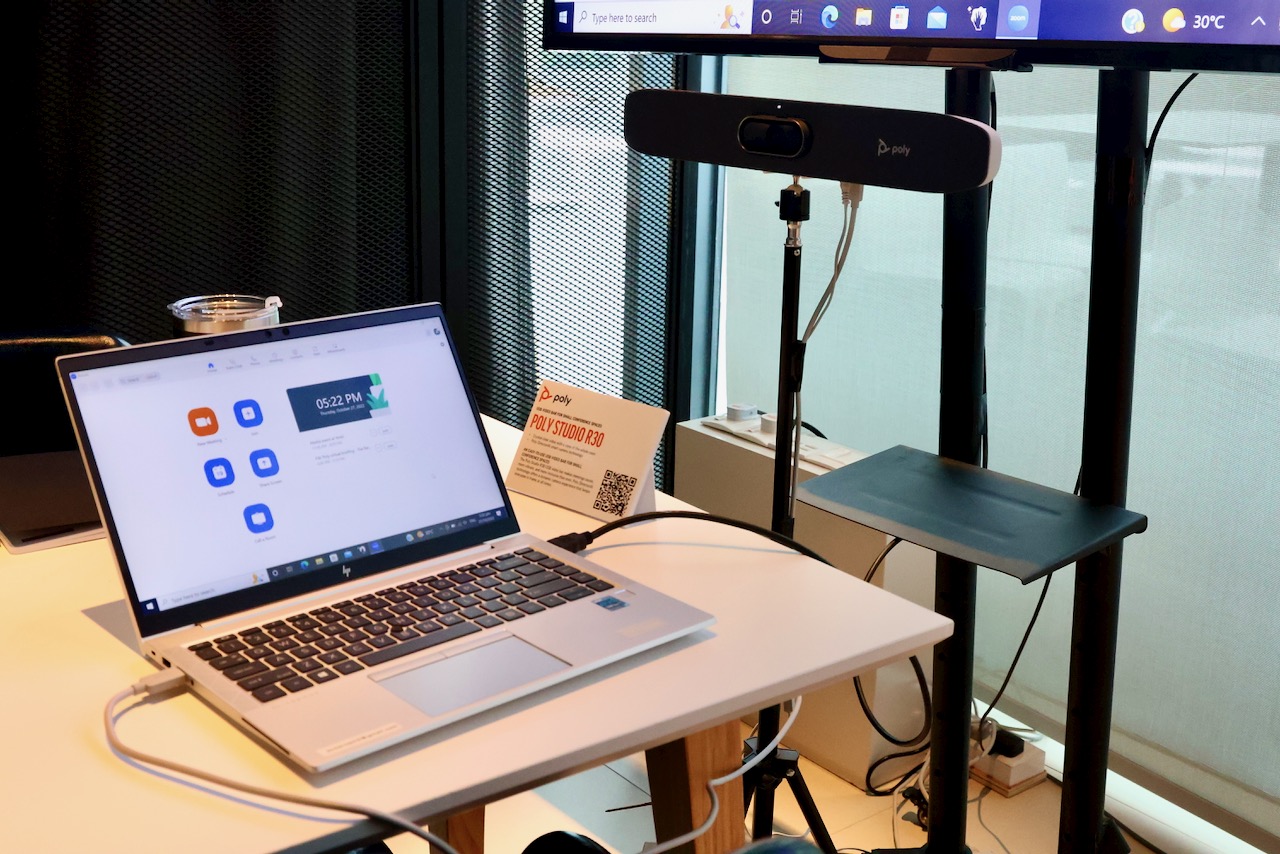 Poly has been studying work style evolution for nearly a decade, they have identified six distinct work styles, often referred to as personas – which make up 97% of a typical enterprise, each with different character traits. By identifying the attributes, pain points, and communication preferences associated with each persona, businesses are better equipped to match work styles and employee behaviours to devices and technologies, thereby increasing organisational productivity.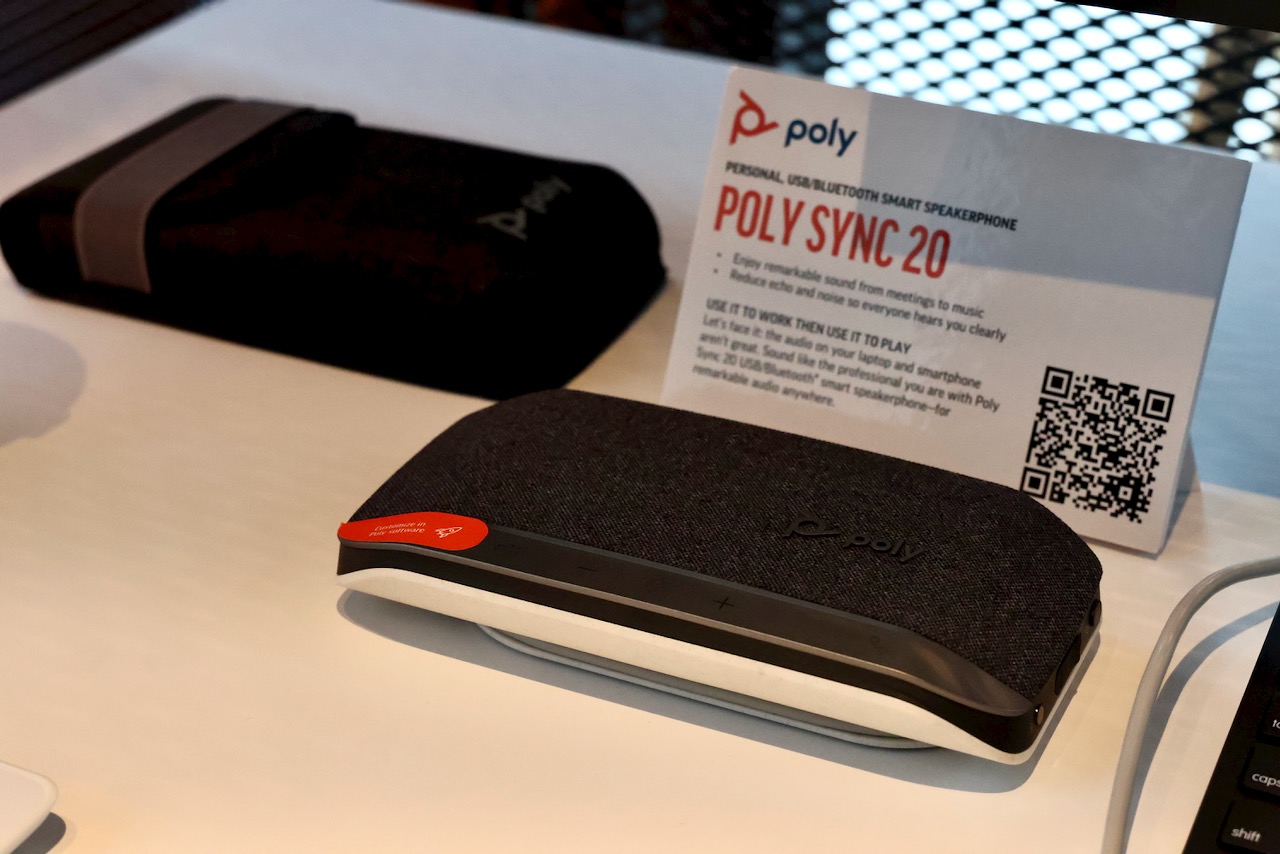 Samir Sayed, Managing Director, ASEAN and Korea, Poly, says, "For organizations to succeed in this new world of work, they first have to understand how their people do their best work, how to configure work spaces to enable their workers to get the most out of their working hours, and by extension, where to best invest their money in technologies that enable a seamless, flexible, and more equitable working experience."
Here are some key takeaways:
There is an ongoing and dramatic shift to remote-centric work styles: From before the pandemic to 2022, there has been a 25% increase in workers adopting remote-centric working styles and preferences.
The ability to connect is driving a return to the office: While there are numerous barriers hindering the return to the office, the ability to connect to one another remains a key element in driving people to return to the office.
Connecting employees driving a shift in office space reallocation: Pre-pandemic, up to 70% of office space was geared towards individual desks and support spaces. Post-pandemic, the shift to more remote-centric roles is driving a shift from individual space, towards space that supports activities that connect employees for collaboration.
Low Hee Bun, Senior Solution Architect, Poly, comments, "Organizations are getting serious about implementing their long-term hybrid strategies, which also includes plans to refit their office spaces to better fit the new purpose of the office as a center of corporate culture. Planning for the return to office is about designing experiences for this new hybrid world of work that will drive people to the office to build connections, and at the same time maximizing the experiences for those in the office and those who are remote."
How can your organisation setup for the new Future of Work?
Board Room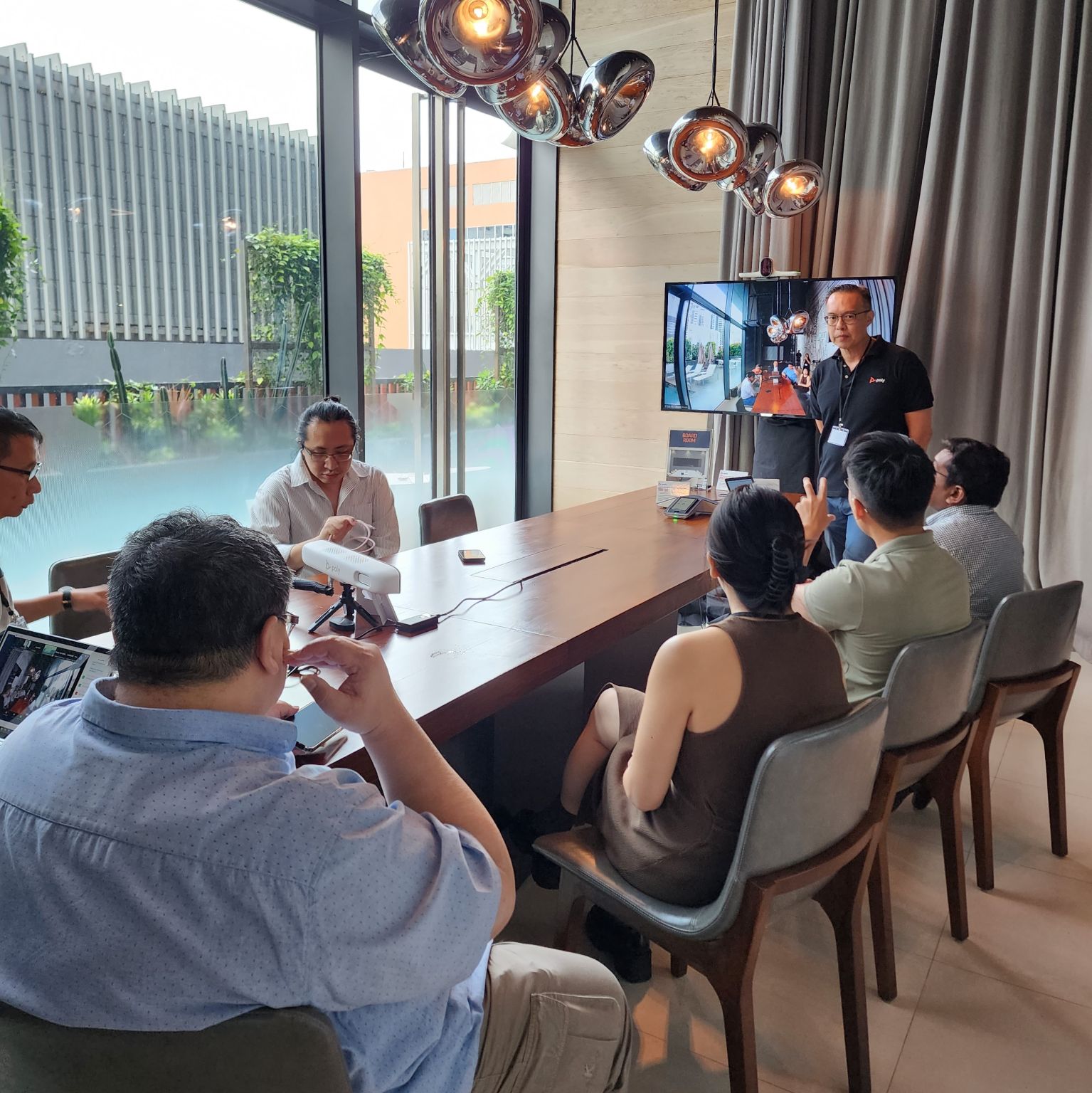 Small Meeting Room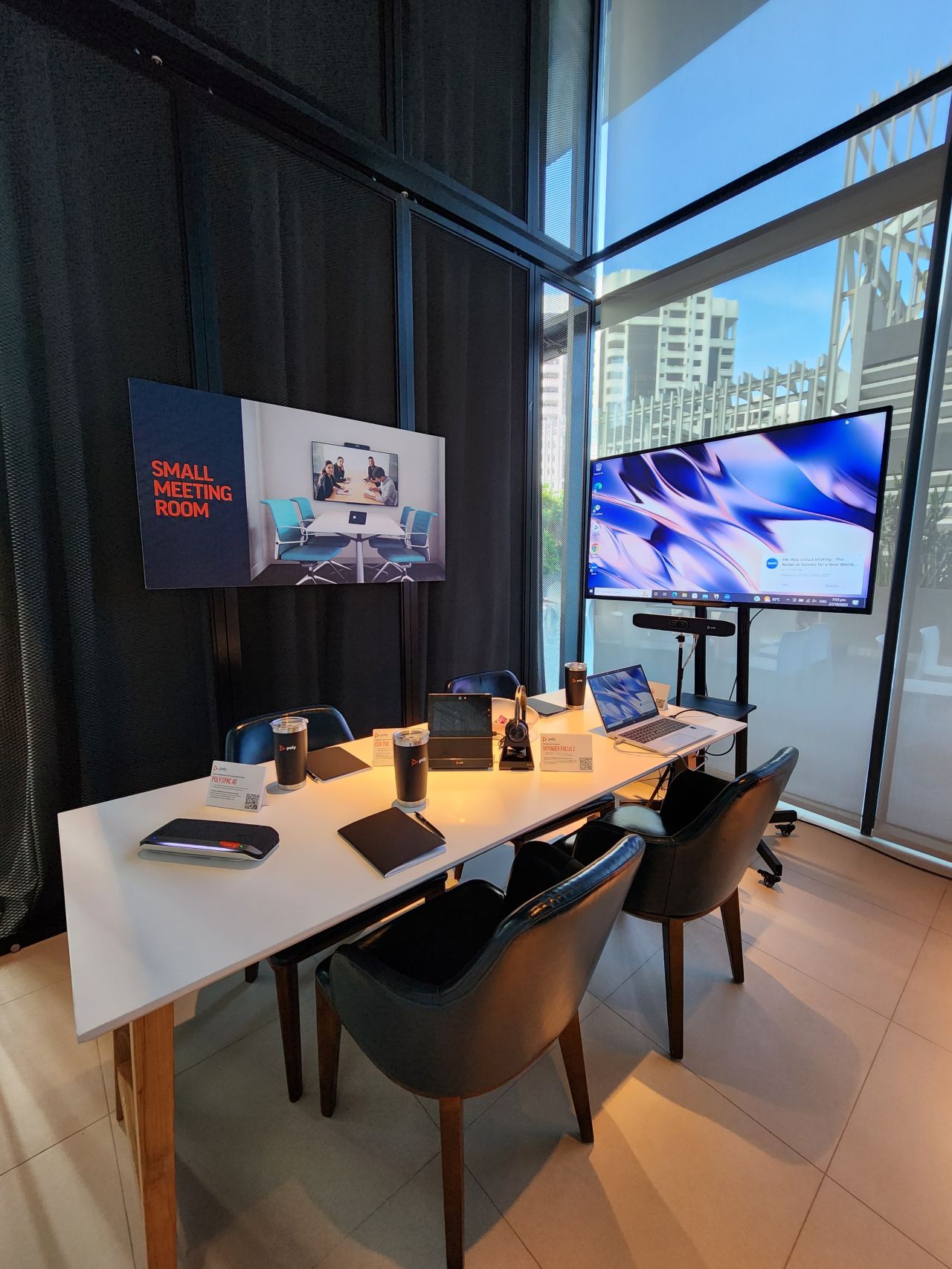 Home Office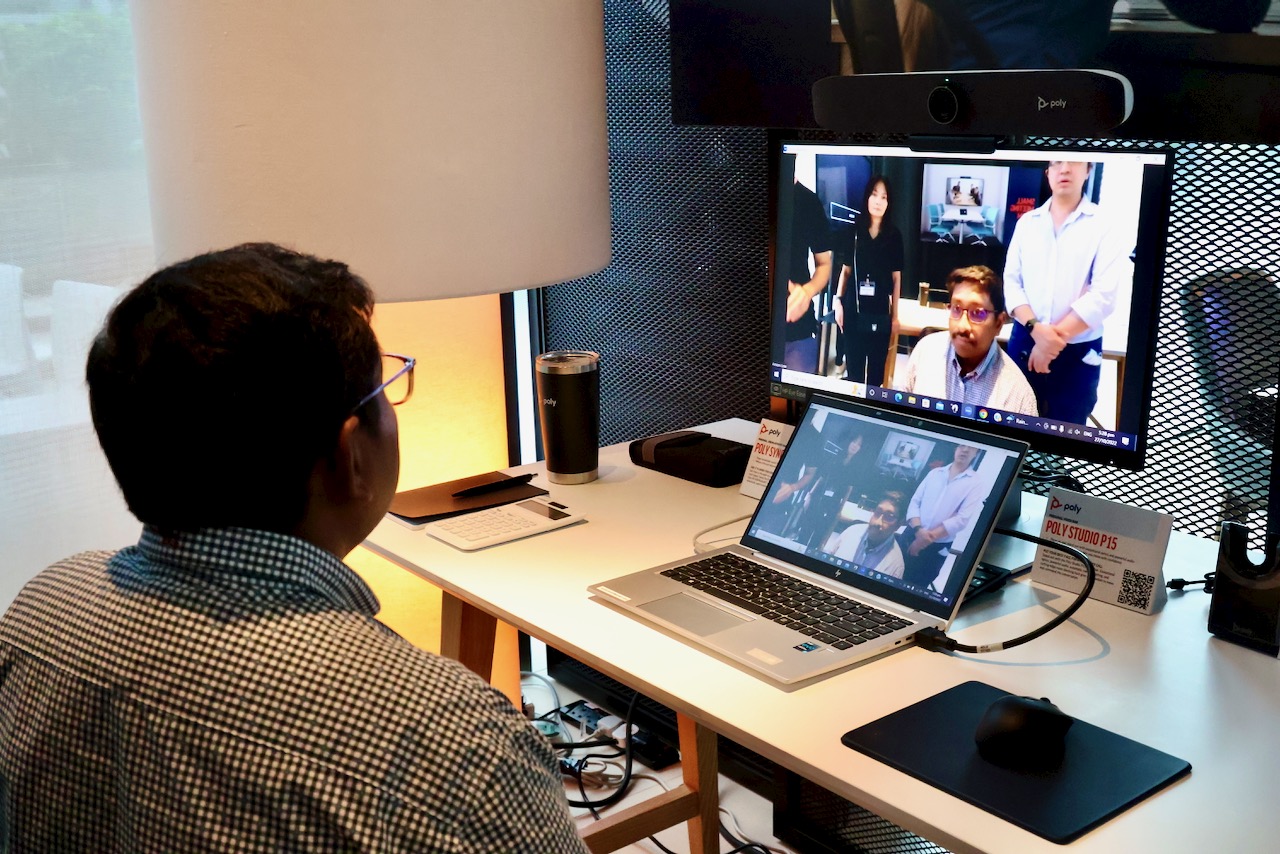 The Hybrid Future of Work is upon us, a hybrid format of remote/working from home and working in office. As both organisation and the workforce find the balance point in this Hybrid Future of Work, the recipe to success in the new Future of Work – People, Technology and Spaces. They will play their crucial roles together to transform and usher in new Hybrid Future of Work.
If you would like to learn more about setting up your workforce for success in a new world of work, please visit www.poly.com and check them out!
* Information courtesy of Poly and IN.FOM *