Italian FinTech start-ups at Singapore FinTech Festival 2022
Singapore FinTech Festival (SFF) 2022 is back with a big bang in Singapore with the MICE industry leading the way to bring back Singapore's trade, FinTech hub and business tourism into the limelight, with the business meetings and conferences industries leading the way. SFF 2022 is the 7th edition, it took place from 2nd to 4th November 2022 at Singapore Expo. It was great to be back visiting SFF 2022 again, an in-person physical event and not virtual. During my visit to SFF 2022, I checked out the best and brightest of Italian FinTech start-ups at Singapore FinTech Festival 2022, at the SFF EcoSystem stage and at the Italian Pavilion.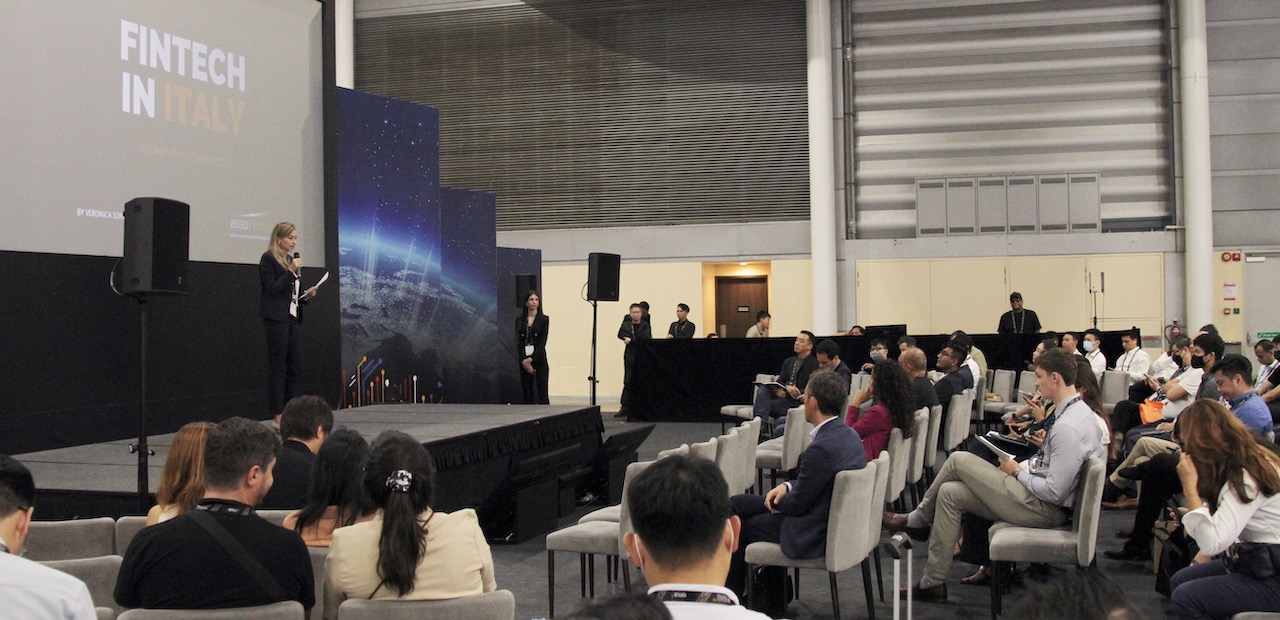 Italian FinTech at SFF 2022
Eight Italian FinTech start-ups made their maiden appearance at SFF 2022, showcasing their latest technologies and services at the 54sqm Italian Pavilion in Singapore Expo Hall 5 to over 60,000 participants at the event. The Italian Pavilion is made possible by the Italian Trade Agency, with the support of the Italian Ministry of Foreign Affairs and International Cooperation, and in collaboration with the Italian Association of FinTech & InsureTech (AssoFintech).
In addition to that, the Bank of Italy participated in SFF for the third consecutive year, with Deputy  Governor Alessandra Perrazzelli speaking at this year's event. The Bank of Italy's continued participation at SFF signifies the commitment of Italian institutions to the the FinTech sector in Singapore and region. This is a recognition for Singapore, as a critical location and a major global player in the FinTech sector. Singapore offers key talent, know-how and experience that start-ups in the industry will find invaluable on their growth journey.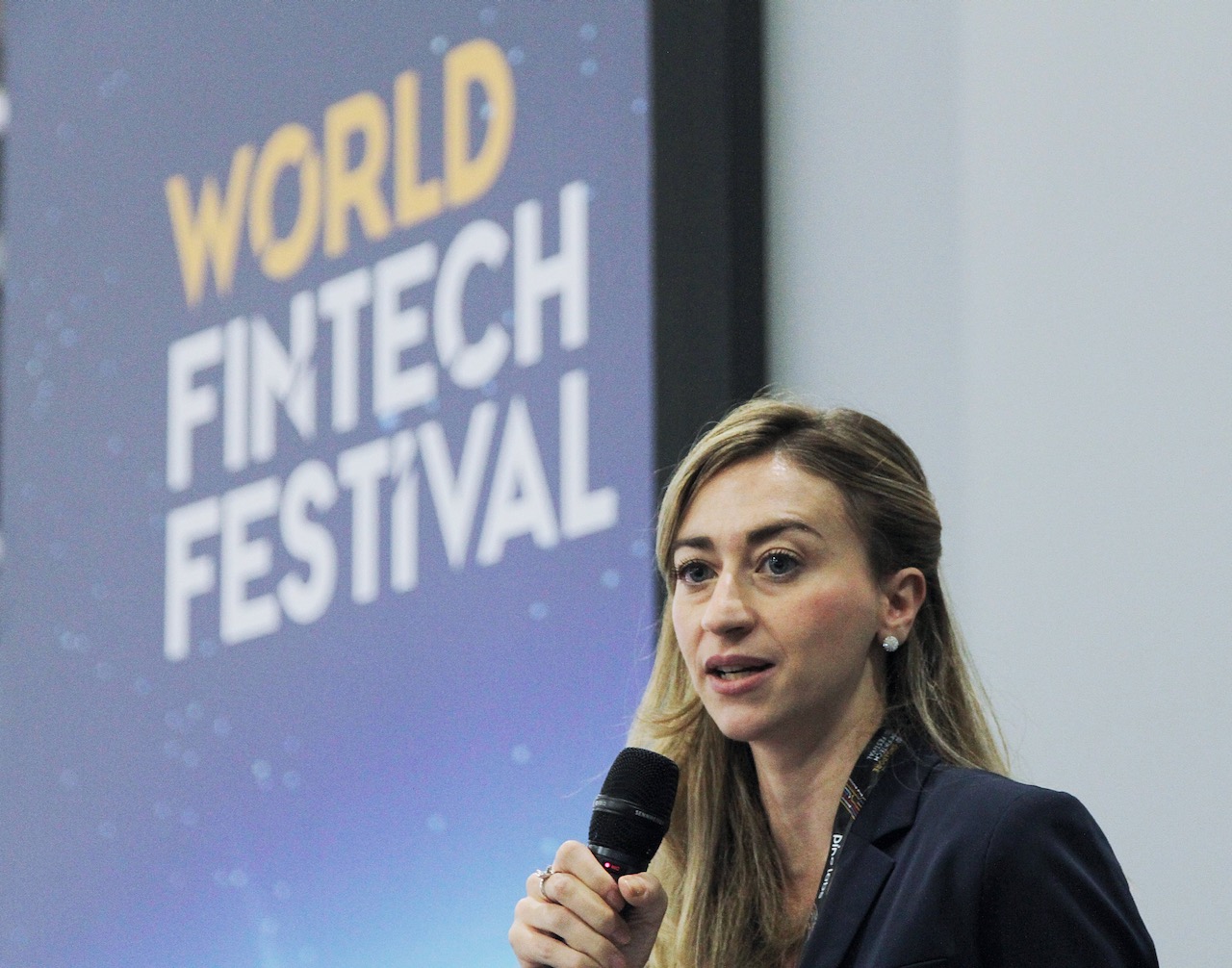 Ms Rossella Gentile, Deputy Ambassador of Italy to Singapore, said: "The Italian FinTech ecosystem has enormous potential. Although small in size, it is a fast-growing sector attracting increasing investments and talents. Our policy makers and institutions support Italian companies engaged in this digital revolution and encourage foreign investors to recognize the potential of these realities. The Italian Recovery and Resilience Plan, for example, allocates 11.44 billion euros for digitalisation and innovation to strengthen research and development centres investing in FinTech, big data, quantum computing and other key technologies."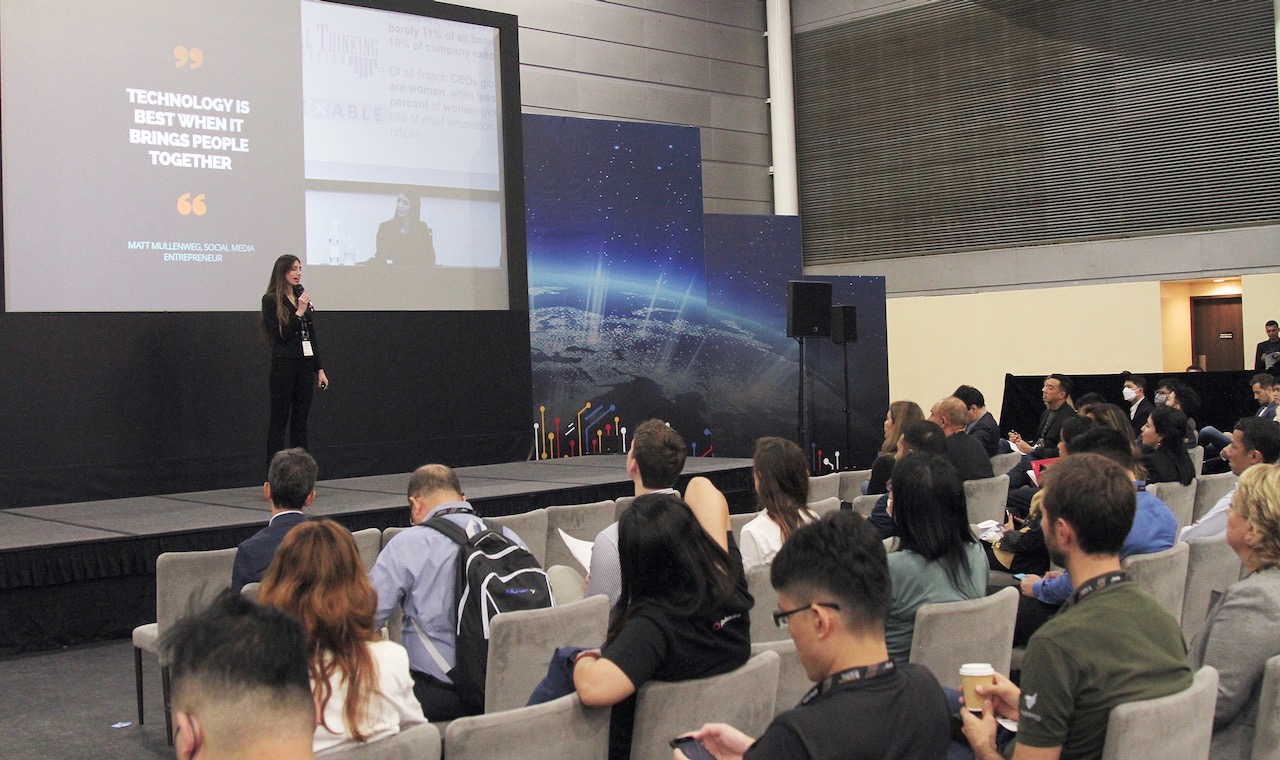 Who are the 8 Italian FinTech start-ups at SFF 2022?
There are eight young Italian start-ups that earned the right to participate in SFF 2022 after a rigorous nationwide search in Italy. The eight Italian FinTech start-ups are Cyberneid SRL, Enginius SRL, Geeks Academy, Keyless, Mymoney, MyAppFree, Opstart and Wavenure.
They were not just eager to learn from delegates from all around the world at SFF 2022, they were just as willing to share more about their start-ups and what they are doing.
Ms Veronica Soriano, Head of International Relations, AssoFintech, said: "AssoFintech is honoured to support the Italian startups and SMEs at SFF 2022. This is not only a great chance for the world to witness the high quality of Italian companies, but also an important opportunity to help them grow and become more globally competitive."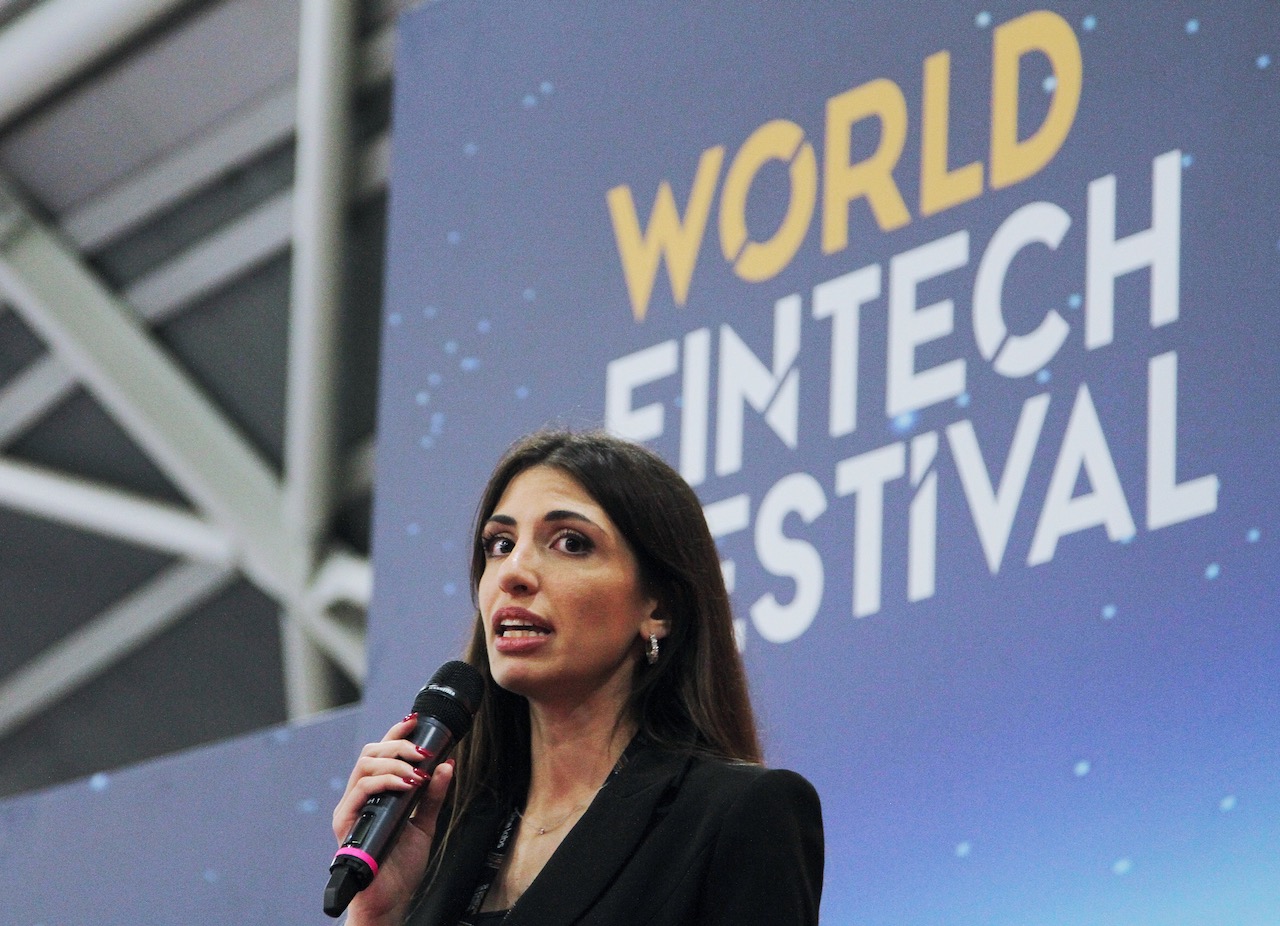 Italian FinTech EcoSystem
Venture capital activities focusing on start-ups and the FinTech industry has experienced a sharp slowdown worldwide in first half of 2022. However, for Europe and in particular Italy, they have shown signs of reversing the trend in recent months.
In Italy, over €1 billion (S$1.4 billion) has been raised by Italian start-ups in the first nine months of 2022, compared to €900 million in the whole of year 2021. Comparing it to the mere €247 million raised in 2020, this growth has been remarkable.
Ms Rossella Gentile, Deputy Ambassador of Italy to Singapore, said: "With the recent launch of the "Milano Hub", the Bank of Italy's first innovation centre, the Italian innovation ecosystem made a qualitative leap. However, it is also important for Italy to participate in events, such as SFF 2022, in a FinTech Hub like Singapore. Only then, we will be able to ride this financial digital revolution together."
The "Milano Hub" allows the Bank of Italy, while respecting its institutional role, to engage innovators with the aim to accelerate the development of projects, promoting quality and safety of specific innovations. These engagements include a series of consulting services, mentorship, and educational components, on physical and virtual spaces, to financial intermediaries, startups, and research centres. As part of this space, the FinTech Hub is specifically dedicated to startups that offer digital solutions to innovate financial, banking, and insurance services by leveraging new technologies and new approaches.
No FinTech start-ups can just stay put in their home market to grow and expand, or learn new technologies and approaches. They would be seeking new exposure and try to gain as much experience as possible in as many markets worldwide. This is imperative for any FinTech companies, from start-ups to SMEs.
As such, Italy encourages home-bred companies to widen its horizons by attending events all around the world. In a post-pandemic era, as world borders open up again in many countries, many companies are now taking this opportunity to expand and grow.
More information on the 8 Italian FinTech start-ups at SFF 2022
The eight Italian FinTech start-ups participating at SFF 2022 are Cyberneid SRL, Enginius SRL, Geeks Academy, Keyless, Mymoney, MyAppFree, Opstart and Wavenure.
If you like to know more about them, you can read more about them, through the short introduction and write up about each Italian FinTech start-up at SFF 2022 below:
Cyberneid SRL
Cyberneid SRL specialises in artificial intelligence and electronic identity. With their own Instasign and Identikyc technologies, they aim to provide customers with business enabling solutions such as on-boarding automation, 'Know Your Customer' procedures and electronic contract signing across markets such FinTech, insurtech, utilities and telecommunications.
Enginius SRL
Enginius SRL is an IT consulting and software production company determined to become a global green operator in reforestation activities. With an aim to directly tackle environmental issues, Enginius SRL wants to make their products accessible to green actors in the global arena and to become the go-to source of finance for green projects. Enginius SRL is also part of the Redelfi Group and hopes to reward environmentally consumers in the future with NFTs and cryptocurrency developed with their own proprietary system.
Geeks Academy
Geeks Academy offers a range of post-diploma blended courses and certifications both part time and full-time, in the fields of: blockchain and coding, artificial intelligence and big data, cyber security and cloud, gaming and metaverse. Their mission is to transform the way people access the new professions of the Data Economy by creating diversified opportunities regardless of the type of previous education, occupation, and age. It has trained over 1000 people, consisting of both workers aiming to reskill or upskill, and post-diploma students starting from scratch.
Keyless
As its name suggests, Keyless' mission is to realise a password-less future for people and organisations where users are the key. By taking a modern approach to password-less security, Keyless empowers organisations around the world to accelerate digital transformation and improve customer experiences, while safely navigating strict compliance requirements. Keyless has also pioneered privacy-first authentication and personal identity management solutions with products that enable password-less logins, payment authentication, authentication for high-risk transactions as well as self-service account recovery and device management.
My-Money
As a FinTech company that delivers the first-of-its-kind completely biometric and device-free payment, My-Money has created a new, revolutionary payment method which will allow you to pay anywhere using only your fingerprint. My-Money believes its new payment method is Easy, Fast, but most of all: Secure. My-Money is determined to replace payments by card and telephone with payments by fingerprint. My-Money envisions a future where everyone will have access to financial services, regardless of age or geography. With My-money, all the financial institutions will be able to fight card frauds attacks.
MyAppFree
MyAppFree is a full stack platform for user acquisition on mobile. Their community of tech savvy and early adopters' users are scouting their marketplace for new mobile-first investment solutions. They aim at becoming the first non-intrusive ad-tech solution to match FinTech products and users, bringing back the choices in the hands of the users. At Slush, a leading start-up event, they presented MyAppFree's Native Ads to acquire crypto-enthusiast users based on market trends. Their native ads solution is built into more than 500 apps reaching over 30 million users monthly.
Opstart
Opstart's core businesses include debt crowdfunding (Crowdbond) and lending crowdfunding (Crowdlender). Beyond that, Opstart also operates within other specific industries such as Real Estate crowdfunding (Crowdre), and Legal Action Crowdfunding (Crowdlegal). It is the first FinTech hub in Italy to offer all investment and funding opportunities based on crowdfunding. Their mission has always been to propose new solutions to provide capital to the real economy (start-ups and SMEs) and to offer alternative and diversified investment opportunities to their community of investors.
Wavenure
Wavenure is an artificial intelligence (AI) FinTech funds performance enhancer, offering AI solutions for investment management and high-performing trading where everything is engineered to analyse deeper, understand broader, and invest better. Wavenure combines state-of-the-art methods and advanced technologies, in a unique value-generating ecosystem of AI predictive models and innovative WealthTech features, to boost investment decision making processes and offerings of institutional investors.
Chatting to FinTech start-ups
Whenever I get the opportunity to visit FinTech, consumer technology or enterprise/business technology conferences, I do keep a lookout for the various start-ups, especially those that caught my attention with what they are doing, the technology and services that they are offering. The start-ups are usually    
At the Italian Pavilion during SFF 2022, I had a chat with Egninius SRL on their green projects, learning and understanding about what they have done, what they are planning to do around the world and in this region, connecting with institutions, business and people. Sustainability and ESG have been on my topics of coverage in recent years.
I also had a chat with Wavenure on their AI technology solutions for FinTech funds, learning more about their AI technology models and methods, views on cryptocurrencies and expansion plans. Coming from a previous financial advisory services work experience background, coupled with a strong personal and subject interest in trading and cryptocurrencies.
Due to time constraint, I couldn't manage to speak and chat with all eight Italian FinTech start-ups at SFF 2022, I am planning to follow up with further coverage on the Italian FinTech start-ups at SFF 2022 when possible.
I would like to thank Italian Trade Commission and Black Dot for the invitation to visit and know more about Italian FinTech start-ups at SFF 2022.
* Information and pictures courtesy of Italian Trade Agency and Black Dot *