Singtel launched enhanced version of its popular data roaming service – ReadyRoam
Singtel launched enhanced version of its popular data roaming service – ReadyRoam. This would provide all travel wanderlusts reliable uninterrupted mobile connectivity to customers, especially those looking to travel overseas this June school holidays as travel restrictions ease in Singapore and across the world.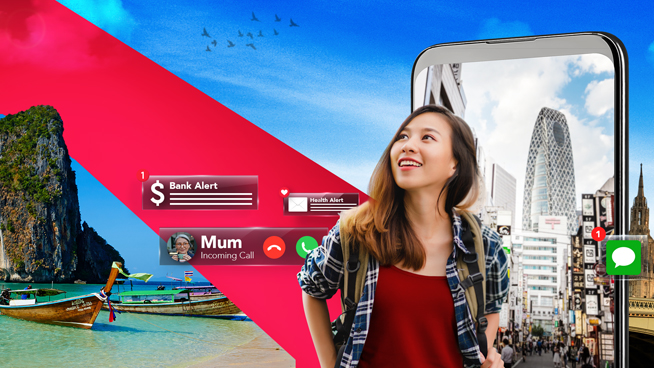 Singtel has Singapore's widest roaming network with 544 roaming networks in over 250 countries. This would allow  customers to enjoy seamless connectivity even as they travel aboard. Travelling overseas has never been more convenient with ReadyRoam, as additional blocks of data will be automatically added if data allocation is fully utilised. A default network lock is also in place once a roaming data plan is activated to prevent unintended pay-per-use data charges, thus preventing bill shock.
With Singtel's ReadyRoam service, not only customers can enjoy Singtel's ReadyRoam services with their mobile numbers, they can stay connected with family and friends and not miss out on important SMS alerts, just like how they are used to in Singapore. The service is also handy for travellers navigating unfamiliar streets, seeking out places of interest or updating their social media feeds.
Updated Singtel ReadyRoam Plans
Catering to any traveller's needs, ReadyRoam plans cover single or multiple destinations and start from just S$5 for 1GB with a 30-day validity period.
Here are the updated Singtel ReadyRoam plans:
ReadyRoam Neighbour for travellers to Malaysia, Indonesia or Thailand – $5 for 1 GB per destination, now valid for 30 days – up from 7 days previously
ReadyRoam Asia covers 18 destinations such as Australia, South Korea and Japan – at a reduced price of S$15 from S$20 for 2GB for 30 days

ReadyRoam WorldWide offers the widest coverage of 81 destinations such as USA, UK, France and Spain – at a reduced price of S$30 from S$40 for 3GB for 30 days
If you are already on Singtel 5G plans (e.g XO Plan), you will enjoy 5G roaming at supported partner destinations through the ReadyRoam service, seamlessly providing them with high-speed connectivity even as they travel.
For more information on Singtel's ReadyRoam, please visit www.singtel.com/readyroam.
* Information and picture courtesy of Singtel *