Singtel TV adds 10 more channels to free preview
In this current circuit breaker period in Singapore, most people are working from home (WFH) while home based learning (HBL) ending soon for the school students and the month long holiday has now been brought forward to the month of May. Singtel TV is boosting its free preview as they adds 10 more channels to free preview.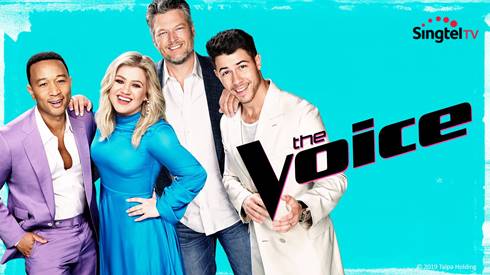 Let me share with your more information below:
Available from 1 to 31 May on Singtel TV and Singtel TV GO, the free preview will offer even more English entertainment, factual entertainment, news and kids content options on popular channels such as National Geographic, FOX Family Movies and Baby TV. Shows that are perfect for family viewing include the 4-time Emmy-winning singing talent search competition 'The Voice Season 18' on FOX Life (CH 301) and the latest season of power politics in the high finance drama 'Billions' on FOX (CH 330).
Kids will enjoy animated film 'Sing' featuring the voices of Oscar winners Matthew McConaughey and Reese Witherspoon on FOX Family Movies (CH 406), while everyone can indulge in armchair traveling and explore 10 of the most spectacular royal residences in National Geographic's (CH 201) 'World's Greatest Palaces'.
For a list of highlights of programmes airing on the newly added channels, please refer to the appendix below.
Channel List
FOX Life (CH 301)
FOX (CH 330)
[V] International (CH 352)
FOX Family Movies (CH 406)
National Geographic (CH 201)
Nat Geo Wild (CH 207)
Nat Geo People (CH 255)
Sky News (CH 151)
FOX News (CH 165)
 Baby TV (CH 244)
Please visit singtel.com/stay-united-singapore for more details of the complete care package that Singtel is offering to everyone in Singapore during this prolonged COVID-19 situation.
This adds to the 95,000 hours of shows on Singtel TV and Singtel CAST free previews rolled out last month to help everyone in Singapore stay entertained at home during this difficult period.
Do share this Singtel TV news with your family, loved ones, relatives and friends, Pay It Forward and Pass It On!
* Information courtesy of Singtel, picture courtesy of Singtel TV *