WD Blue SN570 NVMe SSD for Content Creators
In this current internet, digital and social media world that we are living in, not only are we consuming a lot of data, photographs, graphics, videos and audio, we are also getting more into the creative sectors, thanks to the rise and expansion of social media. It is estimated that there are more than 50 million people across the globe that self-identified as having a career in the cultural and creative industries, according to a recent report*. The definition of "creator" in a technology-driven world is ever-changing, this title has now reached beyond graphic designers, photographers and videographers, to include content creators, UI/UX designers, artists and illustrators, entrepreneurs and freelancers, engineers, architects, graduate students and many more. For this growing community of content creators around the world, Western Digital, a global leader in data infrastructure, has launched a new solution, the WD Blue SN570 NVMe SSD for Content Creators, a new internal flash drive is a powerful solution for upgrading current PCs or optimising a custom build.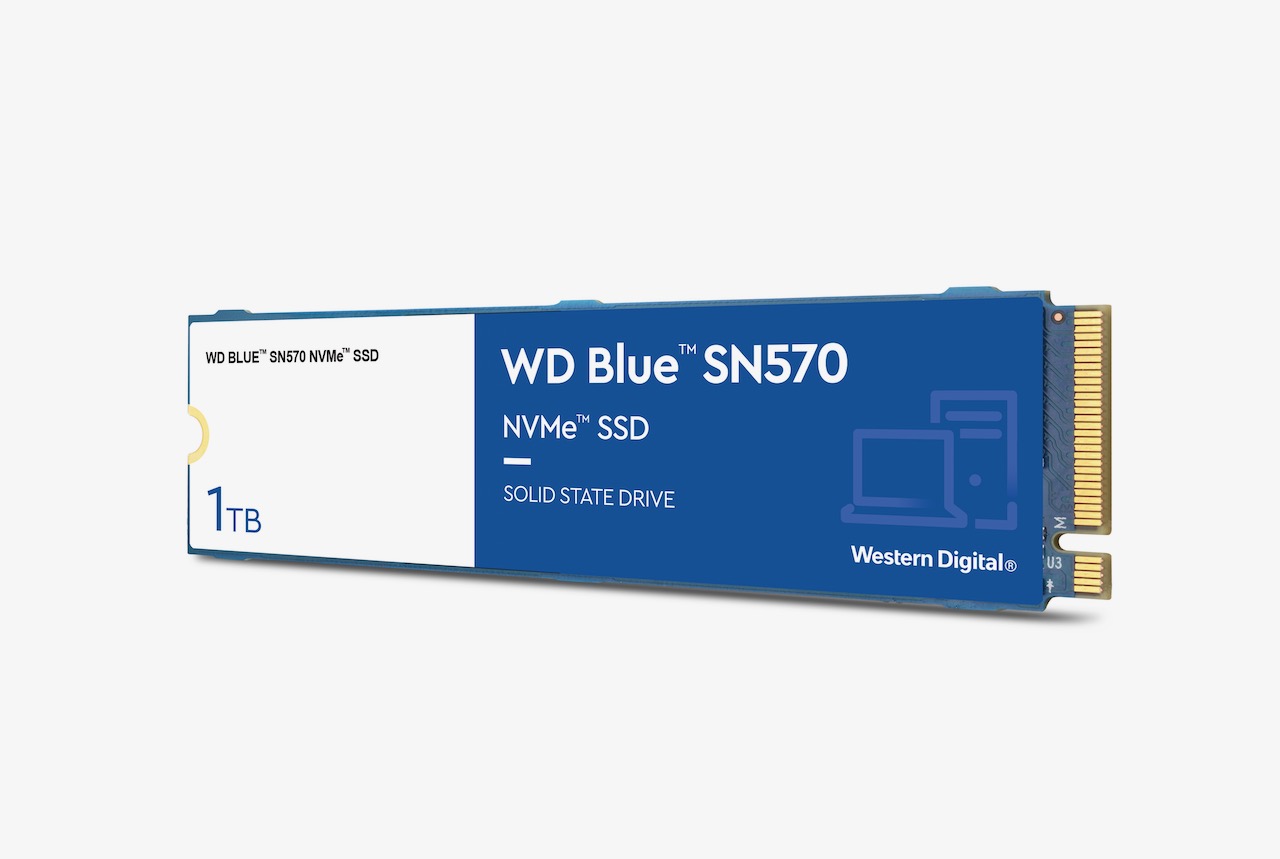 "Complex workloads require high performance and reliability, and the right type of storage can help streamline workflows and increase productivity," said Eric Spanneut, vice president of Client and Enterprise SSDs for Western Digital's Flash Business unit. "Our new WD Blue SN570 NVMe SSD is built with creators in mind, providing fast speeds, data protection and endurance to support their creative vision."
To keep creators inspired, each new purchase of a WD Blue SN570 NVMe SSD comes with a one-month membership to Adobe Creative Cloud,** offering access to some of the world's best creative apps and services such as Adobe Photoshop, Illustrator, Lightroom, Premiere Pro and InDesign.
"Whether at home or on the go, people are creating in ways that demand more and more from their devices," said Marc Leibowitz, Vice President, Global Strategic Partnerships at Adobe. "By teaming up with Western Digital, we are able to equip creatives with the tools they need to do their best work, wherever and whenever inspiration strikes."
Key features of the new WD Blue SN570 NVMe SSD include:
NVMe Technology: Create faster while consuming low amounts of power. With read speeds up to 3,500MB/s† (500GB‡‡ – 1TB‡‡ models), systems can run up to 5X faster than Western Digital's best SATA SSDs.
Built-In Support: Work with extra confidence and peace of mind as the downloadable Western Digital® SSD Dashboard helps monitor the drive's health, available space, temperature and more.
Slim Design: Save on space with a single-sided M.2 2280 PCIe® Gen3 x4 NVMe SSD– perfect for building the ideal creation engine, whether it's a desktop or laptop PC.
Reliability: Help protect your content with features like end to end data path protection.
Pricing and Availability
The WD Blue SN570 NVMe SSD is now available for purchase at leading resellers and online official stores including Lazada and Shopee, and comes with a 5-year limited warranty.*** Capacities range from 250GB‡‡ up to 1TB‡‡ and start at $109 MSRP (SGD).
Notes:
* "Cultural and creative industries in the face of COVID-19: an economic impact outlook" published by UNESCO is licensed under CC BY-SA 3.0.
** Individual subscription. Internet connection and Adobe ID required. Available in countries where Adobe Creative Cloud Individual Subscription is available. Offer limited to 1 per WD Blue SN570 NVMe SSD purchase; up to 5 per Adobe user account, subject to acceptance of applicable Terms of Use. Offer must be redeemed by October 31, 2023, while activation code supplies last. Western Digital reserves the right to change or discontinue this offer at any time without notice. See www.adobe.com/legal for applicable terms and Privacy Policy.
*** 5 years or Max Endurance (TBW) limit, whichever occurs first. 
**** Information and picture courtesy of Western Digital ****