A playbook to encourage and teach foundership in children by Funderbeam
The story behind this article began when I received an email from REDHILL Communications, a public relations and communications agency, from their Berlin office in Germany. To be honest, this came as a surprise because I wasn't expecting any email from the Berlin office location although I was in touch with the Singapore office and I do receive emails from them.
That got me curious, I was wondering what would be the topics that they were planning to share? They were writing on behalf of award winning Fintech startup Funderbeam, they have a playbook to encourage and teach foundership in children. At the back of my mind when I read them, a playbook to teach foundership to young people so that they can grow up developing a founder's mindset? That's something that caught my attention and interest.
I had been covering technology topics from technology consumer products on a B2C level and recently B2B level, I also covered startups, technology conferences, fintech (and coming soon, covering on blockchain) and other areas such as books, writing, reading, personal development and entrepreneurship. This playbook to encourage and teach foundership in children fits into my areas of interest, a technology start up that is into learning, entrepreneurship and personal development sounds like what I would like to cover and write.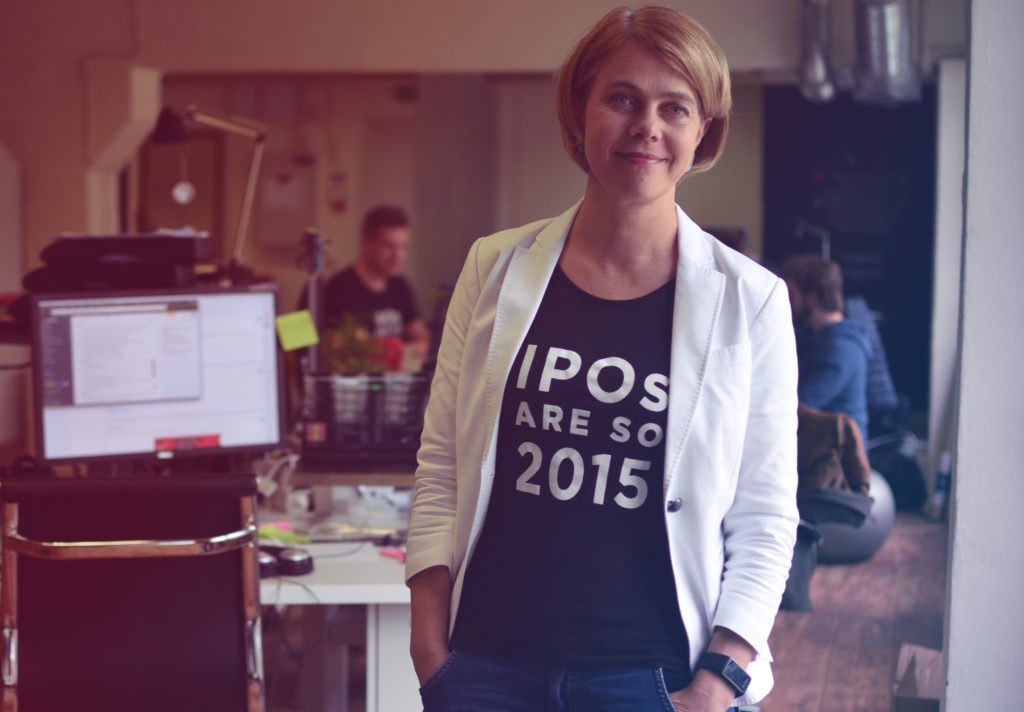 Kaidi Ruusalepp, CEO, Funderbeam
The first playbook publication by Funderbeam, in cooperation with Latvin designer Arta Citco, Funderbeam's CEO Kaidi Ruusalepp created a playbook about foundership and what it requires to be a good founder. The book aims to target schools, youth programs and accelerators for children and teens to educate them about a topic which is rarely touched upon.
"Foundership is such an important topic but it is rarely talked about and certainly not taught in school. As a founder myself, I think it is my responsibility to give encouragement to the next generation of founders."
The idea to design the playbook arose during a conference speech Ruusalepp gave at Latitude59 in Tallinn, Estonia. During her talk, in which Ruusalepp's 11-year-old son also had a guest appearance and talked about his founding ideas, she put a strong emphasis on the responsibility founders have for the next generations of founders, pointing out that foundership cannot be learnt in school but can only be taught through the experience of a successful founder. Inspired by this speech Citko approached Ruusalepp about a cooperation.
"I saw Kaidi's inspiring speech at Latitude59 and I immediately saw how her speech can be turned into a playbook. The structure was just perfect for it. And the energy she shared it with, moved me. It was clear that she had something bigger to share with the world and I had an idea how to do it with a playbook! Now, one and a half months later, we have a playbook with exercises that teach what it takes to be a founder. My hope is that with this playbook we're inspiring lots of young people to set up their own initiatives, practice founding and building things and teams," said Arta Citko, Latvian designer.
Source: Press release information
I had a number of questions inside me with regards to this playbook, I sent them over via REDHILL Communications and Kaidi took precious time off to answer them and I am very thankful and grateful for her time.
With my former professional career background and varied work experiences in different industries (hospitality, financial advisory to small medium enterprise) as well as my scouting experiences (from a boy scout to mentoring/helping out/training my juniors on part time project basis), I wanted to know a bit more in-depth on the content and style of teaching.
Through the questions and answers below, I hope all these would provide a better understanding to all adults (especially parents) for this Foundership playbook and how it would help and teach their children in learning foundership!
Target audience
Q: This playbook, is it targetted at children only? What is the children's target age group that you are looking at when you publish this playbook? Would this playbook also be suitable for teenagers, young adults or working professionals who might be slower to hop into the start-ups, entrepreneurship sector?
A: The playbook is mainly targeted at children and teenagers aged 14-18 years old. However we have seen adults who were just as eager as their children to explore the world of entrepreneurship. The design of the playbook is dynamic and modern, so our focus is chiefly on people who need some guidance and playful thinking. But of course we would like to encourage everybody to do the founder flow in the playbook because it makes you think and thinking makes to take the first step.
Style of teaching with the playbook
Q: Would this playbook be recommended for parents to use it with their children?
A: Absolutely. If parents work their way through the playbook it is likely that both will take something away.
Q: Would this playbook be suitable for classroom teaching by teachers in schools?
A: Yes, we definitely believe so. Some schools came to us which would like to implement this playbook into their curriculums.
Q: Would you recommend one on one teaching with the playbook ? Or small group discussion/activities with the playbook?
A: I think groups discussions are more valuable in this case as everybody can learn from the ideas of the other participants. In our first seminar we encouraged the kids to share their ideas about what they would like to found. It was impressive to see the amount of creativity. But we also learned that some people and kids need time to think and for them it is good to take time and do the playbook in silence.
Q: Does this playbook requires the person (teacher / trainer / parent) to be a qualified/certified in teaching when applying this playbook material to their audience?
A: No. We tried to create the playbook as self-exlanatory as possible. Everybody can follow the steps and find their creativity sparked by the tasks we chose.
Contents inside the playbook
Q: What are some of the contents/topics inside the playbook? Self discovery? Goal setting? Mind mapping?
A: We have included sections about creativity, having an open mind, experience, team, network and more. We want to make sure that the entire process behind founding is understood, including the necessity to find help from other people who share the founders ideas and values.
Most importantly we ask everybody to write down a goal at the end of the playbook which they want to achieve and then date and sign it.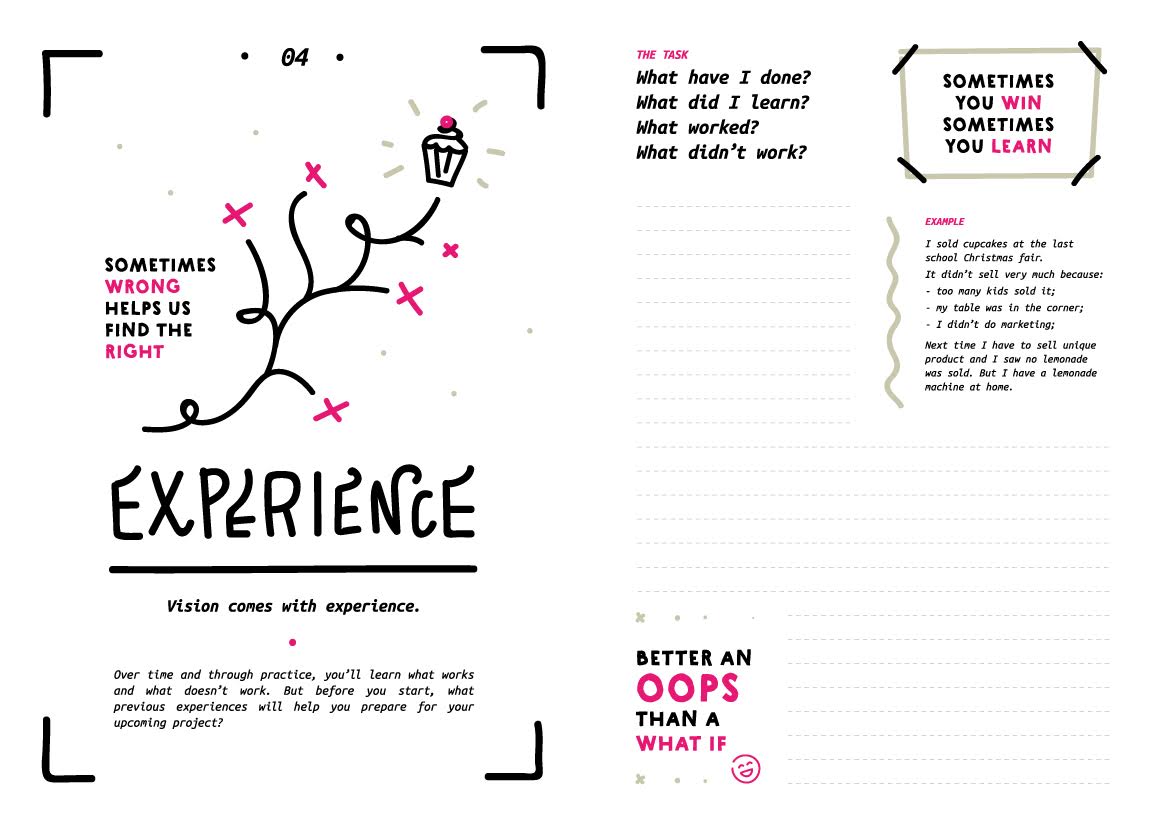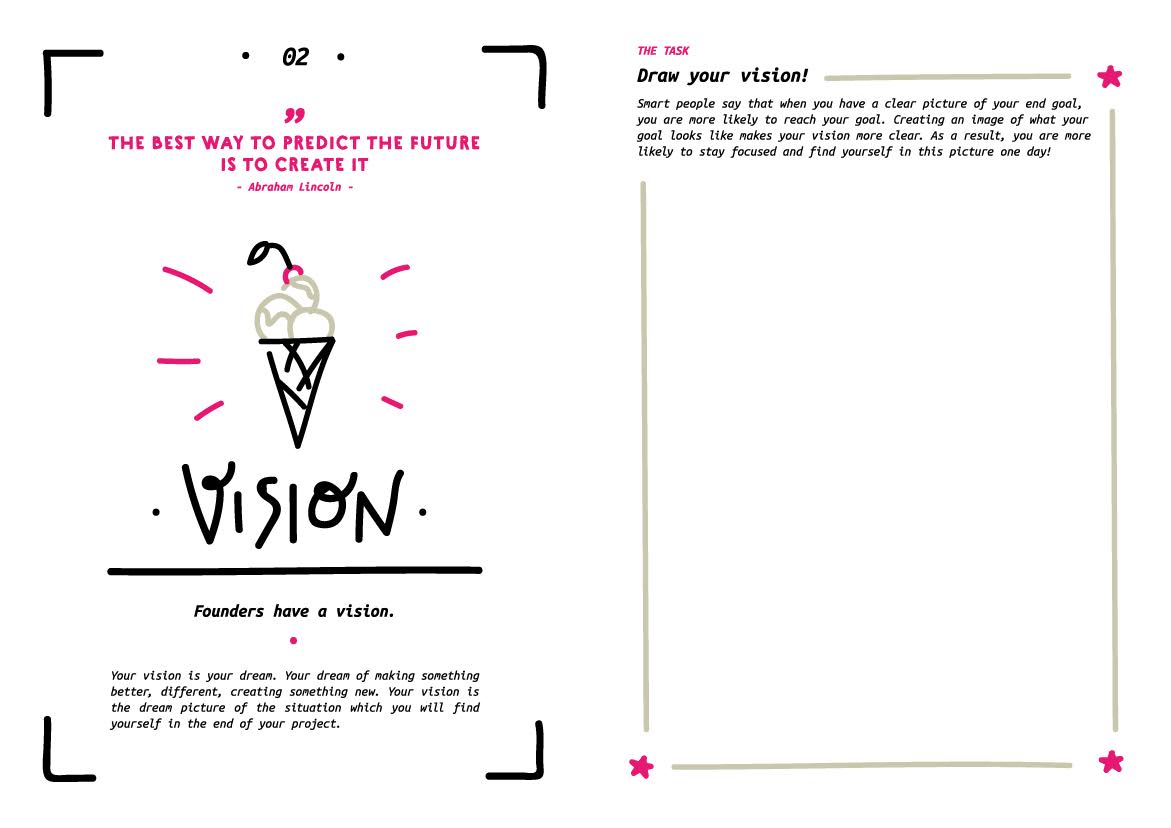 Q: On "Foundership", are these the areas being taught inside the playbook? Leadership, entrepreneurship, vision, strategic planning? 
A: The playbook doesn't teach applied foundership but rather helps to develop the mindset that we think is necessary to eventually become a founder and be a founder. This always starts with some form of creativity and having an open mind, before finding partners to implement them. We want to show that everybody can be a founder.
Channel distribution
Q: Would this playbook be sold in bookstores around the world?
A: We are currently in the process of translating the playbook in many more languages than English. The book can be found here: https://www.artacitko.com/product-page/foundership-playbook
Personal thoughts and views
I can't call myself a startup or entrepreneur per se, although running a sole proprietor photography business on one side, and doing content writing in areas of photography and travel on my photography/travel website/blog and technology, startups, personal development/growth, writing on this website/blog. There are a number of common denominators that unite us together in a common language.
Some of these things were not taught in schools, they were taught at the "university of life", the society that we lived in. In this relentless, fast and furious changing world today, thanks to technological advancement, internet and social media, I personally feel that there is an even greater need and urgency to equip the younger generation with more than just the curriculum in schools at all levels today.
While I may not have seen the whole playbook, from the vision and correspondence replies from the queries that I received from Kaidi, they reinforced my belief and support to teach foundership from the young, a foundation that can be lifelong, something that would help them learn and grow, whether as a founder of a future startup, entreprenuership or even working in small , medium or big organisations when they enter adulthood and working life.
I feel that many of us adults do not have the access to the sectors of learning and training necessary to make them successful entrepreneurs, founders of startups, small and medium sized business owners. It's just not in our current education curriculum.  With this playbook, I hope adults can also be encouraged to read, learn and improve for their ownself, whether they are a founder of a startup, an entrepreneur, small or medium business owner or a working professional in society today.
I would like to sincerely thank Kaidi Ruusalepp, CEO of Funderbeam for taking her precious time to answer my queries and providing more materials for my article, and also to REDHILL Communications agency in Germany for providing the press release and photo, facilitating the exchange of information and materials that allowed me to write and publish this article.
Key Information and website links
Foundership Playbook – https://www.artacitko.com/product-page/foundership-playbook
Foundership: A State of Mind – https://wire.funderbeam.com/foundership-a-state-of-mind-34701ae3abbb
Funderbeam – https://www.funderbeam.com
Kaidi Ruusalepp – https://www.linkedin.com/in/kaidiruusalepp (LinkedIN) /  https://twitter.com/KaidiRuu (Twitter)
Arta Citko – https://www.artacitko.com/ https://twitter.com/artacitko (Twitter)