It's just a few more days to Christmas 2016, there is still a bit of time for you to go down to the nearest retail store or go online and get your Christmas gifts for 2016! If not, you can always buy them as gifts for yourself or for your family, loved ones and friends after Christmas too!
For those technology gadgets fans and especially those who love drones (and those who are thinking of owning a drone), let me share with you Christmas gift ideas on Parrot drones! The Parrot drones are now available in Singapore and you can check them out! Do spread the word and pass it on, especially to those who are keen to own a drone in Singapore!
On a personal note, I am keen in drones, from a technology gadgets and a photographer perspective, a drone can be a working tool as well as a toy for me to play and enjoy. Hopefully in the near future, I am able to own a drone. With the availability of Parrot drones, there are now more choices to choose a drone from.
Let me share with you the Christmas Gift Guide for Parrot Drones –
For the Tech Geek – Parrot Disco FPV $2399

We all have that one friend who is a complete tech geek at heart; and we totally empathise with your challenge of getting a gift for someone who is always up to-date with the latest and coolest gadgets. But fret not! We have the perfect gift idea for you. Blow your friend's mind away this Christmas with the Parrot Disco FPV drone. Indulge him with the sky's vastness, and empower him with the ability to see the world from a whole new angle. Trust us, this drone is going to be totally up his alley with its high-tech essentials that enable it to reach speeds up to 80km/hr and its easy usability!
Key Features:
Combines all the latest high-tech essentials.
Comes with autopilot capabilities.
45 minutes of flight time.
Reach speeds of up to 80km/hr.
Offers pilots with a first person view while in flight when paired with cockpit glasses.
For the Dad – Parrot Bebop 2 FPV $1399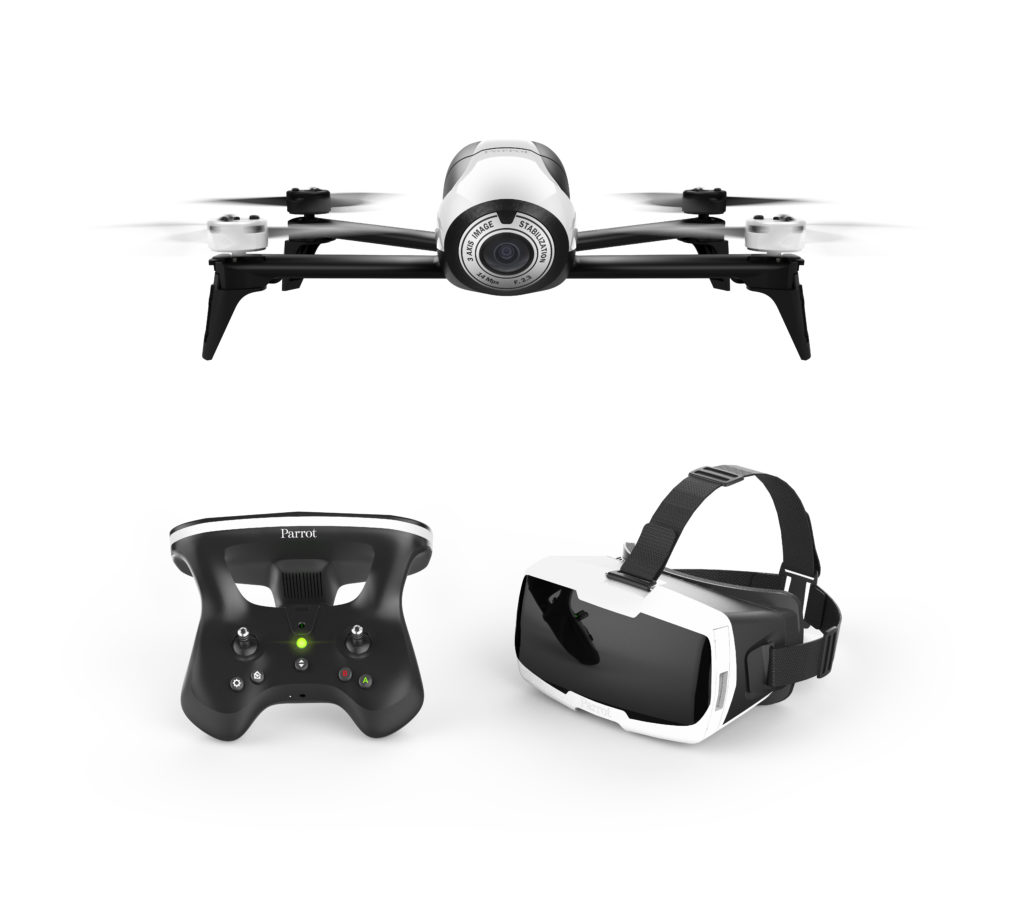 Does your dad enjoy travelling and capturing memories with his camera? If the answer is yes, then the Parrot Bebop 2 is the gift for him. Not only does the Parrot Bebop 2 make a great companion for his trips, it also comes with a 14 megapixel fish-eye lens that captures quality images while in flight. Picture your dad enjoying at the Swiss Alps, sipping his hot coffee and capturing the picturesque views. The photo wall at home will soon be decorated with National Geographic-like images. What's better? You are bound to be dad's favourite child this Christmas!
Key Features:
Ability to capture quality images while in flight.
14 megapixel fish-eye lens.
Propellers to enhance manoeuvrability.
Reaches speeds of up to 60km/hr in just 14 seconds.
Offers pilots with a first person view while in flight when paired with cockpit glasses.
For the Brother – Parrot Swing $269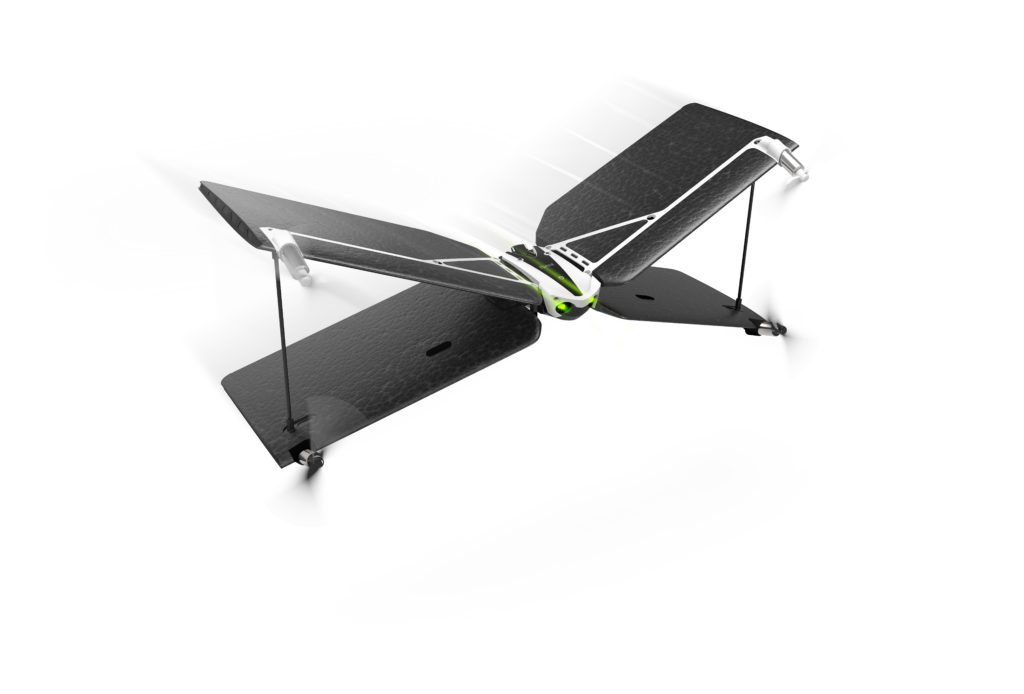 Brothers can be annoying at times, but in them we will always find a little bit of our childhood that will never be lost. The Parrot Swing is the perfect toy for your thrill-seeker brother. He can now perform loops and flips in the air while reaching speeds up to 18mph. The X-wing-like design of this supersonic aircraft makes it look like it flew straight out of an action movie, and ready to take on the world! Remember to duck when he tries to disturb you with it… boys will always be boys after all!
Key Features:
Ability to fly vertically and horizontally
Ability to perform loops and flips in the air
Reach speeds up to 18 mph
Easy to control with smartphone
For your best mate – Parrot Mambo $229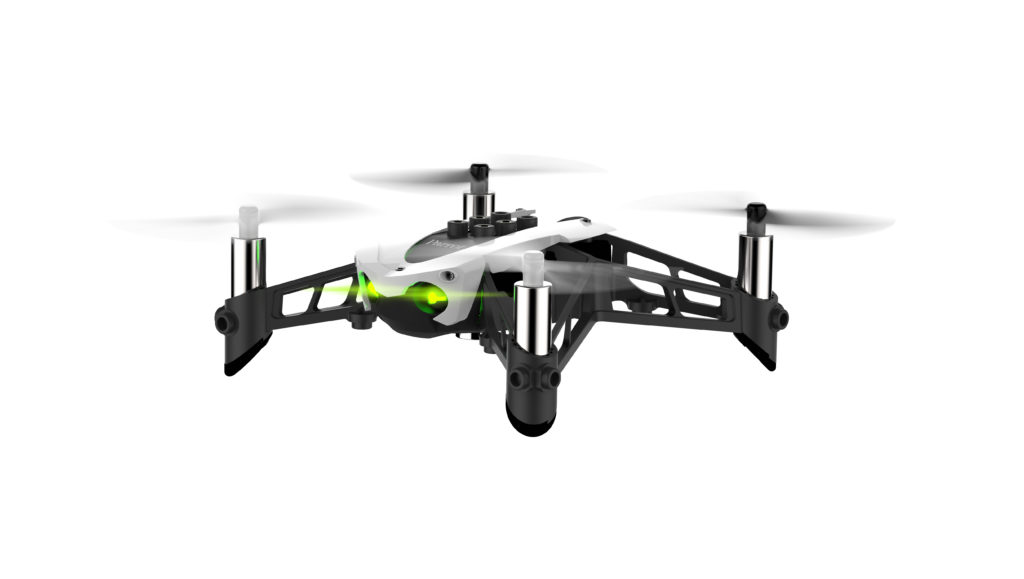 Growing old is mandatory but growing up is optional! Do you have a best mate whom you can go completely crazy with without being judged? He is going to grin upon receiving the Parrot Mambo. Have heaps of fun with your mate by attaching a cannon to the top of the Mambo to shoot out balls at him when he is least suspecting it, or have a friendly match of air-tag. Fire at a pyramid of beakers or bring down light-weight targets. Alternatively, he can impress his girlfriend by using the arm grabber as a ring bearer for his dream wedding proposal at an exotic location! A friend in need is a friend indeed.
Key Features:
Ability to pick up objects.
Ability to load up to 6 balls.
Comes with autopilot capabilities.
Easy to control with smartphone
The above Parrot drones are available at the following retailers
Challenger
Popular
Courts
iStudio
Newstead Group
Cumulus Nimbus
Epicentre
Action City
SingaHobby
K Kopter
Parisilk
Gamemartz
Gain City
Skyhobbies
ToyKar
TOG
A-Mobile
* Information and pictures courtesy of Parrot and SG Story *