Circuit Breaker Deals at Audio House (9 – 14 April 2020)
We are currently now in the circuit breaker phase in Singapore, closure of non-essential services. Audio House will be temporarily closing their showroom from 7 April 2020 till 4 May 2020, in line with our Government's direction to mitigate the spread of coronavirus (COVID-19). However, you can still buy your home appliances online, check out Circuit Breaker Deals at Audio House (9 – 14 April 2020).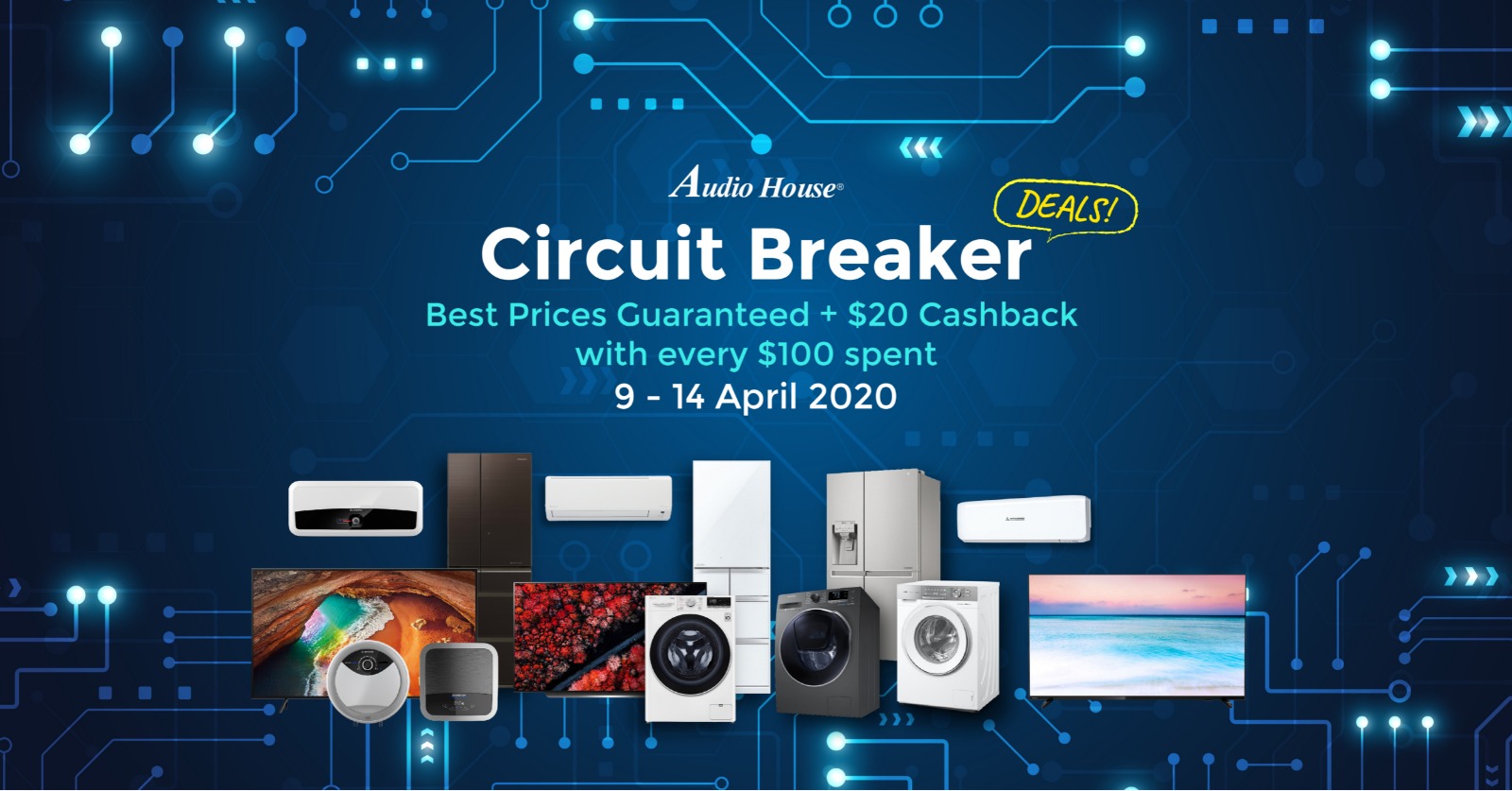 There are more than 4,500 electronics items available for sale, ranging from home appliances such as TVs, fridges, washers, sound system, dishwasher to small appliances such as blender, juicer, vacuum cleaner, oven and more.
The sale can be done through Audio House's newly introduced Online Concierge Service where all Audio House customers will be served on a one-on-one customised basis via platforms such as voice calls, WhatsApp, or emails should they be keen to purchase the electronics item. This will allow customers to shop for the best electronics deals at their comfort while keeping themselves safe especially during this period.
Expect to find the super deals below:
– Philips 50" 4K Smart TV at $649 + $120 cashback, UP: $1,299
– Hisense 55" 4K Smart TV at $599 + $100 cashback, UP: $1,699
– Panasonic 8.0kg Front Load Washer at $490 + $80 cashback, UP: $1,099
– Samsung 647 Side-by-side Fridge at $1,490 + $280 cashback, UP: $1,999
– Mitsubishi System 4 Inverter at $2,990 + $580 cashback, UP: $4,499
The promotion is supported by all top electronics brands including Daikin, Hitachi, Hisense, LG, Mitsubishi, Panasonic, Philips, Samsung and more.
6-Day Circuit Breaker Deal
Date: 9 – 14 April 2020 
Online Concierge Service: 1230pm – 9pm 
Registration for the Online Concierge Service: concierge.audiohouse.com.sg
Stay safe, do your shopping online, do Pass It On and Pay It Forward, share this Circuit Breaker Deals from Audio House with your family, loved ones, relatives and friends.
* Information and picture courtesy of Audio House and Brand Cellar *