Finished Hot & Passion Run !

Source : http://www.singaporepassionrun.com/data09/Map.html
It was a great turnout today, the emcees announced that there were estimated 11,000 runners in today's Passion Run 2009 at East Coast Park, indeed, it was really crowded and there were many runners starting off in different waves and timings. This event is now in its 3rd year and it was a great community fun run with a competitive feature in it too !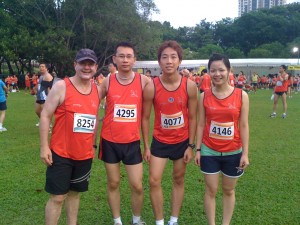 When I reached there, found my University of Queensland Alumni Ex-Co friends, Angelo, Paul & Chloe, chatted and took photographs, hopefully, we would be able to reach out to more alumni members in future runs. After clearing different waves and categories of runners, we finally set off !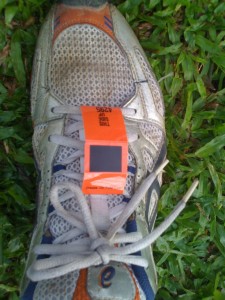 There was a steady stream of red singlet runners in unison, displaying the numbers present in the Passion Run 2009, therefore, it could get a bit crowded, however, it was still alright and fun ! The initial 6km was good for me and I was running a good pace, when I ran from the 6km mark to the 10km turning point, I kind of slowed down due to the morning sun that was getting a bit hot and head-on winds from the sea coming at you. Therefore, I drank more water and isotonic drink and once I started turning around and running back to the finishing line, I was able to set myself a comfortable pace for my remaining distance.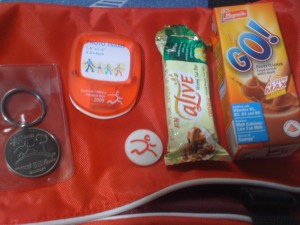 Upon finishing, I estimated my running time was about 1 hr 40 mins ++ , 25 mins off my targeted finishing time, nevertheless, I was able to keep a consistent pace throughout, although some segments were on a quicker pace. Got to work on being consistent and comfortable pace throughout instead of different paces, as for fitness, I definitely need to put in more effort and time than my younger counterparts. 
Finished Passion Run 2009 ……. Looking forward to Sundown Marathon 2009 in 1 week's time !