On the 24th May 2009, in the morning at 0730 hours, I would be passionately running my Passion Run for my 3rd Passion Run and my 1st major run of 2009 ….. 15km at East Coast Park ! For further information on the Passion Run, do drop by official site and take a look !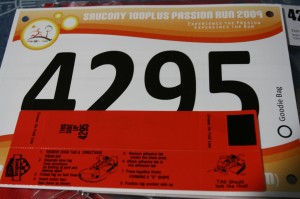 This would be a key lead up to my Sundown Marathon on the night of 30th May, starting at the stroke of midnight and running into the dawn of 31st May. I am setting myself a target of 1 hr 15 mins to complete 15km tomorrow and I want to achieve it ! 
Looking forward to the runs with my colleagues, University of Queensland Alumni friends and old friends that I had not met for a while ! Stay tuned and I would be writing up on the Passion Run 2009 !