It's the 2nd day of the year 2012, I would like to dedicate this New Year Eve Fireworks to my friends, supporters and readers.
Happy New Year 2012 !!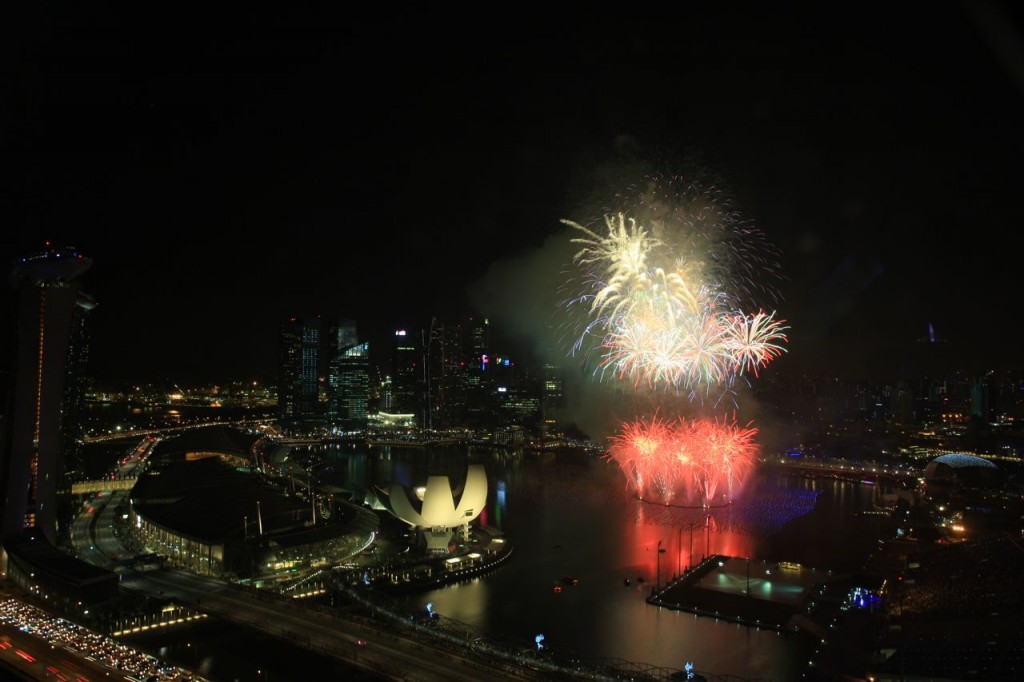 Photo taken from Singapore Flyer
Thanks you Singapore Flyer and Marina Bay Division of URA for this special arrangement.
Wishing you all the best for the Year 2012 !! Good luck and all the best, wishing you great health and blessings with your family, loved ones, career, friendship and the goals that you would be setting for yourself in the year 2012!
I would also like to thank you for all the support and following you have given me over the years, through my business, photography, blogs, social media networking, alumni networking etc etc etc … Your heartfelt and dedicated support is the elixir that keeps me going when the chips are down and the going gets really tough especially when there are people who began to look down on me, questioning me and encouraging and wanting me to fail.
May the Force be with You for Year 2012 !