Jaybird Freedom Wireless Buds Review
This pair of wireless buds are the smallest in the music earphones world, they may look small yet we cannot judge them just by its size. Inside this pair of wireless buds, it is packed with pretty awesome music sound power and strength, with style, design and secure fit features. Let me introduce the Jaybird Freedom Wireless Bluetooth Earphones.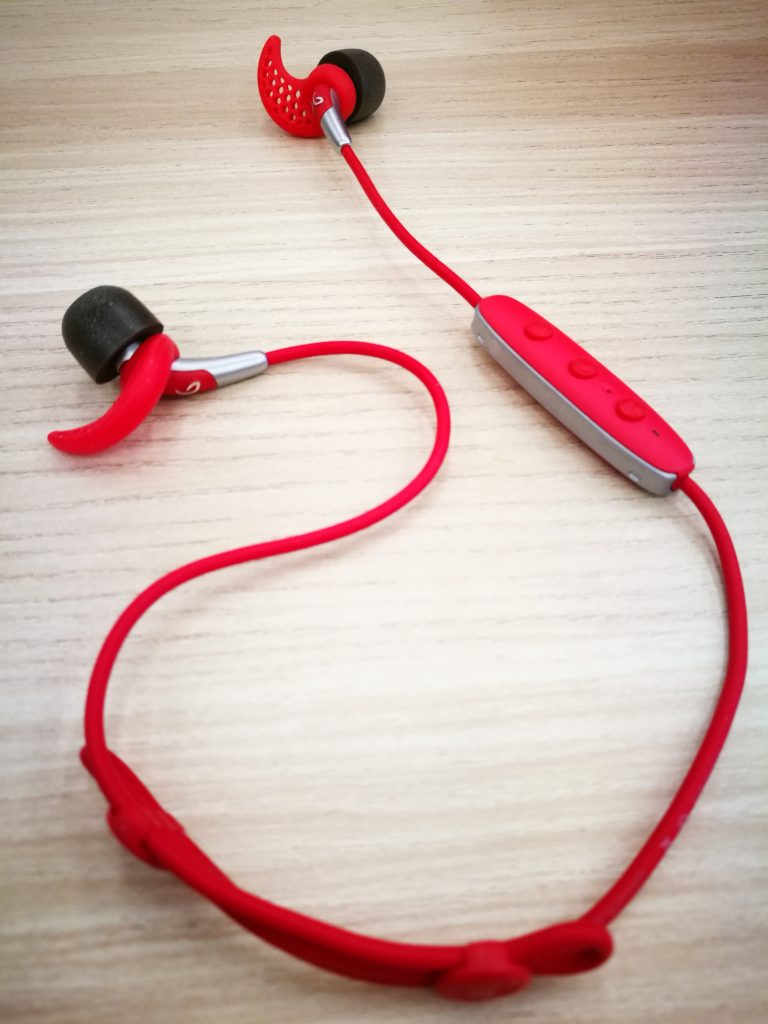 First and foremost, let me start off with the package, the nice looking box when it first arrived. The Jaybird Freedom box has a nice feel with a well thought out design and layout. Take a look as I started to unbox and displayed all the items that were packed inside the box. One nice feature of this package is that Jaybird gives customers a small pouch to keep the Jaybird Freedom wireless earphones, charger and cable.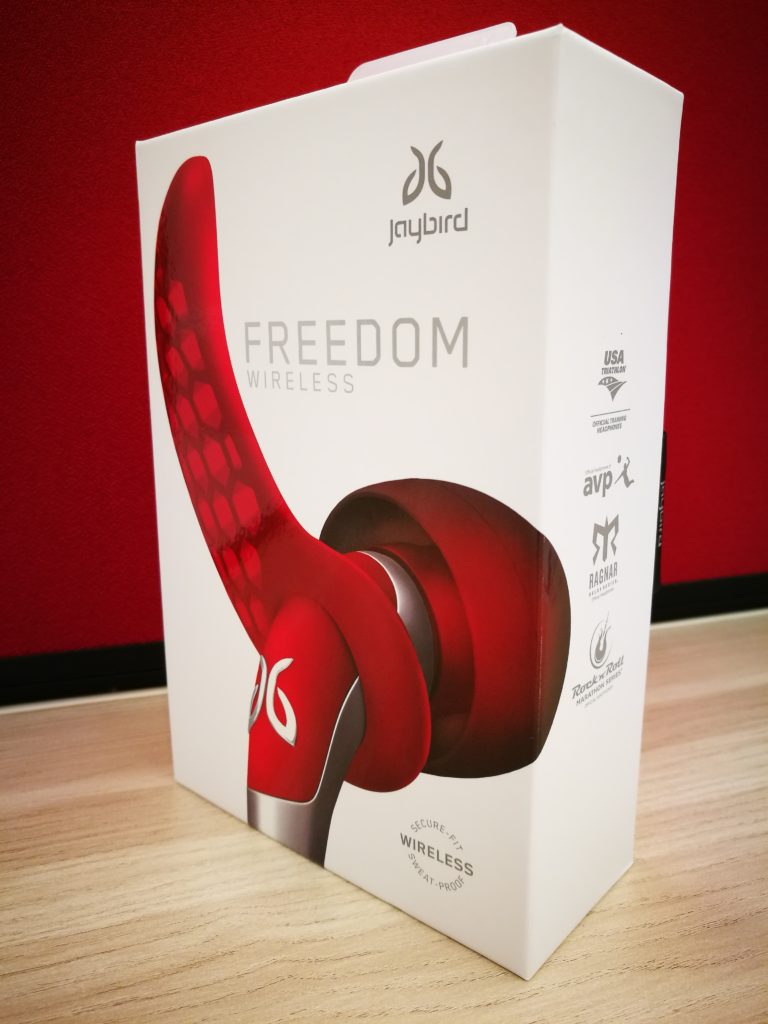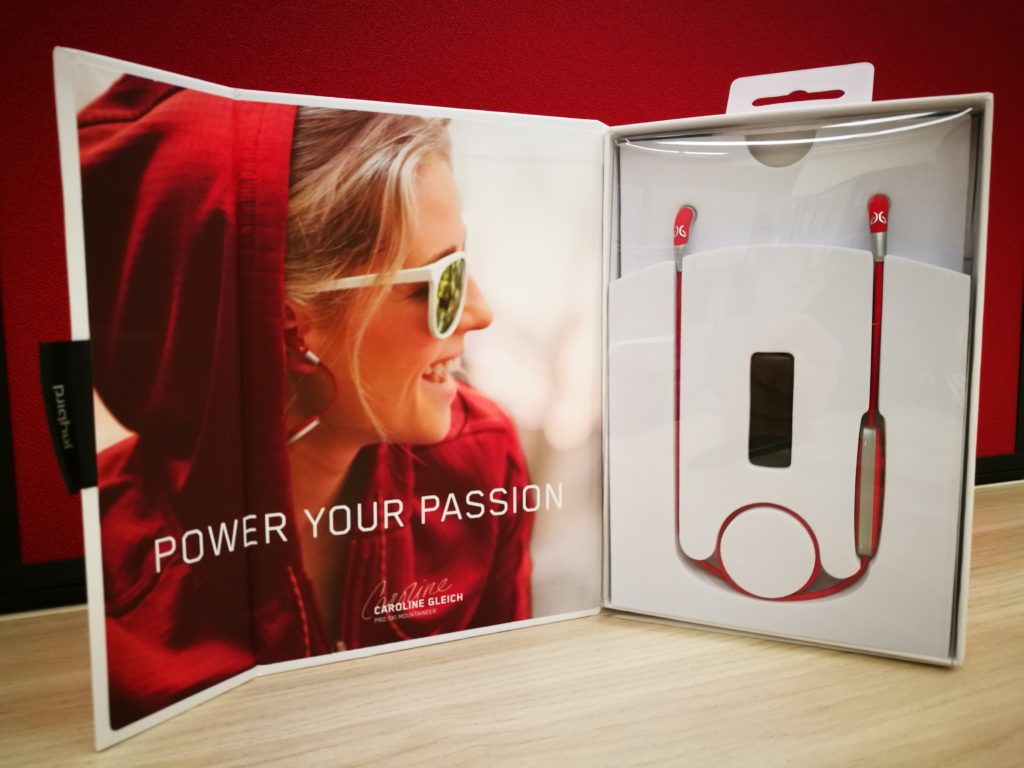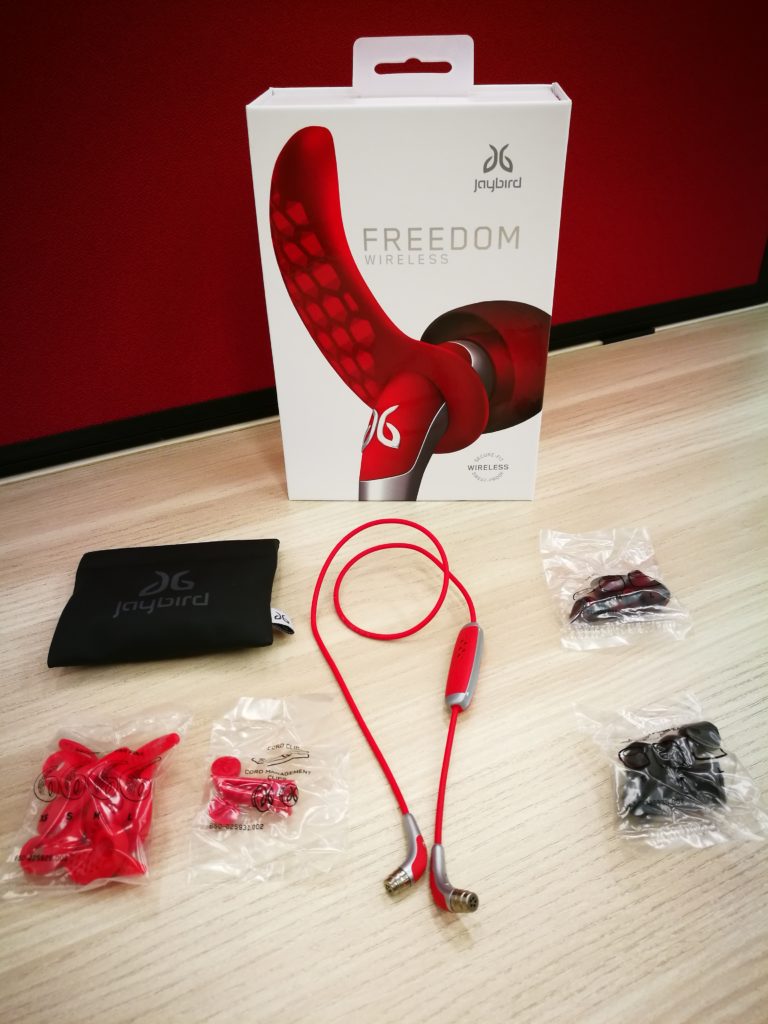 There are two aesthetics aspects of Jaybird Freedom wireless bluetooth earphones that makes it stand out and unique for the music lovers. They are the
All-metal housing
Silicone ear fins
(1) All-metal housing
The Jaybird Freedom wireless earphones is made up of elegant and premium sand-blasted metal material. This not only gives this pair of Jaybird Freedom wireless buds its unique style, it also improves its durability to its special micro-sized wireless ear buds. With all the top engineering processes, innovation and design, the Jaybird Freedom is a premium, iconic, sturdy, small, lightweight yet powerful wireless earphones to suit almost every music lover. Last but not least, the all-metal housing removes all distortion, giving music lovers the experiences of not just an incredible sound, the noise isolation feature sometimes feels like a noise cancellation feature at times!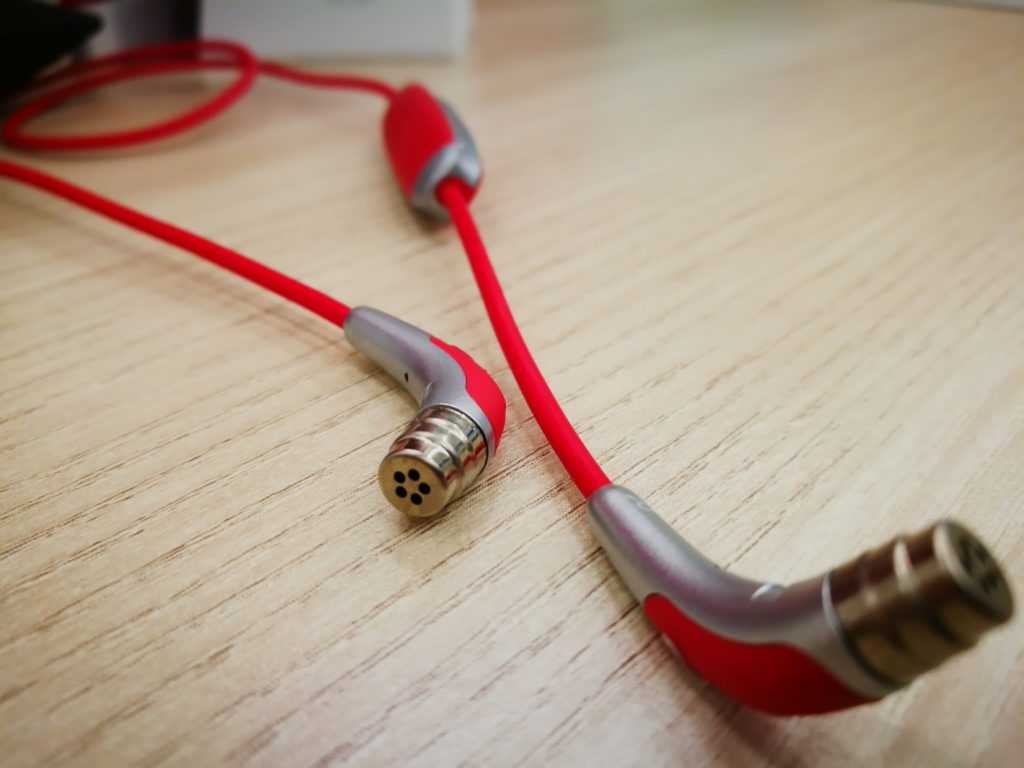 (2) Silicone ear fins
In my personal humble opinion, the silicone ear fins are another feature that makes the Jaybird Freedom wireless earphones unique. For a start, users might take some time before they get used to the design and fit inside the ear. You can choose to wear your Jaybird Freedom over-ear sport-fit with fins or over-ear sport-fit without fins or under-ear with fins or under-ear without fins. It's your personal choice whether you want to have the ear-fins or without ear-fins. There are 4 different ear fins sizes (XS, S, M, L) inside the package and they fit in nicely for sporty/outdoors lifestyle e.g. running, biking, trekking. From a personal perspective, put on the silicone ear fins when you are doing sports/outdoors. Do take note on how to attach the ear fins, look out for the letters R (right) and L (left) on the top side of the circle.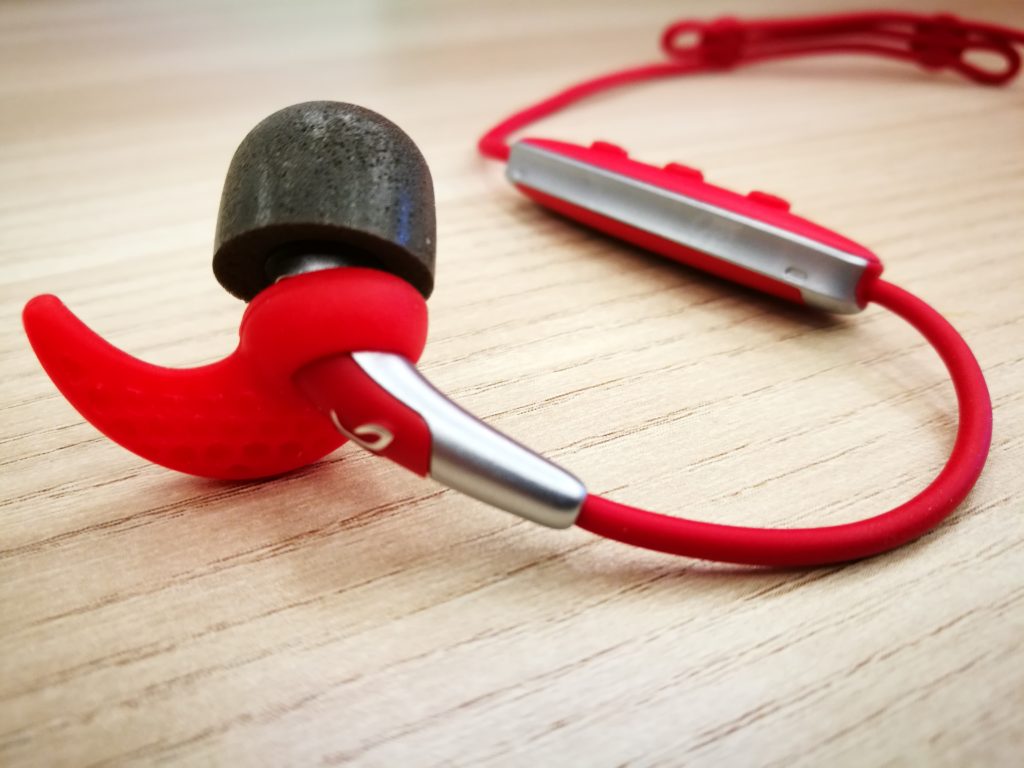 Let me continue on with the other components that come with the Jaybird Freedom.
Silicone ear tips and Comply ear tips
There are 2 types of ear tips, they come in 3 different sizes for each type of ear tips, to suit your needs and requirements.
Cable
The length of the Jaybird Freedom wireless earphones cable is just nice in my opinion, not too long in length if not it would dangle down and get caught on to other objects. There are cord clips available to shorten the cable behind the neck, you can adjust the length to your liking and preference. Jaybird also gives customers another additional accessory option, a shirt clip is inside the package, that allows the user to attach the cable to their shirt, ideal when going for sports/outdoor activities.
Bluetooth connection
The bluetooth connection between the earphones and devices are smooth, easy to setup and connect.
Battery life
The battery life of the Jaybird Freedom wireless buds is 4 hours with additional 4 hours if the charger clip is attached to the earphones (with on the go charging).
Functionalities of the Jaybird Freedom
Music + Calls , easy to use and connects easily
Share 1 device with 2 buds
Pairing – remember up to 8 devices
Multipoint – connect the buds to 2 devices simulatanously
MySound App
Smartwatch – pair with your smartwatch and leave your phone behind
Announcements/Updates
Inform user of battery life percentage when switched on
Inform user to charge battery when it reaches 10%
For all the techies, music lovers, the next two areas would be of great interest to you –
Sound
First and foremost, I do not claim to be an audiophile, as much as I love listening to my different types of music on my Spotify with my earphones while traveling between places or during my sports activities. What I am sharing here would be my personal thoughts, views and experiences on the Jaybird Freedom wireless buds.
The Jaybird Freedom wireless produces a clear and sharp treble, with solid and strong bass without being overwhelming. One key and very interesting unique feature is that the user is able to utilise the MySound App, choose, adjust and customise the low, mid range and high range of their sound/music preset to their music/hearing preference.
MySound App
When I first heard of an app for the Jaybird Freedom wireless buds, to be honest with everybody here, I wasn't sure how good it can be or how useful it would be. You have to try the MySound app, I was told and reminded.
Since I am reviewing this pair of Jaybird Freedom wireless buds, I have to try it. Once I started using it, I was completely blown away by its features, functionalities and capabilities. This MySound app is a must use for Jaybird Freedom owners!
Nice and easy to user user interface
Presets available for you to choose and add to the app dashboard
Customise your own preset
Battery life indicator on app
The sound quality of the Jaybird Freedom by itself is already pretty solid and awesome. With this MySound app, you can tune it, to your own hard rock mega bass musician style or the soothing and clear classical music style.
I would just like to highlight some observations when I was using the MySound app with the Jaybird Freedom wireless buds
Discrepancy between earphone announcement of battery life versus battery life indicator on the app
Jaybird Freedom earphones are paired, connected and playing music but MySound app says no earphones connected
I would like to emphasis that these observations DO NOT affect the excellent and powerful sound quality produced by the Jaybird Freedom wireless buds nor does it affect your listening and usage experience.
Overall, the Jaybird Freedom wireless buds are a remarkable pair of wireless bluetooth earphones. They are small, lightweight and powerful bluetooth wireless earphones. It is secure and fits into your ears. The noise blocking / noise isolation is very good, the Jaybird Freedom wireless buds owner is in a music world of their own! The design is trendy, bright and colourful, suitable for sporty, outdoors, leisure and daily usage earphones. It is sweat proof , they would be suitable for a number of sports/outdoor activities.
In my personal humble opinion, the Jaybird Freedom is an ideal choice for your pair of wireless bluetooth earphones, a worthy investment for music fans who are sporty/outdoors and also for their daily leisure usage. Visit my photography and travel interest site article, on how the Jaybird Freedom wireless buds fits into two different people lifestyles! Power Your Passion with Jaybird Freedom!
The Jaybird Freedom is now available at authorised resellers at the retail price of SGD $259. The Jaybird Freedom wireless buds come in four fresh colors: Gold, Carbon (Black), Blaze (Red) and Ocean (Blue). For more information, please visit JaybirdSport.com or connect with them on Facebook.
* I would like to thank Jaybird for the opportunity to review the Jaybird Freedom wireless bluetooth earphones. *