Reflection Q1 2016 and Revise Goal Settings 2016
On 31st March 2016, the last day of Q1 2016, I sat down in a McDonald's outlet, to have a quiet time with my pen, paper, Iced Milo and Decibullz wireless earphones plugged in. I began to draw a mind map, writing down in pointers on two main areas (1) Reflection Q1 2016 (2) Revise Goal Settings 2016. The diagram was messy and ugly, probably not many people will be able to know and understand what I am writing, reflecting and planning. It's alright, no worries about that. For those who can decipher the "secret words and codes" inside my mind mapping diagram, you are probably someone whom I shared with on what I was planning to do.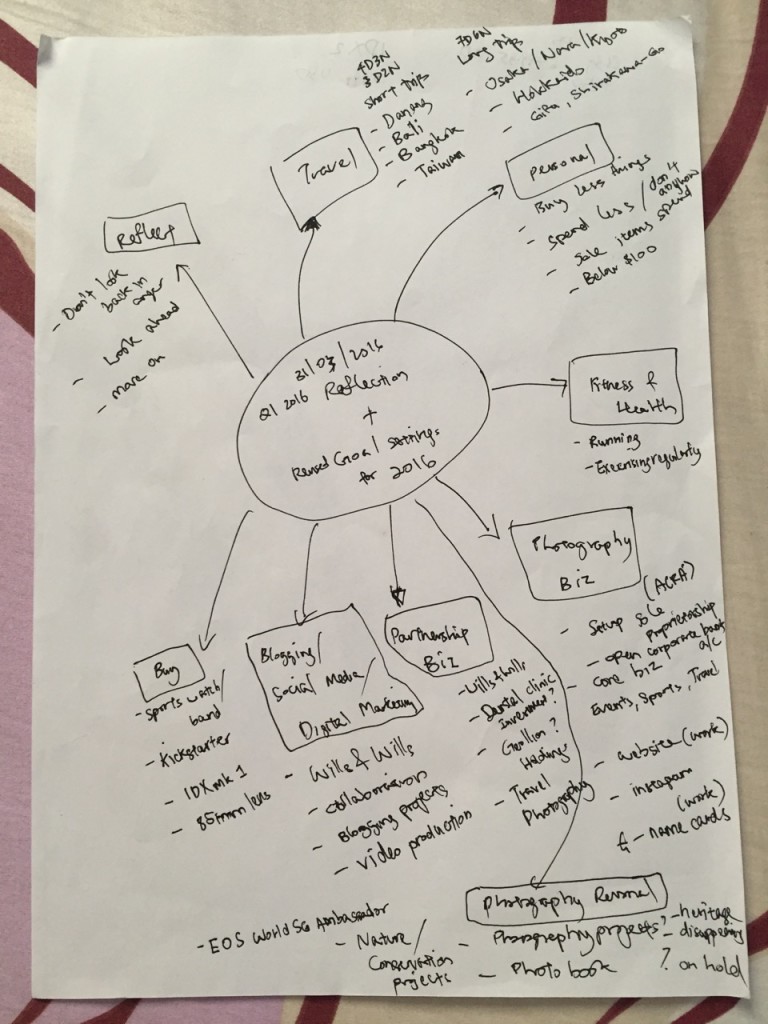 Reflection
Time to put the past 3 months behind me, bury it away. It's time to look ahead and move on. Don't look back in anger.
Revise Goal Settings 2016
Due to the unforeseen circumstances that happened in the first week of January 2016, my goals for 2016 were kind of thrown totally off the planning table. The following months of January and February were really difficult, March became a "rest and recovery" month for me, time off was needed for the emotional and mental health recovery. During the month of March, there were elements of planning and discussions with friends on business partnerships and setting up of my own small business.
In my mind map, I had a mix of personal and professional goal settings. Some of my secret codes and words can be cracked easily, some may not be. This is also to remind myself that health is very important, no amount of richness and wealth can bring us back the health that I/we lost. I must run and exercise regularly, in a disciplined manner.
Moving on, moving forward. Trekking there.