My current/old pair of New Balance running shoes is spoilt, with the sole peeling off, along with an Asics sales promotion by Running Lab during post CNY period in February, it was a great and perfect timing for me to replace my running shoes. While I do like both brands of running shoes, Asics and New Balance, the Asics shoes promotion during that period got my attention and it was like returning back to my Asics running shoes, I had two pairs of them over the last 10 years, went through so much with me in my walking and full marathon training.
Initially, I was planning to purchase the Asics Gel Kayano 21, one of the two Asics running shoes on sale, the other Asics shoes on sale was the GT 2000 3. However, at the Running Lab outlet inside Westgate shopping mall that is close to my home, there was no shoe size for the Kayano Gel 21 and there was a pair of GT 2000 3 available for my size. I went to try out the GT 2000 3 and walked around the outlet, I felt like that was a good and stable grip on my ankle area. Although it was no doubt slightly heavier than the Gel Kayano series, I loved the stability on the sole and sides of the GT 2000 3.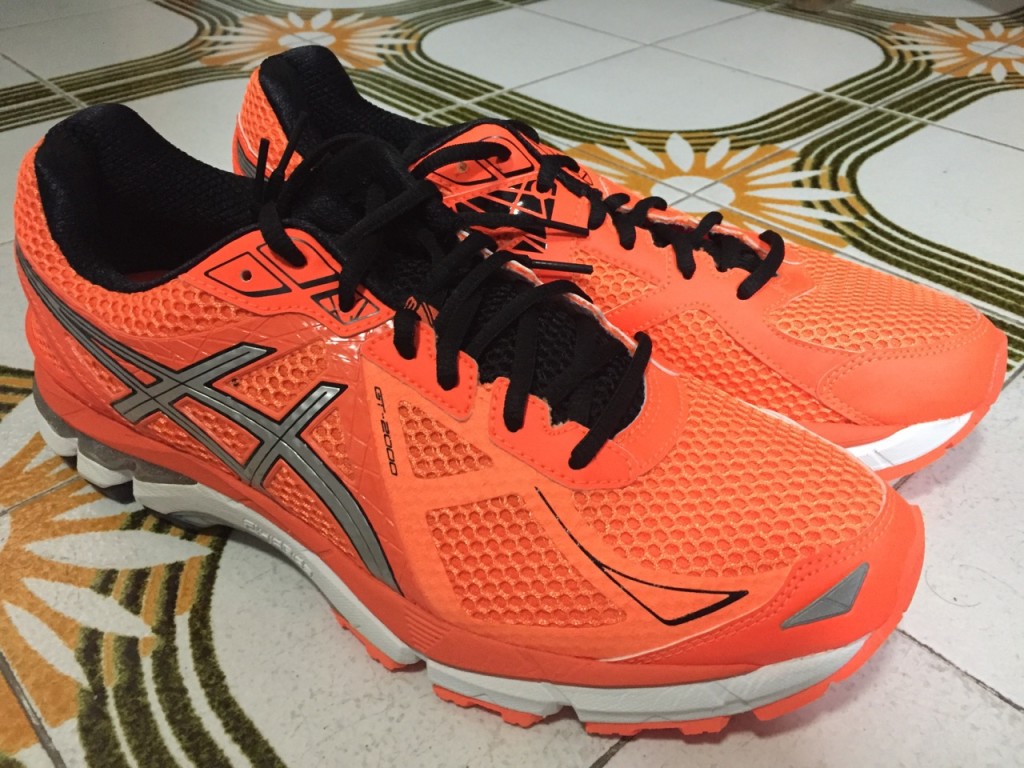 The Asics GT 2000 3 is an excellent and stable running/trainer shoes, ideal for clocking running mileages for your own personal runs or training up for mid to long distance runs (10km and above). My Asics GT 2000 3 maiden debut was a few weeks later after I bought it from Running Lab. It was a good comeback run after slacking and lazing too much in year 2015 with my new GT 2000 3 running/trainer shoes. The bright orange colour Asics GT 2000 3 makes it freshing and eye catching for me as a runner!
During my run, I can feel the slightly additional weight on my GT 2000 3 running shoes yet I can't beat the stability and firm grip of the GT 2000 3 running shoes. As I continued to run regularly and consistently in the year 2016, I can slowly overcome the "additional weight" of the GT 2000 3, run in sync and faster as I pick myself up again for the journey ahead in year 2016.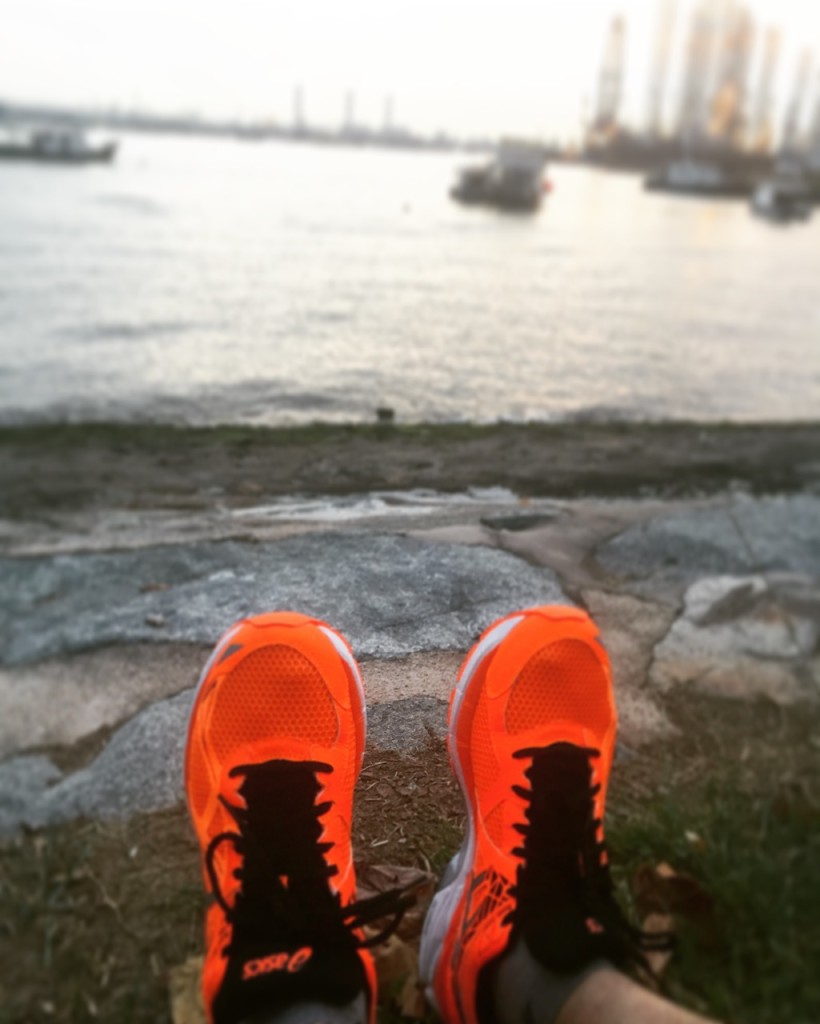 Running has always been a great avenue for me, not just keeping fit and healthy, running helps me to clear my heart, mind, soul, thoughts and stress. Running lets go of all these bad stuff and vibes inside me, detoxing and allowing me to receive the good things, thoughts, ideas and emotions.
The journey ahead in 2016 took a big twist in my life, coupled with a very uncertainty domestic SG economy and international economy. Getting back to running is not just about health and fitness reasons, it's going to be about motivation, discipline, mental health detoxing and exercises along with my physical running activities.
Alright, I need to make sure that I always practise self discipline and consistency for my running in year 2016. Time to Run Run Run!