SingPost crosses 100th POPStation and Introduces P-POPS
The POPStation by SingPost recently arrived at their number 100th POPStation since their launch in 2013. It was an interesting and innovative method for customers to pick up their parcels from central locations near their homes instead of the post office delivery person delivering it to their homes. I personally like the POPStation since I can get them to deliver it to a POPStation booth instead of delivering it to my home whereby nobody is around to collect it. I ordered a Xiaomi Redmi 2 smartphone recently and it was delivered to a POPStation smart locker near my home. The process was simple and easy from being kept updated on the delivery stages/schedule/arrival at the designated POPStation location, collecting it from the POPStation was also simple, straightforward and fast!
The 100th POPStation was rolled out at KPO, Killiney Road Post Office on 16th May 2015 and with over 100 POPStations in Singapore, consumers will find it even more convenient to have their items delivered to the POPStation smart locker near to their home and they can collect it at their own time and convenience. Consumers can also post or return their parcels using the POPStation too, all at their own convenience and timing, 24hours 7 days a week.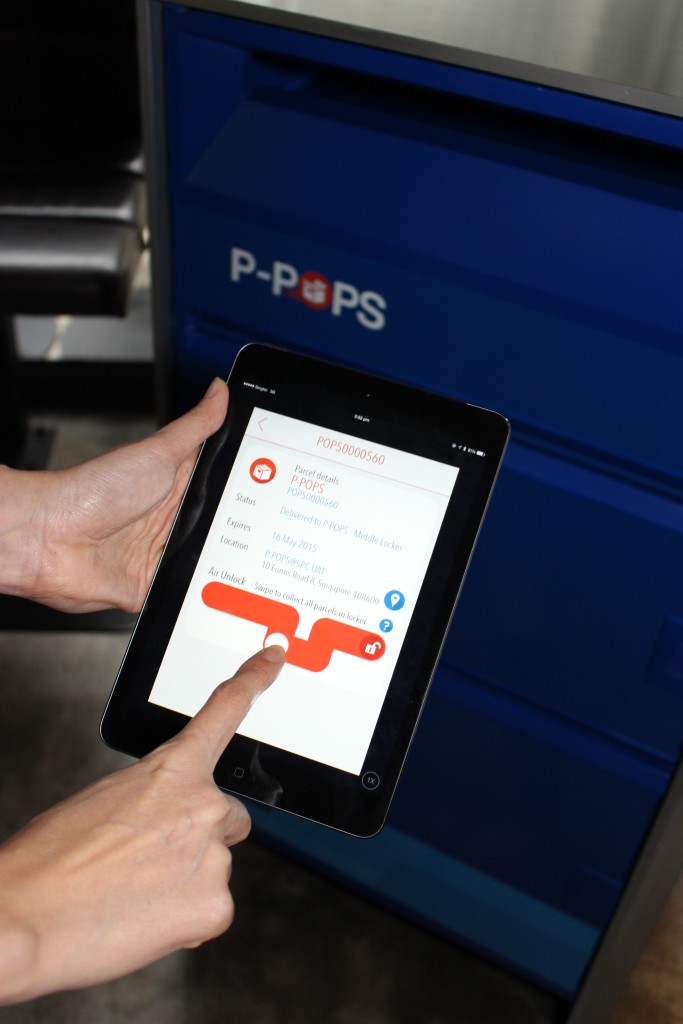 SingPost also introduced a new service known as the P-POPS. Let me share with you more information about the P-POPS by SingPost from their press release.
The wide adoption of digital technologies like the smart mobile devices and internet has led to increasing online interactions. POPStation is well suited for urban cities like Singapore as it lets the parcels do the waiting, catering to busy lifestyle of Singaporeans in this digital age. SingPost first launched the revolutionary parcel delivery and collection system — POPStation in April 2013 as a pilot to better serve Singapore's growing $4.4 billion ecommerce industry[1].
Innovative smart device/phone-driven P-POPS
Riding on the popularity of its POPStations, SingPost showcased a prototype unit of the individualised version of its revolutionary parcel delivery and collection system — P-POPS (Personal POPStations). P-POPS is tailored to address the needs of SMEs and individuals.
The innovative P-POPS leverages mobile technology to offer a seamless, cool and fun customer experience for both the consumers and our parcel ambassadors. It has no user interface as it is entirely managed by smart device/phone. It does not require 3G/4G or WIFI access to unlock the locker. P-POPS will communicate direct with the consumer's smart device/phone via the Bluetooth technology. It will be fully integrated into POPStation network, offering consumers an omni-channel experience.
Ann Nee continued: "P-POPS will dovetail SingPost's plans to transform how we serve our customers and strengthen our parcel delivery service in Singapore."
[1] Source: Singapore Management University/ PayPal
On a personal note, I don't buy that many things online since I am not an avid online shopper. For local purchases, the POPStation service is great and I can collect it at my own time and convenience! I hope overseas sellers can also use the POPStation and deliver our parcels/purchases there for us to collect!
* Information and Pictures Courtesy of SingPost *