The LG V30+ is now available in Singapore
The LG V30+ has finally arrived and it is now available for purchase in Singapore starting from today 2nd December 2017. Coming in Aurora Black, Moroccan Blue, Lavender Violet and Cloud Silver, the V30+ will retail at S$1,098 at M1, Singtel, StarHub, and other LG authorized retailers. Each purchase of the V30+ comes with a two-year warranty, a 15% discount voucher for all B&O Play devices and an iWalk Linkme 3,000mAH USB-C portable power bank.[1]

At a recent LG Singapore launch event, I had the opportunity to take a look at the LG V30+, a beautiful sleek smartphone packed with a number of features, innovative upgrades and smartphone firsts. The powerful video capabilities of the LG V30+ caught my attention, this would bring cinematography closer and easier to LG V30+ smartphone users, anyone can now shoot and produce videos, with the LG's new Cine Video mode.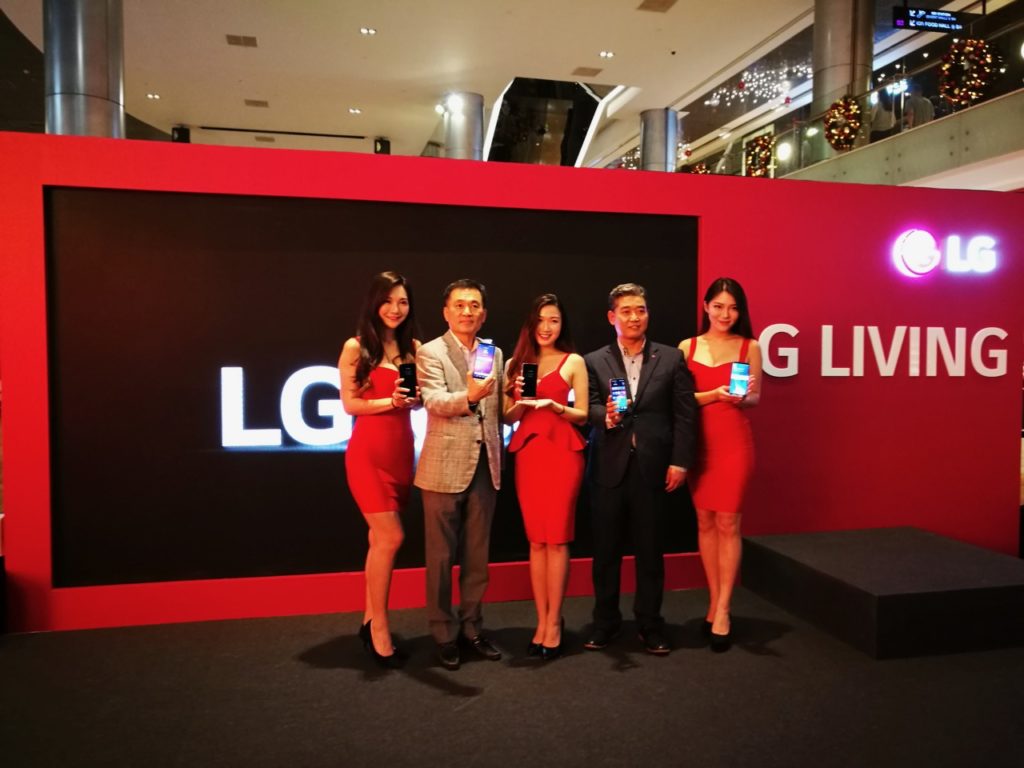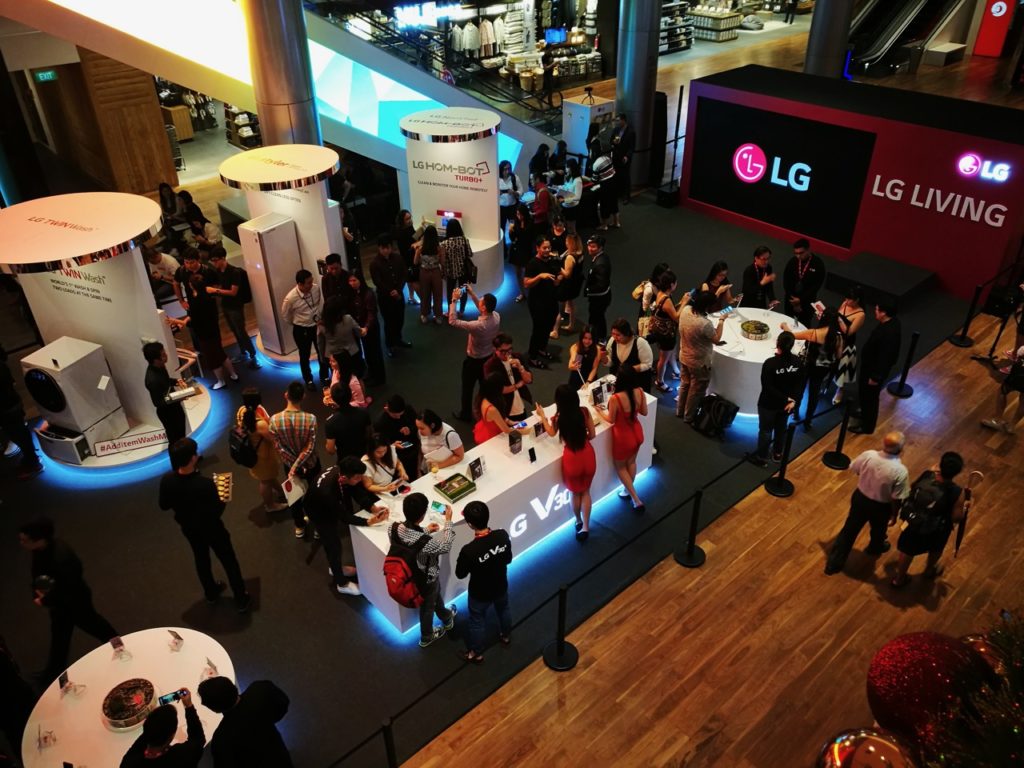 The LG V30+ is a pretty powerful lifestyle and media smartphone, from their Hi-Fi Quad DAC sound system, their advanced user experience and Cine Video mode. It would be an interesting experience to produce videos (and even short films) with the LG V30+ smartphone!
Check out the LG V30+ and have a feel of the LG latest V series flagship smartphone. I would share some key features of the LG V30+ smartphone below:
The V30+ packs advanced features such as an immersive QHD+ OLED display, professional Cine Video mode, and high-quality audio via Hi-Fi Quad DAC. LG showcases these capabilities and more in the LG V30+ through a series of campaigns.
Challenging Norms through LG V30+ Video Campaigns
The Cine Video mode on the LG V30+ makes users feel like a real filmmaking pro. In its latest This is Real campaign, real and honest moments of inspiring individuals shot on the smartphone were captured in docu-style segments. The video highlights and supports real people overcoming obstacles in their lives and achieving amazing feats. From revealing the sheer skill of a deaf dancer to highlighting the triumphs of an actress living with alopecia, the series is all about highlighting the V30+ as the smartphone to document everyday stories with cinematic results. Watch the This is Real video here: https://youtu.be/9FRBcjteA58.
With powerful multimedia features, the LG V30+ also challenges the user's perspectives of creating content as highlighted in a Kinetic Art campaign. Teaming up with artist Michael Murphy, a pioneer of Perceptual Art and best known for his 2007 portraits of then-U.S. Presidential Candidate Barack Obama, his artworks interpreting the smartphone's video and audio capabilities transform into different visuals from various angles, eventually coming together to form a 'V'. Check out Michael Murphy's Kinetic Art here: https://goo.gl/SkkEVN and https://goo.gl/rq3cjX.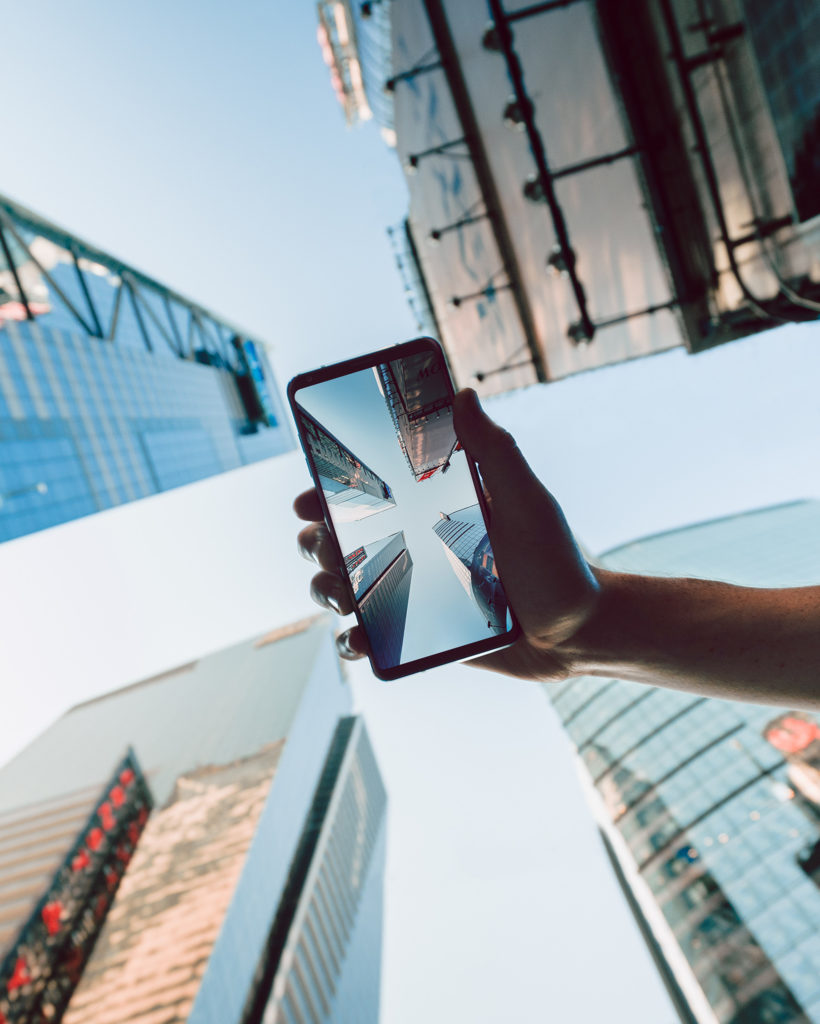 These campaigns showcase the LGV30+'s multimedia strengths, a combination of its Cine Video and Hi-Fi Quad DAC that completes the LG V30+ experience, by placing these tools into the palm of the user's hand in a 6.0″ QHD+ display form-factor.
A Crystal Clear Mobile Experience with Superior Features
Users can expect high-quality videos thanks to the finishing touches from Cine Effect, which applies filters and colorization that are unique to different movie genres. The industry-first Point Zoom feature also allows users to smoothly zoom in on any area within the frame during filming.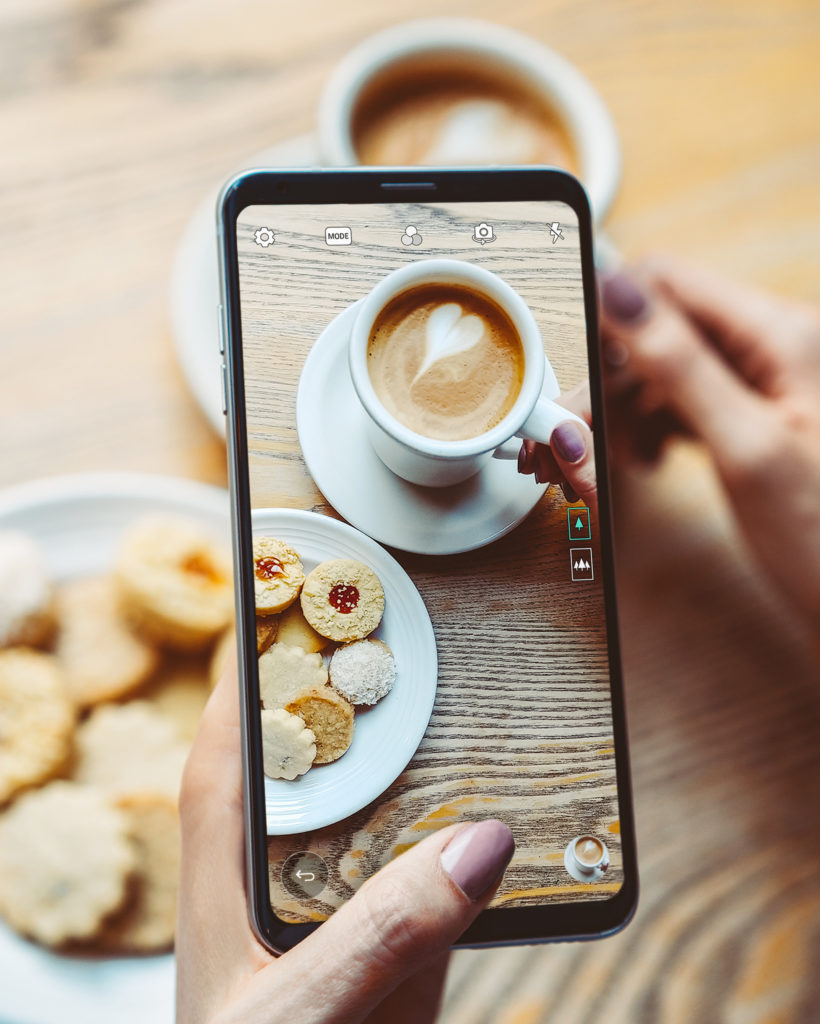 The primary camera on the rear of the V30+ is an F1.6 aperture Crystal Clear Lens that lets in more light, delivering brighter, more dynamic shots with highly accurate colors and clear images. The second rear camera on the V30+ is an upgraded 13MP wide-angle lens with two-thirds less edge-distortion than in the V20.
The widely-lauded Hi-Fi Quad DAC is even better on the LG V30+, thanks to brand-new digital filters and sound presets. Being the first global smartphone to support Master Quality Authenticated (MQA) technology that enables the streaming of high-resolution audio, the new digital filter modifies the pre- and post-ringing of the impulse response. The pre-programmed presets let users quickly find the sound experience that suits them best, be it enhanced or detailed, and live or bass.
An extra touch of convenience is delivered through its Qi wireless charging Extended Power Profile (EPP). It enables safe, wireless fast charging capability while remaining compatible with existing Wireless Power Consortium (WPC), Qi 5W, baseline transmitters that are commonly used today.
Key Specifications:
Chipset: Qualcomm ® Snapdragon™ 835 Mobile Platform
Display: 6.0-inch 18:9 QuadHD+ OLED FullVision Display (2880 x 1440 / 538ppi)
Memory: 4GB LPDDR4x RAM / 128GB UFS 2.0 ROM / MicroSD (up to 2TB)
Camera:

Rear Dual: 16MP Standard Angle (F1.6 / 71°) / 13MP Wide Angle (F1.9 / 120°)
Front: 5MP Wide Angle (F2.2 / 90°)

Battery: 3,300mAh
Operating System: Android 7.1.2 Nougat
Size: 151.7 x 75.4 x 7.3mm
Weight: 158g
Network: LTE-A 4 Band CA
Connectivity: Wi-Fi 802.11 a, b, g, n, ac / Bluetooth 5.0 BLE / NFC / USB Type-C 2.0 (3.1 compatible)
Colors: Aurora Black / Cloud Silver / Moroccan Blue / Lavender Violet
Others: IP68 Water and Dust Resistant / MIL-STD 810G Compliant / Crystal Clear Lens / 32-bit Hi-Fi Quad DAC / HDR10 / Daydream / Google Assistant / UX 6.0+ / Voice Recognition / Face Recognition / Fingerprint Sensor / Qualcomm ® Quick Charge™ 3.0 Technology / Wireless Charging
For more information on the LG V30+, please visit
http://www.lg.com/sg/mobile-phones/lg-LGH930DS-aurorablack
http://www.lg.com/sg/mobile-phones/lg-LGH930DS-lavender-violet
http://www.lg.com/sg/mobile-phones/lg-LGH930DS-moroccan-blue
http://www.lg.com/sg/mobile-phones/lg-LGH930DS-silver
[1] While stocks last
* Information and pictures courtesy of LG Electronics Singapore and Brand Cellar *