The Ultimate Ears UE ROLL was recently introduced in an earlier post on my site here. During a recently Logitech Singapore event, I had a short hands on with it on the capabilities of the UE ROLL and decided to take it for a short testing and do a review of the UE ROLL.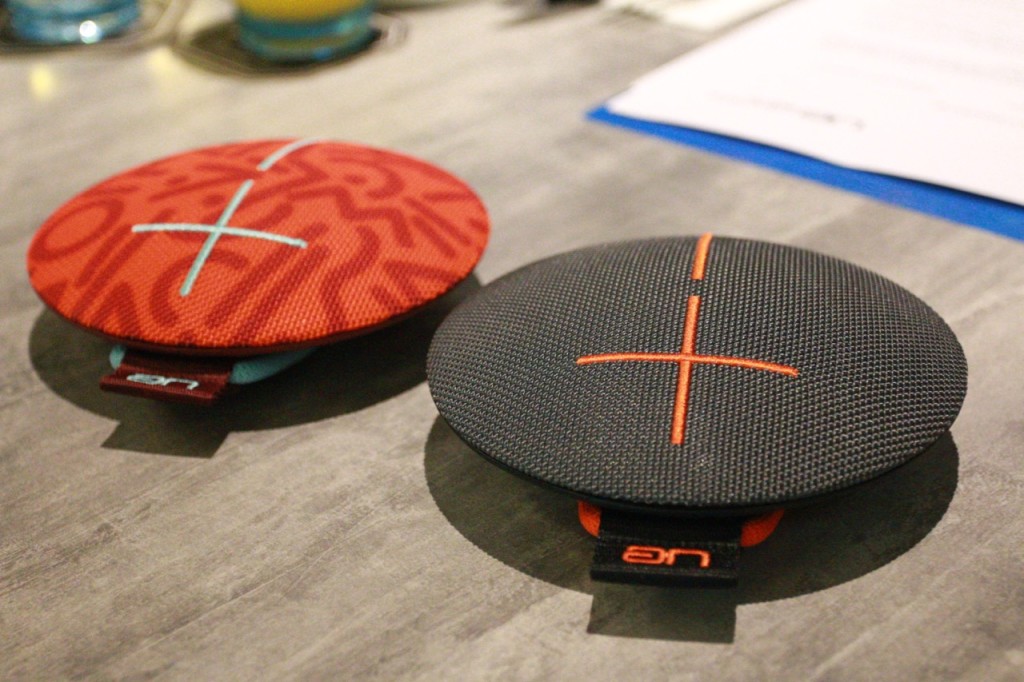 During the event, I had a first hand look at how the UE ROLL reacted when it was placed inside a water tank filled with water. While I can't hear the music when it was submerged, we can see the vibrations coming out from the UE ROLL because the music was still playing! Yes, it's amazing and the UE ROLL is a portable and versatile portable speaker for your outdoor activities, you can bring it swimming or to the great outdoors!
When I tested the UE ROLL at home, it provided me with a nice set of music speakers for my home usage. Here are my thoughts and views of the UE ROLL
Pros
Bright, colourful and vibrant
Lightweight and easy to carry around in your bag
An elastic cord for you to hook up the UE ROLL to your bag or yourself and carry the UE ROLL around
Pretty nice bass sound
Sturdy and well built
Pair it with another UE ROLL and it becomes a good two speakers system
Ideal for use in your home and outdoors, parties and events.
Dedicated smartphone app to connect/pair up/control a (single/duo) UE ROLL
Cons
The shape and design of UE ROLL is interesting yet odd, some may like this unique shape and design, some may not like it.
If you are looking for a trendy and colourful portable wireless music speaker that is not too heavy, I would like to recommend the UE ROLL to you and take a look!
* I would like to thank Logitech Singapore and SPRG for the opportunity to review the UE ROLL *