Singtel first to offer 5G of more than 1Gbps on 3.5GHz
5G technology and standards are starting to enter into our Singapore market and Singtel is the first to offer 5G of more than 1Gbps on 3.5GHz. Singtel recently announced its 5G non-standalone (NSA) network and they are going to introduce a three-month trial for its consumer and enterprise customers. Singtel is a forerunner of 5G networks and its implementation in Singapore, Singtel's 5G NSA network is capable of delivering 5G speeds of more than 1Gbps by harnessing 3.5GHz frequency from Singtel's newly expanded spectrum holdings  as well as existing 2100MHz spectrum while employing advanced technologies such as dual connectivity.
In this three-month trial, Singtel will give their customers an early taste of the ultra-fast mobile speeds and benefits associated with 5G, accessing content-rich services such as movies or games on their mobile devices during the deployment of 3.5GHz, a prime frequency for 5G. For a start, Singtel 5G will cover areas such as Harbourfront, Bugis and Dhoby Ghaut.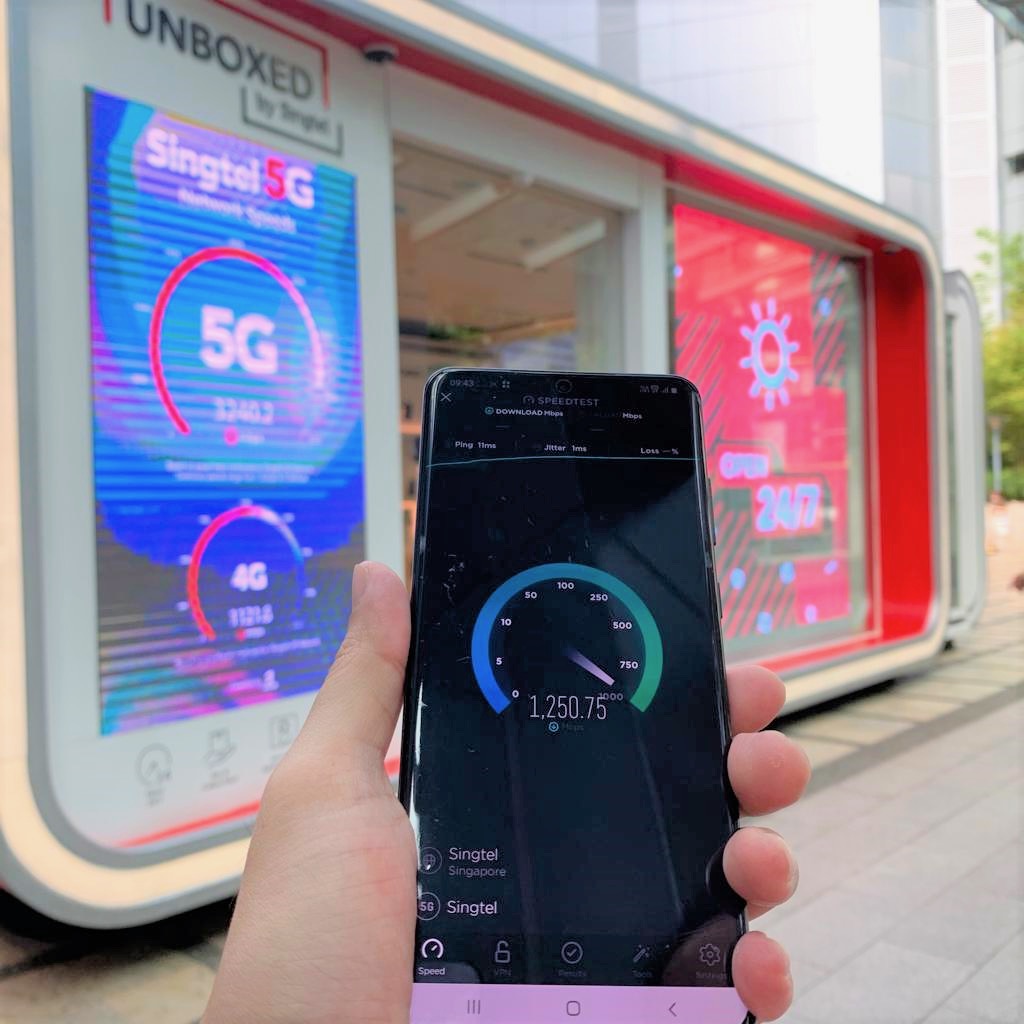 Mr Yuen Kuan Moon, CEO, Consumer Singapore, Singtel, said, "We are excited to introduce our customers to a high-quality 5G experience that will enrich their digital lifestyles. With COVID-19 driving everyone online and dramatically increasing our reliance on digital services to work, learn and play, 5G is set to be a huge enabler in our lives in this new normal. We can tap on its potential in combination with applications such as augmented and virtual reality to deliver dynamic and immersive experiences offering the next best substitute to physical interactions, and also deepen our engagement with customers."
The three-month trial will extend free 5G connectivity and an additional 10GB of local data to 20,000 early adopters. This includes 10,000 existing Singtel Combo and XO customers with compatible 5G handsets who will be progressively provisioned with seamless 5G connectivity. The next 10,000 eligible customers who buy a 5G phone will also get to trial Singtel 5G for free. Beyond the first 20,000 customers, others keen on 5G can also enjoy the trial for S$10 per month (1).
Compatible 5G handsets on Singtel 5G include Huawei P40 Pro, Huawei P40 Pro+, Samsung S20 Ultra 5G and VIVO X50 Pro. The list of handsets will be expanded as more 5G devices are made available in Singapore.
Additionally, everyone in Singapore can also experience first-hand, how 5G can transform everyday events into immersive experiences at the 5G Now@UNBOXED by Singtel showcase. With 5G applications for everyone in the family, the showcase features next-generation robot ambassadors, augmented reality books, 360 o live entertainment delivered via virtual reality, seamless cloud gaming and more.
The showcase will be located at Singtel Comcentre from 1 September and will move to popular venues across the island in the coming year, bringing the Singtel 5G experience to a wider audience. Customers can also choose to experience the showcase from the comfort of their home via a virtual tour on singtel.com/5G.
* Information and picture courtesy of Singtel *
Notes:
(1) Usual Price: S$15 per month