LG gram 17.0" Ultra-Lightweight Laptop Review
The LG gram 2019 lineup was announced in May 2019, there were different models for consumers to choose from, they are the 13.3-inch, 14-inch, 15.6-inch and 17-inch laptops. There was a particular LG gram laptop that caught my attention, their 17-inch LG gram, looks big in size yet it's lightweight and it's the lightest 17-inch laptop of its class. Most recently, there was an opportunity to do the LG gram 17.0" ultra-lightweight laptop review, I decided to have it on board to do a laptop review.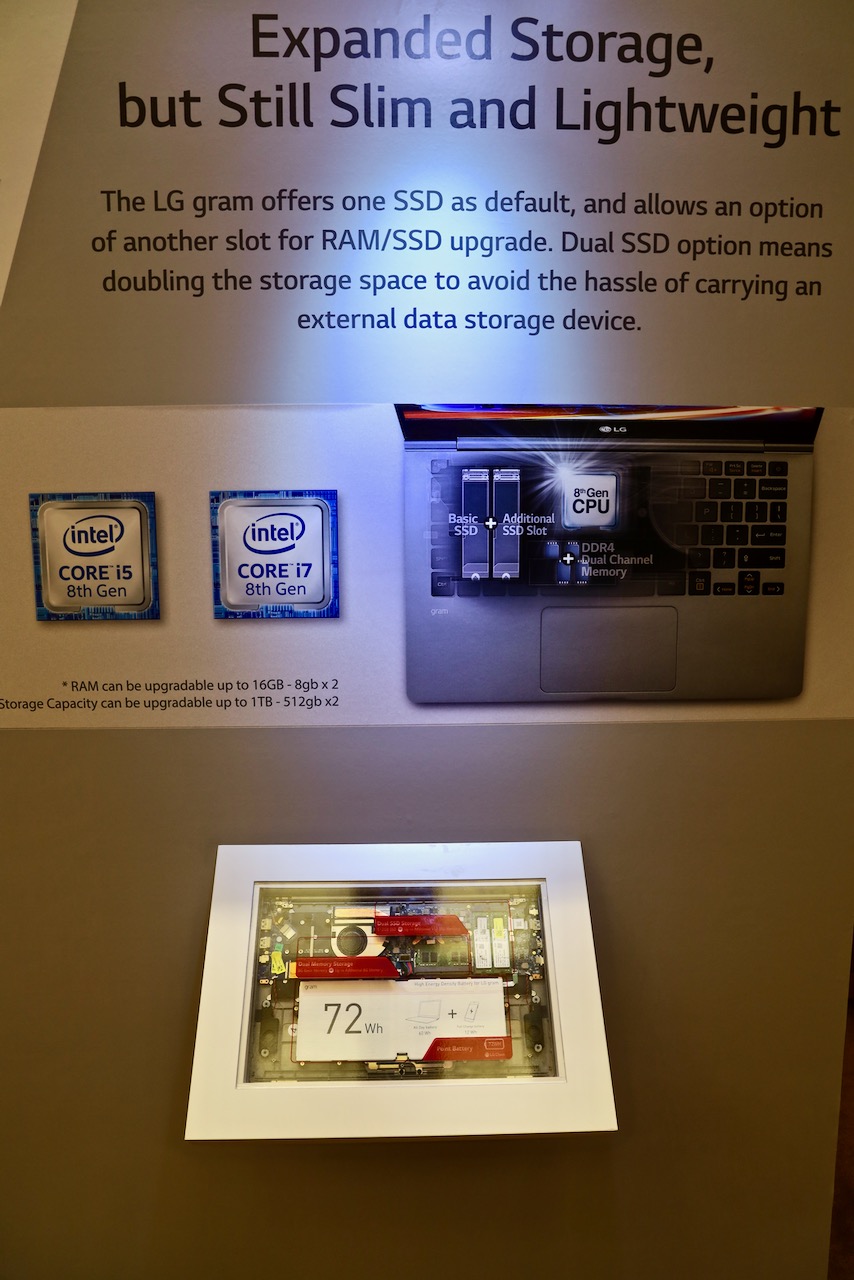 Having saw and touched the LG gram 2019 lineup laptops at the LG HE & IT 2019 media event, the LG gram laptops had been pretty impressive, compact, lightweight and sturdy. While most computer brands would be going for the 13.3-inch, 14-inch and 15.6-inch class of laptops, we don't see many 17-inch laptops available in the market.
Let me share with you my views and findings from my LG gram 17-inch review
Aesthetics
On the keyboard – there is a number pad on the right side, comes in handy
Fingerprint reader for secure login
The feel of a wide keyboard took a bit of time to adapt
Backlit keyboard is good and useful for using the LG gram 17-inch in dark conditions
Big yet compact in size, lightweight and sturdy
Sound
Good sound quality from a relatively compact body
DTS Headphone: X surround sound effect
Bass Boost, Volume Levelling , Surround Sound, 3D FX, Equaliser, Advanced Levels
LG Software
LG Software – LG Control Centre and LG Update Centre
LG troubleshooting
LG Reader mode
LG Easy Guide
Screen
Wide 17-inch screen, really nice and comfortable, from doing work, editing photographs and videos, to watching movies
Intel UHD Graphics Control Panel – display adjustment
For photographers
A laptop that would gain lots of attention from photographers! As a photographer myself, a lightweight, powerful and portable 17-inch laptop (big 17-inch screen inside a 15.6inch laptop body is a bonus) is very attractive for doing work on the laptop while on the move or doing photo shoots/work outdoors.
For creatives/filmmakers
Just like photographers, I reckon creatives and filmmakers would also be attracted by the LG gram 17-inch laptop. With a wide 17-inch powered by DTS Headphone: X sound system, those into video/film production as well as musicians/DJs would attract them too!
For work/leisure
I reckon people won't mind having a big size LG gram 17-inch laptop since it is lightweight, powerful and sturdy for both office work and leisure, provided they don't mind having carrying a big sized laptop inside their bag!
Thoughts and views
LG gram 17.0-inch laptop is a 17-inch screen laptop packed inside a 15.6-inch laptop body. It looks big in size, it also looks heavy, tough looking protected with tough magnesium alloy (nano carbon with magnesium) that passed the demanding MIL-STD-810G military standard of durability and reliability checks, yet it is ultra-lightweight at only 1.34kg and aesthetically not too bad looking too!
What are some of the key features of the LG gram 17-inch laptop that caught my attention?
Enhanced battery life thanks to their high-performance battery by LG Chem
Dual SSD slots, giving users an option for RAM/SSD upgrade
A 17-inch laptop inside a 15.6-inch laptop body
Lightweight and sturdy for a 17-inch laptop
In the laptop world, many brands are "fighting" it out in the 13-inch to 15-inch space, since this particular segment is the most popular and well liked laptop sizes for leisure and work. The 17inch laptop space has been underserved as this segment is perceived to be big, heavy and bulky for everyday usage.
In my personal humble opinion, the LG gram 17-inch laptop sets to change that perception and they would probably bring back the popularity of the 17-inch laptop.
For more information on the LG gram 17 inch ultra-lightweight laptop and where to buy, visit LG Singapore website!
I would like to thank LG Singapore and Brand Cellar for the opportunity to review the LG gram 17 inch laptop.