The Jabra Elite 85h was recently launched in June 2019, at the media event in Singapore, I had the opportunity to get a short hands on and try out the Jabra Elite 85h headphones during the event. An opportunity arise thereafter and I was able to get the Jabra Elite 85h review unit for a test and review.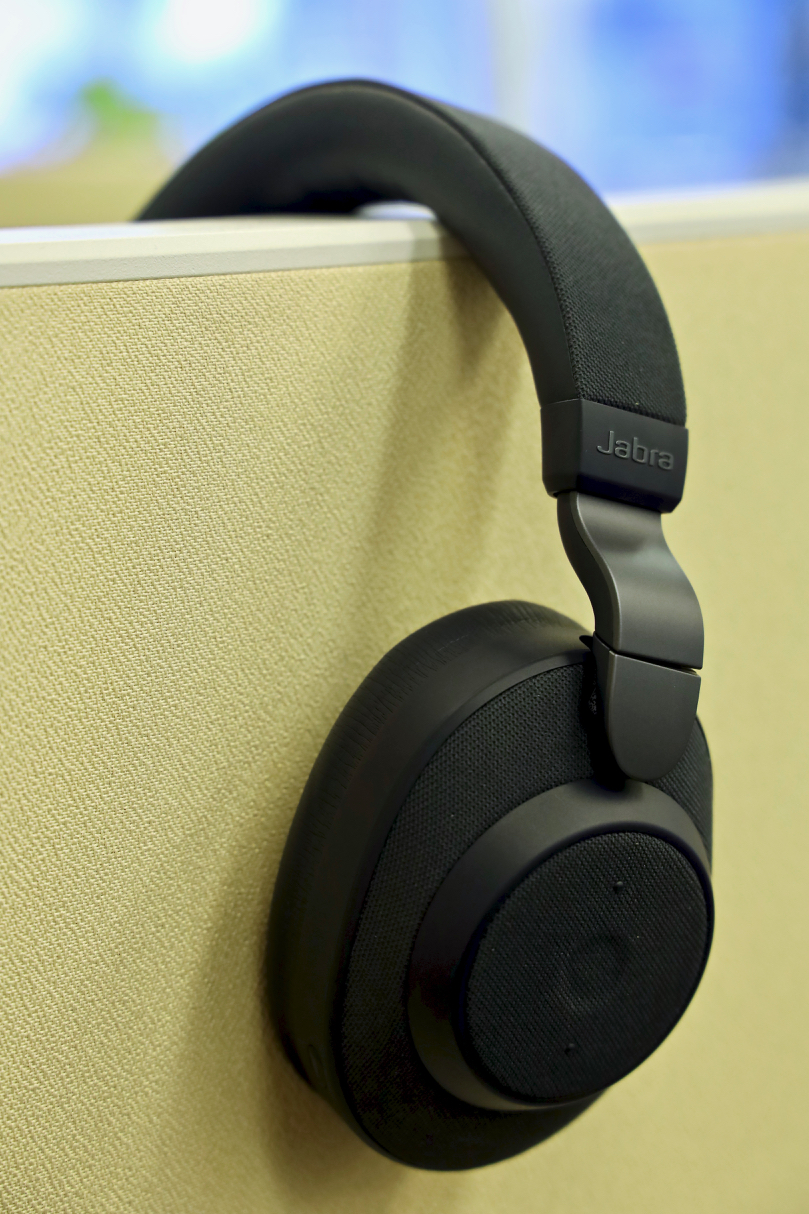 Jabra Elite 85h audio is pretty good, it's also aesthetically nice, comfortable, not too heavy for me and packed with advanced technological features powered by artificial intelligence (AI), allowing personalisation through their Audio Mode Music Equaliser. Their Anti-Noise Cancellation (ANC) is an excellent and strong feature that would attract audiophiles and audio lovers.
With the technological features packed inside the Jabra Elite 85h headphones, from calling, to voice assistants, AI, SmartSound, you can enjoy a personalised technologically advanced headphones, at the comfort of your home or in your office.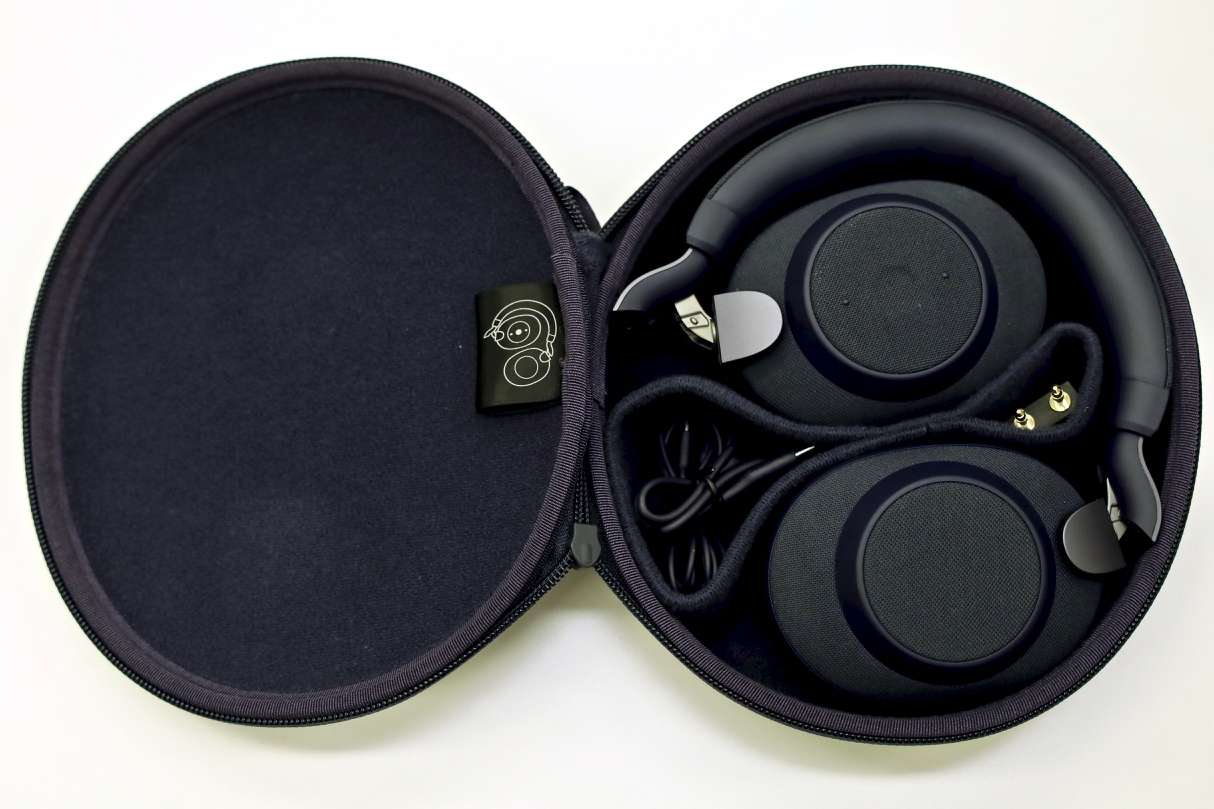 Let me share with you readers below, my views, opinions and thoughts about the Jabra Elite 85h from the review of this headphone,
Sound
Bass
A good and solid bass, not overwhelming and overpowering to my ears.
Mid-range
Clear, detailed and natural, without being too overwhelming bright or underwhelming dull.
Treble
A bit lacking in this segment, I would need to push the volume button up to get the loudness/highs.
Music presets
Default
Speech
Bass boost
Treble boost
Smooth
Energize
You can also create your own customised and preferred music preset.
Overall Sound experience
It's pretty good overall, with ANC switched on during public transport commute and in public. ANC is excellent, cancelling all the external noise out. Do take note, be safe, watch out for your surroundings when ANC is switched on. Therefore, switching to HearThrough mode is more ideal and you won't lose out too much to ANC mode. They are just as clear and precise.
While the treble/high is a bit lacking, this segment can be improved through pushing up the volume or customising your own music preset to adjust the treble to your preferred listening style and taste.
Personal views
In my personal humble opinion, the Jabra Elite 85h is pretty suitable for classical orchestra music, acoustic, pop music, while for rock and heavy metal, slightly lacking behind.
Technology
Jabra app
Their Jabra app is easy to use, setting up and pairing your Jabra Elite 85h headphones. Once paired and connected, this is the app to control, manage and customise settings to your liking and preferences.
AI
SmartSound
SmartSound analyses your sound environment and automatically applies your personalised settings, giving you the sound you need when you need them.
Jabra Sound+ Moments
Commute – Daily commuting, on the bus, on the MRT train or an airplane
In Public – Walking on a busy street, you would also want to be safe and aware of your surroundings, allowing you to hear your surroundings, SmartSound is able to automatically enable HearThrough technology.
In Private – In your own room or in a quiet environment, SmartSound can automatically switch off ANC and HearThrough to save battery.
On ear detection
A sensor in each ear-cup is able to detect the presence of your ear when you remove them from your ears. They will pause your music or mute your phone call, to save battery life. When you put it back on, they will also recognise it, automatically resume playing your music, or answer or unmute your call.
Voice assistant
Siri
Amazon Alexa
Google Assistant
Anti-Noise Cancellation
Call experience Settings
Auto-answer calls
Voice control for calls
Auto-mute current call
Mute reminder tone
Sidetone
How many microphones does Jabra Elite 85 have?
8 microphones in total
2 microphones are dual-purpose – for both call quality and ANC
6 microphones for enhancing call quality (2 of the 6 are also used for digital ANC)
4 microphones used by the powerful digital ANC
Aesthetics, Comfort and Weight
Easy to fold and keep
Nice headphones case
Soft and smooth materials for the ear-cup, you don't feel as hot when putting it on and listening to music
I find the weight alright for me, still comfortable to hang it around my neck and shoulders while on the move
Battery life
Excellent and amazing, even with ANC switched on, a lasting battery life.
Personally, I am not a big fan of headphones, due to the heat and humidity in Singapore, it can get uncomfortable on my ears whenever I have headphones on when I am outside on the move. However, the Jabra Elite 85h changed my perception in this area, this headphone is comfortable with its extra-padded ear cushions and pre-tensioned headband, reducing the fatigue for listening with headphones for the entire day.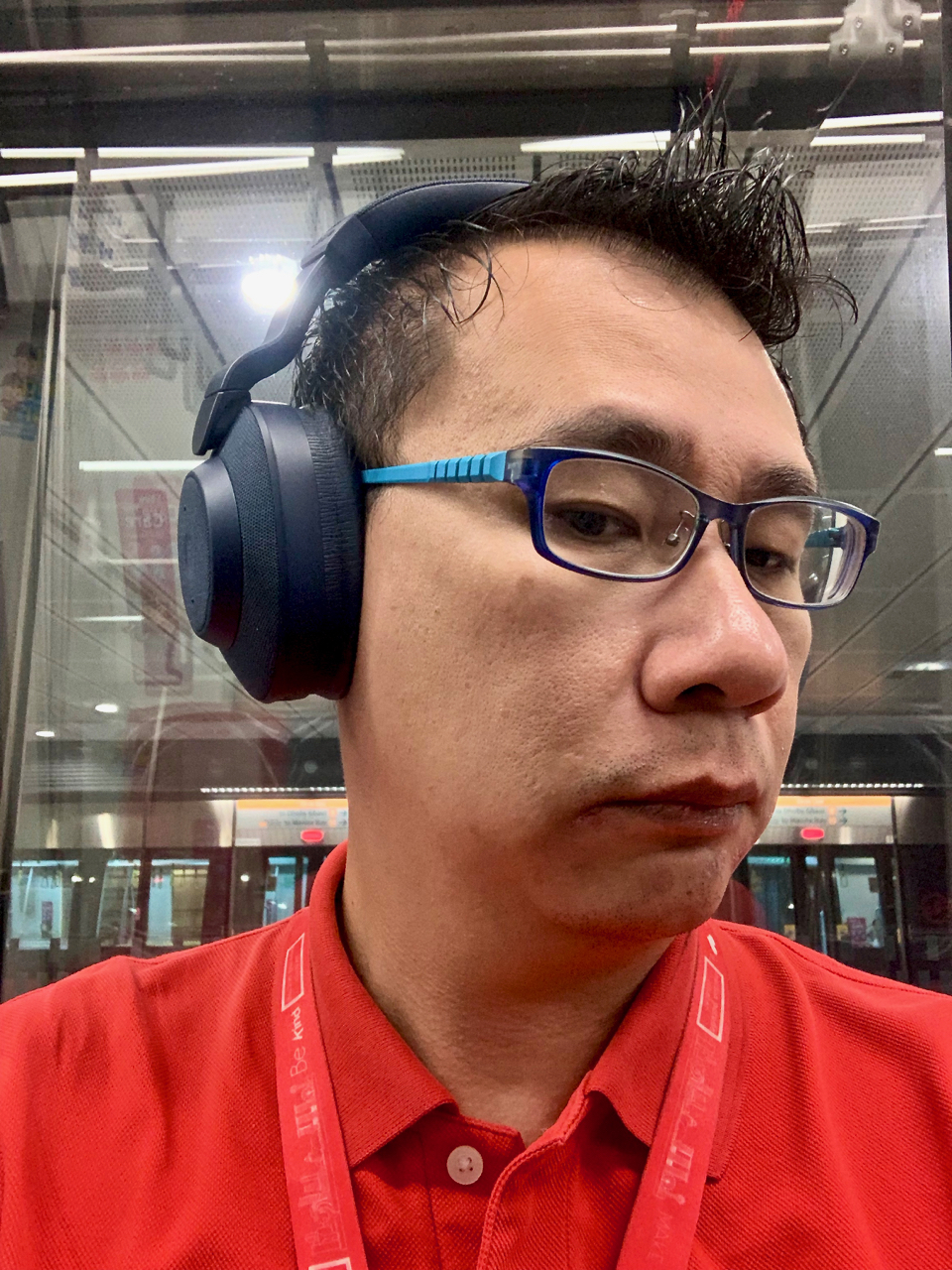 At a retail recommended price of SGD$428, it's a pretty good audio and technologically advanced AI headphones powered by SmartSound technology, Smart Active Anti-Noise Cancellation and an excellent battery life, quite value for money in my personal opinion, for those who prefers a pretty good sound quality and technologically advanced features packed headphones.
I would like to thank Jabra (Singapore) and Gloo PR for the opportunity to review the Jabra Elite 85h headphones.