Cybersecurity in today's highly and fast paced connected world of internet and social media, is of even more utmost importance and significance, not just in your professional/working sector, it's also just as important on a personal/home basis too. In one of my recent article posts, I published an article introducing Trend Micro Home Network Security. This small black box security device is a useful, important and essential home cybersecurity device. I was recently seeded with this home network security device and this is my Trend Micro Home Network Security Review.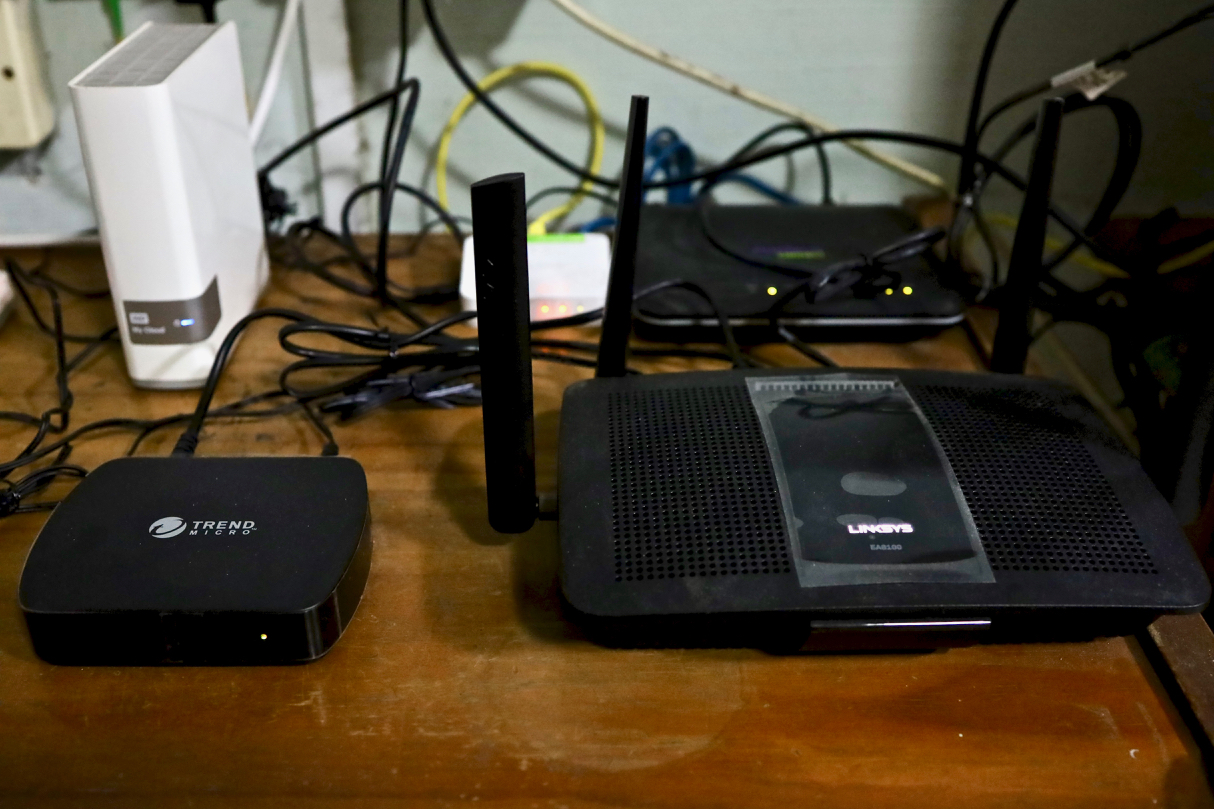 Is home cybersecurity important?
Some people might have these thoughts going through their mind, 
"Why do I need home cybersecurity protection?"
"It (cybersecurity breach/being hacked) won't happen to me at my home."
"Why would anybody want to hack into my home/family members?"
"Is cybersecurity really that important? I thought only business/work environment need it and not for our home?"
Yes, cybersecurity today is even more crucial and important, not just in your work environment, at your home/personal level too. With the number of smart technological devices we have today, from your computers, laptops, tablets to smartphones, IoT devices, smart homes, every one of us plays a part in cybersecurity, from businesses/institutions down to the ground level/personal level.
Let me recap some key information from my earlier article,
Today, one in five (20%) Singaporean homes is equipped with smart, connected devices – a number that is predicted to grow to one in three (32%) by 2023 (1). Most of these devices in smart homes are not protected from network attacks, web threats, and other risks, and provide new avenues for cybercriminals to attack consumers. In 2018 alone, 879 million cyberattacks were conducted through home network routers globally. Singapore ranked 8th most likely to be affected by cyberattacks out of 226 countries (2).
(1) Statista, April 2019 https://www.statista.com/outlook/279/124/smart-home/singapore
(2) Trend Micro Smart Home Network Report 2018
Source: Trend Micro Singapore press release
This is where the Trend Micro Home Network Security enters into the picture, they can play an important and crucial cybersecurity role to protect your home.
Trend Micro Home Network Security Review
Setting up and installation
Some of you might be worried that having a home cybersecurity device is cumbersome, difficult to setup and install. With this Trend Micro Home Network Security device, you really don't have to worry at all! They have very clear and simple instructions with pictures inside their quick start guide, to guide you through the setup of the device to your home wi-fi router.
Connecting your Trend Micro Home Network Security
After setting up the device, the next step is to download Trend HomeNetwork Security App onto your smartphone and activate protection. Follow the instructions on the app, they will pair and connect automatically to your station. Next step is to create your Trend Micro account and your setup is complete.
The troublesome part for most of you would be connecting your smart technological devices to be protected under the Trend Micro Home Network Security especially if you have quite a number of technological/IoT/Smart devices at your home. For my home at this current juncture in time, we have 10 devices protected under Trend Micro Home Network.
What else can the Trend Micro Home Network Security do beside protecting my devices?
For families with children, the parental control features would be very useful to you parents.
Specify how children use the internet and prevent specific categories of websites from being accessed
Limit internet access to only certain periods of the day
Manage and create profiles for children, making it easier to set the appropriate controls for all their devices
Monitor or block what your kids are doing online
My experiences with Trend Micro Home Network Security
This home cybersecurity device is easy to use and setup, protecting my technological/IoT/smart devices at home. From the screen capture of Trend HomeNetwork Security app dashboard, we are never and will never be free from network attacks, web threats.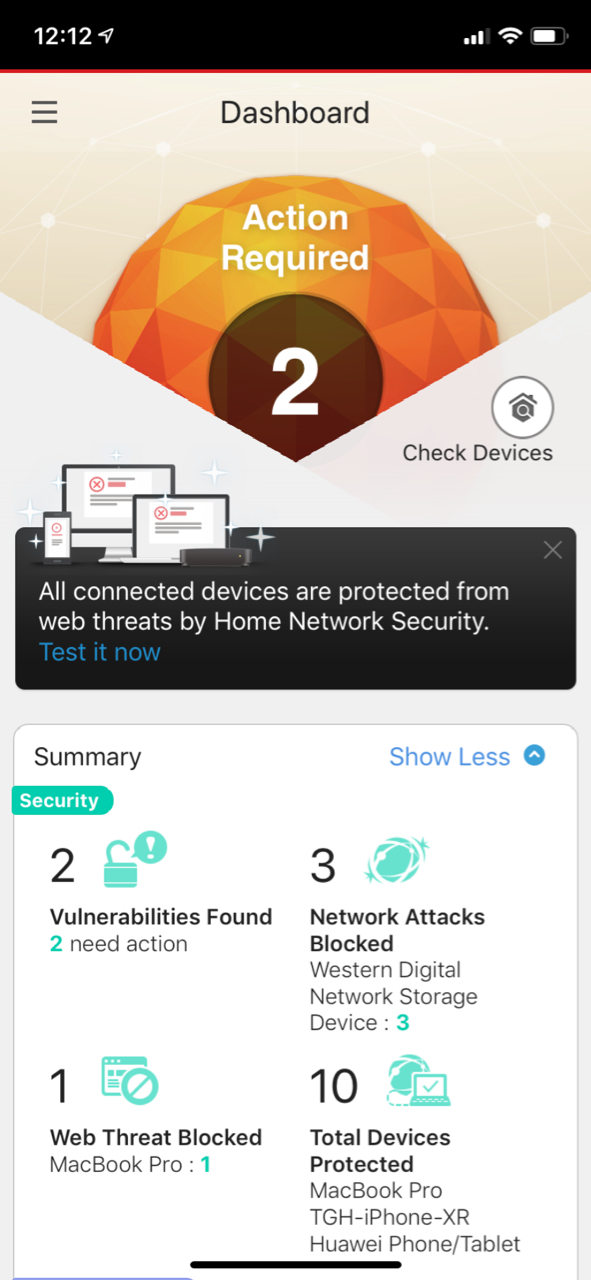 Our technological gadgets, smart/IoT devices, have their vulnerabilities that need action to be taken. Therefore, I would need to visit the respective gadgets/devices websites to find the necessary solution/action to be applied.
Overall, the Trend Micro Home Network Security station does give me and my family the ease of mind for my home cybersecurity and protection.
A real life situation on home cybersecurity breach
This is a true story that happened to my home, a few years back, we were the target of a home cybersecurity breach. My home network suffered a network intrusion, the hacker used our network to hack into another person online e-commerce account. We were subjected to investigations and eventually cleared, it was a life experience that I will never ever want to go through it again.
Hackers can attack your home network, not just to hack into your home, they can also use it to launch attacks/hacks into other people/homes/networks. Having a home network security such as the Trend Micro Home Network Security protects you and your family members from cybersecurity breach and all the potential losses/troubles/hassles that might come from being breached.
Thoughts and views
With the amount of money we spent on our technological, IoT gadgets and devices, it can go up to a mid four figure sum to five figure sum (that's not even including your mobile data, home fibre broadband bills). The Trend Micro Home Network Security price of S$299 RRP is a small fraction (as compared to your total technological/IoT/smart devices spending) to invest in to protect your home cybersecurity and smart devices.
I highly recommend that you consider investing in the Trend Micro Home Network Security for your home network cybersecurity protection, for your family, your personal technology devices, smart and IoT devices, giving yourself a peace of mind while using your techie devices to enjoy your internet, social media networking and online content from the comforts of your home.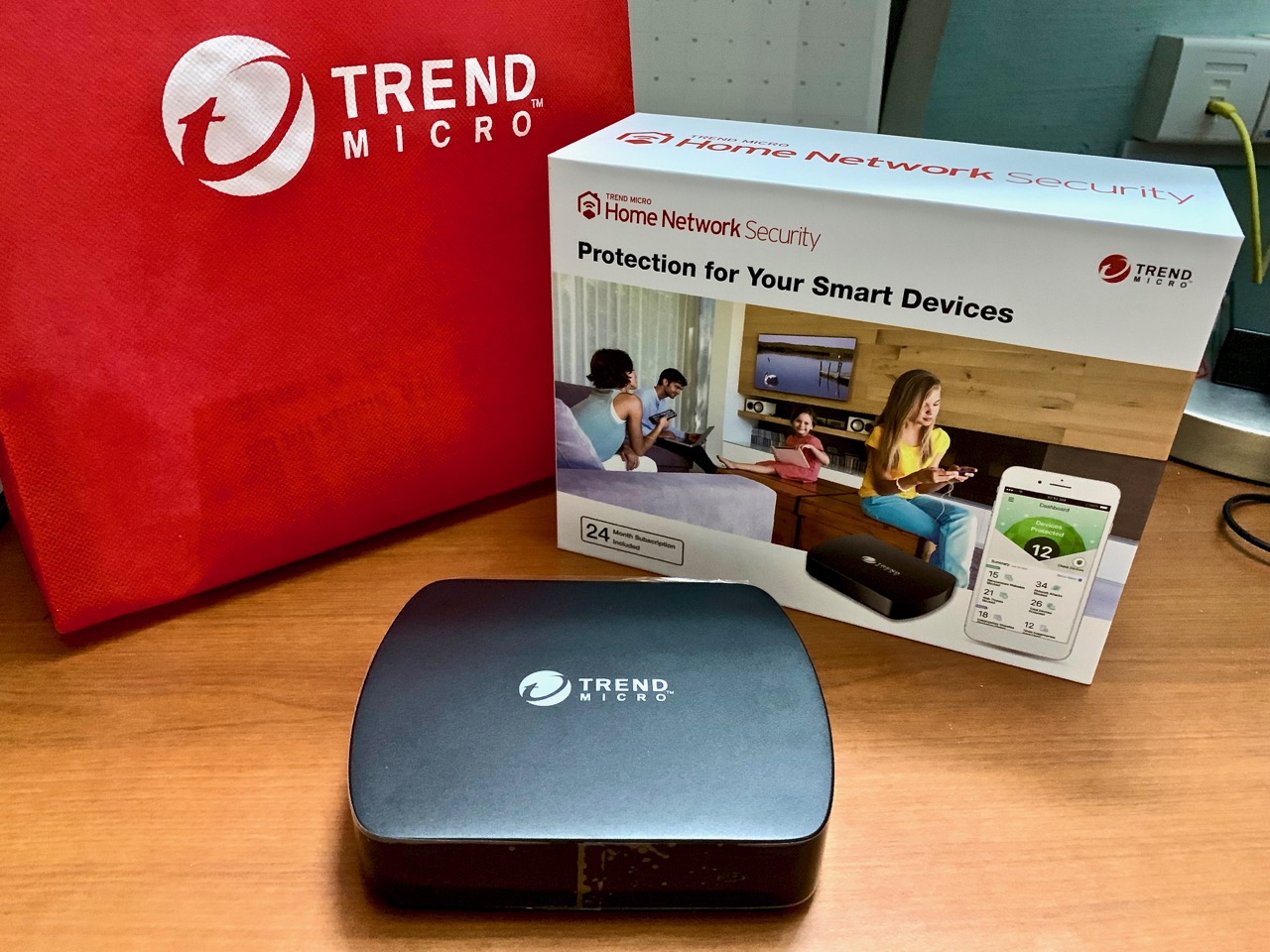 As I mentioned earlier, cybersecurity is not just on a business/work level, it's just as important and crucial on a personal/home level. I have my fair share of real life cybersecurity breaches a.k.a being hacked. On the topic of cybersecurity, I would be sharing more insights into the topic of cybersecurity, stay tuned and I would also update in this article too when they are published!
In my opening paragraph, I mentioned that I was seeded with the Trend Micro Home Network Security. Although I was seeded with this home cybersecurity device, this review, the views and opinions are all on my own and the home cybersecurity breach is a true real life situation that happened to my home.
I would like to thank Trend Micro Singapore and Archtype for seeding me with the Trend Micro Home Network Security.