LG introduced upgraded PuriCare™ Wearable Air Purifier in Singapore
LG Electronics (LG) introduced the upgraded LG PuriCare™ Wearable Air Purifier in Singapore. The new and improved LG PuriCare™ Wearable Air Purifier is upgraded from the innovative, wearable device LG first launched last year. The latest model offers an enhanced all-round performance along with a convenient voice amplification feature and a more comfortable, lightweight design. The LG PuriCare™ Wearable Air Purifier will launch from mid-August.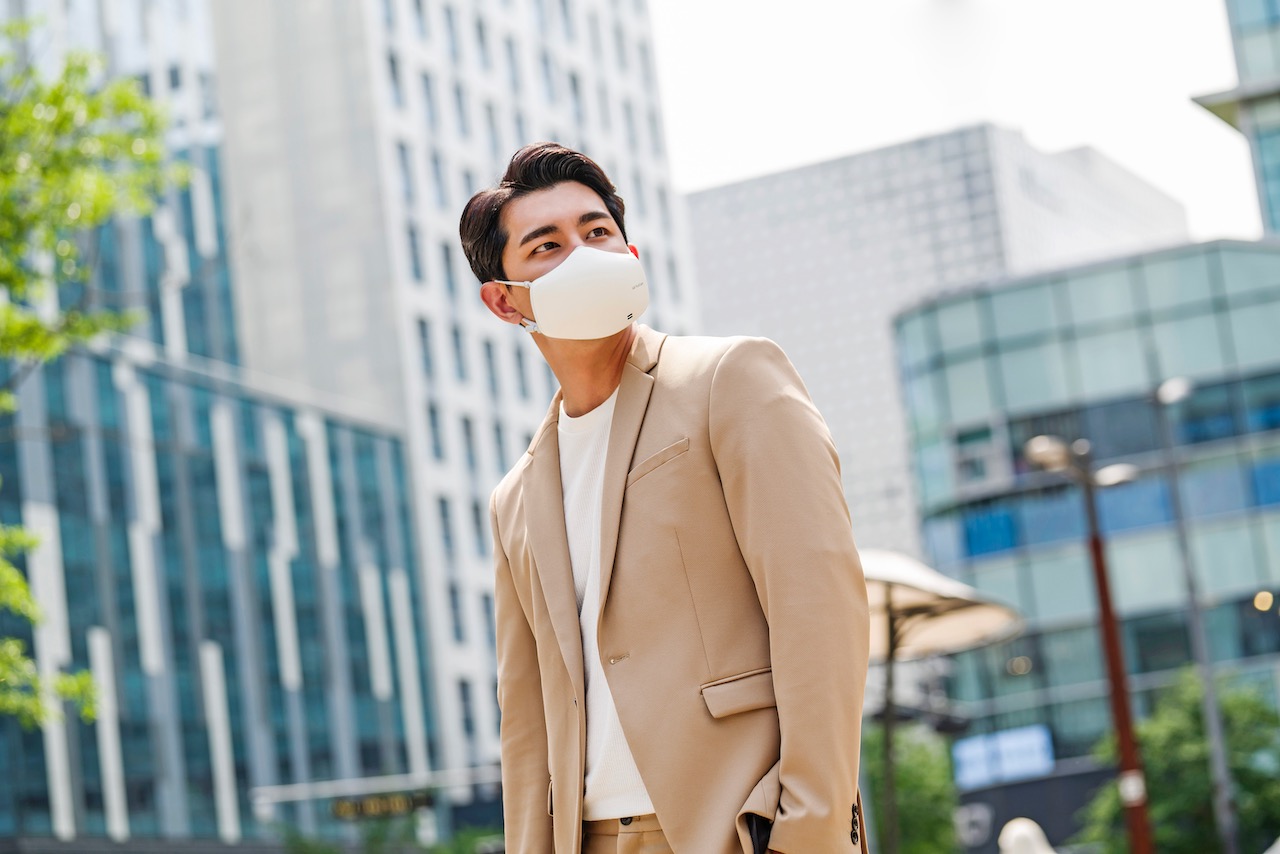 Breathe Easy with HEPA Filters and Intelligent Fan System
The upgraded LG PuriCare™ Wearable Air Purifier is equipped with a fully automatic fan airflow control system that increases breathing comfort (1). It also incorporates two H13 HEPA filters, the same as those found in premium air purifiers for the home, to ensure the air the user breathes is as clean as healthy as possible (2). Driven by an ultra-small and lightweight motor, the device's DUAL fans combine with LG's airflow control technology – which detects the user's breathing pattern and adjusts airflow accordingly – to help the wearer breathe easier and more naturally (1). This advanced system also prevents a common problem for those wearing glasses and mask at the same time, keeping their lenses from fogging up when exhaling.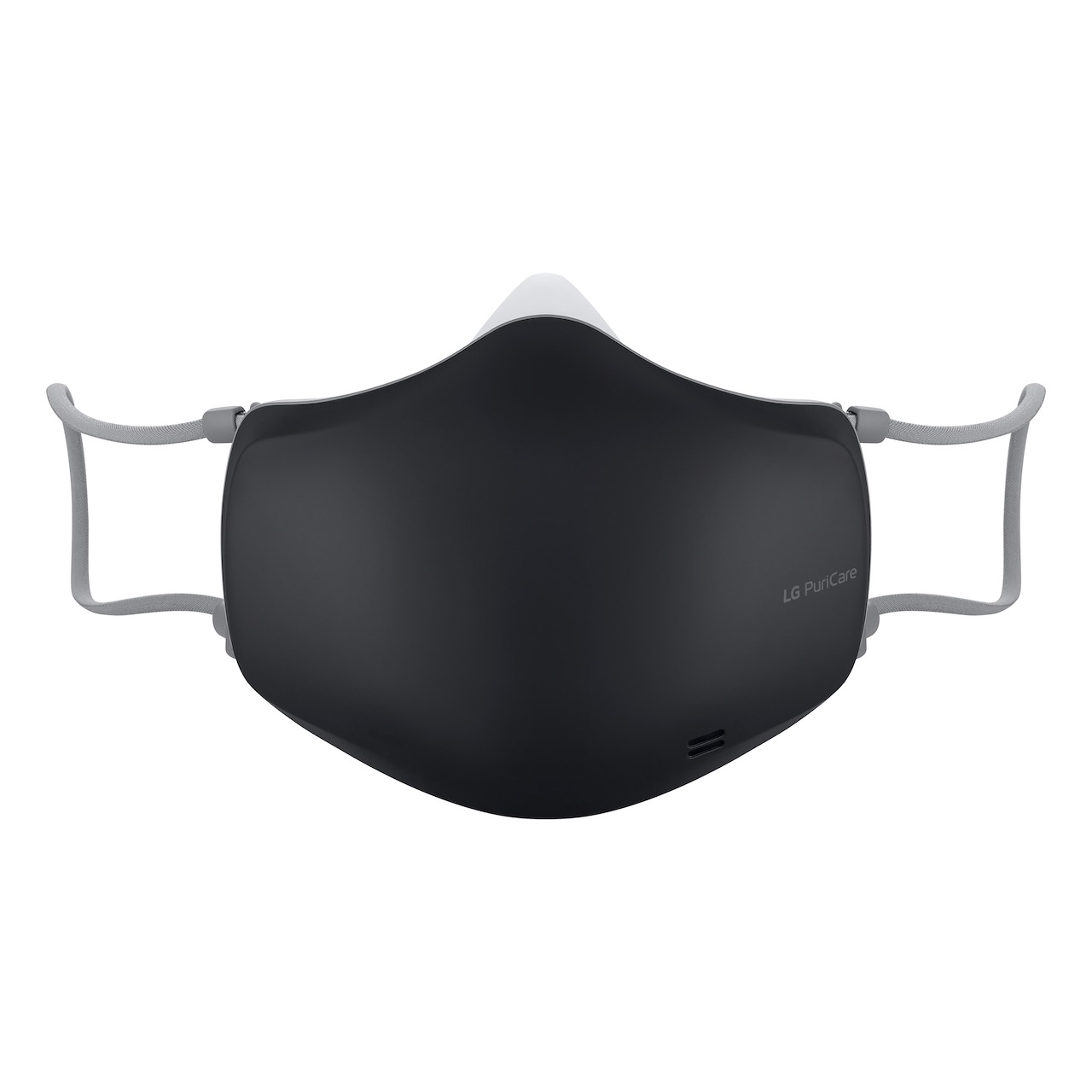 Voice Amplification with Greater Clarity through VoiceON technology
LG introduced its VoiceON technology for users wearing the LG PuriCare™ Wearable, making it easier for them to communicate with others. It employs a microphone and built-in speaker, VoiceON automatically recognises when the user is talking, projecting their voice with clarity so they can be heard and understood effortlessly (3).
New Design and Sizes with Longer Battery Life
The new and upgraded LG PuriCare™ Wearable sports a fresh and new design, providing a subtle yet stylish look. It comes in two chic colours, creamy white and ocean black. In addition to two chic colours, they will be offered in medium and large sizes to offer a better fit for more users. Its seamless, ergonomic design minimises air leakage around the nose and chin, sealing gently but firmly to the wearer's face.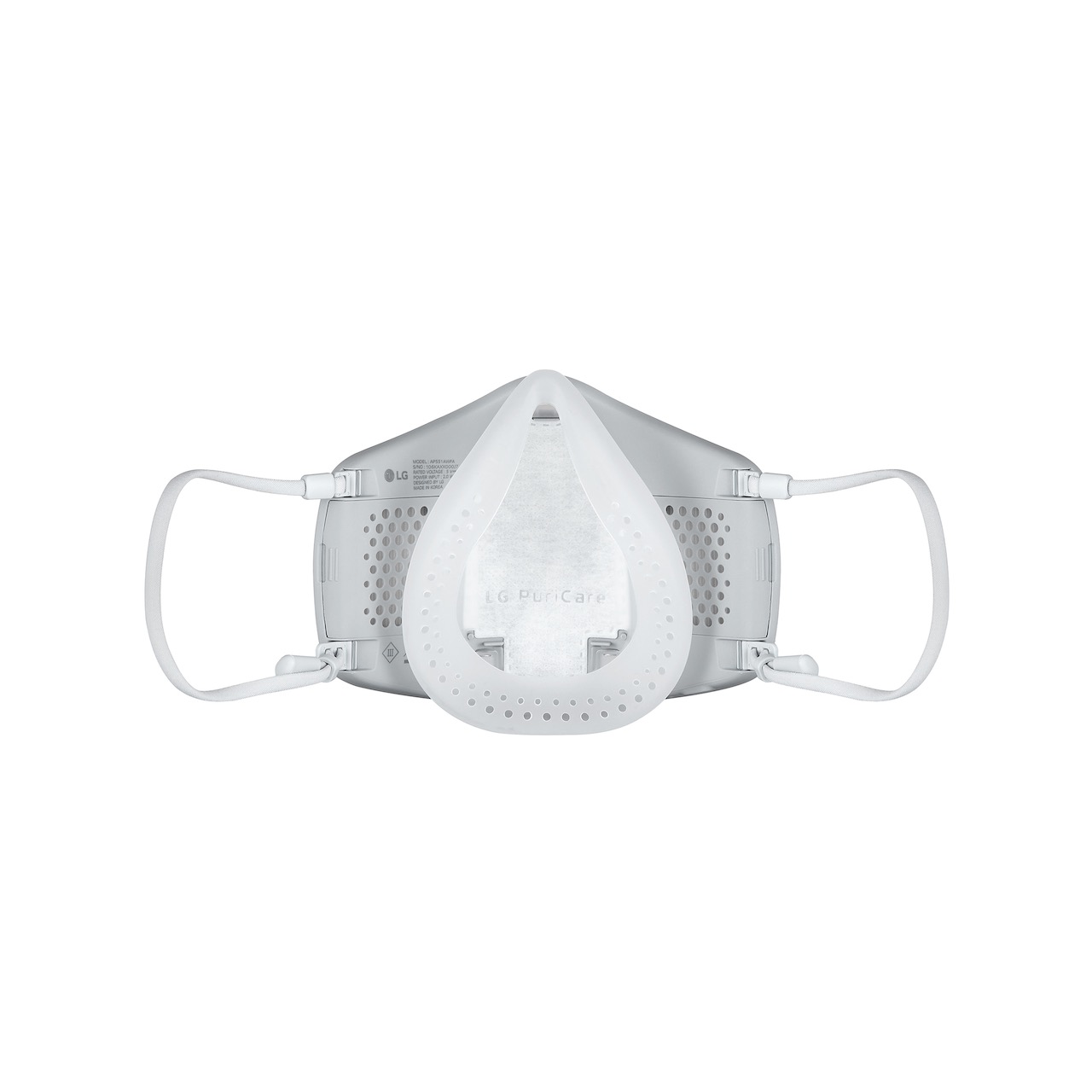 The latest LG PuriCare™ Wearable has a larger 1,000 mAh battery that offers up to 8 hours of operation on a single charge (4), bringing greater on-the-go convenience. It weights at only 94 grams (5), the latest model is lighter than its predecessor (6), comfortable to wear for longer periods of time and is perfect for everyday use.
In October, LG will be releasing a companion app that will connect to the product via Bluetooth, allowing users to track their breathing and intuitively manage the device from a smartphone.
"The upgraded LG PuriCare™ Wearable Air Purifier enables users to breathe clean, healthy air wherever they go, ensuring maximum comfort all day. It also comes in a sleek, modern design that can be worn with confidence and style," said Justin Seong, Product Director of LG Electronics (Singapore) Air Solutions. "Featuring LG's latest wearable technologies, our new device is a testament to LG's commitment to continue to bring innovative products to consumers for a healthier, better life"
Pricing and Availability 
The new LG PuriCare™ Wearable Air Purifier is priced at S$249. They will be available through official LG Lazada, LG Shopee, LG KrisShop and across all authorized retailers – Best Denki and COURTS.
For more information on LG PuriCare™ Wearable Air Purifier, please visit https://www.lg.com/sg/air-purifier.
Notes:
Certified by Air Cleaning Association and observed by TÜV Rheinland for ability to adjust air flow automatically according to the breathing flow by testing an automatic breathing interlock through a breathing simulator under 10-40 LPM breathing test conditions at LG Electronics Gasan R&D Campus using test model AP551AWFA.
Blocks up to 99.95 percent of harmful particles with 99.95 percent elimination rate H13 HEPA filters, removing micro particles such as dust, virus, bacteria and allergen. Certified by TÜV Rheinland for ability to eliminate 99.7 percent of viruses, and 99.0 percent of bacteria. Certified by Korea Asthma Allergy Foundation (KAF) for ability to eliminate 99.1 percent of pollen allergy using test model AP300AWFA (AP551AWFA applicable) Product models and specifications may vary depending on regions. The performance result may vary depending on actual use environmental conditions and is not guaranteed for continuous exposure to hazardous environments after wearing a mask.
Certified by Korea Electronics Technology Institute, Next-Generation Sound Industry Support Center (NSSC) for obtaining over 0.75 (Excellent) on the STI (Sound Transmission Index) evaluation under the anechoic chamber and speaker test standards at Next Generation Sound Industry Support Center Test Lab using test model AP551AWFA.
Recharges in 2 hours for repeated use. Battery life varies by actual usage, and other external factors.
Product only. Weight not including accessories.
Comparing to first generation of PuriCare™ Wearable that weighs 104 grams (product only)
* Information and pictures courtesy of LG Electronics and APRW *