Home buyers and home owners in Singapore, are you planning to buy or sell your property? Would you be keen on an online platform that allows you to sell your property at 0% sales commission? With MOGUL.sg, now you can do it. MOGUL.sg Transforms SG Property Market with ZERO% Commission, a first in Southeast Asia bustling real estate scene.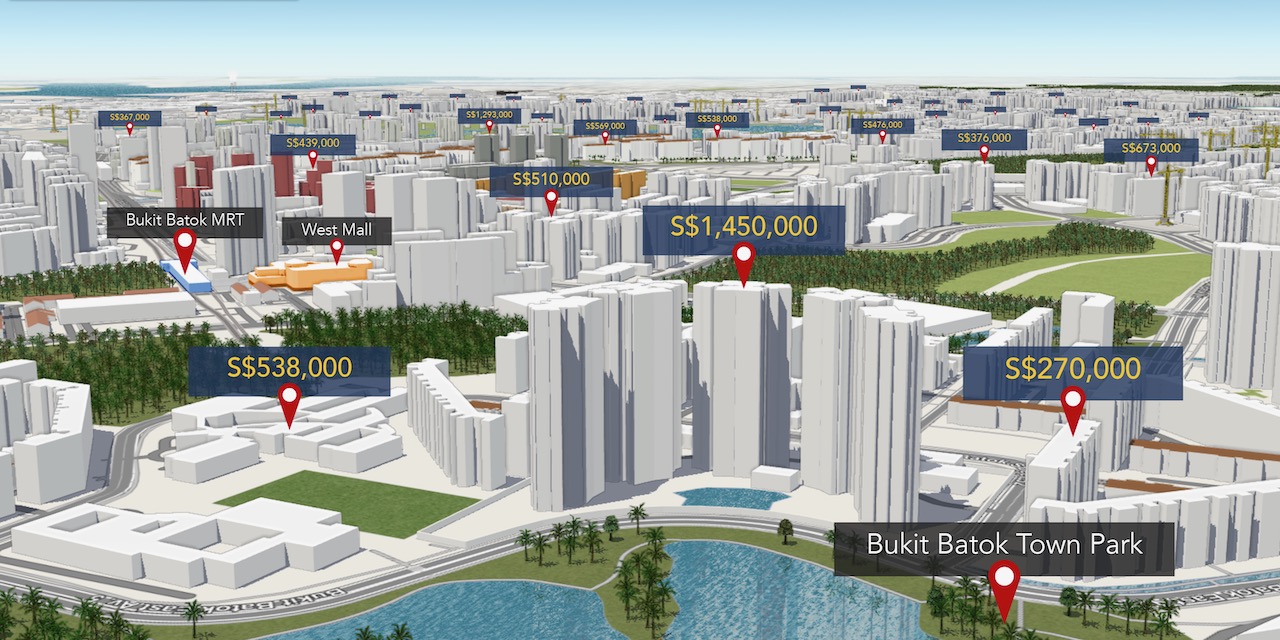 How is 0% sales commission possible? 
How is 0% sales commission possible? This is made possible by the technologies built by MOGUL.sg to democratise the selling process – using geospatial data and advanced tools that deliver insights that empowers homeowners while providing significant cost savings.
On MOGUL.sg portal, users can quickly discover how different properties in the same neighbourhood may vary in price, as well as knowing how much sunlight each property receives in a day.
MOGUL.sg's 'M-Value' further assists users by generating an estimated valuation by using  machine learning algorithms to analyze multiple geographical and transactional factors.
For the first time, home owners selling and potential home owners buying properties in Singapore have a treasure trove of rich and accurate data made available to them, enabling  smarter buying and selling decisions.
How MOGUL.sg is transforming the real estate industry
CEO and founder Gerald Sim believes that MOGUL.sg will transform the way the real estate industry has operated for decades.
Mr Sim said: "Until now, homeowners have not been able to access rich points of data that truly determine the value of their apartment or home. Thus, they had to rely on third parties to help them.
"By using MOGUL.sg's technologies, homeowners can now wield property data to set optimal prices that the market will readily accept.
"And instead of browsing many property listings, homeowners can now study property values in a 3D map that provides a deeper understanding of the location.
"Home sellers and buyers have been constantly looking to lower their transaction costs and we are here to make it happen."
Costs Saving
How does MOGUL.sg 0% sales commission service works? They assign a property concierge to the homeowner.
The assigned concierge is equipped with data tools and insights that reduce the number of steps and processes involved in putting a property up for sale, thus making the 0% sales commission possible.
This concierge then provides a full range of personalised selling services to the homeowner.
In place of commission fees, MOGUL.sg will charge a $150 administrative fee to home sellers.
Time Saving
Home owners can enjoy time saving with instant and free access to a wealth of data, put up their property for sale and be represented by a MOGUL partnered agent in a matter of minutes instead of days.
Most homeowners in Singapore rely on the advice of real estate agents to provide an assessment of their property. They can also consult real estate agencies for the latest details.
MOGUL.sg facilitates this process by guiding sellers and offering advanced data slicing tools previously available only on financial trading portals.
With a few clicks, MOGUL.sg users can locate their property on Singapore's most advanced 3D real-estate map and access visualised data.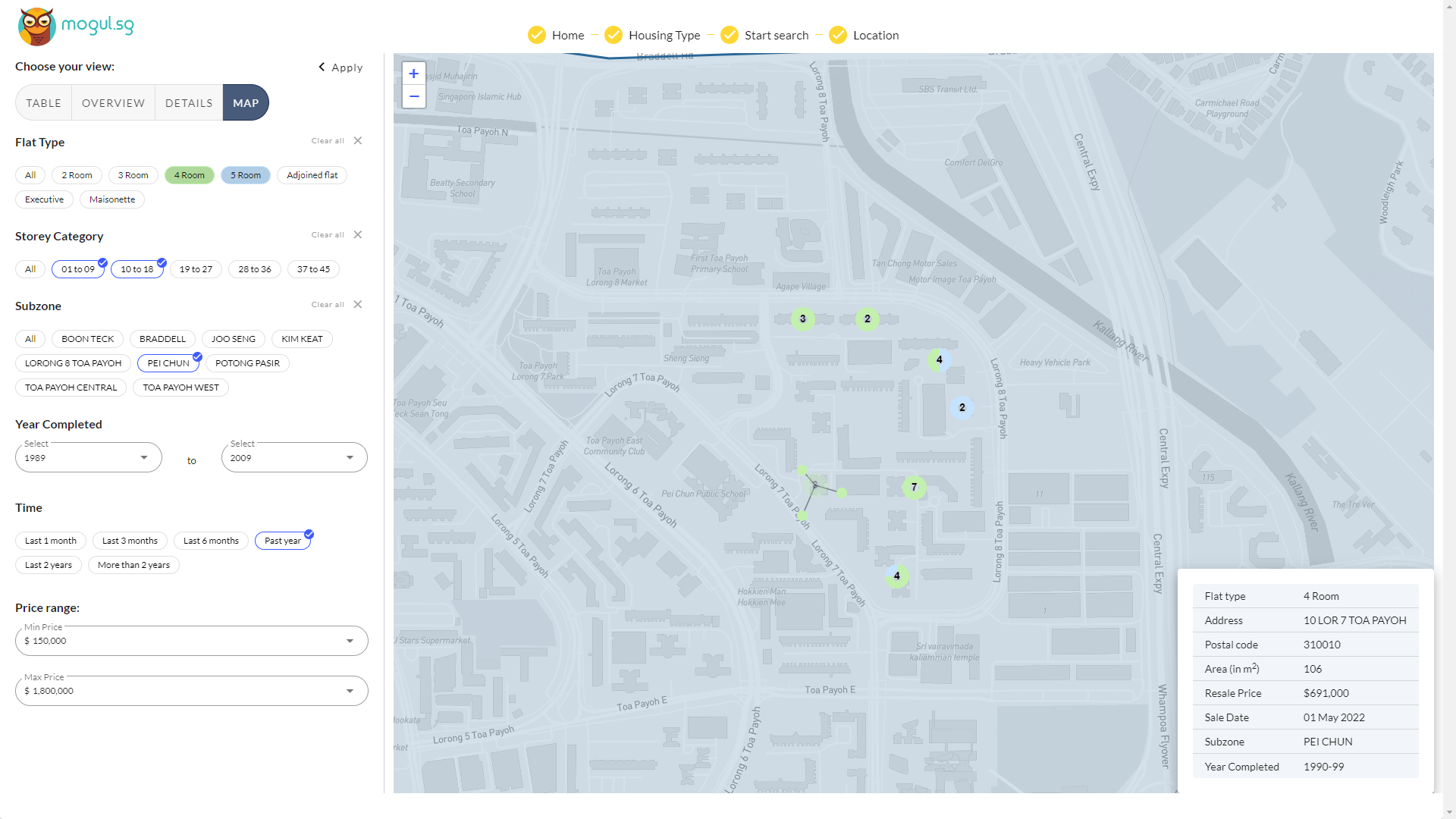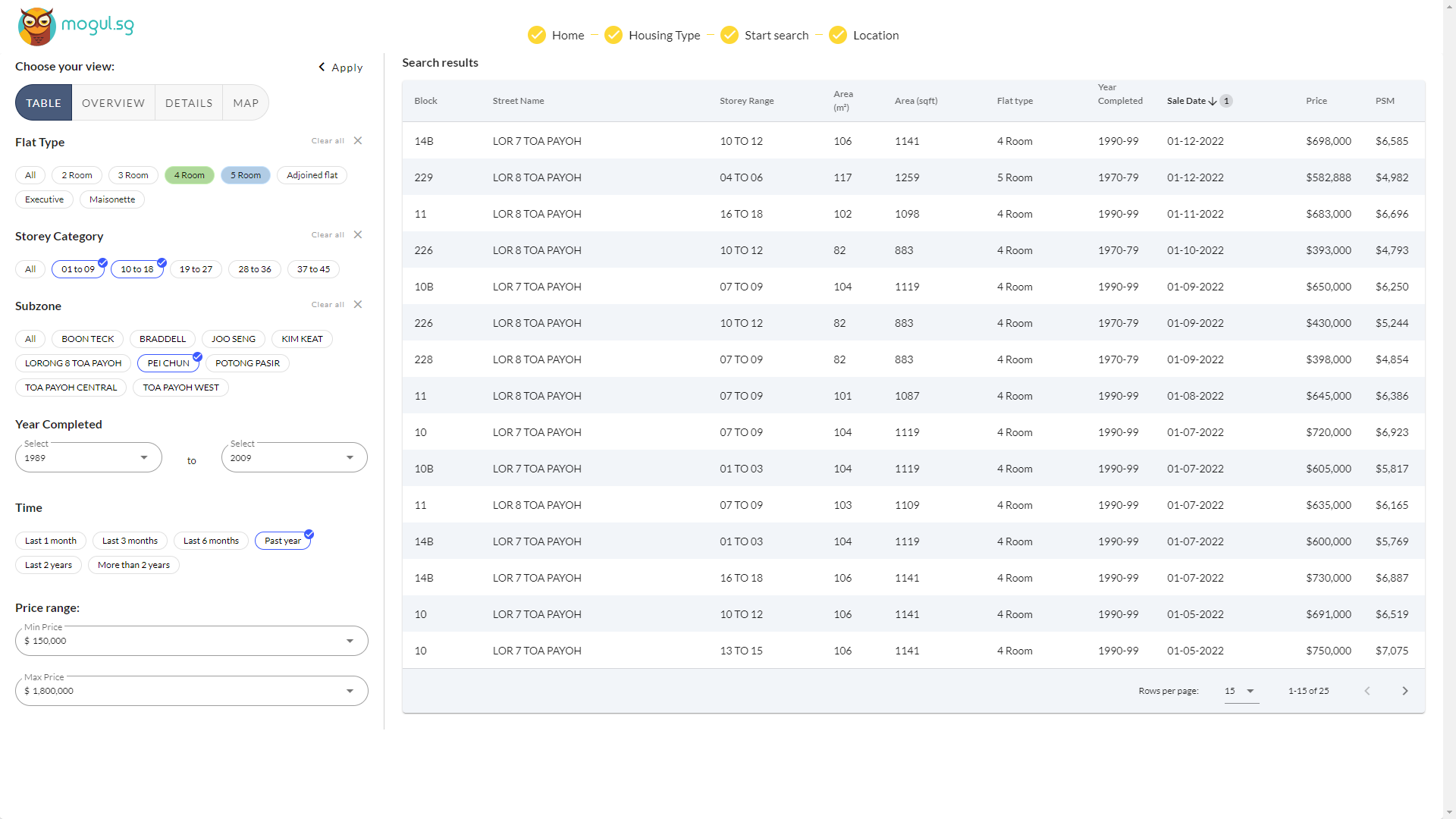 The contextual data includes detailed maps and analyses of the latest property transactions in the area, nearest amenities, environment data like the amount of sunlight a unit receives at any point of time in the day, and more.
Users can dive deeper by slicing the data with filters and dynamic graphing tools.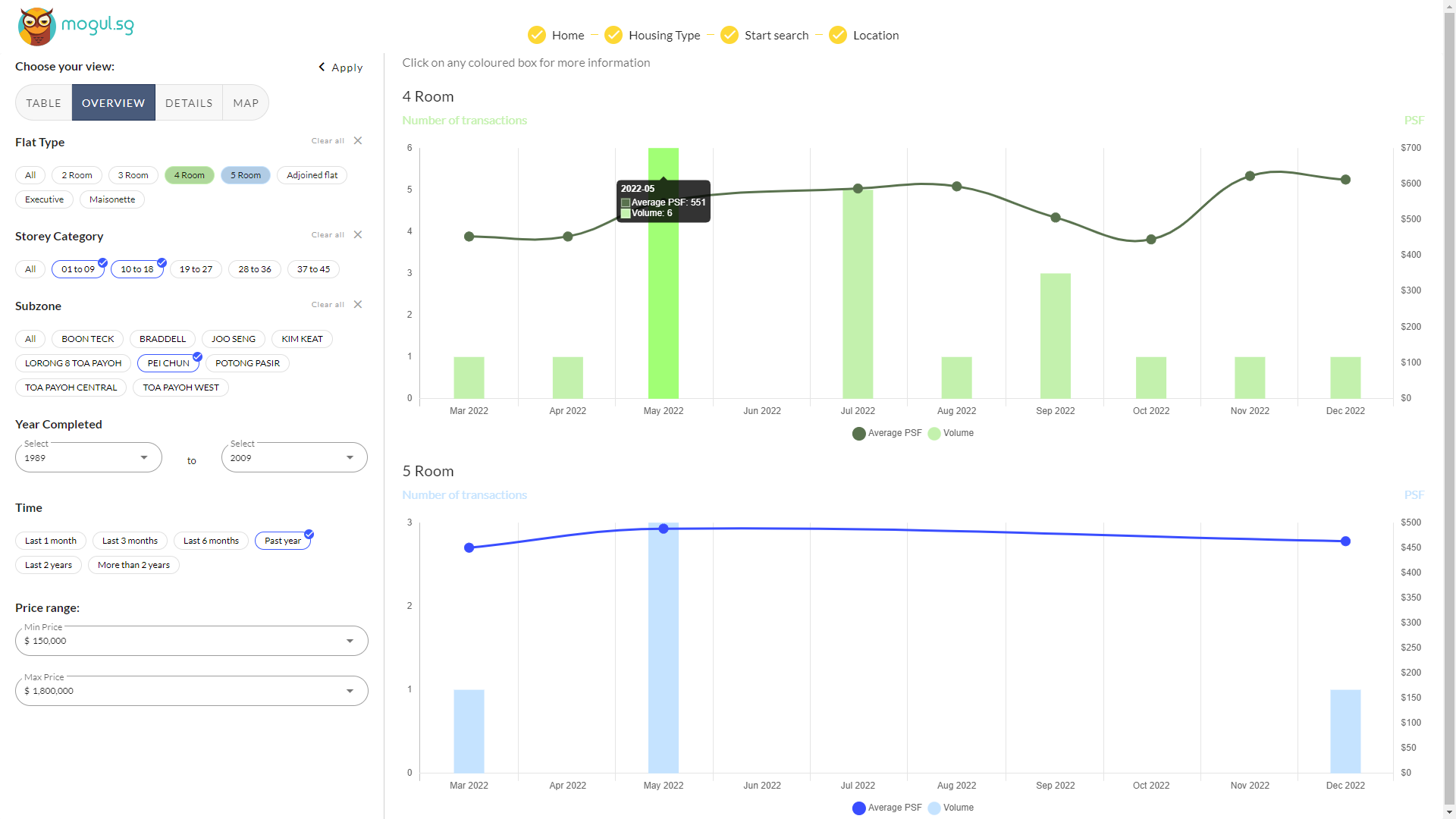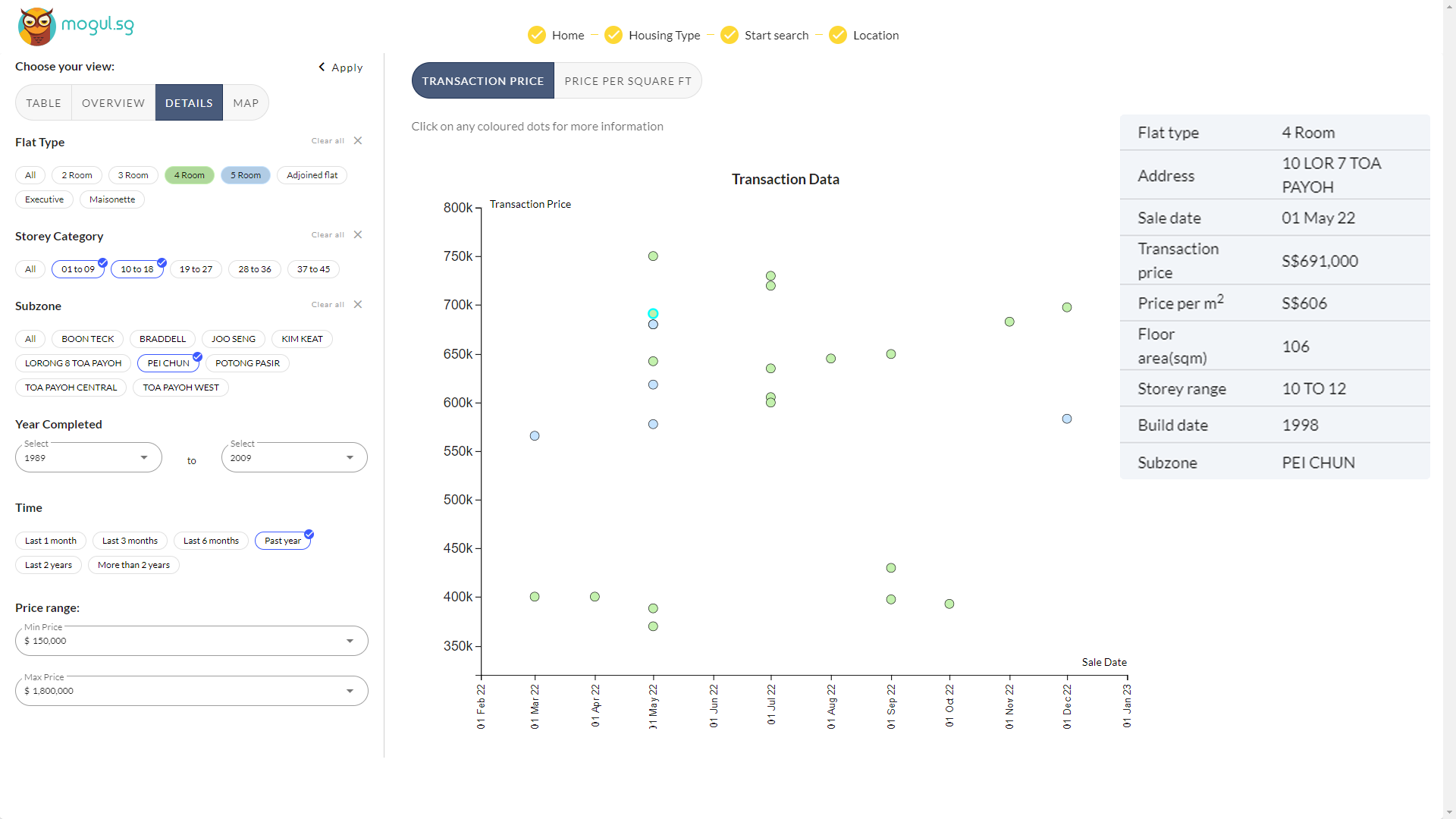 Lowering Carbon Footprint
Not only does MOGUL.sg saves stakeholders time and money, it also lowers the carbon footprint of the property industry by digitalising many processes and eliminating unnecessary transport costs and emission.
Mr Sim said, "The process of selling a home can be expensive, time-consuming and requires a lot of trips for clients and real estate agents.
"But with our data tools, 3D Maps and our 0% sales commission service, it's possible to save costs and lower the carbon footprint associated with selling a home. MOGUL.sg invites everyone to adopt our free tools to save time and money.
In the near future, we hope to extend our readily available solutions to real estate developers and government institutions to reduce the carbon footprint generated by the real estate industry."
Understanding More About MOGUL.sg Technologies
How does MOGUL.sg technologies work? For home owners and home buyers to understand more about MOGUL.sg technologies, let's visit the following innovations by MOGUL.sg and how they help to cut valuation process to a few minutes:
1. DataSuite
MOGUL's DataSuite is a one-stop search solution designed for home buyers, sellers and property agents. Powered by geospatial data, MOGUL's DataSuite aggregates past property transactions to provide in-depth search results. As such, DataSuite empowers users to draw insights to the transacted values. With interactive filters and dynamic data visualisation, MOGUL's DataSuite is accessible, user-focused and most importantly, totally free to use.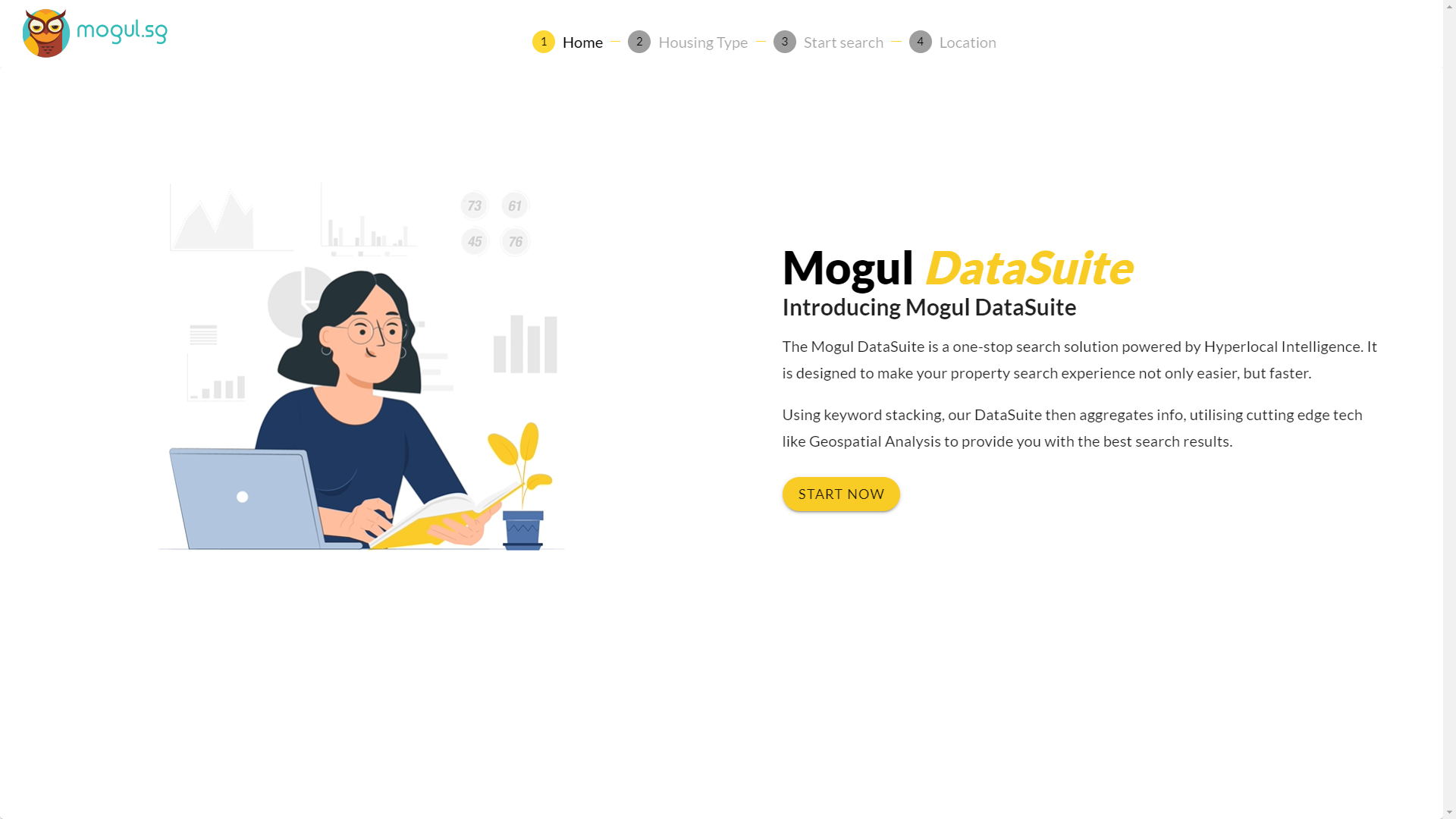 2. "M Value", An Automated Valuation Model
Harnessing the power of hedonic regression mathematics, MOGUL.sg will analyse multiple property values, historical transactions and environmental factors to provide a pricing estimate known as 'M Value' (MOGUL Value). This will help users make a more informed valuation.
3. Saving Time And Money, Working Towards Sustainability.
Multiple steps and processes are frequently involved in the selling of a property that consume time and money – for example, a property agent having to commute to a property just to take the photos of the interior.
By encouraging and enabling users to upload their own photos via the MOGUL.sg website, home sellers not only save time and money, they help reduce the carbon footprint created by the industry and drive greater sustainability for the planet.
4. One Fixed Price, No More Bargaining
MOGUL's property concierge service helps connect the customer with a real estate agent from a partnered agency. They are then able to advise the seller with the best suggested selling price, along with the full range of professional services at a fixed price of $150.
Views and Thoughts from the Property Industry
"In the course of business, agents incur a large number of expenses as we have to subscribe to a number of data services and marketing portals in order to provide the best results for our clients. Furthermore, the costs of these services are increasing annually.
MOGUL.sg's DataSuite provides all the data insights that we look for – free of charge – which helps us to greatly reduce our costs and improve our productivity."
Frank Wong,
Senior Associate Group District Director, PropNex Realty Pte Ltd
"Many users in the real estate value chain face the challenge of accessibility to data and their accuracy. Important data such as transaction records and trends are often locked behind paywalls.
By democratising data and visualising them in a way that is easy to understand, everyone is able to access data and draw their own insights regarding property values vis-à-vis the environment and other factors, leading to better-informed decision making. My research has shown that better and more accessible information lead to a more efficient price discovery process for the housing market.
Leveraging on technology as what MOGUL is providing helps to create a sustainable economy where resource and time efficiency is improved – fostering a greener and more productive property market."
Prof Ong Seow Eng
Professor, Department of Real Estate, School of Business, National University of Singapore
For more information on MOGUL.sg
If you are a home owner planning to sell or a home buyer planning to buy a property, you can visit MOGUL.sg and explore their portal, technologies and innovations that can help you in selling your property or buying a property in Singapore.
* Information and pictures courtesy of MOGUL.sg and Gloo *