New Audio House Hub Located Above Ubi MRT Station
Audio House, a local online-to-offline (O2O) retail platform in Singapore, has recently opened a new 7-storey building with a total of over 100,000 square feet – New Audio House Hub located above Ubi MRT Station (DT27). The new Audio House O2O showroom at the first level of Audio House Hub allows customers to browse product specifications of the appliances and gadgets, the prices and make payment via QR codes while they can personally and physically view a wide range of home electronics and appliances.
I visited Audio House Hub recently and checked out their Audio House O2O showroom. Let me share with you more information on Audio House Hub below!
One-Stop Building Centrally Located for Greater Convenience
The revamped 7-storey building is fully owned by Audio House. This is part of their strategy to provide their customers with the fastest delivery possible. Audio House Hub is located in Ubi, making it one of the most centrally-located hubs in the industry, thus allowing for convenient delivery to any part of Singapore. Their island-wide delivery is as fast as 3-hours for smaller items and same day delivery for larger items that are in stock.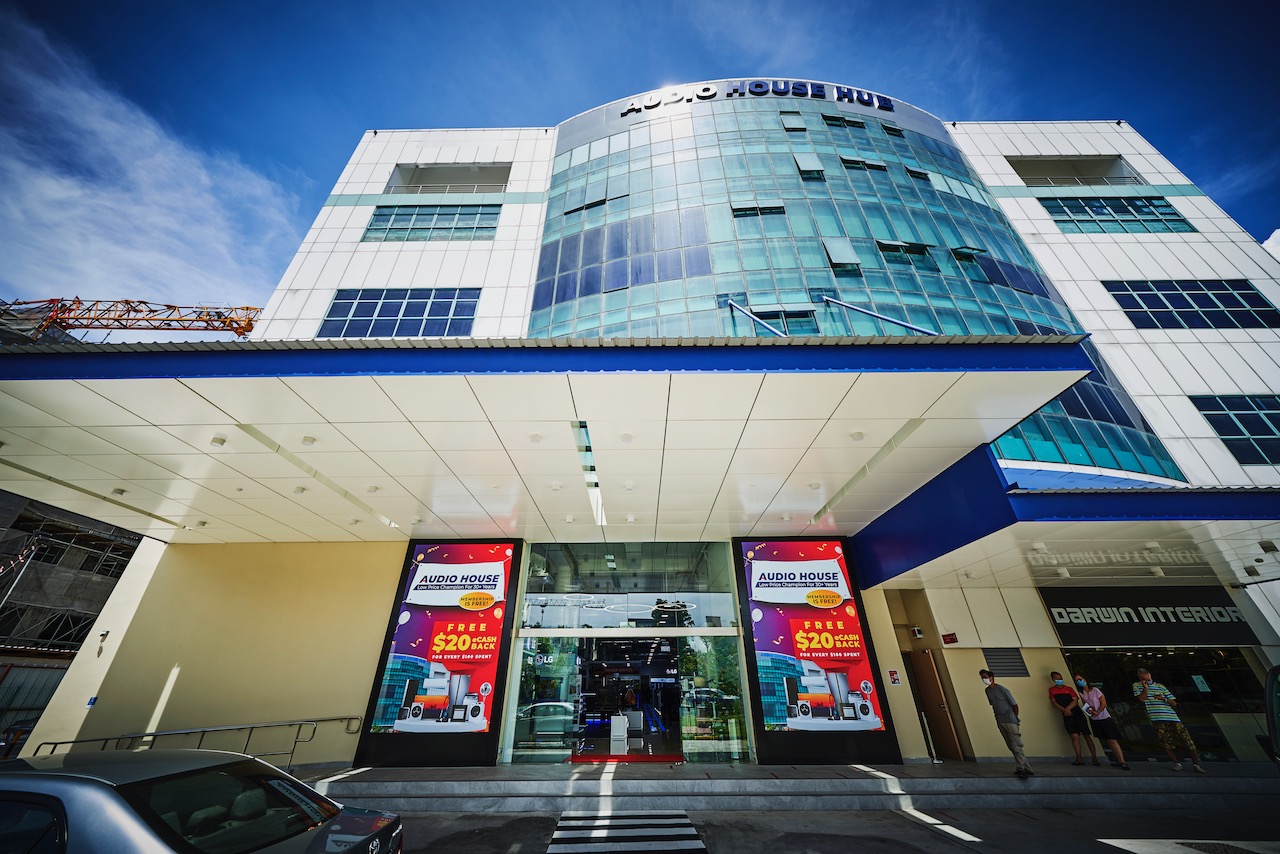 Cashless Shopping through QR Codes at the Showroom
In 2017, Audio House launched Singapore's first cashless electronic concept at its previous showroom at Bendemeer: the store operates with no cashier counters, instead provides QR codes on products for customers to scan. These QR codes then take them to Audio House's e-commerce platform, where they can find out more about the product specifications and complete payment.
Transform Your Home into a Smart Home
If you have plans to transform your home into a Smart Home and you don't really know where to start or plan, you can visit Audio House Hub smart home technologies mock up studio apartment. When you visit the mock up studio apartment, you will be able to experience first hand on a variety of home appliances including aircon, TV, audio, curtains, lights and more, how they will respond to voice and smart phone app commands.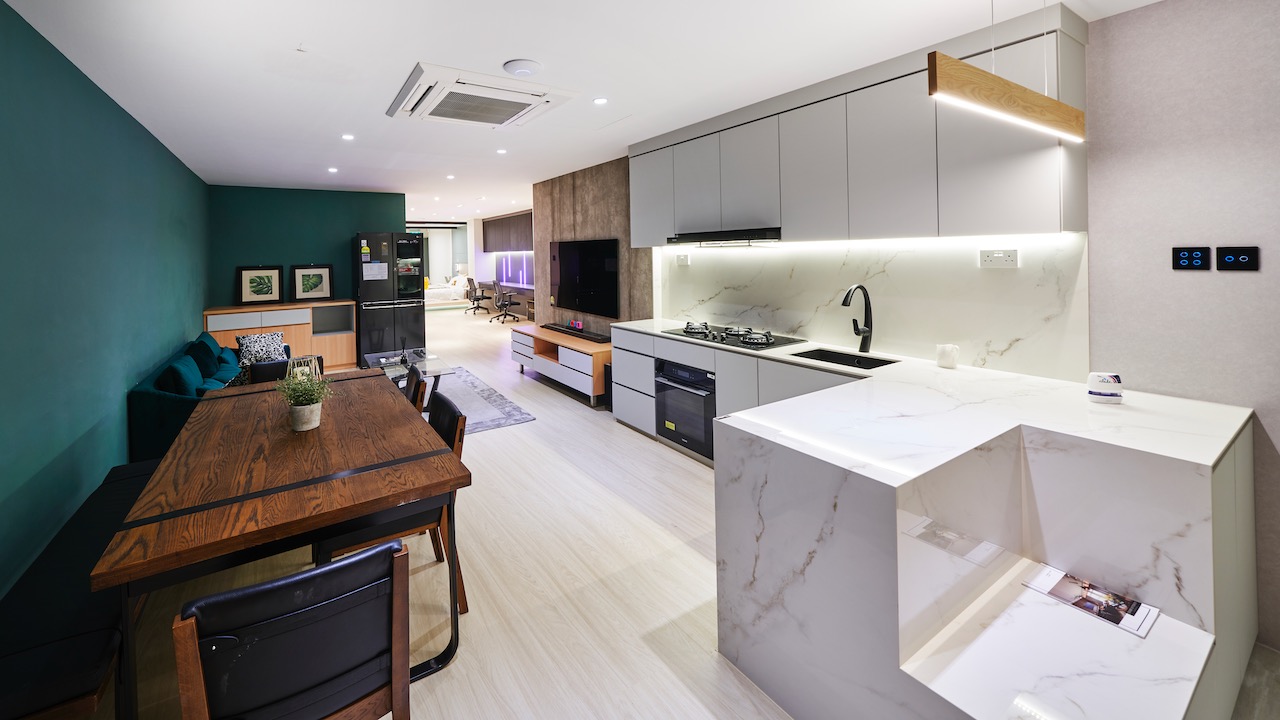 From Traditional Retail to a Game-changing O2O Platform
The homegrown business came from humble roots: founder Mr Alvin Lee started Audio House as a 500sqft store in Sims Drive in 1989. Since then, the business has grown from strength to strength — at its height, Audio House had 2 stores with over 65,000sqft of retail space in Singapore.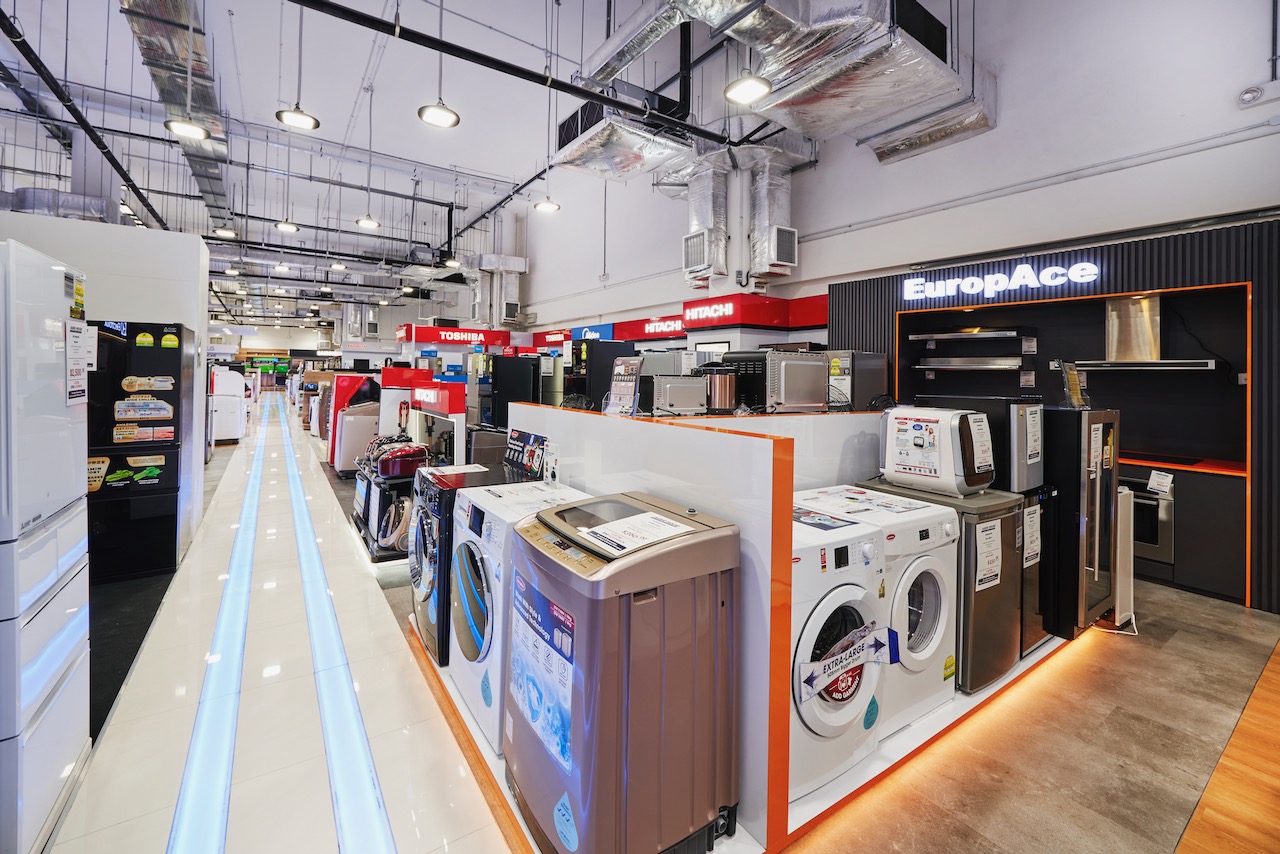 In 2016, when Alvin saw how consumers were moving online, he started building his e-Commerce platform, and closed down his largest retail store at Liang Court. He launched Singapore's first cashless electronics showroom, encouraging all purchases to be made through the Audio House online platform, and ensuring that all his staff were equipped with the skills and knowledge to assist customers to purchase online, even at the showroom level.
Its digital transformation proved even more fortuitous during the circuit breaker period, where Audio House had to rely fully on its online concierge service for sales. Through a series of digital sales campaigns — including Facebook Live streams and limited-time sales — Audio House dove more deeply into the online realm.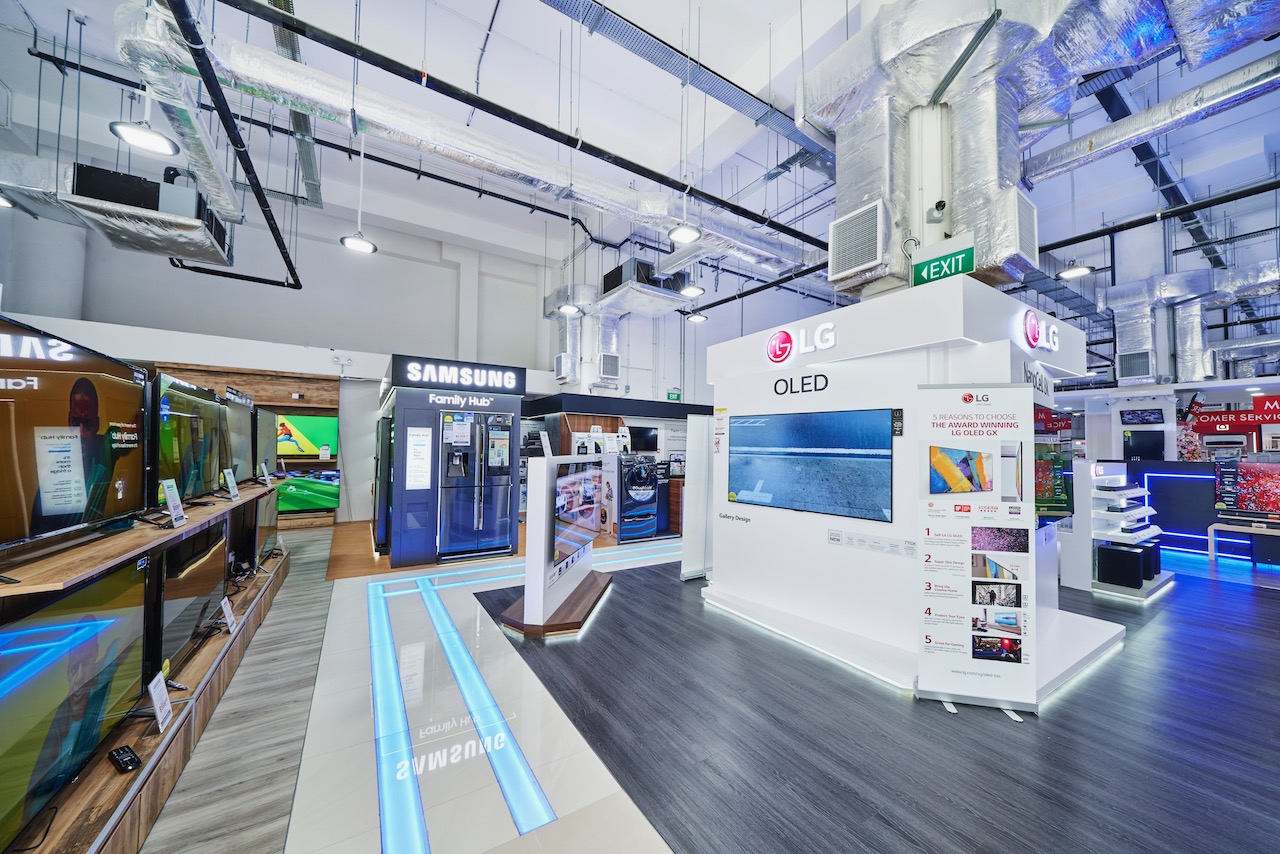 Today, Audio House carries more than just home appliances and electronics. Its e-commerce platform retails furniture, groceries, alcohol, children toys and more. With focus on e-commerce, Audio House is able to keep its new showroom space to just 12,000sqft, allowing them to save on retail and manpower costs, and pass these savings to their customers. Not only is Audio House able to match prices by any authorized dealer, they also provide customers with an additional $20 eCashback with every $100 spent. Customers are able to use these eCashback for subsequent purchases, and benefit with greater savings. Since then, Audio House has gained close to 170,000 active members.
"As the low-price champion in this industry for over 30 years, our vision is to create a comprehensive O2O retail platform that brings our customers the lowest prices, the best service both online and offline, and the fastest delivery speed for a wide variety of items," said Mr. Alvin Lee, managing director at Audio House.
Grand Opening Promotion 
From 18th December 2020 to 18th January 2021, Audio House is having a Grand Opening sale. This is to thank their members for the support over the years and to also welcome their members to visit Audio House Hub while grabbing the best savings for home electronics and appliances.
All customers will enjoy 10% off store-wide plus 40% eCashback with every $100 spent on participating brands and models during this period. Interested shoppers can RSVP for the sale at https://exclusive.audiohouse.com.sg and head down to the new Audio House building to enjoy the promotion.
Audio House Hub information
Audio House Hub Address: 23 Ubi Road 4, Level 1, Audio House Building, Singapore 408620 (UBI MRT Exit A)
Operating Hours: 1230pm to 9pm
Online: www.audiohouse.com.sg
Facebook:  https://www.facebook.com/audiohousesg/
Telegram: https://t.me/sgelectronicshotbuys
* Information and pictures courtesy of Audio House and Brand Cellar *