Singtel Broadband Protect safeguard customers from online threats
Singtel recently launched Broadband Protect to safeguard customers from online threats. This is Singtel's latest network security offering – Broadband Protect, which keeps online threats at bay.
Embedded within the Singtel broadband network, the feature identifies and blocks malicious websites on any smart device (1) connected to a customer's home Wi-Fi network, using advanced technologies like artificial intelligence and machine learning. Customers are alerted of potentially malicious webpages and can choose to unblock them using their My Singtel App if it is a trusted web link. Broadband Protect will be free for the first two months and cost less than $3 a month thereafter.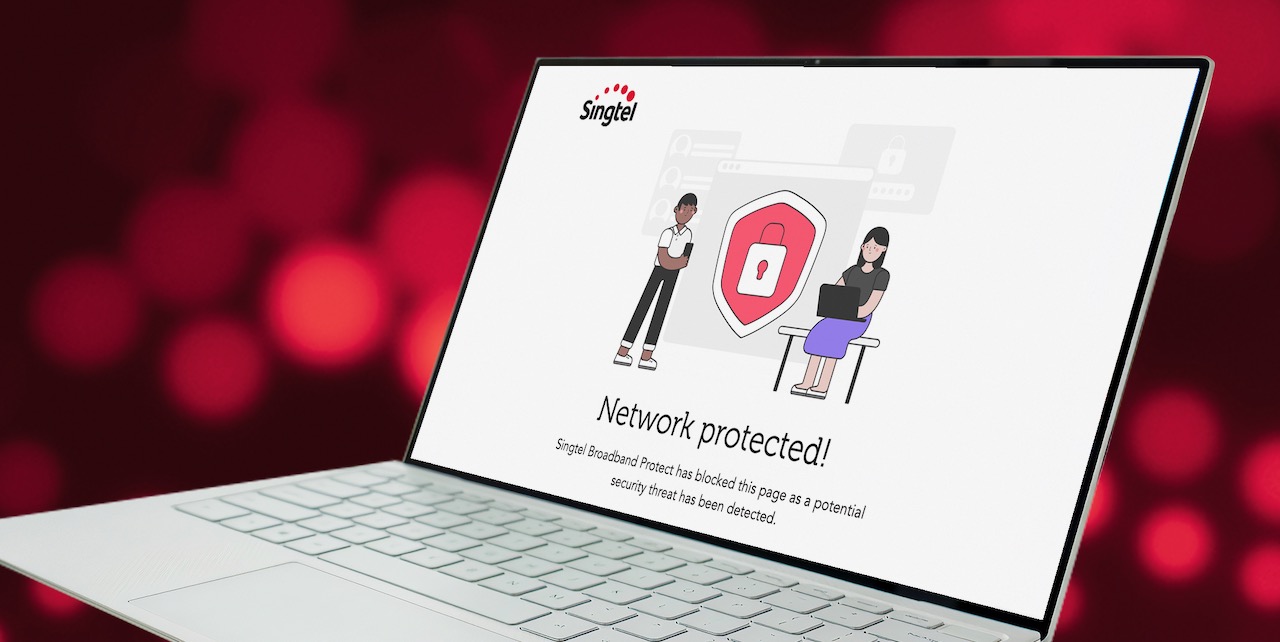 This initiative follows Singtel's latest study on consumer cybersecurity habits which found that nine out of 10 people are concerned about device security. However, only three out of 10 have a security application installed on their devices, citing complexity and lack of proper knowledge as the main deterrents.
"Network security features, like Broadband Protect, provide a critical first line of defence for Singtel customers. We are a key part of Singapore's scam-fighting community and are committed to delivering a secure network and playing our role to develop new cybersecurity tools and strategies to protect our customers so they can enjoy the best that technology has to offer with peace of mind," Ms Anna Yip, Chief Executive Officer, Consumer Singapore, Singtel.
Broadband Protect is part of Singtel's comprehensive 3-Step Security Approach, which comprises Network-level, Device-level and Community-level security, aimed at protecting Singtel customers' data and information, and empowering them with the tools and knowledge to stay a step ahead of digital threats. It also includes Scam Call Protect, a key network-level security service which employs advanced technologies to block millions of scam calls and messages monthly, provided to all mobile customers for free.
For more information about Singtel's 3-Step Security Approach and other smart network features, please visit Singtel Secure: https://www.singtel.com/personal/support/scam-advisory
Notes:
(1) Refers to mobile phones, laptops, smart home devices such as door locks, televisions, cameras, and more.  
* Information and picture courtesy of Singtel *