Singtel customers first to enjoy 5G roaming
Singtel recently launched 5G roaming, giving Singtel customers the first to enjoy powerful 5G roaming experience at both at home and abroad. To kick off the launch of Singtel 5G roaming, Singtel, as a long-time supporter of Team Singapore, is sponsoring 5G connectivity for its partner athletes to stay connected with their family and loved ones as they represent the nation in the Tokyo Olympics. The launch enhances Singtel's suite of 5G offerings for consumers, making it the first telco in Singapore to achieve this milestone within a year of receiving its 5G licence.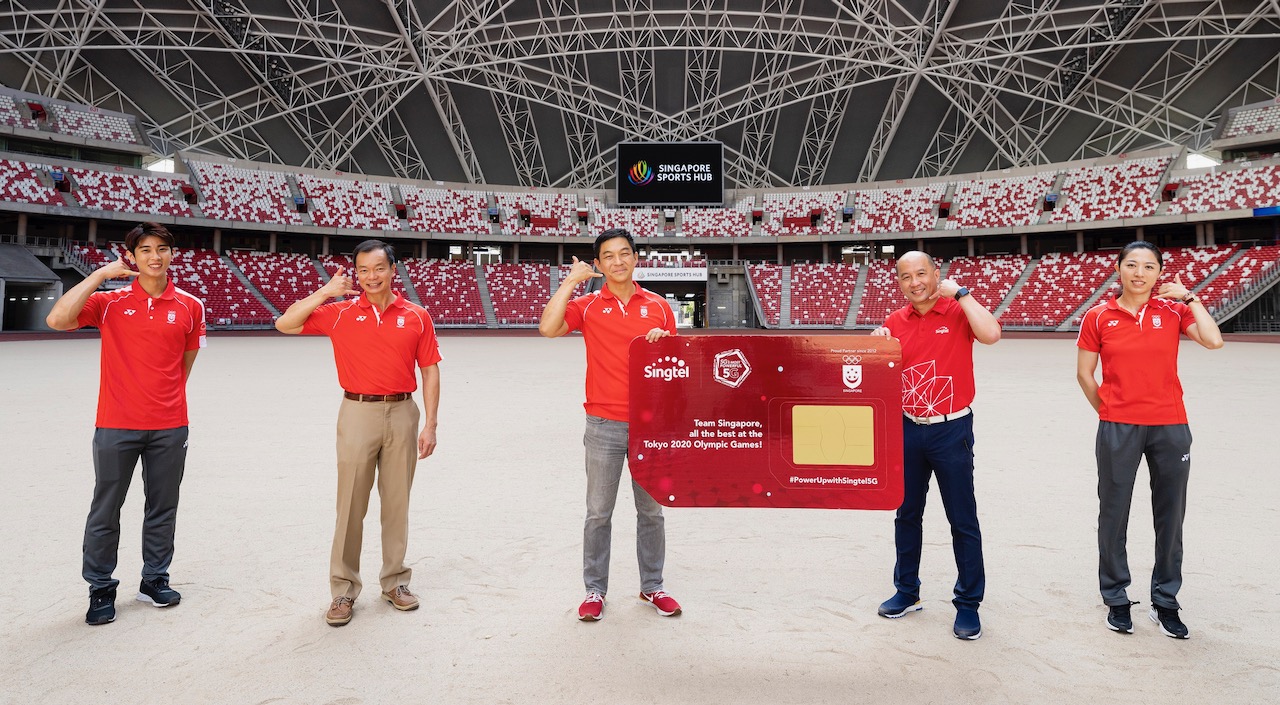 Singtel 5G customers on 5G NOW or 5G XO Plus plans will be the first in Singapore to enjoy 5G roaming (1). Currently, 5G roaming has been enabled in 13 destinations through 18 global partner telcos, including Australia, China, Finland, Greece, Hong Kong, Japan, Philippines, South Korea, Switzerland, Taiwan and Thailand. More destinations will be added in the coming months.
"We have launched 5G roaming in anticipation of overseas travel resuming as Singapore and more countries ramp up their COVID-19 vaccination programmes. This will enable our customers to immediately roam abroad with a powerful 5G experience when the world opens up again. We are pleased that our Team Singapore partner athletes heading to the Games in Japan this month will be the early users of our 5G roaming service. We hope that by staying connected with their loved ones and fans back home, they will be able to perform at their best. We are also excited to continue providing the best sports content with free live broadcast of the Tokyo Olympics, so that fans in Singapore can cheer the team on virtually," said Ms Anna Yip, CEO, Consumer Singapore, Singtel.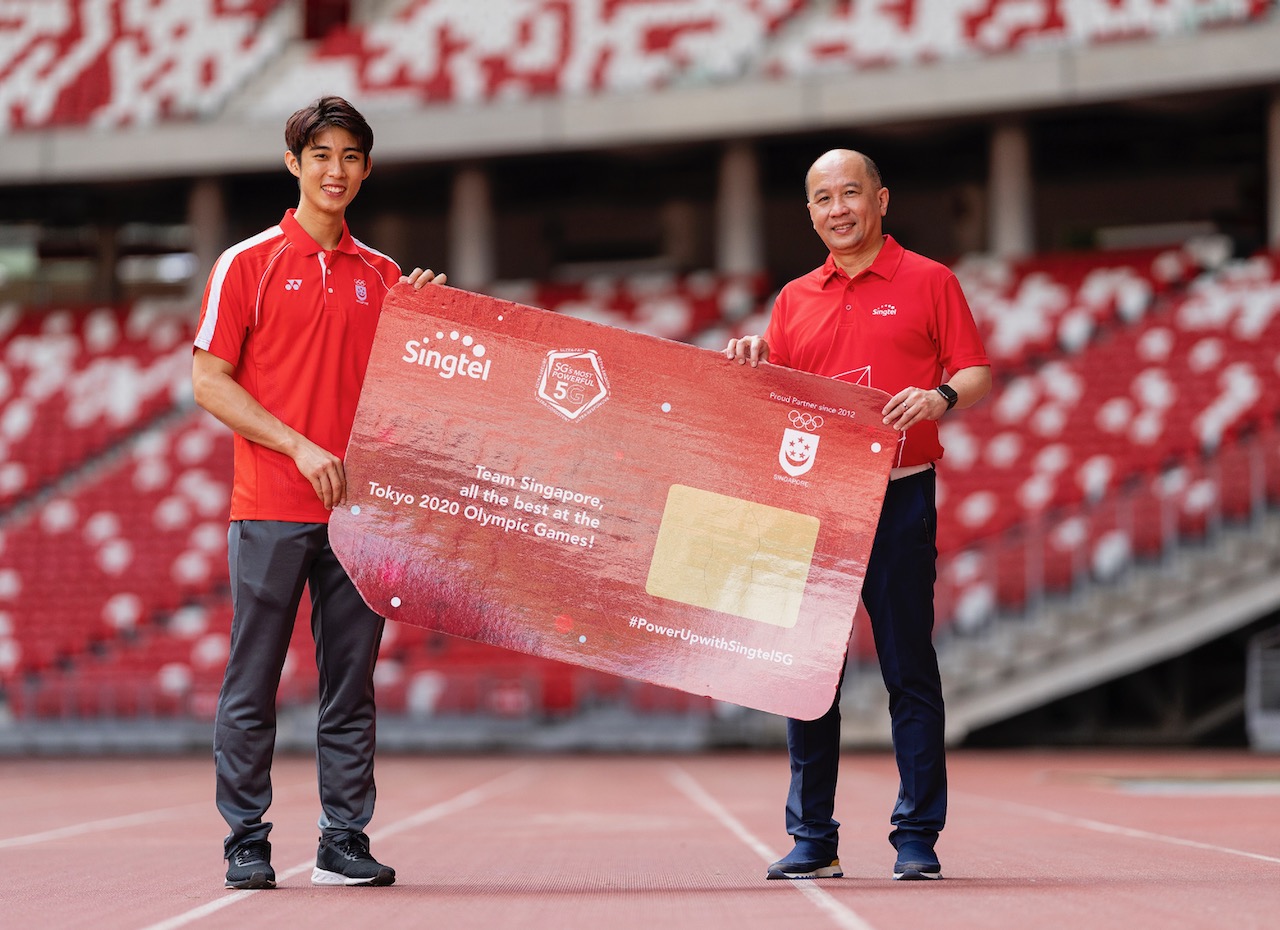 Singtel is a long-running sponsor of the Singapore National Olympic Council (SNOC), providing support for home-grown athletes competing in major games since the 2012 London Olympics. For the Tokyo Olympics, Singtel will supply the whole contingent with roaming services, including 5G roaming and ReadyRoam subscriptions for its Team Singapore partner athletes and SNOC officials. To complete the 5G experience, Singtel has teamed up with Olympic Partner Samsung to gift Samsung Galaxy S21 Ultra 5G handsets to Singtel partner athletes. Galaxy S21 Series 5G is designed to deliver outstanding experiences, with impressive advanced photography and videography features such as 8K video recording and a 5G compatible chipset for faster speeds. Partner athletes are able to use these handsets to enjoy the full benefits of 5G connectivity for quality video calls and seamless communication with friends and family as well as for their social media live streams.
Singtel accelerated its 5G rollout during the year, deploying over a thousand 5G sites across Singapore and was the only telco to rollout indoor 5G with coverage in popular malls such as VivoCity and Ngee Ann City. In February, Singtel launched its XO Plus plans with 5G access, allowing customers to experience immersive entertainment powered by 5G speeds of up to 1.2Gbps. In April, Singtel started issuing 5G SA compatible SIM cards to customers and launched its 5G SA network the following month. It has teamed up with its official 5G SA launch partner, Samsung, to allow selected customers to experience first hand the supercharged connectivity of Singtel's 5G SA network on Samsung Galaxy S21 Ultra 5G handsets.
To catch the live action from the Tokyo Olympics, Singtel customers can tune in to all 14 Mediacorp channels for free on Singtel TV CH 21-34 and Singtel TV GO. It is also available on Singtel CAST to all consumers, including non-Singtel customers.
Notes:
(1) 5G roaming is supported on existing 4G SIM cards but the service is available only on select compatible 5G handsets. Refer to the full list here.
* Information courtesy of Singtel *