Father's Day 2022 is just round the corner, it falls on 19th June 2022. Have you bought your Father's Day gift yet? If you are looking for Father's Day gift ideas, let me share with you LG Father's Day Gift Guide, there are a wide range of latest gadgets and products, from information technology (IT), lifestyle, home appliances, home entertainment and more, for you to choose from LG Red Fair taking place from 1st June to 12th July 2022, for your superhero Dad this Father's Day 2022. That's definitely something suitable for every Dad this Father's Day 2022!
Home Entertainment Promotions
LG OLED TV: Lit to Perfection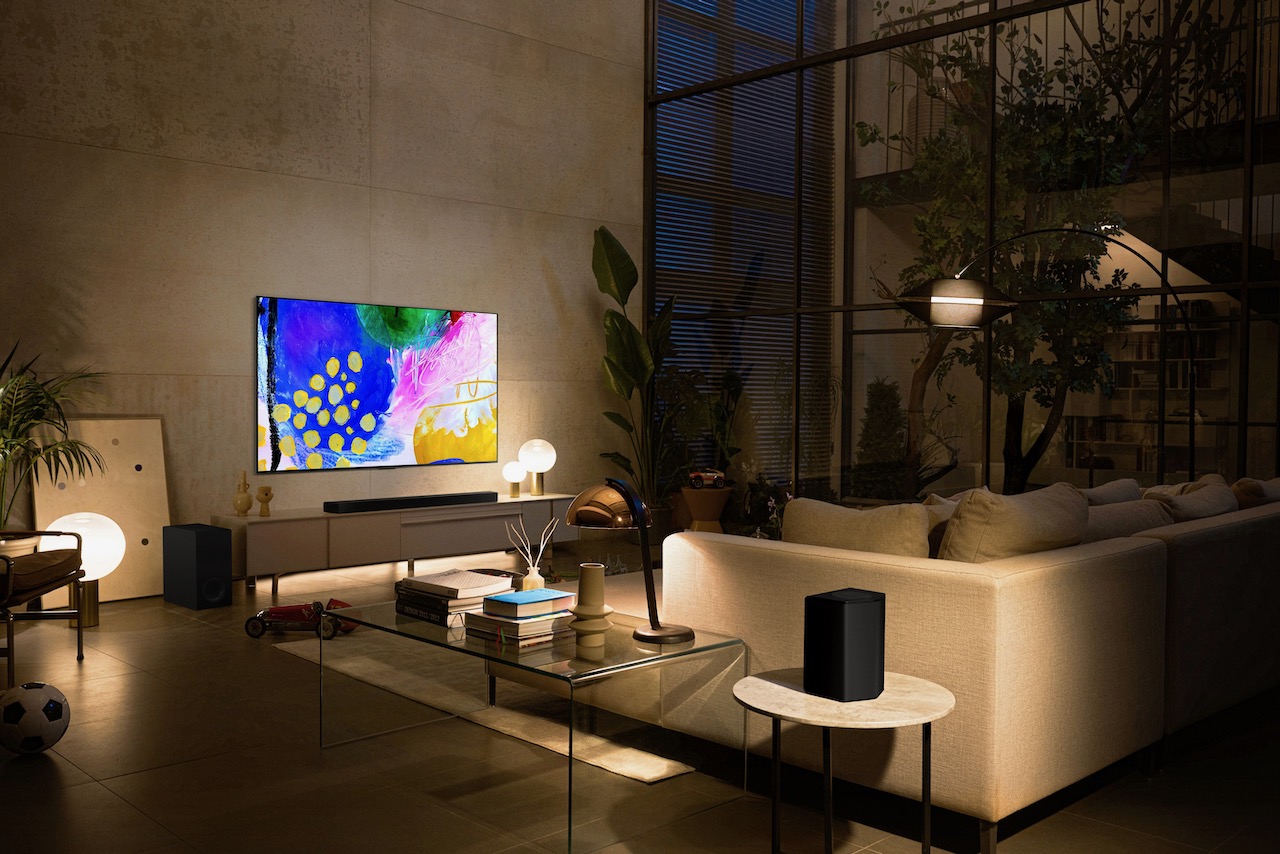 With the latest LG OLED TV models (A2, B2, C2, G2, Z2), you can elevate your movie nights, promising a spectacular display. The LG OLED TV models are optimised for an immersive viewing experience, with the self-lit pixels from the OLED panels combining with the Alpha 9 Gen 5 intelligent processor (1) resulting in high picture quality with a brighter and sharper image.
The 2022 models are the first TVs to adopt Dolby Vision IQ with Precision Detail (2) which reveals incredibly crisp images with a greater sense of depth and added texture. For equally immersive audio, the latest LG TV lineups provide dynamic sound with Dolby Atmos® through their speaker system. Fashioned with the newest version of the smart TV platform, webOS 22, the OLED TVs offer various new personalisation options to tailor a user's viewing experience and provide convenient access to preferred channels, apps and content services.
Promotion: 
From 1st June to 12th July 2022, customers can enjoy the following promotions:
1. Receive a complimentary pair of LG TONE Free FP3 True Wireless Earbuds worth S$168, S$100 grocery e-voucher and free wall mount installation worth up to S$200, with purchase of any of LG Z2 OLED 88" and 77", LG G2 OLED 83", 77", 65" and 55", LG C2 OLED 83", 77" and 65", LG B2 OLED 65" and LG A2 OLED 77" and 65".
Please refer to https://www.lg.com/sg/oled-tvs for the price of an individual TV unit.
LG Eclair Sound Bar: Compact Design to Fit Anywhere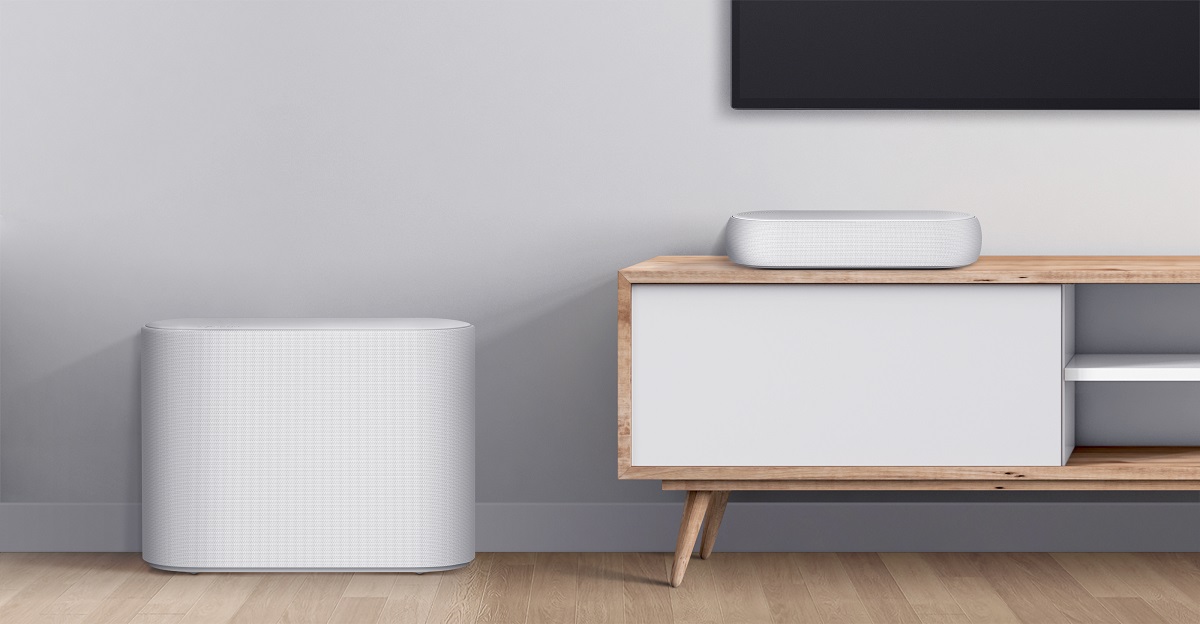 The LG Eclair Sound Bar may look small in size, yet it can rock your home, boasting big sound in limited spaces, thanks to Dolby Atmos® and DTS:X, delivering immersive audio for a better listening experience.
Available on LG's latest TVs, the TV Sound Mode Share (3) combines AI Sound Pro to ensure clear and consistent sound from different sources. The built-in Sound Field Expander also stretches and widens sound beyond the speaker's immediate area for surround sound.
Promotion:
From 1st June to 12th July 2022, customers will receive S$100 cashback with the purchase of the LG Eclair and an additional S$100 grocery voucher with the purchase of any LG TV.
LG TONE Free True Wireless Earbuds: Make Listening a different Experience
With the LG TONE Free FP9 earbuds, you can bring your listening experience to a whole new level. They are built for people with an active lifestyle, the latest models feature a Concha-Shaped Design for a snug and comfortable fit, giving users the freedom to move freely no matter what activity they are engaged in.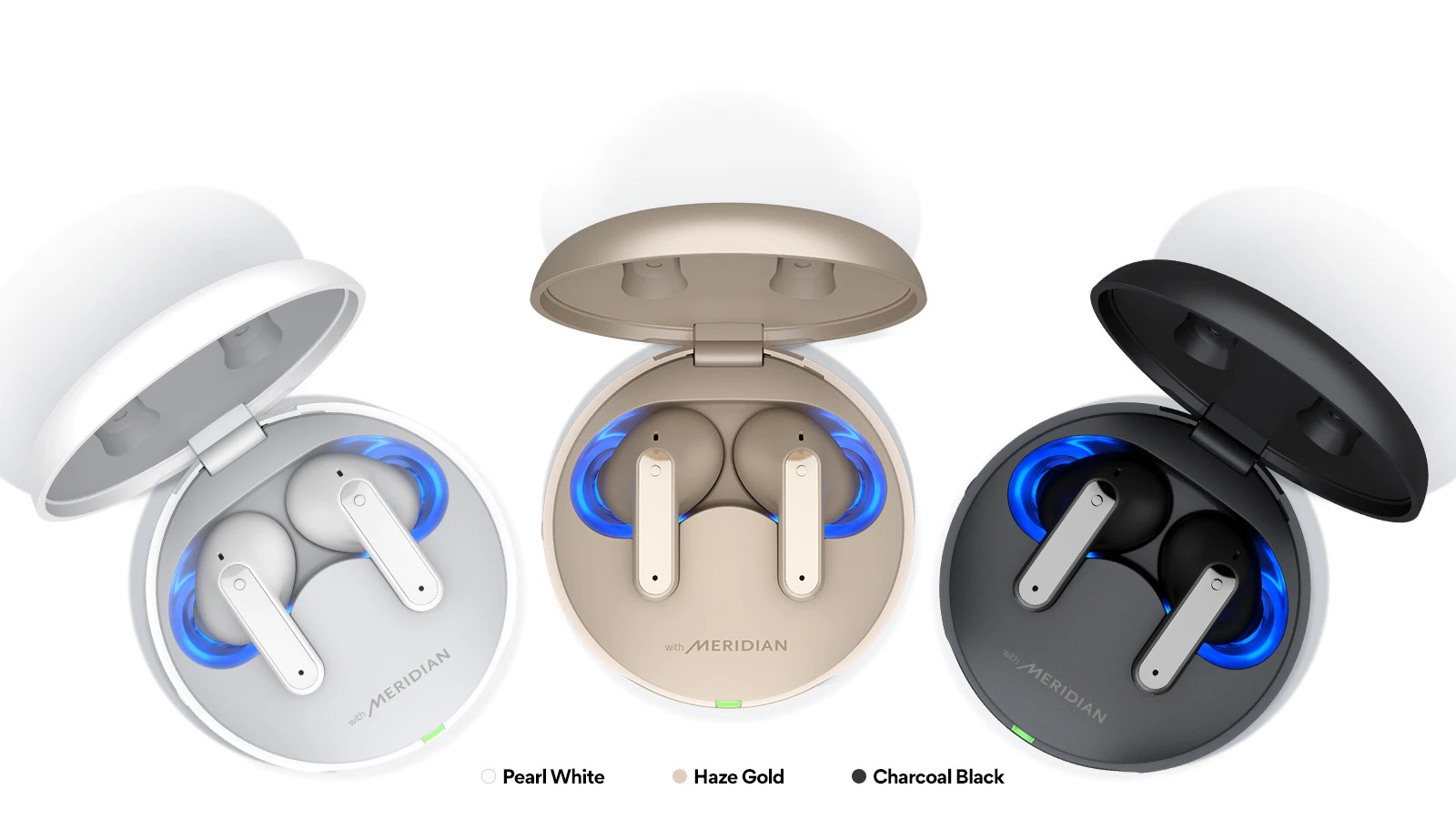 The earbuds also come with the industry's only auto-cleaning charging case featuring UVnano technology that helps reduce 99.9% of bacteria on the earbud's mesh speakers (4) so users can enjoy the refreshing sound with a peace of mind.
Promotion:
From 1st June to 12th July 2022, enjoy promotional prices of up to S$60 off LG TONE Free FP9, FP8 and FP5 models. Promotion is available at LG official brand stores on Lazada, Shopee, and authorised retailers and distributors Audio House, Best Denki, ConnectIT, COURTS, Gain City, Goh Joo Hin, Harvey Norman, iStudio, Mega Discount Store, Parisilk, Stereo Electronics and X Gear.
LG Pra.L: Beauty Made Easy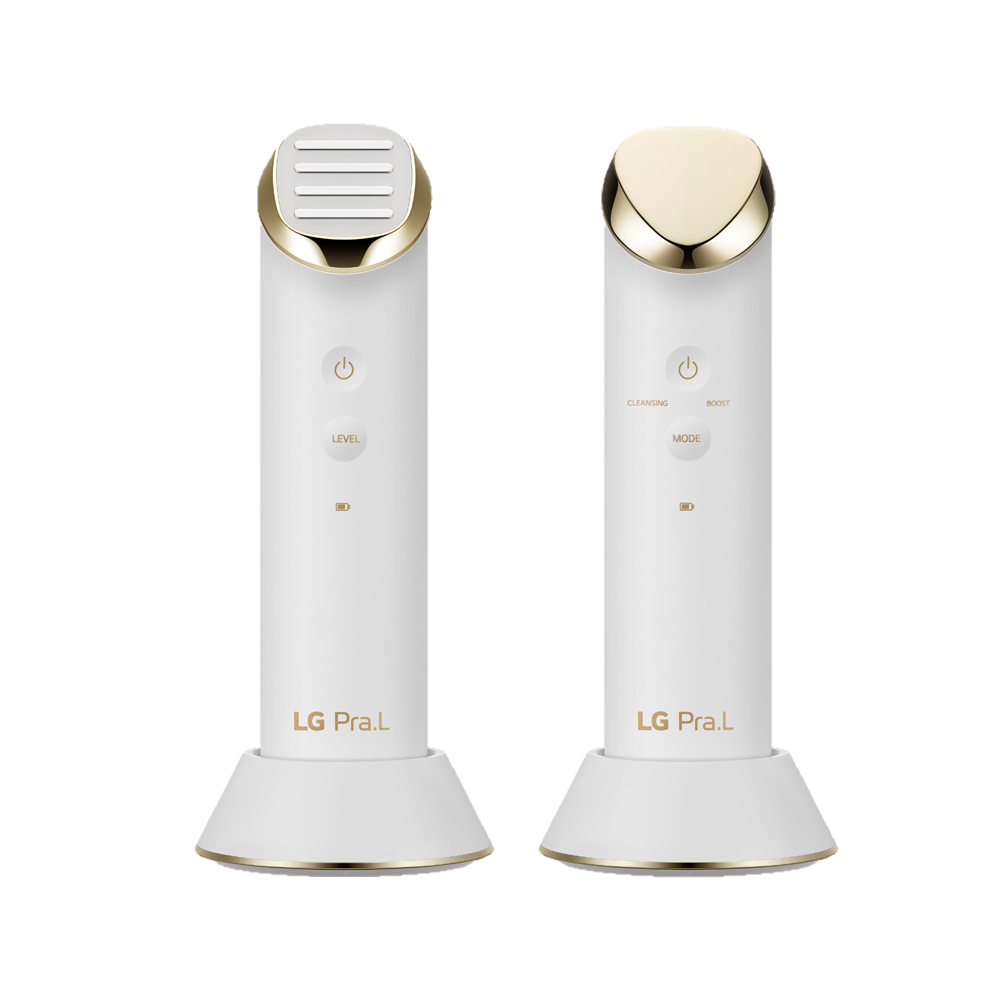 Does Dad need to take care of their personal well-being, skincare? Of course, with the luxurious LG Pra.L Total Lift Up Care and Galvanic Ion Booster Bundle, Dad can have his nightly skincare routines (with another set for Mum as well!).
Powered by safe skincare technologies, the Galvanic Ion Booster uses thermal therapy (Cleansing Mode) and ultrasonic wave vibrations (Boost Mode) to draw out impurities from the deep within and allow better absorption of skincare products respectively. Next, tighten and lift the skin with high-frequency thermal therapy and red LED lights (Tightening Mode) and micro-currents (Lifting Mode) with the Total Lift-Up Care to trigger the collagen production and stimulate skin tissue to achieve youthful results.
Promotion:
From 1 June to 12 July 2022, enjoy the promotional price of S$429 for the LG Pra.L Total Lift Up Care and Galvanic Ion Booster Bundle worth S$1,228. Promotion is available at LG official brand stores on KrisShop, Lazada, Shopee and authorised retailer; Audio House (Ubi and online store).
Information Technology Promotions
LG gram Laptop: Powerful Yet Compact
For the tech geek Dad, who also has to travel for business and work, the powerful yet compact LG gram laptop is highly recommended!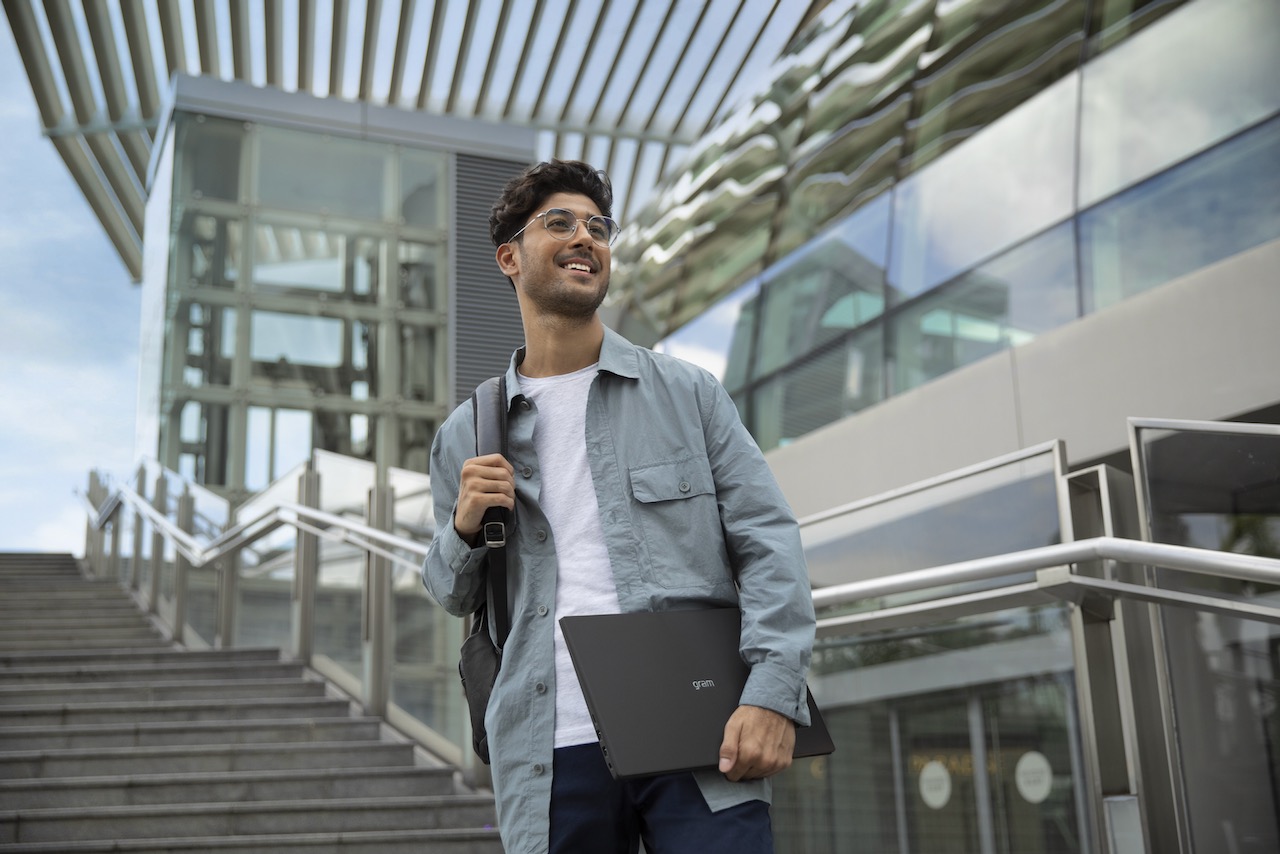 Ideal for business travellers, working on-the-go is no longer an inconvenience with the LG gram. Featuring a sleek, portable and ultra-lightweight design, the gram boasts powerful performance with a 12th Gen Intel® Core™ processor and the latest Gen4 NVMe™ SSD.
With a battery life of up to 17.5 hours, users can hustle for long hours without running out of juice. In addition, the advanced IPS displays have been upgraded with an anti-glare coating that reduces reflections regardless of the light condition, making anywhere and everywhere a suitable work environment.
Promotion:
From 1st June to 12th July 2022, customers will receive a complimentary VERBATIM 100W 4-Port with Type C PD and QC3.0 USB Charger worth S$99 with the purchase of the LG gram 16Z90Q i7 series.
LG UltraGear™ Gaming Monitor: The Game-Changing Display
For the gaming and tech geek Dad, they would definitely welcome this game-changing display, the LG UltraGear™ Gaming Monitor.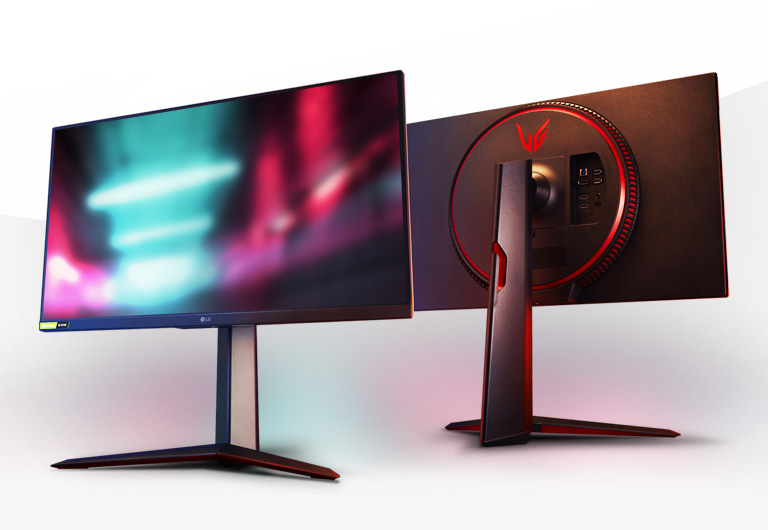 Designed to amp up the gaming experience, the LG UltraGear™ Gaming Monitor (27GP850) provides all the fundamentals for dynamic and smooth play. Allowing for total immersion into the virtual world, the 27GP850 runs with an overwhelming speed of 165Hz with a 1ms response time (5).
The monitor comes with NVIDIA G-SYNC® and FreeSync™ compatibility that renders smooth movement for any game genre. The UHD Nano IPS 27" display has a screen ratio of 16:9, making it a stellar addition to any gaming setup with a virtually borderless screen that can be tilted, pivoted and height adjusted to sit comfortably for any needs.
Promotion:
From 1st June to 12th July 2022, customers will receive a complimentary LOGITECH G502 Wired Gaming Mouse worth S$129 with the purchase of the LG UltraGear™ Gaming Monitor (27GP850).
Home Appliances Promotions
LG InstaView™ Door-In-Door™ Refrigerator: A Game Changer for Home Entertainers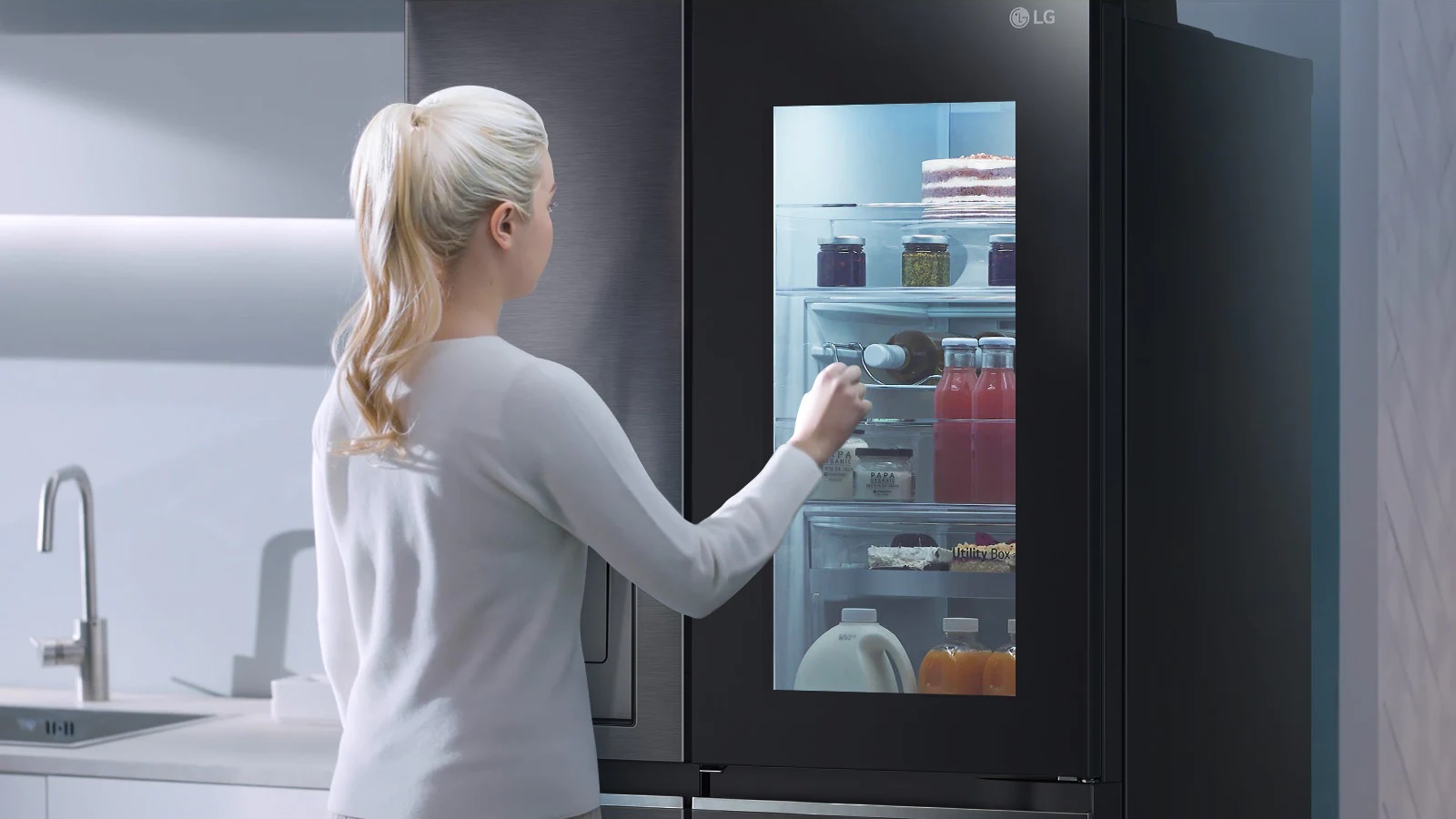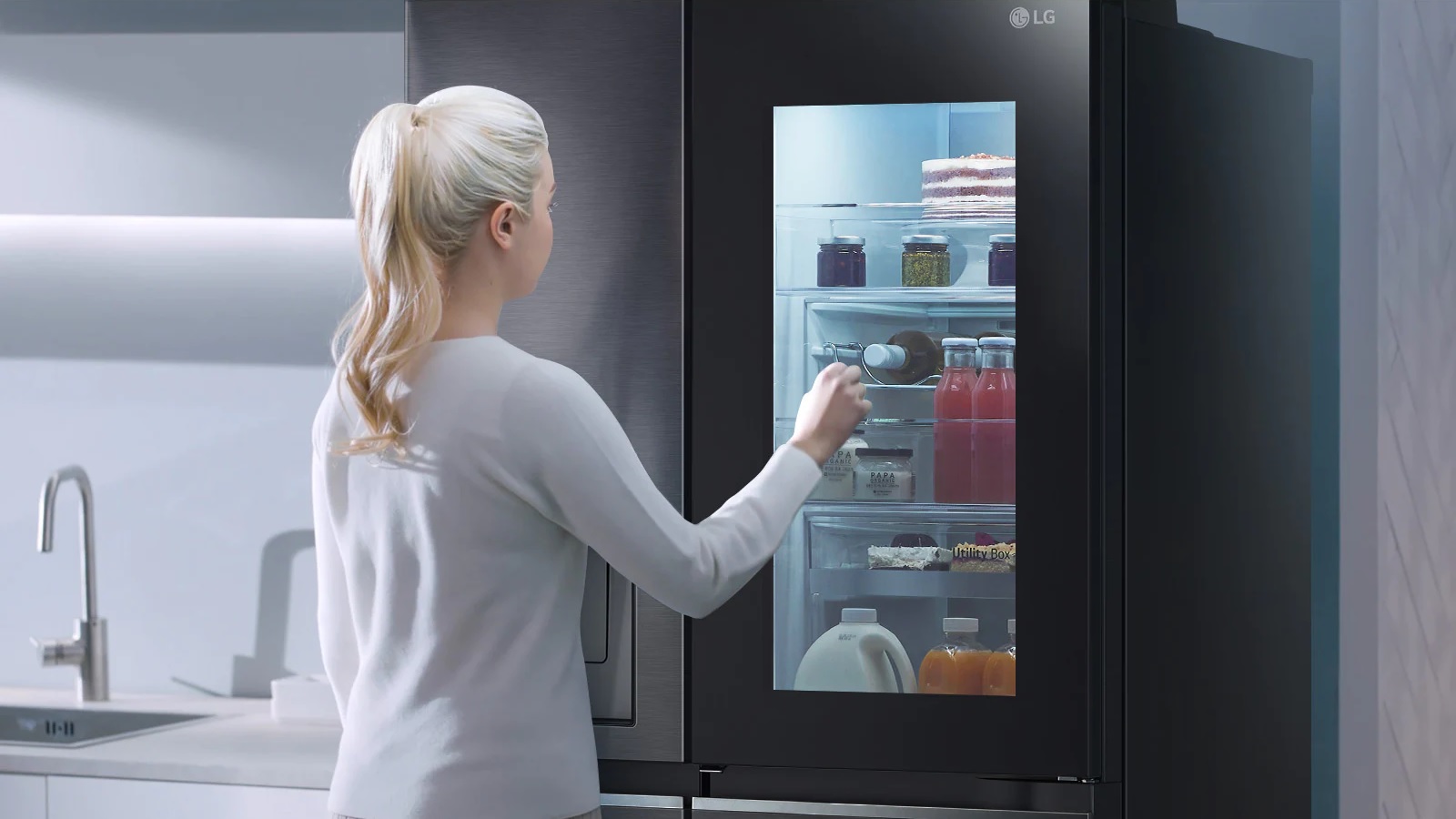 An ode to LG's signature InstaView™ design, the newest generation of fridges comes with an upgraded glass panel that allows users to see 23% more (7) of what is in the fridge when it lights up with two quick knocks. The fridge runs on the LG Inverter Linear Compressor™ and keeps food at optimum freshness yet uses less energy (8). While known for its elegant refrigerator design, LG has introduced new features to its latest InstaView™ Door-in-Door™ Refrigerators to maximise hygiene and entertainment at home with the Craft Ice™ maker and UVnano technology. The GS-X5982MC features the UVnano function in the water dispenser, an automatic cleaning capability that removes 99.9% bacteria (8) from the water nozzle by utilising UV light.
Promotion:
From 1st June to 12th July 2022, customers will receive complimentary grocery vouchers worth S$250 with the purchase of the InstaView (GS-X5982MC)
LG TWINWash™ Washing Machine: Wash Two Loads Concurrently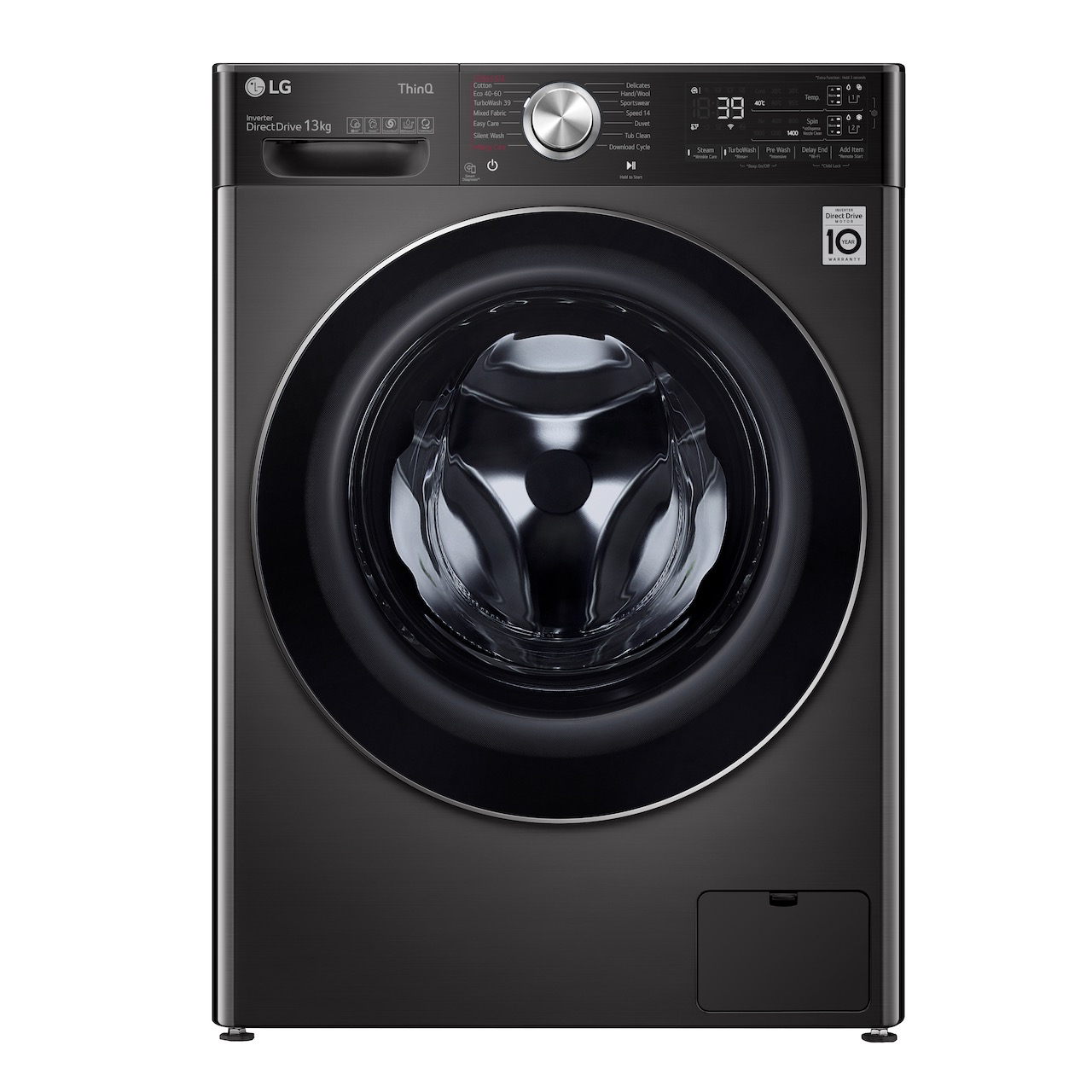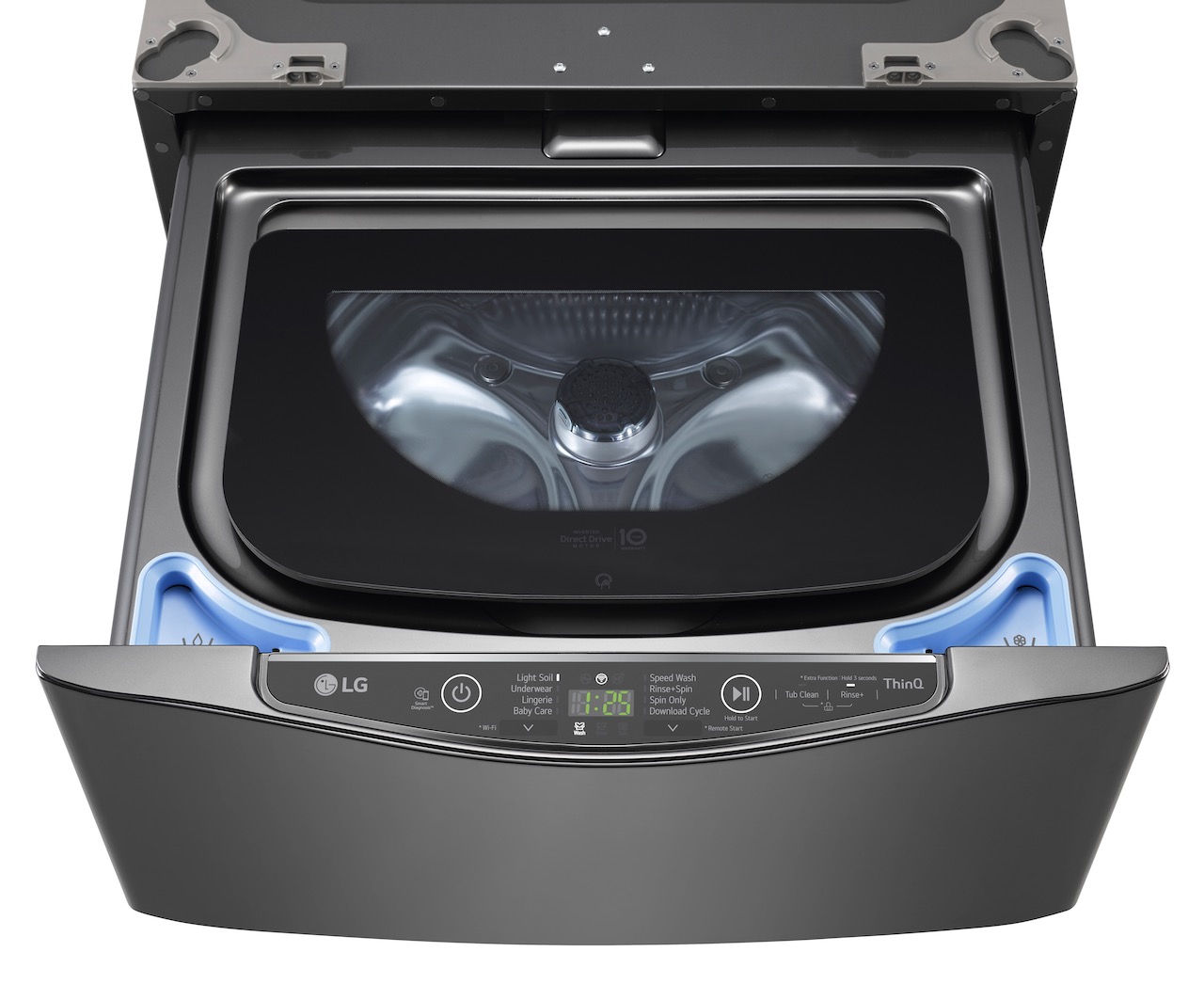 The LG TWINWash™ Washing Machine combines two washers into one space to maximise space for small laundry rooms. The main washer (FV1413S2BA) [9] is equipped with TurboWash™360°, allowing laundry to be thoroughly washed in just 39 minutes (10). At the heart of the washer is AI Direct Drive, which senses the weight and softness of fabrics to determine the optimal cycle for every load, offering 18% more fabric protection (11). Steam+™ technology also removes 99.9% of dust mites (12) and minimizes wrinkles (13).
With the addition of the ezDispense™, this newest feature helps users to dispense a precise amount of detergent automatically by detecting the weight of the laundry. With the pairing of the mini washer (T2425NTWB), families can have the freedom to wash dual loads simultaneously or wash delicates and coloured items separately.
Promotion:
From 1st June to 12th July 2022, customers will receive a complimentary laundry detergent sheet bundle with the purchase of Main Washer (FV1409S3W). Customers will also receive a complimentary baby detergent bundle with the purchase of the Mini Washer (T2425NTWB).
LG CordZero™ A9 Kompressor™ Handstick Vacuum with All-in-One Tower™: A Combination of Efficiency and Convenience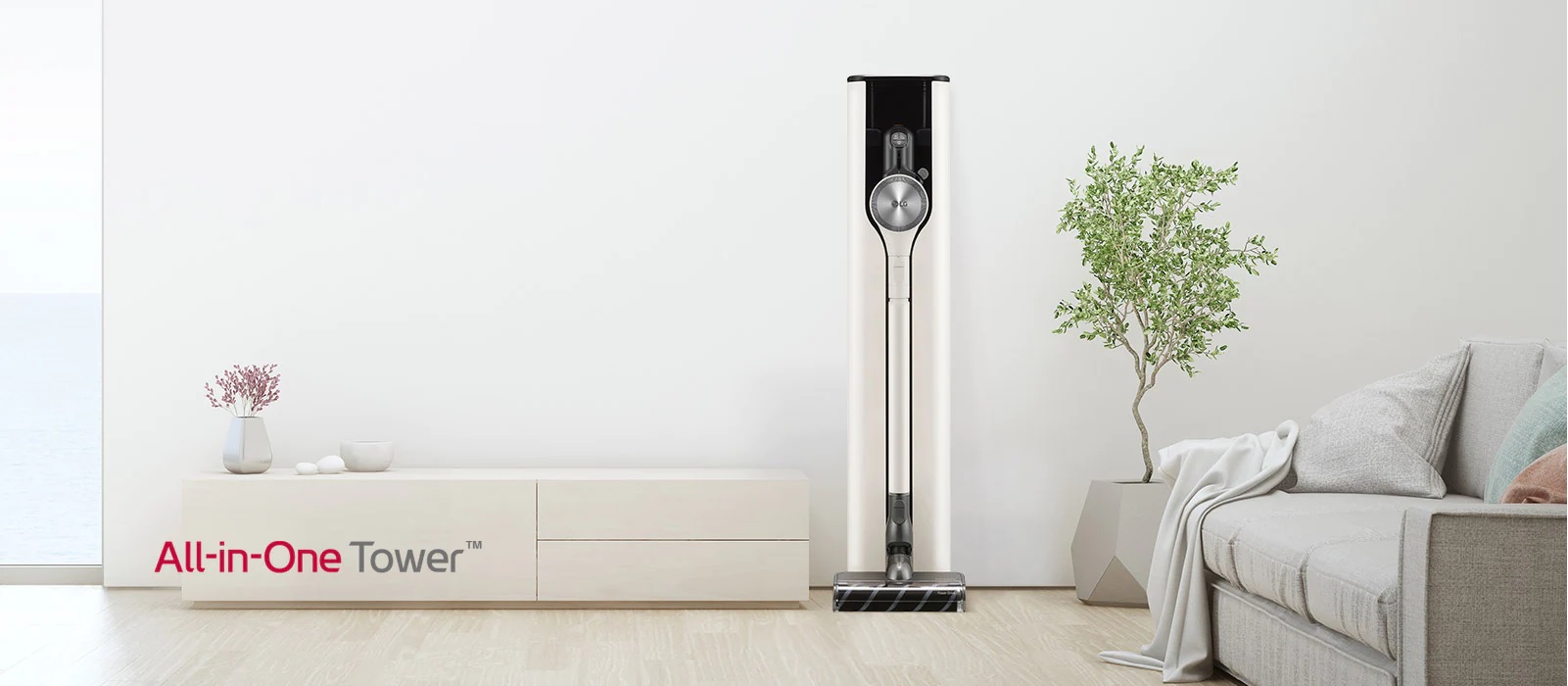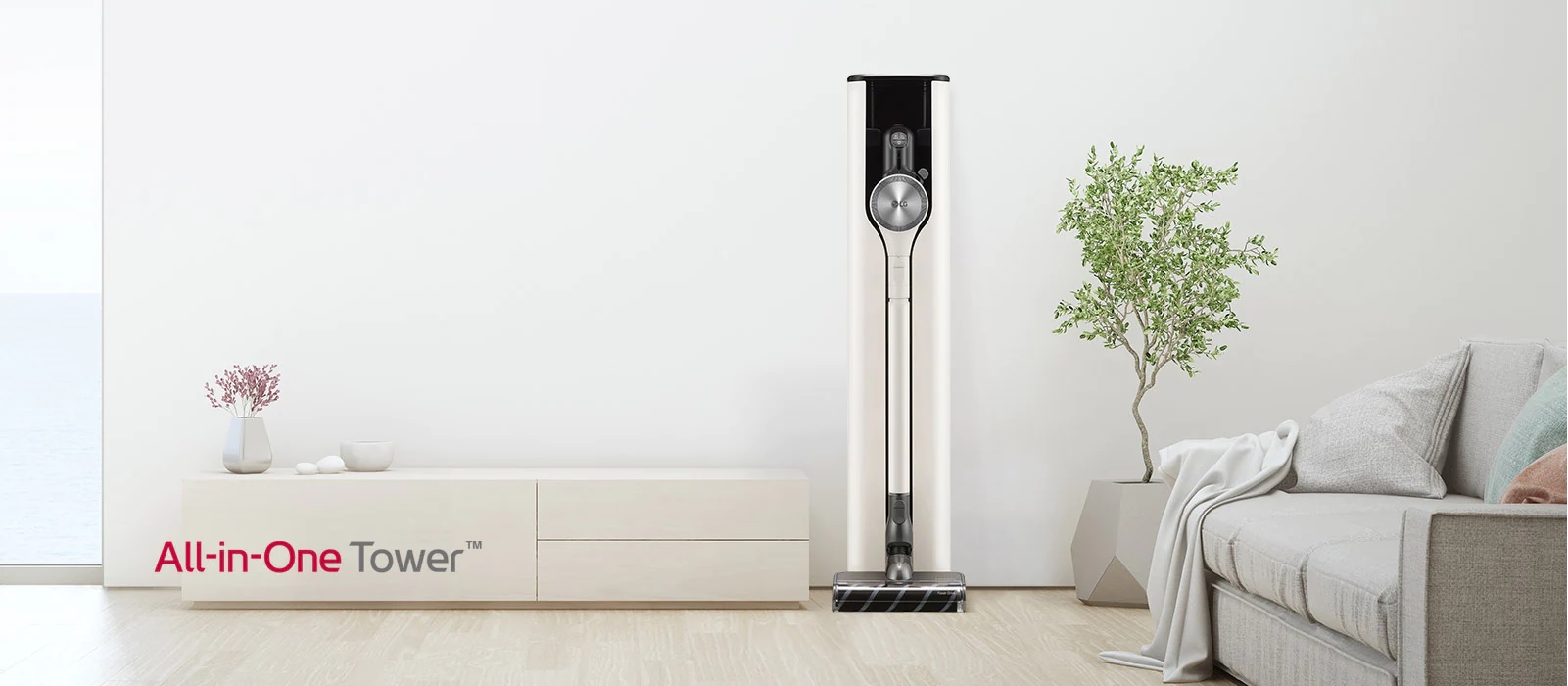 With a sleek design that amplifies the home's aesthetic, the LG CordZero™ A9T-Ultra with All-in-One Tower™ vacuum cleaner comes with a unique tower that doubles as a charging station and accessory stand that stores a range of up to six cleaning accessories. Prioritising hygiene at home, the All-in-One Tower™ automatically empties the dustbin contents into an attached 2.5L dust bag (14) with its fully-automated dust removal system, removing contact with dust. The dust bag also features a built-in UVC LED light source that helps to reduce bacterial growth from building up (15).
Promotion:
From 1st June to 12th July 2022, customers will receive complimentary grocery vouchers worth S$100, a Total Care Kit worth S$200, and a dust bag worth S$60 with every purchase of the LG CordZero™ A9T-Ultra with All-in-One Tower™.
LG styler™ with Mirrored Finish: Look Good Effortlessly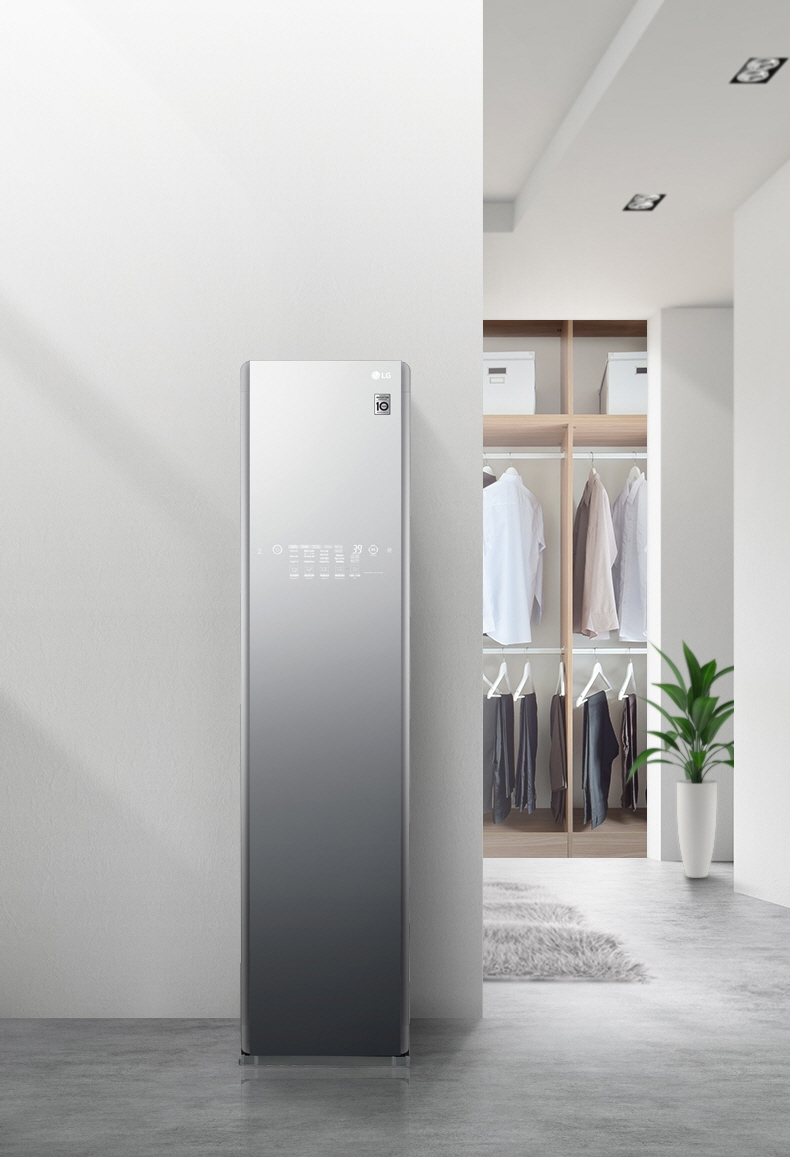 Easy to use, users can simply place the outfits into the LG styler™, select the Refresh mode for a quick 20-minute cleanse and the clothes will be ready in a jiffy, free of germs and odour. Powered by TrueSteam™ technology, the LG styler™ eliminates 99.9% of germs and bacteria (16) while the Moving Hanger gently shakes to reduce wrinkles on clothes and keeps them looking crisp. Not only is the styler™ able to sanitise clothes, but hard-to-wash items like stuffed toys, bags and masks can also be placed inside for a good cleaning.
Promotion:
From 1st June to 12th July 2022, customers will receive complimentary shopping vouchers worth S$100 with the purchase of the LG styler™ with Mirrored Finish.
Air Solutions Promotions
LG ARTCOOL Air Conditioners: Stay Cool and Clean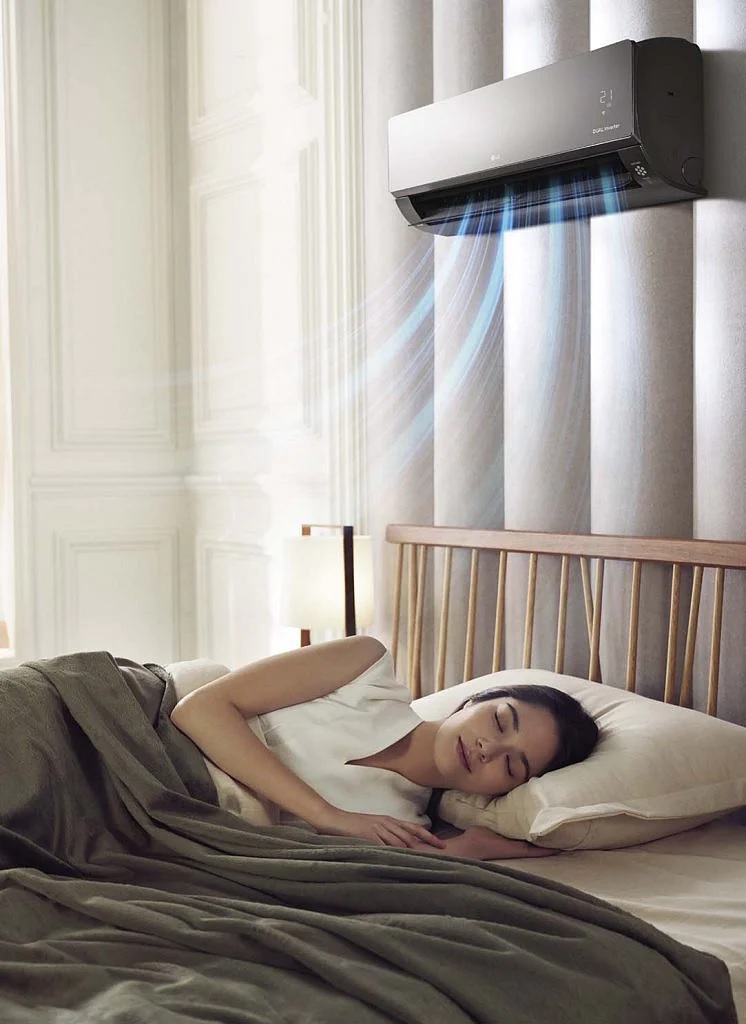 Introduce the LG ARTCOOL Multi Split Inverter Air Conditioner into the home and enjoy a new level of fresh air. Equipped with the Plastmaster™ Ionizer+, LG air conditioners are engineered to protect the home environment from bad odours and harmful contagious particles by infusing the air and surrounding surfaces with over 3 million ions to sterilise the area. (18) It also comes with auto cleaning capabilities such as a self-cleaning filter that prevents the formation of bacteria and mould on the heat exchanger with regular airflow. With the ability to connect to LG's ThinQ™ app, cool the rooms before arriving home without having to leave it on throughout the day.
Promotion:
From 1st June to 12th July 2022, customers can receive from S$50 to S$200 grocery vouchers with the purchase of one to four sets of Alpha Plus or Artcool System air-conditioning systems respectively. On the second purchase of System 2 to 4 within the same invoice, they can receive grocery vouchers worth S$100, S$150 and S$200 respectively.
LG PuriCare™ Air Purifier (Pet Mode): For a Breath of Freshness at Home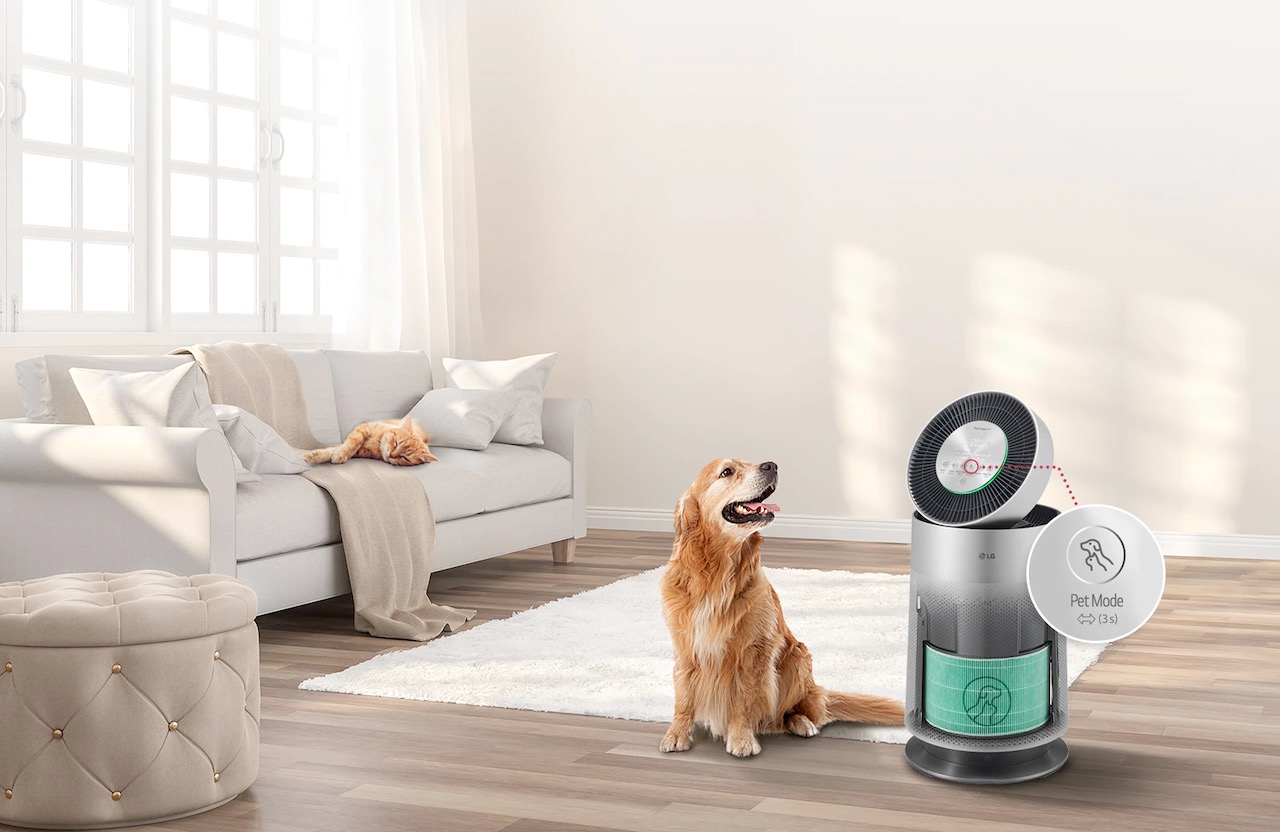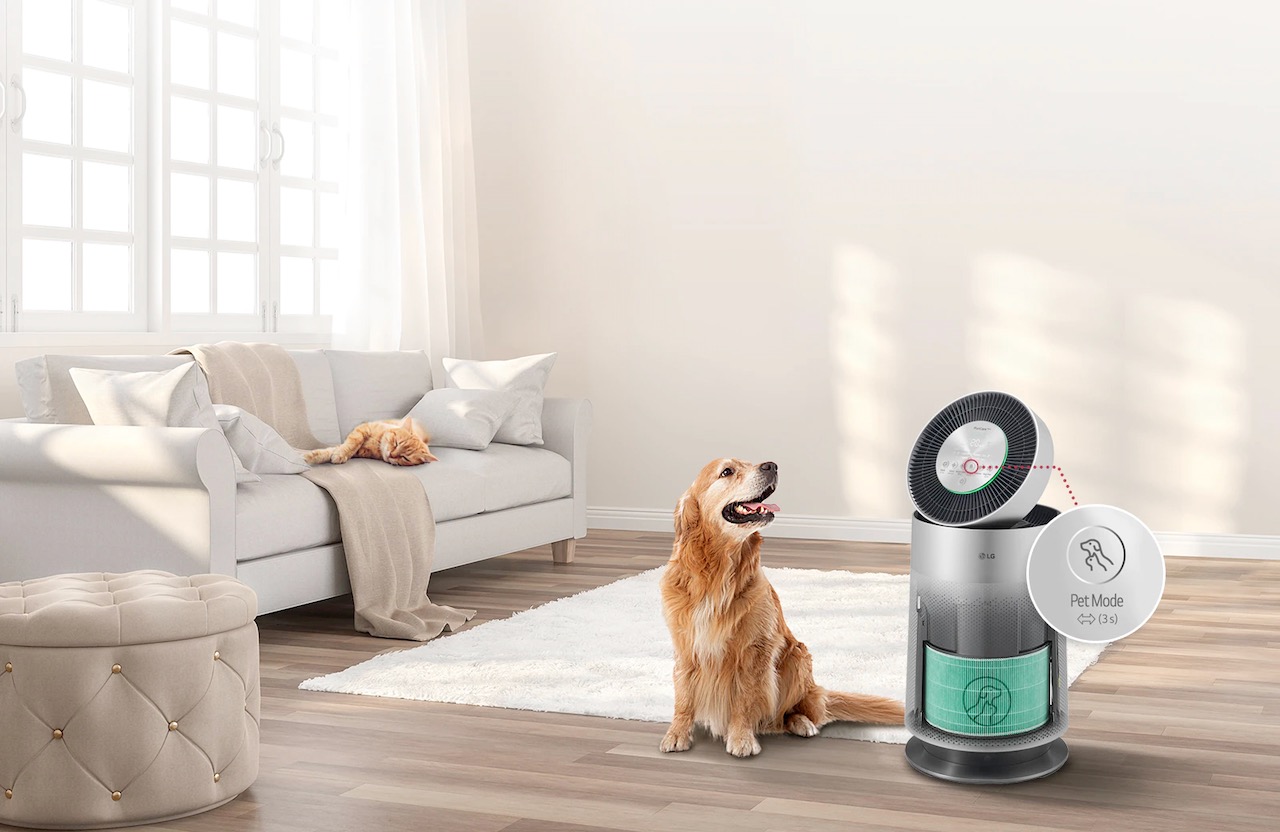 With a furry friend at home, the LG PuriCare™ Air Purifier (Pet Mode) helps to freshen the air while removing fur and dander, allowing for cleaner air to breathe in. The Clean Booster function rises and rotates to deliver clean air 24% faster to all corners of a room up to 7.5m far (19) with multi-filtration filters that eliminate 99.9% of dust, allergens and different types of harmful gases (20). Specifically for Pet Mode, this feature unique to LG focuses on airflow to the ground to remove 35% more pet hairs hovering above the floor and leaves the home much fresher.
Promotion:
From 1st June to 12th July 2022, customers will receive a complimentary HEPA and Deodorization Filter (worth S$180) with every purchase of the LG PuriCare™ Air Purifier (Pet Mode).
Do take note that terms and conditions apply for all promotions. For the full details of the LG Red Fair promotions, please visit http://www.lg.com/sg/promotions.
Wishing all fathers a Happy Father's Day 2022! Happy shopping with LG Electronics! 
Notes:
Models Z2, G2 and C2.
Models supporting Dolby Vision IQ with Precision Detail: 8K QNED Mini LED QNED99, QNED95, Z2, G2, C2 series.
TV Sound Mode Share may vary by TV models
Independent testing shows UVnano charging case eliminates 99.9 percent of Escherichia coli, Staphylococcus aureus and Klebsiella pneumonia bacteria on earbuds within five minutes during charging. UV LED function works only during charging and the FP9 case must be connected to external power source.
Select 'Faster Mode' to perform '1ms Response Time'. (Game Mode ? Response Time ? Faster Mode)
GS-X5982MC – Energy Ratings: 2 ticks, Annual Energy Consumption: 624kWh, Annual Energy Cost: S$168, Storage Capacity: 598L
Compared to LG conventional Side by Side InstaViewThinQ™(GSX971NEAE).
The UVnano (function name: Self Care) was assessed by laboratory tests by TÜV Rheinland using internal testing methods of measuring reduction of E. coli, S. aureus and P. aeruginosa in distilled water samples after exposure to the product's UV LED for 10 minutes each hour, after a total of 24 hours in normal household use. Actual results may vary depending on environmental conditions and usage. The product does not treat or cure health-related conditions and does not guarantee that water filtered by the product will be free from contaminants such as microbiological particles affecting health of users.
FV1413S2BA – Water Efficiency Rating: 4 ticks. Water Consumption 5.50 L/kg, Registration No.: WM-2021/032907/TUV
Tested by Intertek, based on IEC 60456: edition 5.0. TurboWash39 cycle with 5kg of IEC load compared to Conventional Cotton Cycle with TurboWash (F4V9RWP2W vs. FC1450S2W). The results may be different depending on the environment.
Tested by Intertek on March 2019 Cotton cycle with 2kg of underwear compared to LG Conventional Cotton Cycle (FC1450S2W). Results may be different depending on clothes and environment.
Allergy Care cycle certified by BAF (British Allergy Foundation) reduces 99.9% house dust mite allergen.
Tested by Intertek in December 2018 in accordance with AATCC standard. Cotton cycle with the "Wrinkle Care" option (3 mixed shirts) compared to the cotton cycle without option. Results may be different depending on clothes and environment.
Dust bag should be replaced when the indicator on the display is flashing
Tested by KRIBS (Korea Research Institute of Bio Science) in accordance with LG Electronics protocol

comparing the number of the live bacteria in the dust bag of the All-in-One Tower after operating the UVC LED for two hours (Model number: VDS-ST1*U) at a temperature of 23.0 degrees Celsius 2.0) with a relative humidity of 45 percent

±

5%). The dust bag of the All-in-One Tower is filled with simulated household dust (specified in IEC 628852 7.2.2.3) and bacteria (staphylococcus aureus, pseudomonas aeruginosa, pneumonia bacilli, escherichia coli-about 107 CFU per

?

for each test bacteria) cultivated in a petri dish. The tested bacteria is located in nine representative locations on top of the dust. The inhibition rate of bacterial growth may vary depending on the actual environmental conditions. The UVC LED operates for two hours to inhibit bacterial growth.

For 99.9% reduction in exposure to live house dust mite and bacteria (E. coli and S. aureus). Certified by VDE, kills 99.9% of bacteria (E. coli and S. aureus) with Sanitary – Normal program. Kills 99.99% of viruses (PEDV / ICHV / IBRV) tested by Chonnam National University and 99.9% Human Coronavirus (hCoV-229E) tested by Jeonbuk National University with Sanitary – Heavy Duty program. PEDV / hCoV-229E virus is a type of coronavirus and is not a test result for new coronavirus 19 (COVID-19). LG test results (May vary ±10 per machine).
Prices vary across different authorized retailers
Specifications may vary for each model
Tested by LG internal lab with an enclosed area of 259 cubic meters (9.8 x 9.8 x 2.7 meters) using PuriCare 360°

(model AS309DWA) with Clean Booster Mode turned on, measuring the speed of the wind at a height of 1.5 meters at a distance of 7.5 meters away from the product

Anti-bacterial 99.9% ('20.4.3)

?

Tested by KTR(Korea Testing and Research Institute)

?

Test bacteria: Staphylococcus aureus / Klebsiella pneumoniae / Escherichia coli

?

Test Method: ISO 20743 (Termination of antibacterial activity of textile products) *Anti-viral 99.9% ('20.4.14)

?

Tested by Seoul University Graduate School of Health

?

Test bacteria: mouse hepatitis virus (MHV; murine coronavirus) (human infectious coronavirus surrogate)

?

Test Method: ISO 20743 *Dust 99.999% : Tested by KCL, Korea Conformity Laboratories. Remove 99.999% of micro dust size of 0.01

?

in 60 min. after operating on clean booster mode for 20 min. Products: PuriCare™ AS309DWA Condition: 30.0

?chamber.
* Information and pictures courtesy of LG Electronics Singapore and APRW *