G-SHOCK announced new G-SQUAD featuring Urban Colours
G-SHOCK announced new G-SQUAD featuring Urban Colours. The new design tough sports watches base models are the GBD-200 which inherits the square design of the original G-SHOCK, and the analog-digital combination GBA-900. There are 4 colourways: Black, Beige, Dark Green and Brown. The new urban colours of the new G-SQUAD watches fit well with both outdoor and urban wear, their designs are suitable for sporty activities such as workouts and running.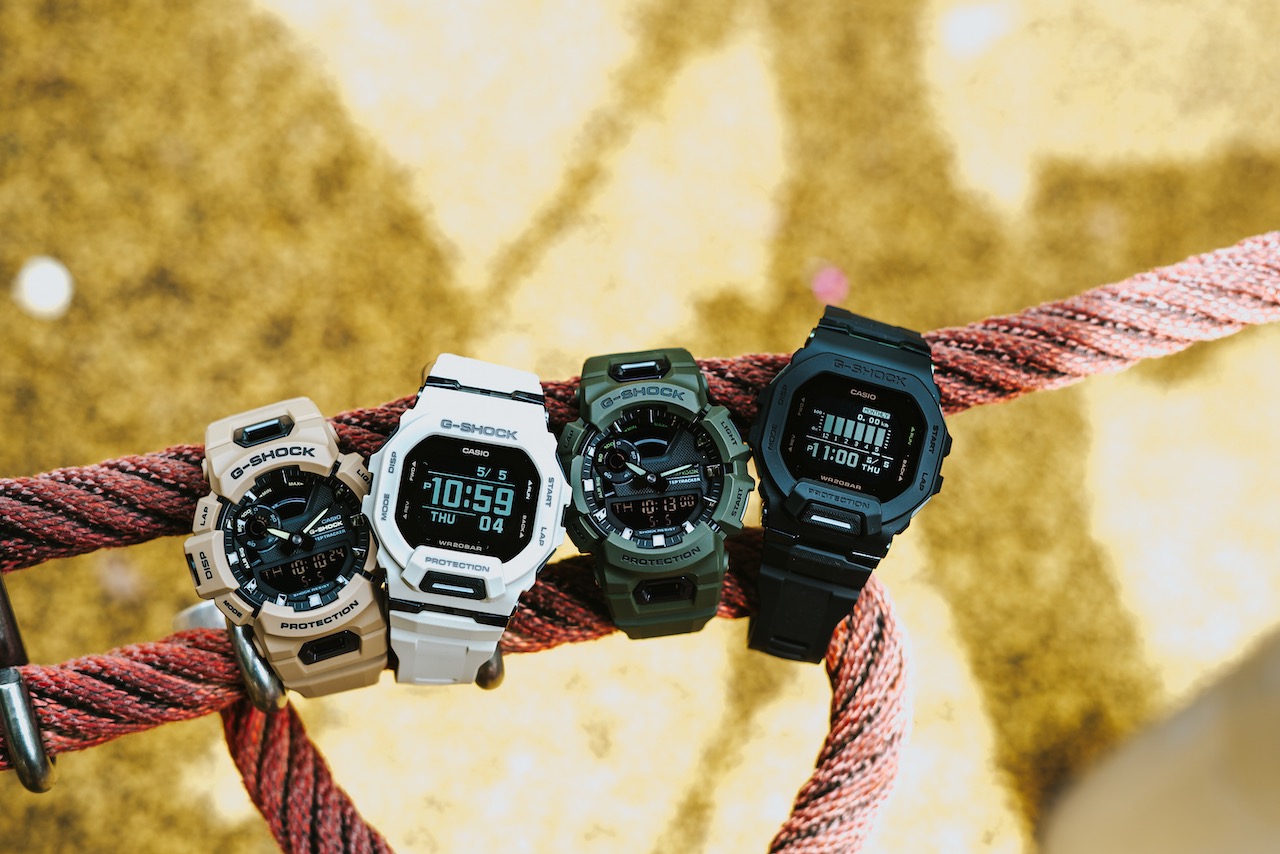 The G-SQUAD watches can link with the GPS of a smartphone for quicker calibration of distance measurements. With this calibration, it makes running distance measurements more accurate, even when the watch is not connected to the smartphone. You can also measure your running pace, and an auto lap function is to measure the time, which takes you to run a specified distance.
A G-SHOCK MOVE app can be installed on your smartphone and linked with the watch and check your Lifelog and history data, which can support daily training. You can also use the app to configure various watch settings. Smartphone linking also lets you connect with the watch via Bluetooth® to enable auto time adjustment, phone notifications, step tracking, and other functions throughout the day. From daily health management to the training that improves running endurance, these new watches provide you with the tools you need to achieve a wide range of health and workout goals.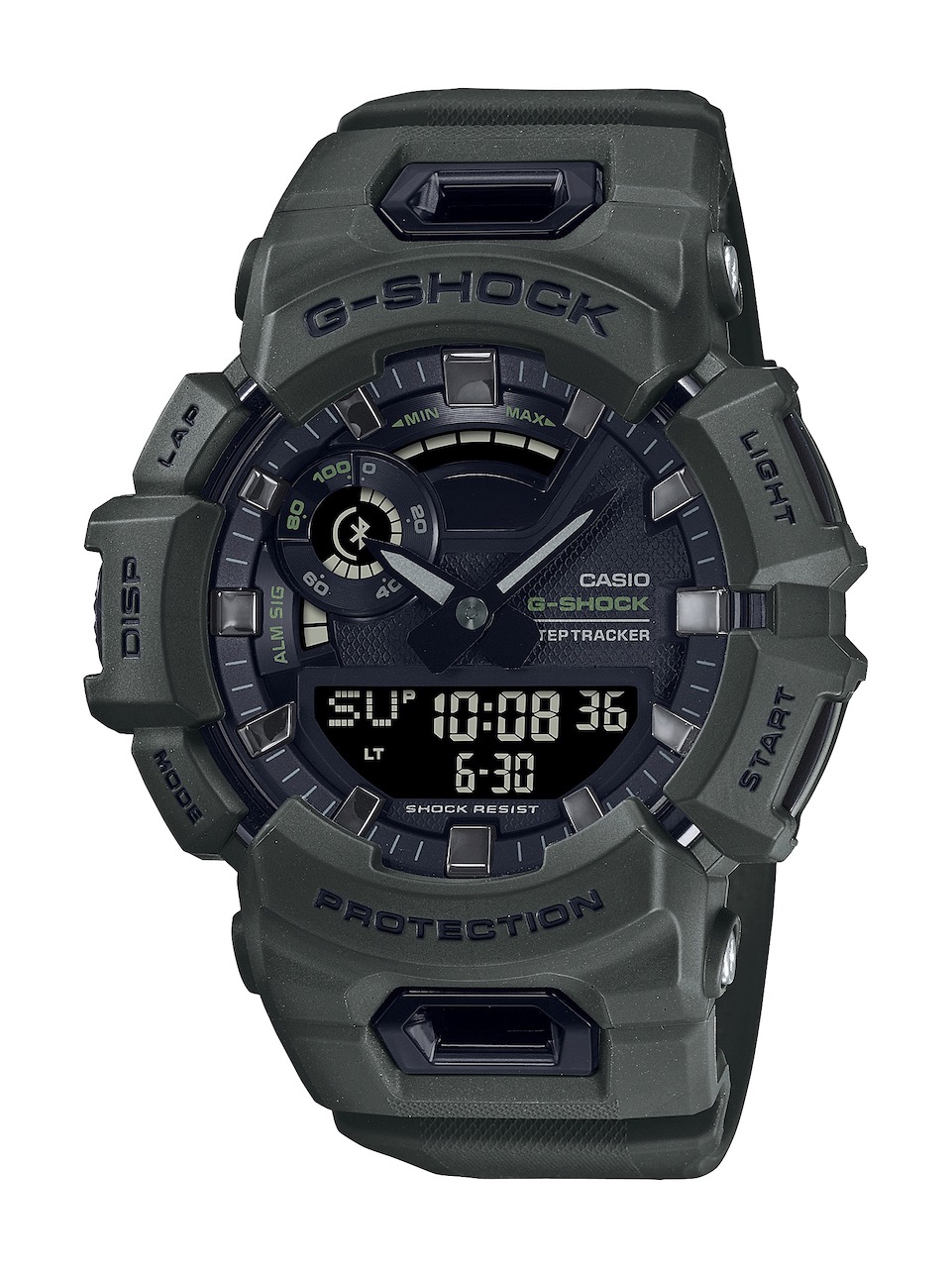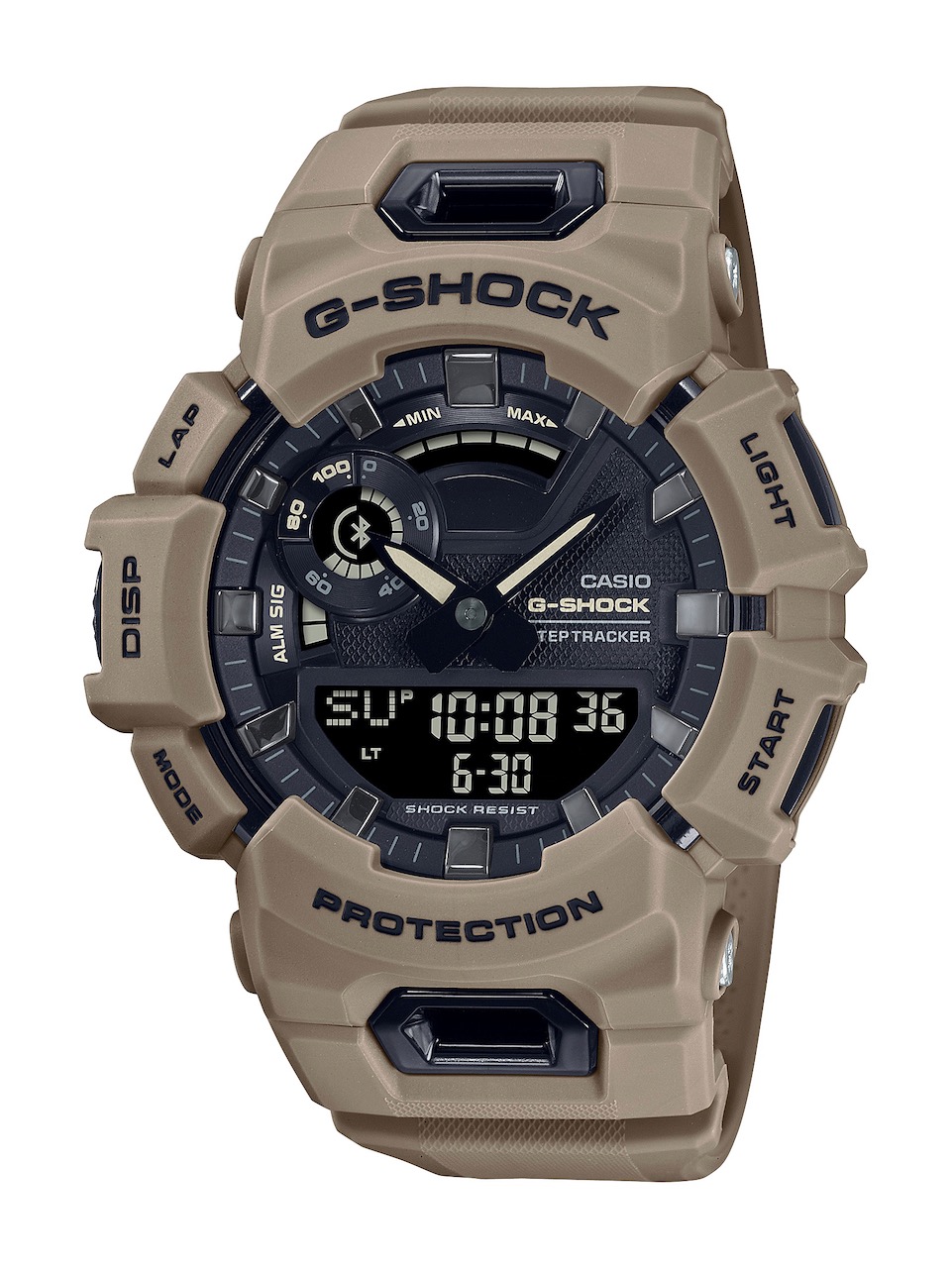 The new G-SQUAD watches are equipped with a double LED light for the face and a digital display, which gives a clear view in dark places. The soft urethane band with many band holes provides you with outstanding ventilation and flexibility, ensuring a snug fit on your wrist.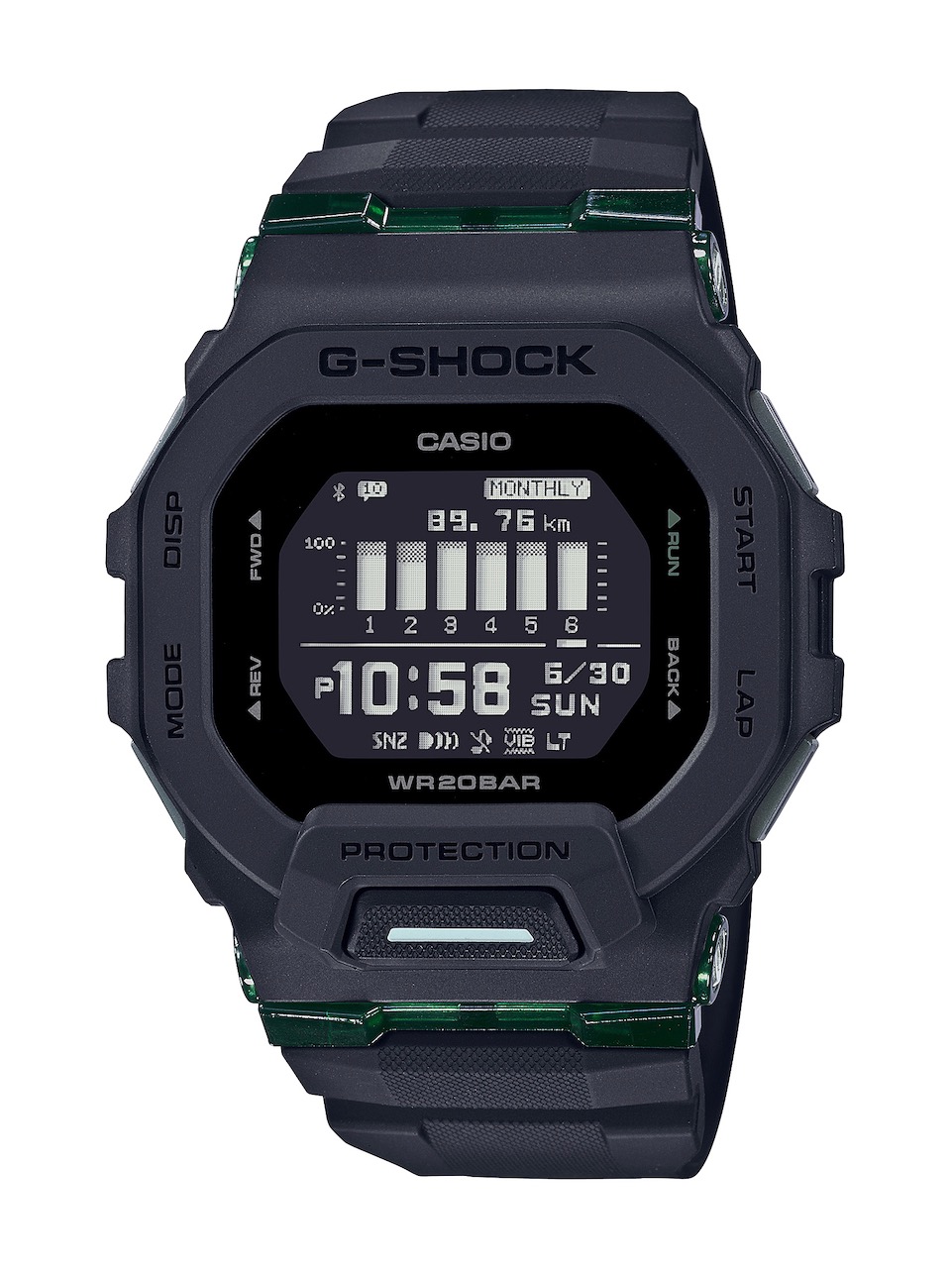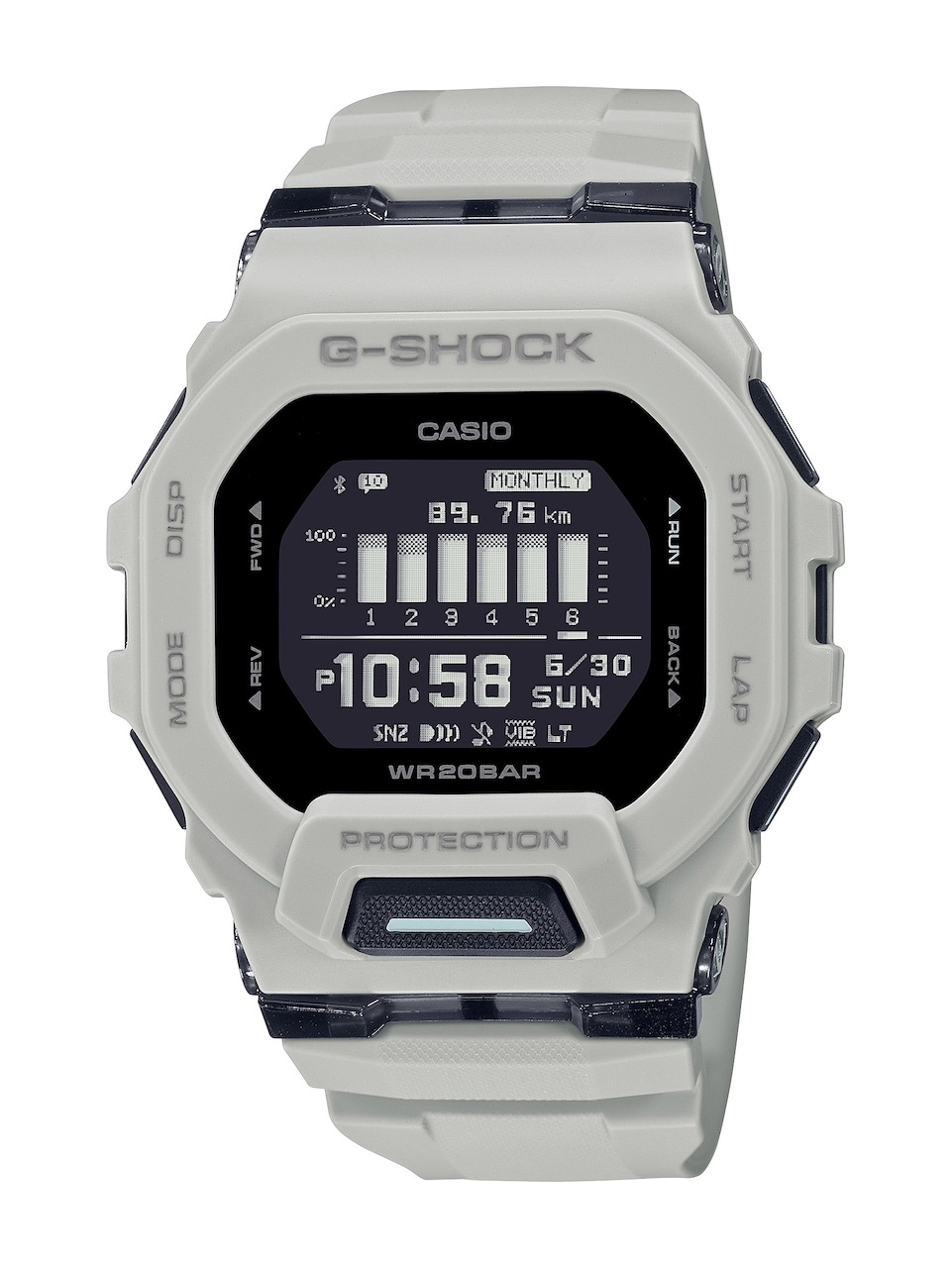 Pricing and Availability
The G-SQUAD watches will be available at https://gshock.casio.com/sg/ and at all G-SHOCK stores in June 2022.
Technical Specifications
GBD-200
Construction

Shock-resistant

Water Resistance

200 meters

Training Functions

Display of distance, speed, pace, and other calculated values based on accelerometer, auto/manual lap times, Auto Pause, target alert setting (time, altitude, calories burned) on/off, training display customization (elapsed time, distance, pace, lap time, lap distance, lap pace, average pace, speed, average speed, calories burned)

Training Log Data

Up to 100 runs, up to 140 lap records per run: elapsed time, distance, pace, calories burned

Life Log Data

Daily data display (step count), Monthly data display (running distance)

World Time

38 time zones* (38 cities + coordinated universal time), daylight saving on/off, auto summer time (DST) switching

*May be updated when connected to a smartphone.

Stopwatch

Measuring unit: 1 second; measuring capacity: 99:59'59; measuring modes: elapsed time, split time

Countdown Timer

Interval measurement (up to 5 timers);

measuring unit: 1 second; countdown range: 60 minutes; countdown start time setting range: 1 second to 60 minutes; 1-second accuracy;

auto-repeat

Alarm

4 daily alarms (with snooze alarm)

Other Functions

User profile setting, Mobile Link functions (Automatic Connection),

full auto-calendar; 12/24-hour format; button operation tone on/off; LED backlight (auto light, Super Illuminator, afterglow with selectable illumination duration: 1.5 seconds or 3 seconds); airplane mode; vibration function

Battery Life

Approx. 2 years on CR2032

Size of Case

48.4 × 45.9 × 15.0mm

Total Weight

Approx.58g
GBA-900
Construction

Shock-resistant

Water Resistance

200 meters

Life Log Data

Calorie and distance calculations based on step

count, basal metabolic rate

Daily data display: Step count, calorie, distance

Double LED Light

LED light for the face (Auto LED light, Super illuminator, selectable illumination duration (1.5 seconds or 3 seconds), afterglow)

LED backlight for the digital display (Auto LED light, Super illuminator, selectable illumination duration (1.5 seconds or 3 seconds), afterglow)

Stopwatch

1/100-second stopwatch

Measuring capacity:

00'00"00~59'59"99 (for the first 60 minutes)

1:00'00~23:59'59 (after 60 minutes)

Measuring unit:

1/100 second (for the first 60 minutes)

1 second (after 60 minutes)

Measuring modes: lap/split timing, distance/pace display, auto/manual lap timing

auto lap notification

Memory capacity: Up to latest 45 records (measurement start month, date, hour,

minute, lap/split times, total time, distance, average pace, calories burned, lap

number, time, distance, average pace of each lap/split)

Countdown Timer

Timer for interval measurement (up to five times settings)

Measuring unit: 1 second

Input range: 00'00" to 60'00" (1-second increments)

Others: Auto-repeat, 5-second countdown auto start, repeat (1 to 20 times)

Alarm

5 daily alarms, Hourly time signal

Other Functions

Mobile link (Automatic connection); Hand shift feature (Hands move out of the way to provide an unobstructed view of digital display contents); User profile creation; Airplane mode; Dual time (Home city time swapping); Full auto-calendar; 12/24-hour format; Button operation tone on/off

Accuracy at Normal Temperature

±15 seconds per month (with no mobile link function)

Battery Life

Approx. 2 years on CR2025

Size of Case

51.3 × 48.9 × 16.6 mm

Total Weight

Approx.61g
* Information and pictures courtesy of G-SHOCK and Brand Cellar *