Canon Unveils Four Feature-Packed Digital IXUS Compact Cameras
Canon recently unveiled 4 new powerful and exciting digital compact cameras to their IXUS camera family line up. They are the IXUS 255 HS, IXUS 140, IXUS 135and IXUS 132 – power-packed with new and useful features for users who demand more from their nifty gadget.
The IXUS 255 HS, IXUS 135, IXUS 132, along with the world's slimmest* 8x long zoom digital compact camera, theIXUS 140, sport new advanced features such as Hybrid Auto, ZoomPlus and Eco mode.
Pricing and availability
The new IXUS cameras are available at all Canon authorised dealers at the following prices and colours:
| | | | |
| --- | --- | --- | --- |
| Model | Availability | Price | Colour(s) available  |
| IXUS 255 HS | Mid-March | $369 | Black, Silver and Pink |
| IXUS 140 | End-February | $299 | Silver, Pink and Red |
| IXUS 135 | Mid-March | $269 | Black |
| IXUS 132 | Mid-March | $199 | Silver, Blue and Pink |
Technical Specifications for the new series of IXUS digital compact cameras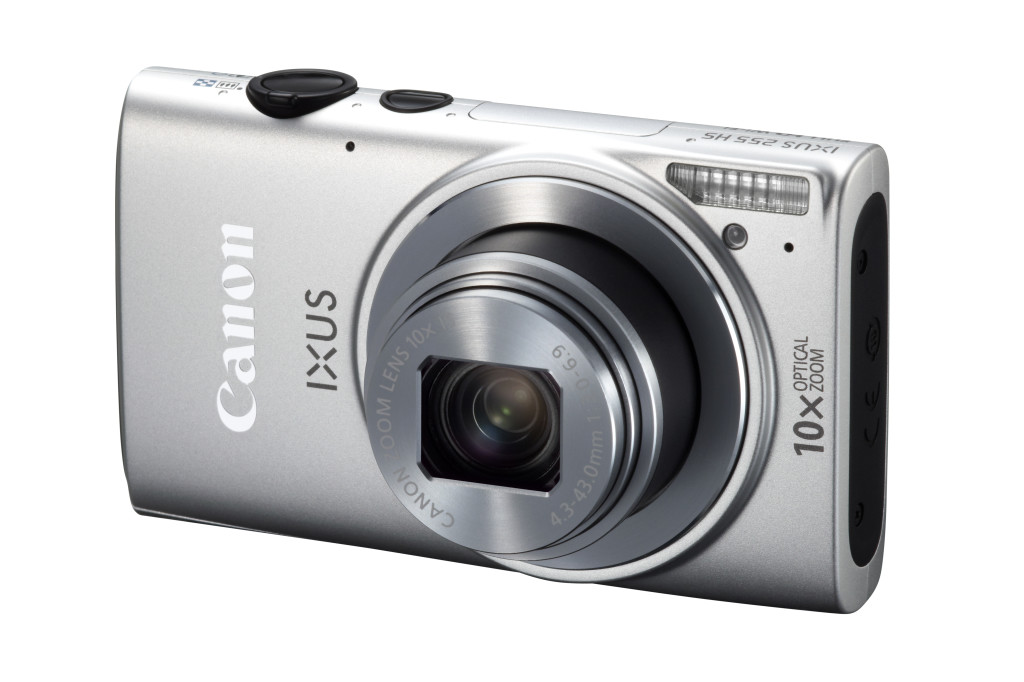 IXUS255 HS 
Dimensions: 97.2 x 56.4 x 22.5 mm
Weight: Approx. 144g (5.08 oz.) (Including battery and memory card)
Optical Zoom: 10x (24 –240mm)
ZoomPlus: 20x
Image sensor: 12.1 mega-pixel CMOS sensor
Imaging processor: DIGIC 5
Max ISO speed: 6400
Maximum video quality: Full HD
LCD: 3.0"
Battery type: Lithium battery
Wi-Fi: Yes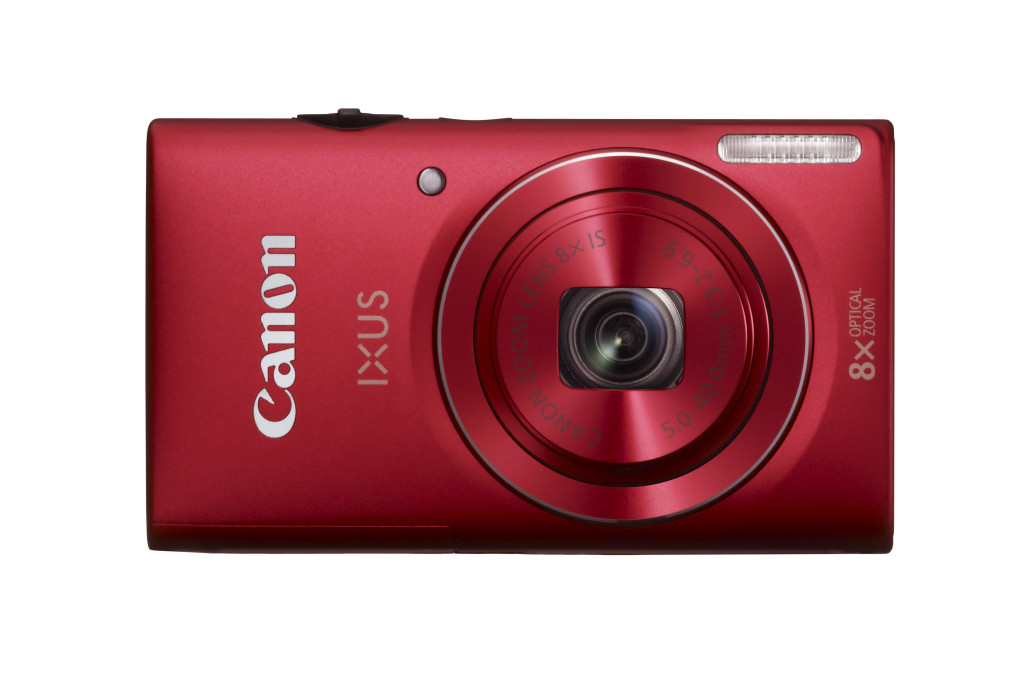 IXUS 140
Dimensions: 95.4 x 56.0 x 20.6 mm
Weight: Approx. 133g (4.69 oz.) (including the battery and memory card)
Optical Zoom: 8x (28 –224mm)
ZoomPlus: 16x
Image sensor: 16 mega-pixel
Imaging processor: DIGIC 4
Max ISO speed: 1600
Maximum video quality: HD
LCD: 3.0"
Battery type: Lithium battery
Wi-Fi: Yes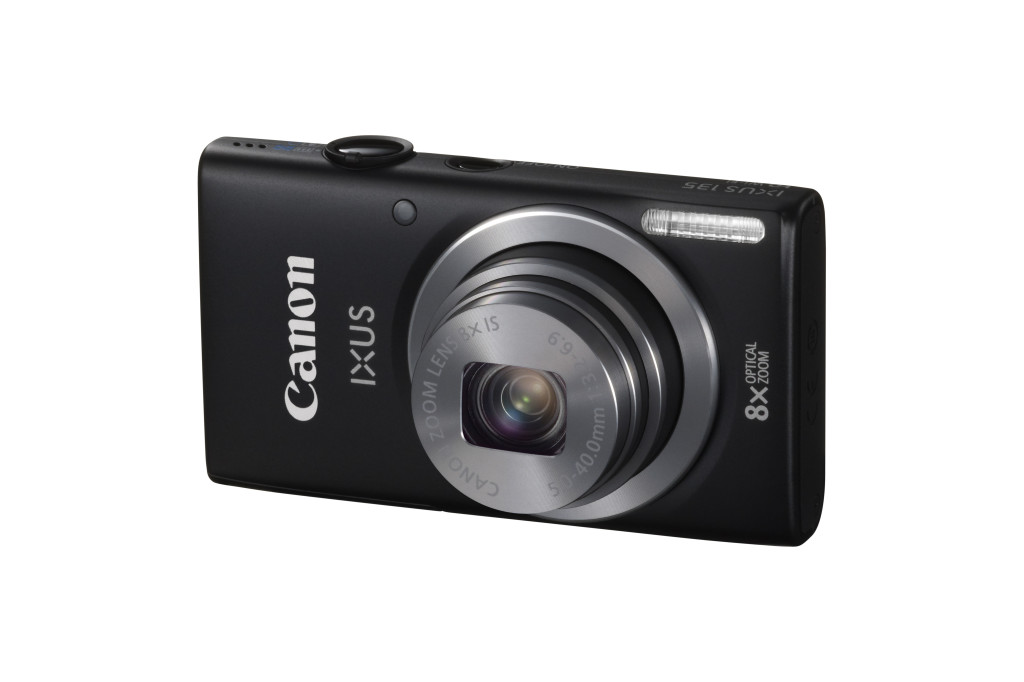 IXUS135
Dimensions: 92.9 x 52.4 x 21.6 mm
Weight: Approx. 134g (4.73 oz.) (Including battery and memory card)
Optical Zoom: 8x (28 –224mm)
ZoomPlus: 16x
Image sensor: 16 mega-pixel
Imaging processor: DIGIC 4
Max ISO speed: 1600
Maximum video quality: HD
LCD: 2.7"
Battery type: Lithium battery
Wi-Fi: Yes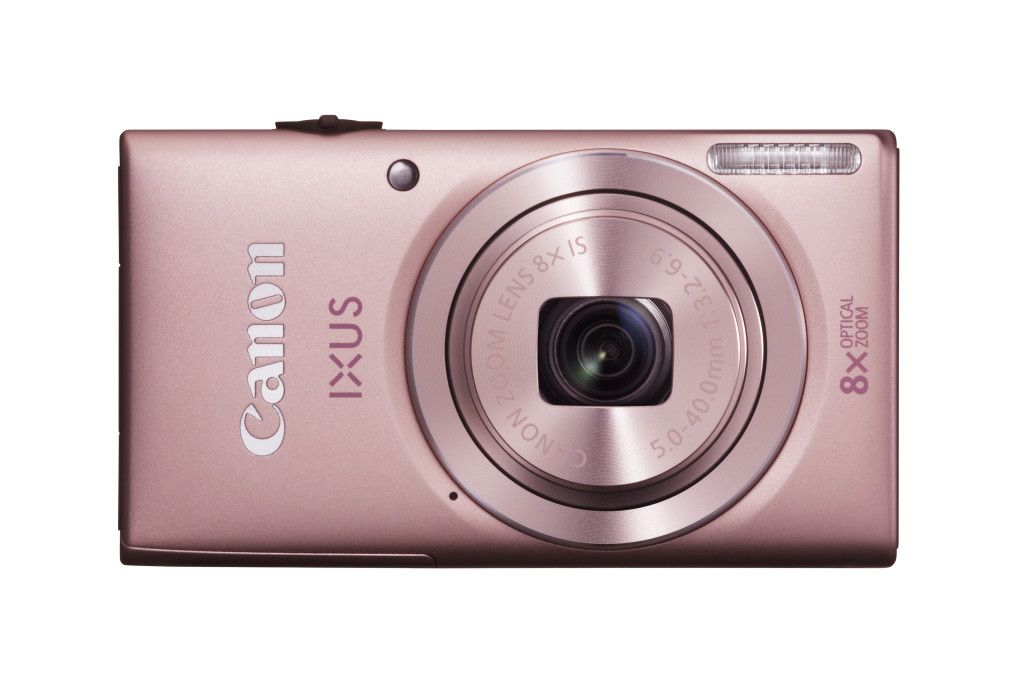 IXUS132
Dimensions: 92.9 x 52.4 x 21.6 mm
Weight: Approx. 133g (4.69 oz.) (Including battery and memory card)
Optical Zoom: 8x (28 –224mm)
ZoomPlus: 16x
Image sensor: 16 mega-pixel
Imaging processor: DIGIC 4
Max ISO speed: 1600
Maximum video quality: HD
LCD: 2.7"
Battery type: Lithium battery
Information and photographs Courtesy of Canon Singapore