Game On with New WeChat Upgrade
WeChat, a communication app, is not just enhancing your social life with communications. WeChat has upgraded and added new features with its Game On! WeChat is not just a communications app, it's an integrated and holistic app for communications, interaction, social and fun with your family and friends.
You can now challenge your friends to a host of WeChat Games and gloat when you beat them with new animated stickers from the Sticker Shop. And the fun doesn't stop there. You can also share your life through pictures and personalized captions with StoryCam for WeChat – a photo app by Tencent. Everyone wants to know what you're up to, so give them a play-by-play update of your whereabouts. Stay connected with your friends like never before!
Gaming Gets Social with fun and addictive WeChat Games!
Introducing WeChat Games – a place where you can challenge your friends with fun and addictive games while you're on the move. Pit yourself against the best around your neighborhood with WeChat's location-based service, find competitors nearby and beat the top scorers. Don't forget to check back in – we always have more games coming your way!
For starters, get the fun on with 'Wreckless Racer', 'Gunz Dash', 'Craz3 Match', '2Day's Match' and 'Pencil Pilot'.
'Wreckless Racer' (available soon)
Gear up and kick start your engines with Wreckless Racer, a new speed racing game with cutting-edge graphics and heart-pounding actions for the ultimate thrill to the finishing line!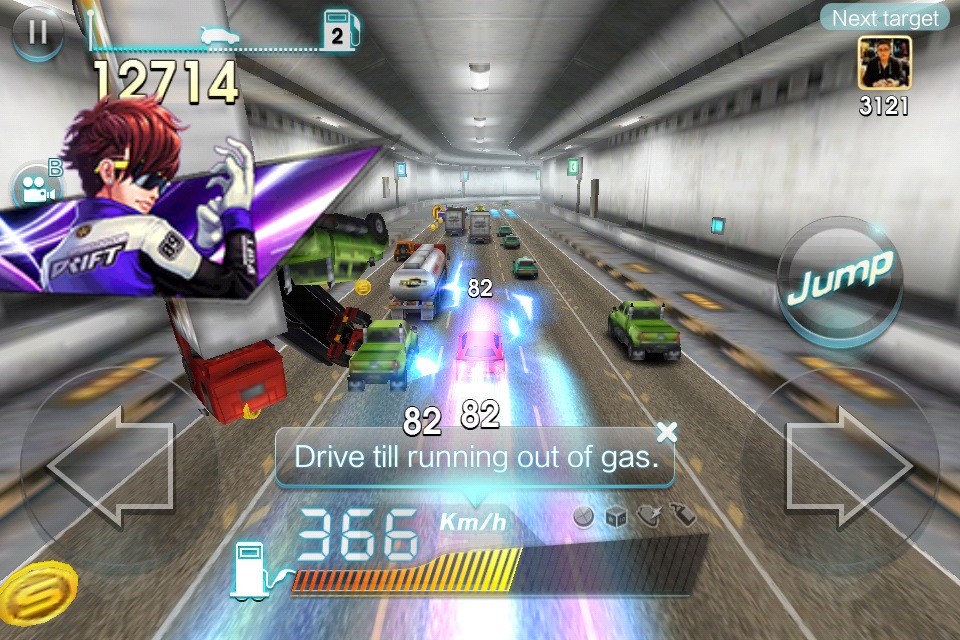 Choose your favorite hero and embark on an exciting adventure in a fantasy universe. Speed through worlds and collect coins for a high score in this thrilling 2D animated, endless running game! (Official site: http://games.wechat.com/gunzdash)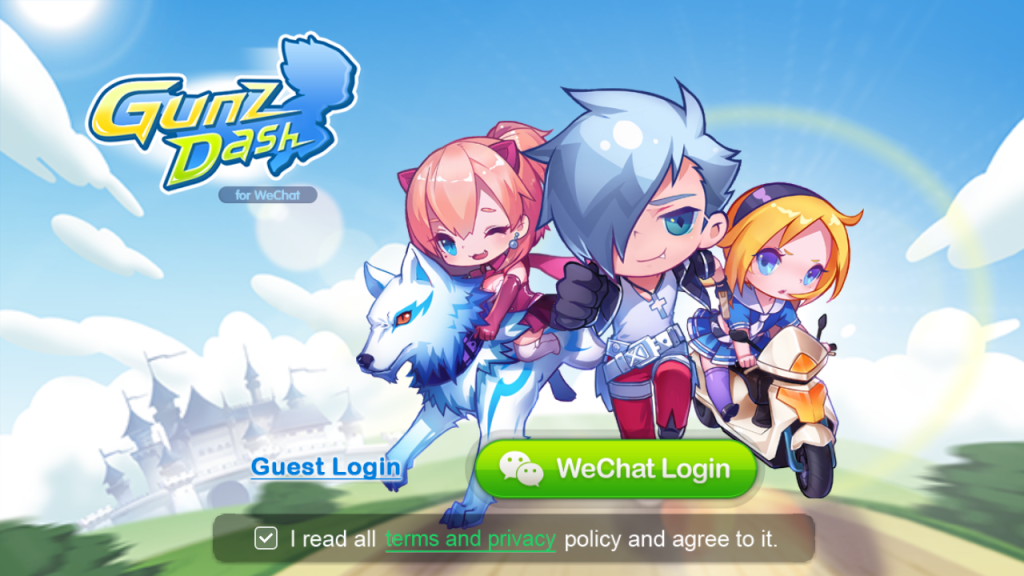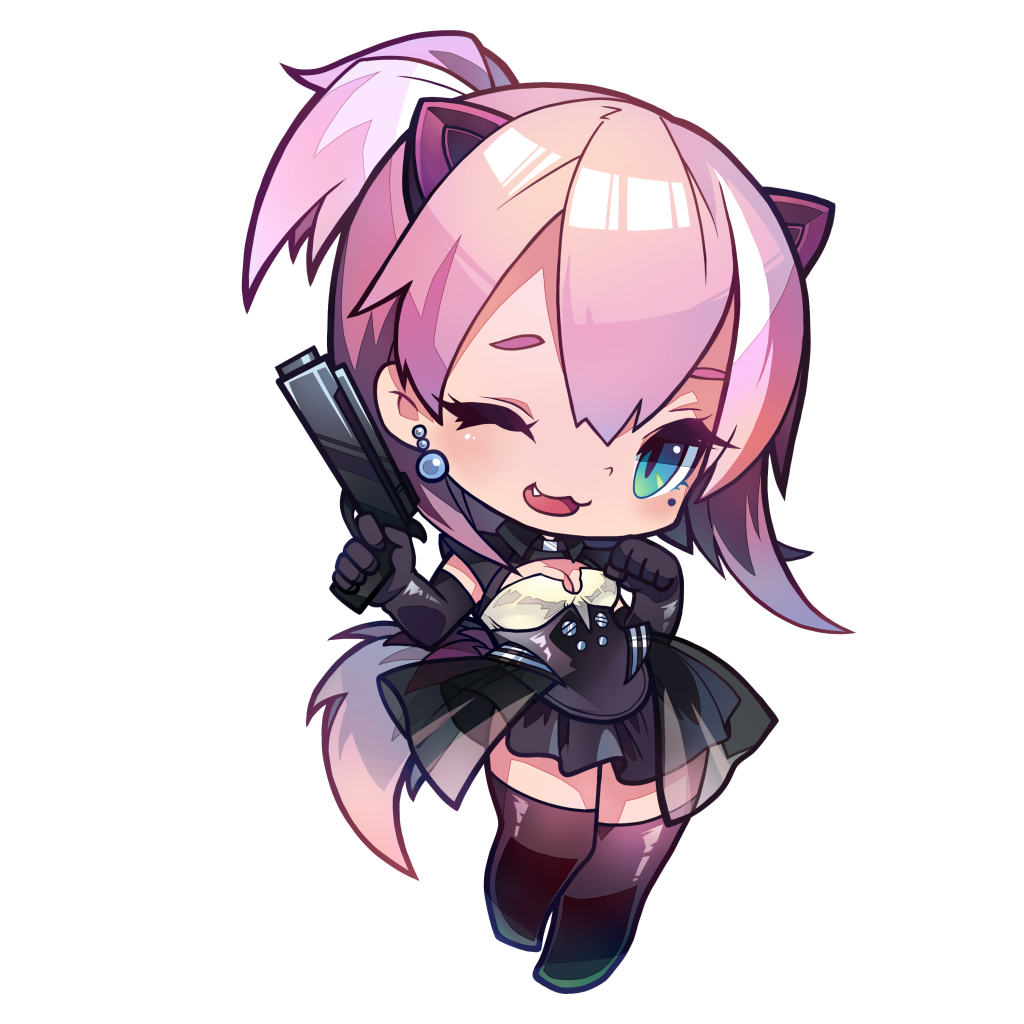 An easy-to-play but addictive game! Line up animals of the same kind for spectacular effects and speed up to the next level! (Official site:http://games.wechat.com/craz3match)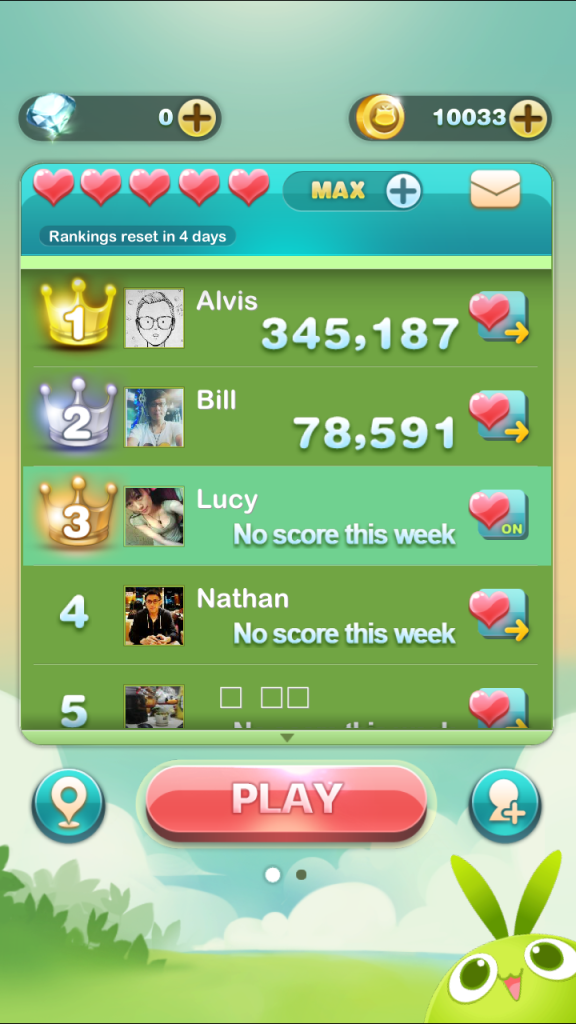 Match two tiles of the same kind in this brand new casual puzzle game to clear your way to the top rankings! Challenge yourself and win the Crown! (Official site: http://games.wechat.com/2daysmatch)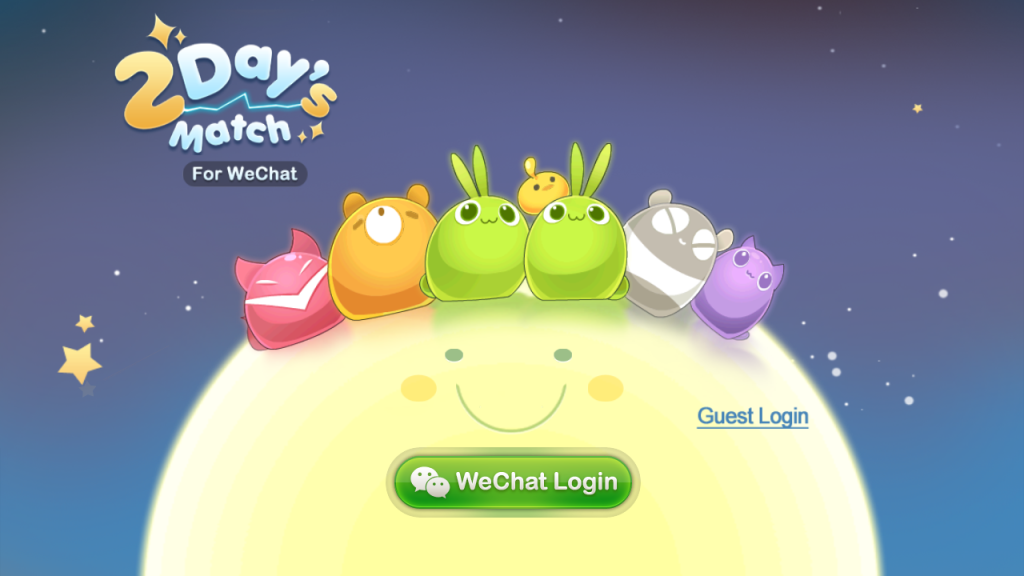 Spice up any conversation and get your friends laughing by sending them stickers from the WeChat Sticker Shop. Choose the latest and popular Chewyhams, Frog and Horse and Puppy Time stickers – there are always more being added to share, many of which are free!
Upsize your Chats. Level up your Social Life.
All this gaming, sticker-ing and chatting made you widely popular? WeChat's got you covered.  It's easy to manage all your connections with group chats. You can now host up to 100 friends in a chat with two select groups.
Everybody's a Storyteller with StoryCam for WeChat
Capture and transform every moment in life into a photo story with StoryCam for WeChat (Official site: http://camera.wechat.com)
With festival watermarks, filters and real-time location based information, you can now personalize and share any moment. You can also use your own words to describe the 'what', 'where' and 'when' of your photos with this exclusive app. Download StoryCam for WeChat for free and start telling your photo stories!
Features of StoryCam for WeChat include:
Choose from five photo themes: Featured, Place, Weather, Food and Lifestyle
Enhance photos with up to 13 free filters
Receive and customize your photos with real-time location, weather and date updates
Edit your location and stories
Place watermarks wherever you want on your photos
Share photos easily with WeChat friends, on Moments or by email
WeChat's not stopping there. With the latest software upgrade, the app has more new features that make connecting even more enjoyable.
Save your favorite text and voice messages, photos and videos to 'Favorite Messages' – the first cloud-based storage service on mobile social communication apps – to view and share again anytime. With WeChat's Favorite Messages feature, you can edit and add new content to saved messages in any way you want. It's time to kiss the hassle of scrolling through chat history to dig out important messages, photos and videos goodbye!
Register with Email Address
Expand your social network without compromising your privacy. A phone number is not a must – you can register with your email address to start chatting with friends.
Gmail Contact Integration
Link WeChat to your Google account to find out who else is using WeChat and add them to your friends list.
Supports Latest Smartphone iOS Platforms
WeChat 5.1 is optimized to support the latest versions on both iOS and Android.
The latest WeChat 5.1 and StoryCam for WeChat are now available for both Android and iOS users. Visit www.wechat.com for the latestinformation.
Webpage: http://www.wechat.com
Facebook Page: http://www.facebook.com/WeChatSingapore
* Information and Pictures Courtesy of WeChat and Ogilvy Public Relations Worldwide *