Social Media, an important field of the internet arena nowadays and probably in the years to come, some might feel and say that it is overhyped, some think it's getting more important and powerful, with more companies, organisations and individuals engaging or using the social media channels and tools.
The question is, just how powerful is the effect of Social Media ? Recall my First Guest Post ? It's an example of how the power of Social Media Networking it can be. Check out 55 Interesting Social Infographics too ! Let's all take a look at this interesting infographic below :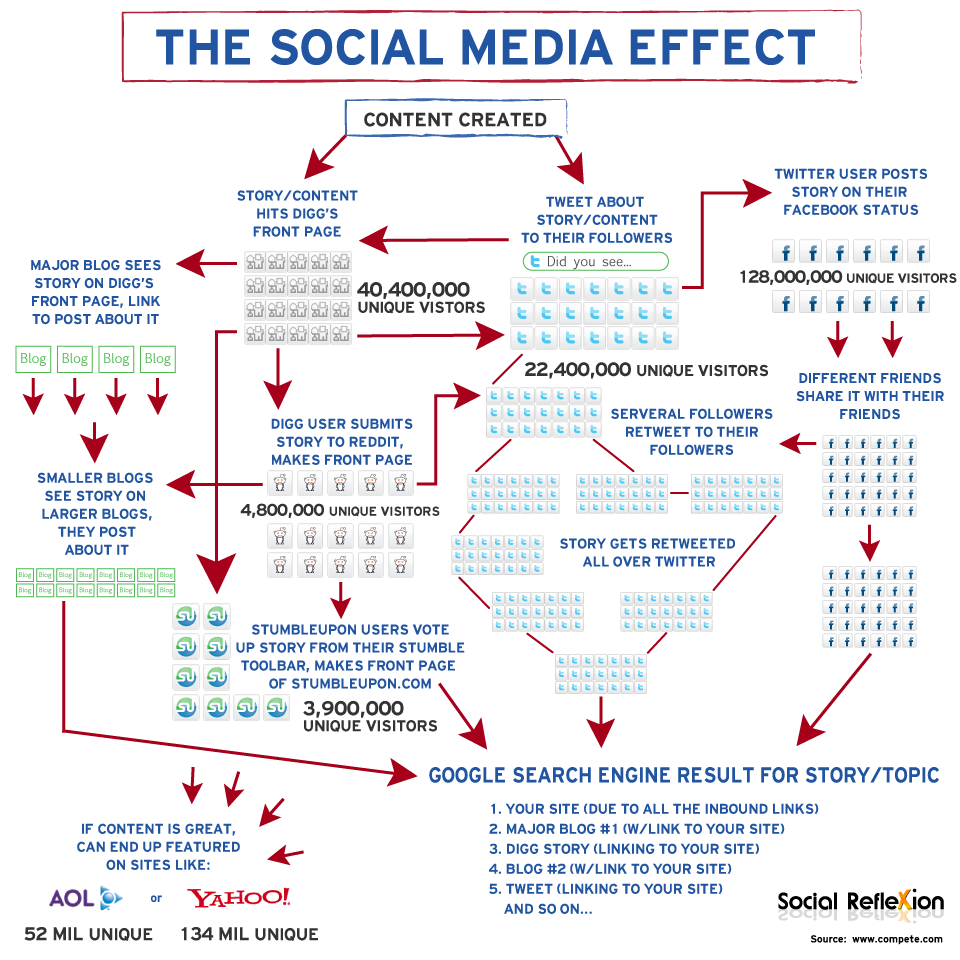 Source : Social Reflexion
Today, by creating content, via your interesting blog posts, sending it out to the blogsphere, via the social media channels and tools, by consistently developing quality content posts and sharing, you will find your sharing/writings in the blogsphere and getting more well known not just locally in your area, region or country, it's international too !
Just how Powerful is the Effect of Social Media ? It can be beyond your imagination 🙂