A photographer (digital since 2001 and film since early 1980s) and a technology gadget fanatic since the boom of Information Technology (IT) products and services, I do keep a lookout for new IT products especially DSLR, lens, smartphones, laptops and other range of IT products too. Another opportunity arises again for me, with another photo printer for review and testing, this time, it's the Canon PIXMA MG6170 printer, thanks to Ogilvy Public Relations Worldwide and Canon Singapore.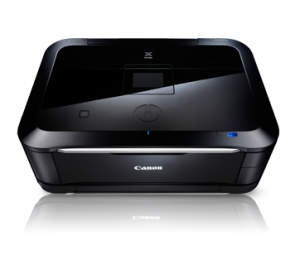 Source : Canon Singapore
For a start, let me introduce the Canon PIXMA MG6170 and some of the key technical specifications of the printer. I have already tested and printed out the photographs and I would post my thoughts and reviews in the next post! It's always a proud moment to see my own photography works that I liked printed out for myself and also for my friends and supporters.
Some Key Technical Specifications of the Canon PIXMA MG6170 Printer
Maximum Printing Resolution
9600 (horizontal)*1 x 2400 (vertical)dpi
Print Head / Ink

Type:
Individual Ink Cartridge
Total Number of Nozzles:
6144
Ink Droplet Size (min.):
1pl
Ink Cartridge:
PGI-725 Pigment Black, CLI-726 Cyan / Magenta / Yellow / Black / Gray
Print Speed
Based on ISO / IEC 24734.
Click here for summary report
Click here for Document Print and Copy Speed Measurement Conditions
Document: Colour*2: ESAT:
Approx. 9.3ipm
Document: B/W*2: ESAT:
Approx. 12.5ipm
Photo (4 x 6″)*2:
PP-201 / Borderless:
Approx. 20secs.
Scanner Type
Flatbed
Scanning Method
CIS
Optical Resolution*5
4800 x 4800dpi
Selectable Resolution
25 – 19200dpi
Scanning Bit Depth (Input / Output)
Grayscale:
16 bits / 8 bits
Colour:
48 bits / 24 bits
(RGB each 16 bits / 8 bits)
Line Scanning Speed*6
Grayscale:
1.4ms/line (300dpi)
Colour:
2.1ms/line (300dpi)
Scanning Speed*7
Reflectives: A4 Colour / 300dpi:
Approx. 10secs.
Source : Canon Singapore
My first hand experiences using and printing the Canon PIXMA MG6170 printer was good and I had a great time printing the photos. While I am writing down my thoughts and reviews of the this printer for a later post, do check out other Canon's products range!