Microsoft Surface Family is now in Singapore
The Microsoft Surface family is now in Singapore, if you are a fan of the Microsoft Surface family of products, this would be great news for you! The Microsoft Surface Pro is more well known in our local Singapore market, yet techies following Microsoft news/products would be eyeing the other Microsoft Surface family products announced in other parts of the world!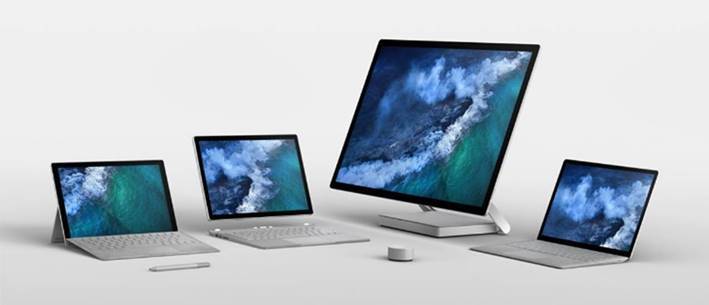 L-R: Surface Pro, Surface Book 2, Surface Studio, Surface Laptop
When I read about the Microsoft Studio news, this particular product is something that grabs my attention. The Microsoft Studio is now available in Singapore and you can visit the new Surface Store at the Harvey Norman Millenia Walk Flagship Superstore to check out the Microsoft Surface family of products!
The new Surface offerings will be available for purchase on Microsoft Store and through authorised retailers, and they include:
Surface Book 2. The most powerful Surface yet, Surface Book 2 is designed to deliver the ultimate in performance and versatility without compromise, featuring the latest Intel® Dual-Core™ or Quad-Core™ processors, NVIDIA® GeForce® GPUs, and up to 17 hours of battery life. It is also able to support varying work styles, including Studio Mode, Laptop Mode, View Mode, or even Tablet mode by simply detaching the screen.
Surface Laptop. Surface Laptop is crafted for a portable and performance packed experience powered by Windows 10 S and is perfect for those seeking a lightweight device on-the-go, as the clamshell is only 14.5mm thin.
Surface Studio. With a 28-inch PixelSense Display that is adjustable, the Surface Studio is an entirely new device designed for the creative process, providing a canvas for users to sketch, paint and edit photos, or even to lay it flat like a drafting table. Paired with the Surface Dial which provides easy access to shortcuts, controls and drawing tools, the Surface Studio is an ultimate creative studio that empowers all to unleash their creativity.
I mentioned earlier in my article about the new Surface Store at the Harvey Norman Millenia Walk Flagship Superstore. This will be a dedicated stop whereby customers can experience the full line-up of Surface devices and accessories to find the best device to empower both work and life. The new Surface Store will also offer a new Concierge service where customers can get support for their Surface device, regardless of where or when it was purchased.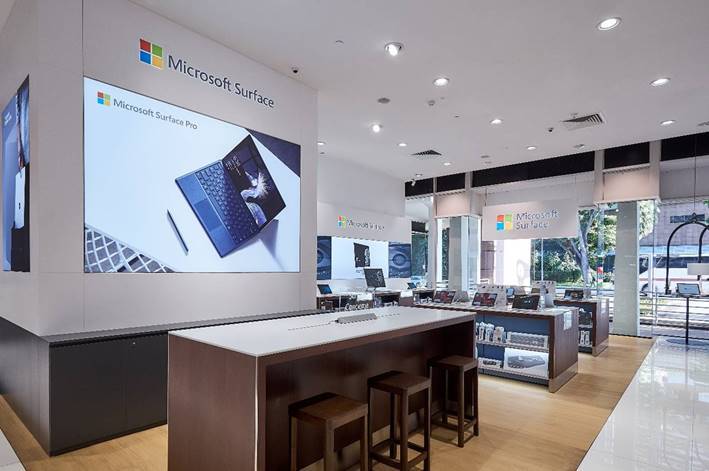 The Microsoft Surface Studio and Surface Book 2 caught my attention, it's finally available in Singapore! I would share more about these two products in separate article posts.
* Information and pictures courtesy of Microsoft Singapore and IN.FOM *