Norton by Symantec presents Cyber Crime Awareness with actor Edmund Chen
Cyber crime has an been an ongoing issue in our modern society since the days of internet. With the boom and expansion of internet, along with social media tools, channels and platforms, cyber crime has gone up as well, it can happen to anybody from all walks of life.
My previous article was on the SingHealth Cyber Attack – Data breach, today I am going to share on cyber crime awareness that would be crucial and useful for everybody out there to know and learn more about cyber crime and cyber security. During a recent Norton by Symantec event that I attended, actor Edmund Chen was there to share and raised the issue of cyber crime awareness. It was a great and open sharing by Edmund Chen, making us realise how wide cyber crime can be and we are must be on our guard against cyber crime, it can happen to anybody.
The cyber crime awareness presented by Norton by Symantec took place before the SingHealth cyber attack was made known officially to the public and I decided to publish this article on cyber crime awareness after publishing my article on the SingHealth data breach, as an add on to my cyber security segment that I wrote and shared in my earlier article. I hope that everybody from today onwards would be more careful with their own personal cyber security.
In our modern Singapore society that is highly connected on the internet and social media, let's not take cyber security for granted, be very aware and be very mindful of your own personal cyber security (especially much more greater importance and significance after the SingHealth data breach), not just in your personal life, in your professional work too.
Let me share information and details on cyber crime awareness and Norton Cyber Security Insights Report with Norton by Symantec:
(Press Release Date: 11th July 2018)
Consumers are confident they are safe online but hackers have proven otherwise, stealing USD172 billion from 978 million consumers in 20 countries in the past year, according to the Norton by Symantec (NASDAQ: SYMC) 2017 Norton Cyber Security Insights Report (NCSIR) released today. The effects of cyber crime can extend beyond pure monetary impact as actor Edmund Chen can attest. Mr. Chen joined Norton by Symantec for an event to present the results of the NCSIR and discuss his experiences.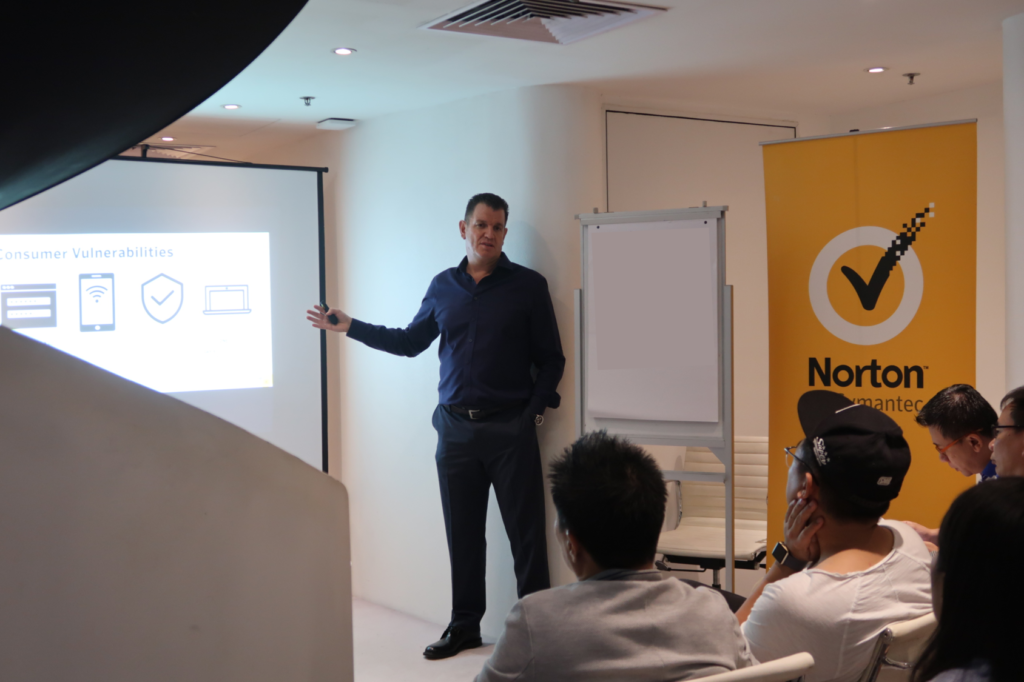 "Recently, I unwittingly shared my account password with a stranger who claimed to know personal details about me and my family, and chaos ensued," said actor Edmund Chen. "My friends started receiving emails from 'me' stating that I was in trouble overseas and requesting money. It was shocking to see the interconnectivity between our online information and daily activities and how it makes us vulnerable to cyber crime. Cyber crime is not a generation-specific issue. It is real and can target you at any point of your life."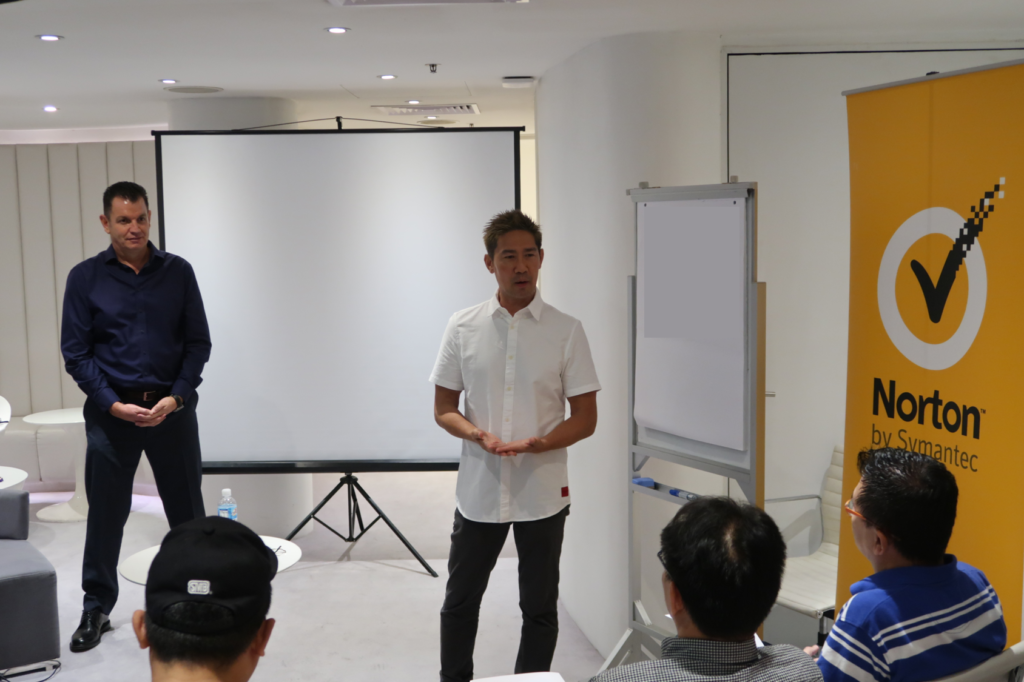 The 2017 NCSIR identified shared characteristics among cyber crime victims globally. They are everyday consumers who use multiple devices whether at home or on the go, but have a blind spot when it comes to cyber security basics. This group tends to use the same password across multiple accounts or share it with others.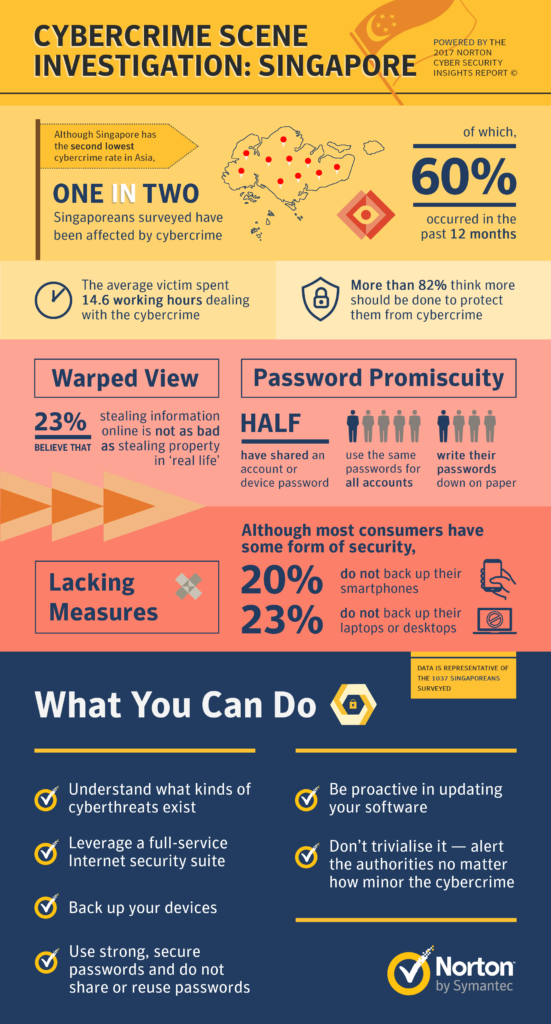 In Singapore, one in two surveyed were victims of cyber crime, of which 60 percent experienced cyber crime in the past 12 months. Other highlights from the 2017 NCSIR on Singaporeans' online behavior include: 
On average, a Singaporean consumer spent 14.6 hours dealing with the aftermath of a cyber event with the most time spent in the past 12 months on: o Making a purchase online that turned out to be a scam (76.3 hours)

 

Credit or debit card fraud (44.4 hours)

 

A device infected by a virus or other security threat (27 hours)

 

56 percent have been able to determine an email they received was spam primarily because it included a link or attachment which seemed suspicious

 

82 percent believe law enforcement and internet companies should ramp up cyber security measures

 

Consumers believe that teenagers, online gamers and those who are heavy users of social media are most likely to become a victim of cyber crime

 

More than half (56 percent) of surveyed consumers believe that it is more important than ever to know how to protect their privacy; conversely, 32 percent don't think it's worth worrying too much about online threats that they read or hear about

 
"Consumers' online behavior reveal a dangerous disconnect. Despite a steady stream of cyber crime sprees reported by media, too many people appear to feel invincible and skip taking even basic precautions to protect themselves," said Gavin Lowth, Vice President, Asia Pacific and Japan, Norton by Symantec. "This disconnect highlights the need for consumer digital safety and the urgency for consumers to get back to basics when it comes to doing their part to prevent cyber crime." 
Singaporeans Embrace Cyber Security Safety Measures, but Leave Their Virtual Door Unlocked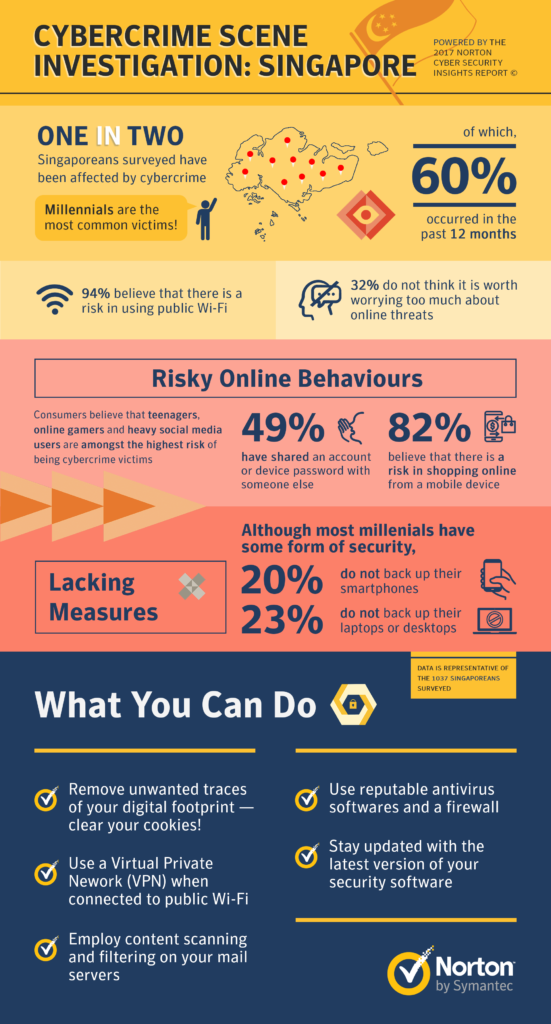 Surveyed consumers used device protection technologies such as fingerprint ID, pattern matching and facial recognition, with 49 percent using fingerprint ID, 14 percent using pattern matching, 13 percent using a personal VPN, 4 percent using voice ID, 15 percent using two-factor authentication and 7 percent using facial recognition. However, consumers who adopted these technologies often still practiced poor password hygiene and fell victim to cyber crime. 
Consumers display minimal password management measures and are more exposed to attacks as they protect newer and more devices. 20 percent of Singaporeans surveyed admitted to using same password across all their accounts and only 3 percent of them retain the default password that was assigned.

 

Despite experiencing a cyber crime within the past year, 49 percent shared their passwords for at least one device or account with others, negating security efforts. Additionally, 27 percent of Singaporeans write their passwords down on a piece of paper and 22 percent are likely to use different passwords and save their password to a file on their computer/smartphone.

 
Consumer Boundaries Skewed Between Cyber Crime and "Real Life" 
The study also revealed that 81 percent of Singaporean consumers surveyed believe cyber crime should be treated as a criminal act, and 37 percent think it's a fact of life to be accepted. However, when pressed, contradictions emerged, revealing that 23 percent of those surveyed believe stealing information online was not as bad as stealing property in 'real life.' When presented with examples of cyber crime, 40 percent of consumers believed it's sometimes acceptable to commit morally questionable online behaviors in certain instances, such as reading someone's emails (26 percent), using a false email or someone else's email to identify themselves online (18 percent) and even accessing someone's financial accounts without their permission (13 percent). 
The State of Consumers' Trust 
Singaporeans generally continue to trust the traditional institutions that manage their data and personal information. Consumers gained or maintained trust in organisations such as banks and financial institutions (20 percent), and identity theft protection service providers (15 percent) despite the attacks that made headlines this year. However, 23 percent of consumers lost trust in social media platforms to manage their data and personal information. 
Singaporean Parents Worried About Their Childrens' Online Activities; Most Take Precautionary Measures 
The 2017 NCSIR also sheds light on parents' worries about their childrens' online activities and the preventative measures they are putting in place to protect their little ones. Cyberbullying remains a top concern, with 86 percent of parents worried it will happen to their child. 
"My daughter was cyberbullied by some close friends in secondary school," said Edmund Chen. "As a parent, I was saddened and shocked that this had occurred. During that period, my daughter refused to go to school and even became skeptical of relationships."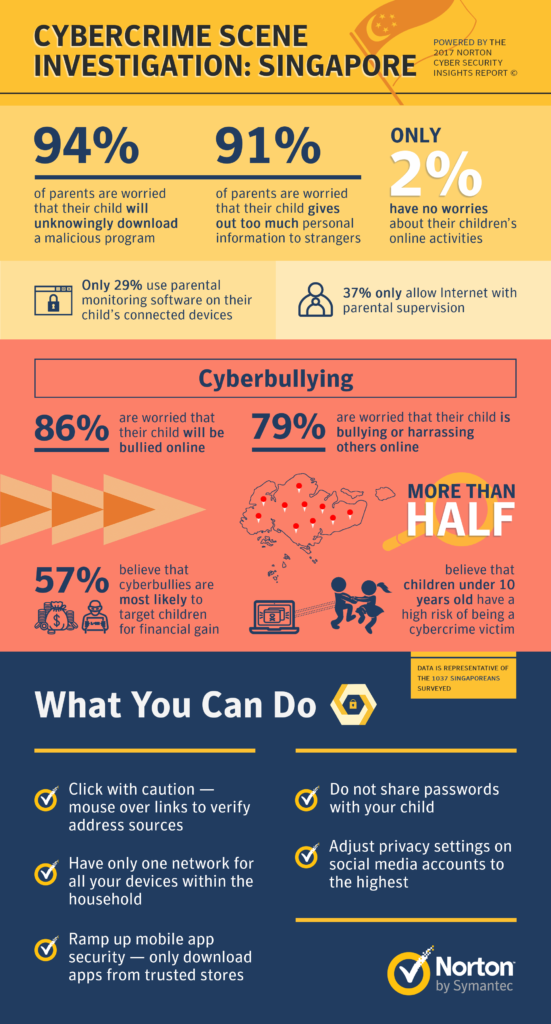 Parents have several worries their childrens' online activities, including: 
94 percent of parents are worried their child will unknowingly download a malicious program or virus

 

91 percent of parents are worried their child gives out too much personal information to strangers

 

88 percent of surveyed parents are worried their child will be lured into illegal activities such as hacking

 

85 percent of surveyed parents are worried their child will engage in online activities that will impact the whole family

 
Preventative measures parents are taking include: 
39 percent check their child's browser history

 

37 percent only allow internet use with parental supervision

 

36 percent limit access to certain websites and apps

 
To learn more about the real impact of cyber crime and how consumers can protect their digital information, click here for more information. 
* Information and pictures courtesy of Norton by Symantec and Edelman *