Sony Christmas Gift Guide 2016
Christmas 2016 is coming soon and if you haven't bought your Christmas gifts yet or you are planning to get it this week, do check out Sony Electronics Christmas Gift Guide 2016! There is something for everybody in the house!
Spread the word and pass it on, share it with your family, loved ones and friends who are planning to buy Christmas gifts for this upcoming Christmas 2016!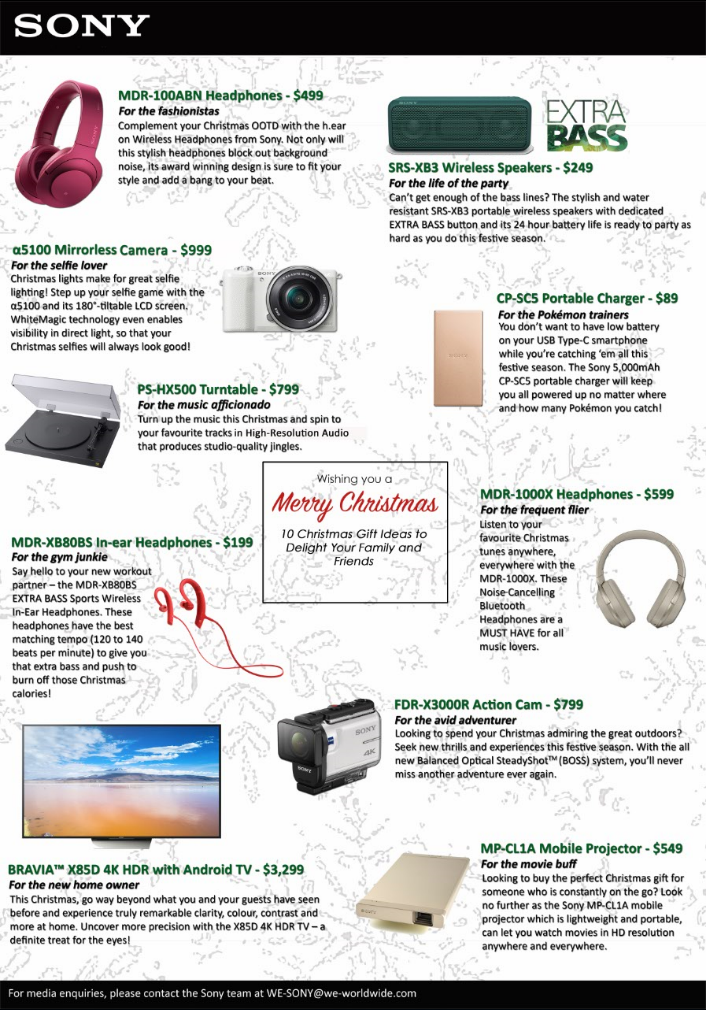 * Picture courtesy of Sony Electronics Asia Pacific and WE Communications *