Tech in Asia Singapore 2018
Tech in Asia Singapore, a conference for the startups ecosystem, coming together to build and network together over two days. This conference was first conceived in 2012 and Tech in Asia Singapore 2018 was my maiden visit to this conference.
Attending Tech in Asia Singapore 2018 was a great experience for me, listening to great panel sessions across different stages over two days, visiting different companies from various industries, listening to them sharing more about their products, services etc. The areas of business interests presented at this conference are predominantly in the Business to Business (B2B) space, this suits me fine since I am moving into this B2B space, covering on technology, startups and entreprenurship.
Although it was spread over a period of two full days, I wasn't able to cover everything inside the conference. Using Tech in Asia app and conference guide, I planned out the sessions that I wanted to attend and listen, checked out the startups/technology companies that caught my interest and attention.
Personally, it is divided into something like this
Blockchain, cryptocurrency, entrepreneurship/startups, fintech
Startups/companies related to photography, travel and hospitality industries
I would share some information on the startups/companies that I visited and had a chat with them, understanding more in-depth of their products/services.
What were some of the key highlights for me during Tech in Asia Singapore 2018?
Day 1
Main Stage
Fireside Chat with Eric Migicovsky
The ideal and perfect session to kickstart Tech in Asia Singapore 2018 after the welcome and opening address. A great sharing session by Eric, the crowds inside the main stage arena were packed, listening to the fireside chat. If you remember Pebble smartwatch, you would know about Eric Migicovsky. Nothing beats listening to the words from Eric, the startup/entrepreuneurial journey that he went through with Pebble.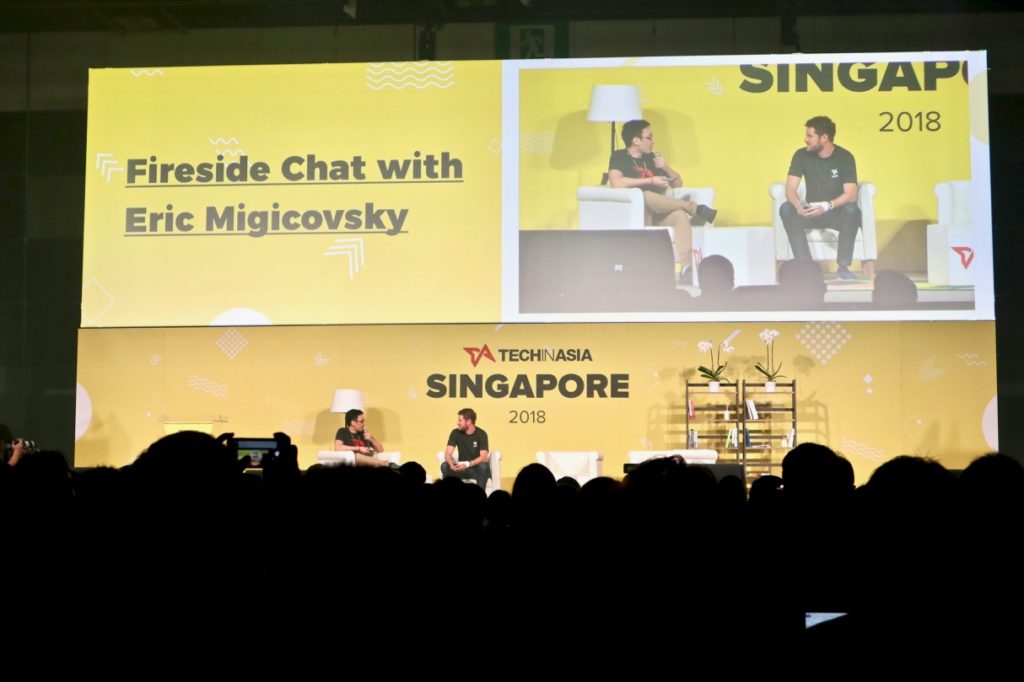 Start Small, Dream Big, Fight Hard: How Martial Arts is Breaking Through, and So Can You – ONE Championship
Being a sports fan, the growth of ONE Championship was pretty phenomenal. The speaker was Chatri Sityodtong, Chairman & CEO, ONE Championship, gave a pretty rousing and motivational style presentation on ONE Championship, from their humble roots and start, to become world's fastest growing global sports media property. They don't just produce heroes in the Asia region, not just sporting fame and success, the impacts go beyond the sporting arena, back to the society and community.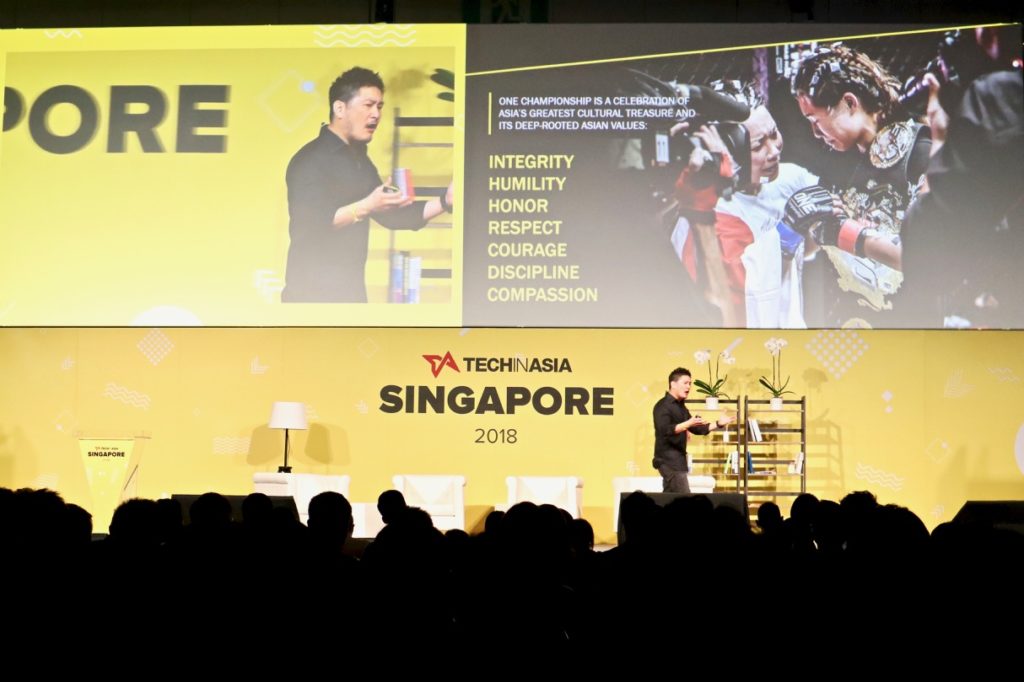 Disruption or Fad: Is Blockchain worth its Byte?
Blockchain is one of the areas that I moving into, learning more and hopefully I can apply its capabilities soon (from a user/marketer perspective). Tech in Asia Singapore 2018 was a good platform for me to attend, listen and learn more. Listening to the panel of speakers sharing on this topic and answering the questions posed by the conference attendees inside the main stage arena, Blockchain is going to grow and the big companies are into it too.
Startup 101
I helped two multinational organisations prepare for a crisis, ask me anything
Through the years inside social media, through my photography, writing, blogging, social media sharing, I have worked with a number of public relations (PR) agencies and I also learned a small bit on their work and job scope. Yet, it's still good to learn, know and understand more in-depth on PR agencies work for B2B clients. There were some case studies and sharing at this session!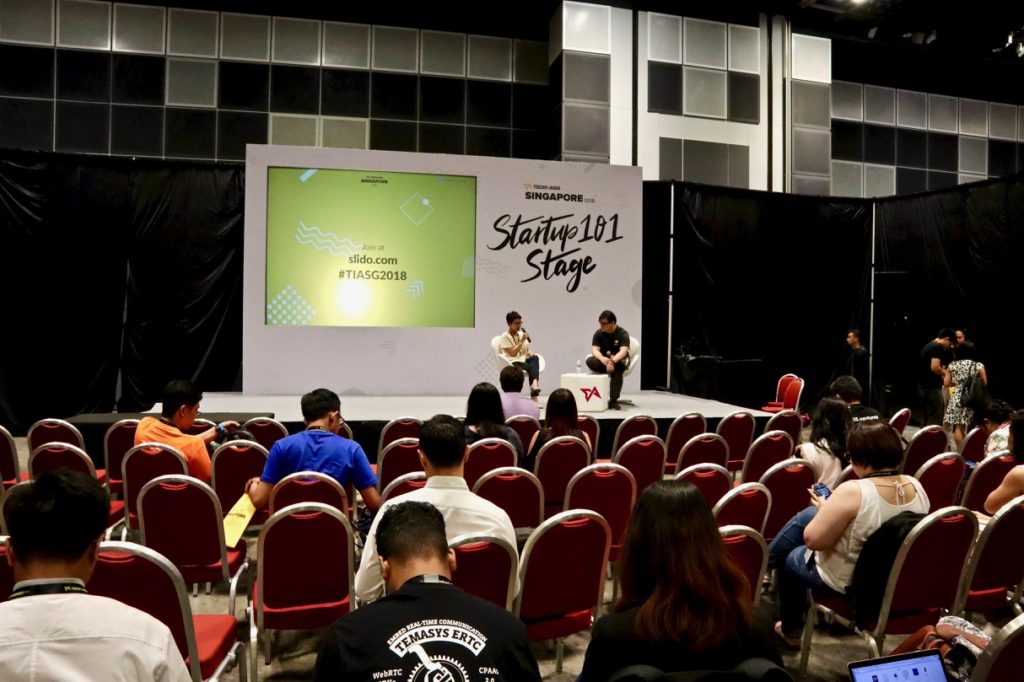 The speaker was Yasmin Hannah Ramle from Edelman, I still remember her when I attended a B2B event that she handled some years back. Oh yes, the facilitator is Renhao, a fellow photographer friend, PR professional, tech geek and now handling content at Tech in Asia.
Day 2
Main Stage
Grab and Our Story of Fierce Optimism
Grab has been in the news recently, making headlines and getting quite a bit of attention from the ground up. I covered some Grab topics previously, I remembered meeting them at Echelon Asia Summit 2016. They had grown and expanded over the years. Cheryl Goh, Group VP of Marketing Grab was the speaker, sharing insights, stories, thoughts into Grab's business and directions. Watching this space with great interest on Grab moving forward in the near future.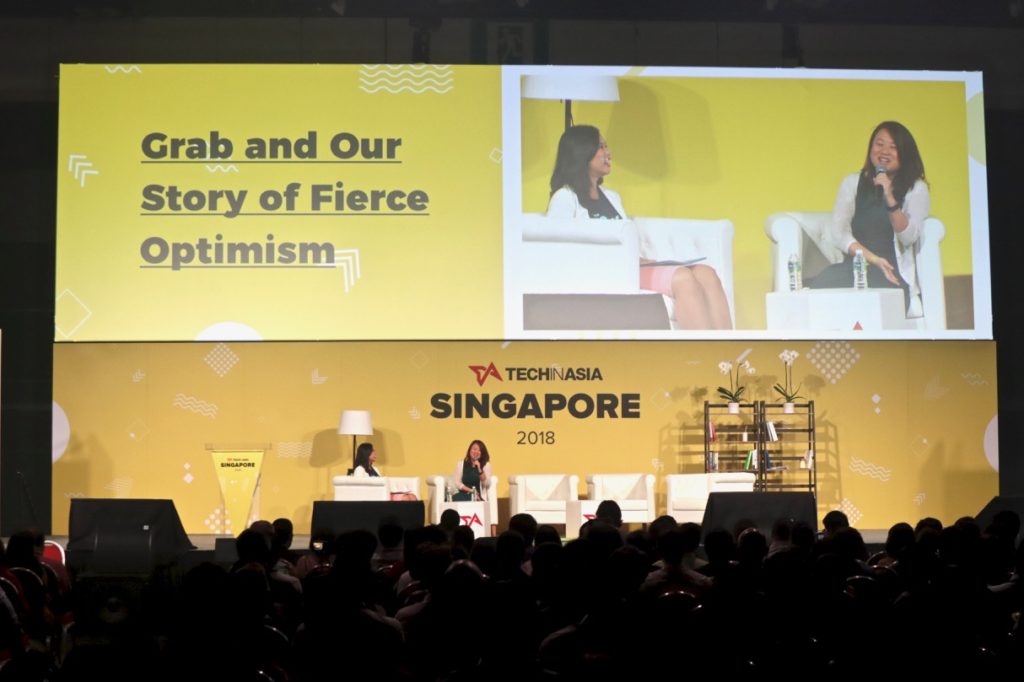 Entrepreneur DNA Decoded: What Makes a Great Founder?
Entrepreneurship and the founder, what makes them click? It's one hell of a job, entrepreneurial, leadership, management and doing lots of work/things from the ground up. The experiences and journeys, pricless.
Beyond Cash: The E-Payments Opportunity for Singapore
Are we ready for cashless payments? Have we adapted fast enough towards E-Payments in Singapore? Some interesting and useful insights shared by the panel of speakers. My personal perspective, it's on the move up, might take a while more before more goes on board E-Payments and beyond cash.
Blockchain Stage
Asian Blockchain Investment Trends
Blockchain is making headway into the Asian market, I reckon it's going to be an engine of growth in the near future as well as being a disruptor.
A few companies/topics caught my interest when I visited Tech in Asia Singapore 2018 conference. As I mentioned earlier at the start of my article:
– Blockchain, cryptocurrency, entrepreneurship/startups, fintech
– Startups/companies related to photography, travel and hospitality industries
I would share in another article in the area of startups/companies related to photography, travel and hospitality industries participating at this conference in my photography/travel blog (I would update here again when the article is published)
Just to highlight and share two startups here that I had a chat with (on blockchain related industries):
Ikibook– A blockchain ecosystem for the creative industries, musicians, artists, photographers, creatives, this would interest them. Keep a lookout!
Katalyst– A blockchain platform that accelerates growth of disruptive business and communities.
Two full days at Tech in Asia Singapore 2018, definitely an eye-opener for me, especially the B2B technology sector, startups and entrpreneurship. My personal views are that these particular sectors would the new age growth and expansion in today's economy and society. All these have been my interest and it might just be my "next port of call" together with my photography business and technology writing.
Due to the number of panel/sharing sessions and chats with some of the startups, I didn't do "extensive homework" style, taking down notes and points over two days of conference. Nevertheless, I hope speaking and writing in short summary stories would help provide more insights into them, thus generating more interest and support for the industries, startups etc etc.
 ** I would like to thank Lewis PR for the invitation to Tech in Asia Singapore 2018 conference! **