Crazybaby Air 1S True Wireless Headphones
The Crazybaby Air 1S true wireless headphones are now available in Singapore, designed for sports, it's also suitable for your daily usage headphones and for your travel holidays as well. A sleek, lightweight and ergonomic design headphones, for those who are keen in getting a set of true wireless headphones, you can take a look at Crazybaby Air 1S.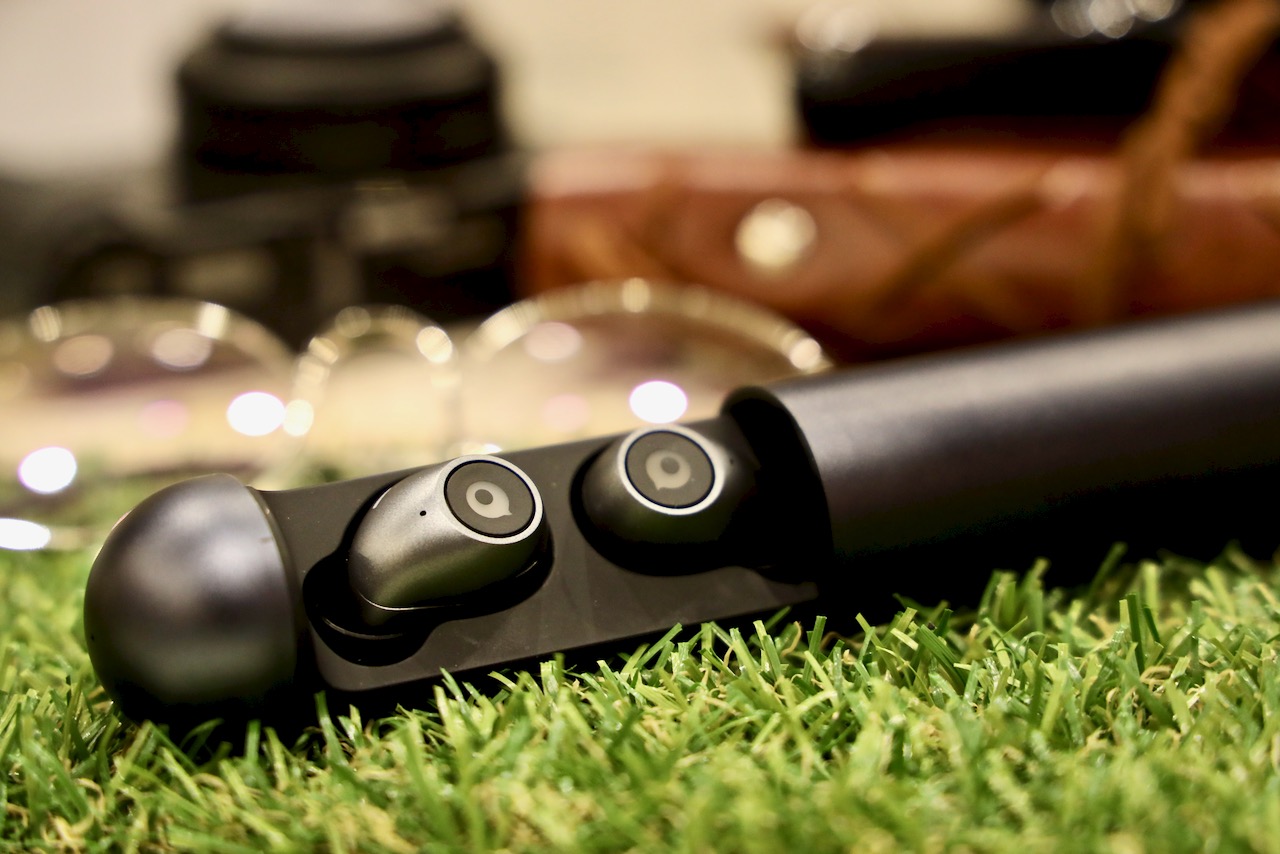 During a recent Crazybaby event in Singapore, I had a short hands on with this latest Crazybaby Air 1S true wireless headphones, took some photos with the Canon EOS R full-frame mirrorless camera that I am currently reviewing. The aesthetic of the case and headphones are really nice. As for the sound quality, I only got a very short time to test with music from my Spotify, this would just be a feel of the sound quality during my very short time hands on with it and not as a review. The sound quality is pretty good, more of neutral than for a certain type of sound profile. If you are keen on the Crazybaby Air 1S, do visit and check them out at the major retail outlets in Singapore.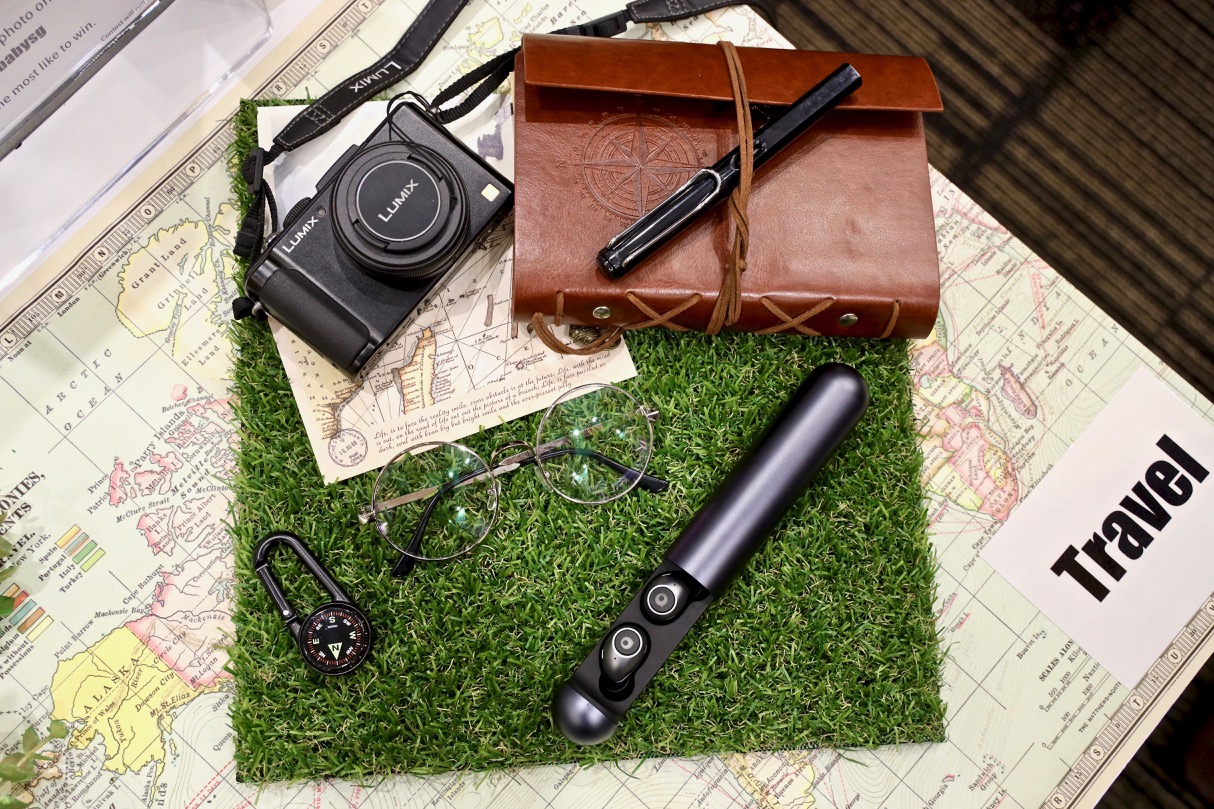 Let me share some key features of the Crazybaby Air 1S below:
Lightweight
A single headphone of the Crazybaby Air 1S is as light as a single sheet of paper, weighing only 4.5g. Such a lightweight lets you break a sweat without being distracted by your headphones.
Enhanced Bluetooth Connection
Crazybaby Air 1S use the same PIFA antenna as that of high-end smartphones, with a wide bandwidth, a high signal reception efficiency, and a stable, robust connection within a 15-meter distance.
Battery Life up to 12 Hours
The portable charging capsule of Crazybaby Air 1S delivers an impressive battery life of up to 12 hours.
Faster Charging
Crazybaby Air 1S offers a 30% higher charging efficiency than the average. Charging for just 5 minutes restores battery up to 20%.
Ergonomic Design
Crazybaby Air 1S keep the classic award-winning ergonomic design of Air by Crazybaby®. Each headphone fits comfortably and securely in the ear canal. [2] The anti-drop design maximizes stability, freeing you to immerse yourself completely in even your toughest workouts.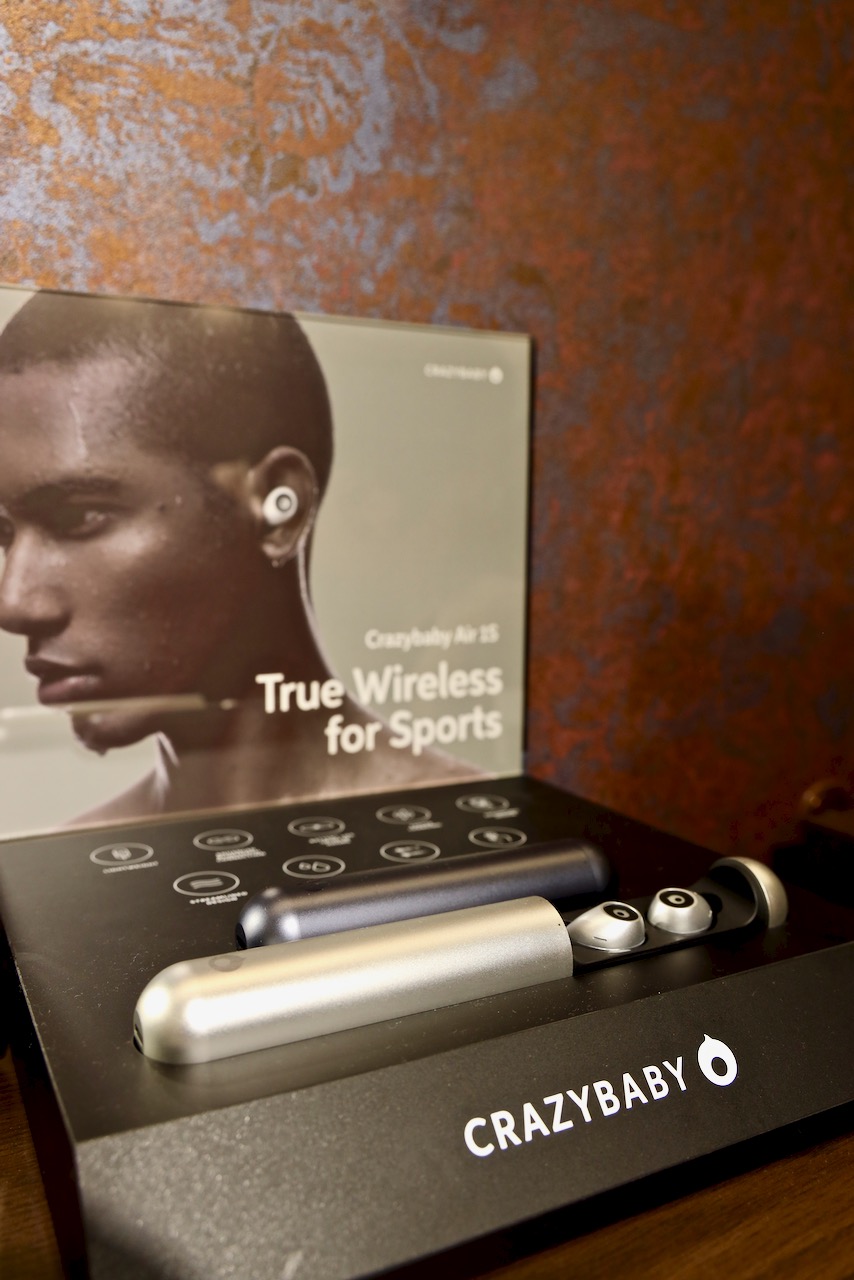 Streamlined Design
The slightly sunken buttons of Crazybaby Air 1S streamline the headphones. This unique design enables wind-resistant and noise-isolation features during high-speed movement, allowing you to stay focused and work out harder.
Water & Sweat Proof
The build quality of Crazybaby Air 1S is rated IPX6 for water and sweat resistance. Neither rain nor sweat will spoil your enjoyment. 
Carbon Nanotube Diaphragm
The Crazybaby Air 1S use cutting-edge carbon nanotube diaphragm technology with a purity level of 99.8%. Such technology allows the diaphragm to attain ultra-low distortion and excellent sound output across the entire frequency band. Also, the precise positioning of the voice coil reduces external noise.
Bass Optimization
Crazybaby Air 1S deliver a pleasantly motivating bass output thanks to the DSP (Digital Signal Processing) technology of the headphone chip. The ergonomic design helps to form a well closed cavity between the headphone and the ear canal, optimizing sound wave reflection and bass performance.
3D Virtual Surround Sound
The built-in algorithm of Crazybaby Air 1S simulates 3D virtual surround sound for a richly layered listening experience from symphony to rain sounds. The enhanced sense of presence magically transports you to the place where the sound was produced.
Pricing and Availability
Air 1S is available at Audio House, Best Denki, Challenger, Courts, Mustafa, Polaris, Popular, Singtel, SprintCass, Takashimaya, Tangs and Treoo.com, at $279.
* Information courtesy of Hwee Seng Electronics and Brand Cellar *