Fireside Chat with Temus and Qlik on 8th May 2023 – Key Takeaways on AI
These words, Artificial Intelligence (AI), Generative AI, or AI, have been more than just hot keywords nowadays. You would probably have heard and read many different news on AI, the developments, impacts and changes that is coming to you soon, not just in your work, in your daily life too. Some of you are excited on the growth of AI technology, its positive  impacts that they can bring to our work and living, some are worried about AI, negative impacts and changes to your job, all the above concerns that you may have on AI are understandable and valid. In my ongoing technology research, learning, understanding and writing on AI, I hope that I am able to share more valuable insights, views from the various industries, AI experts and technology expert professionals, as well as from my own personal insights facing AI head on in my photography and content creator business.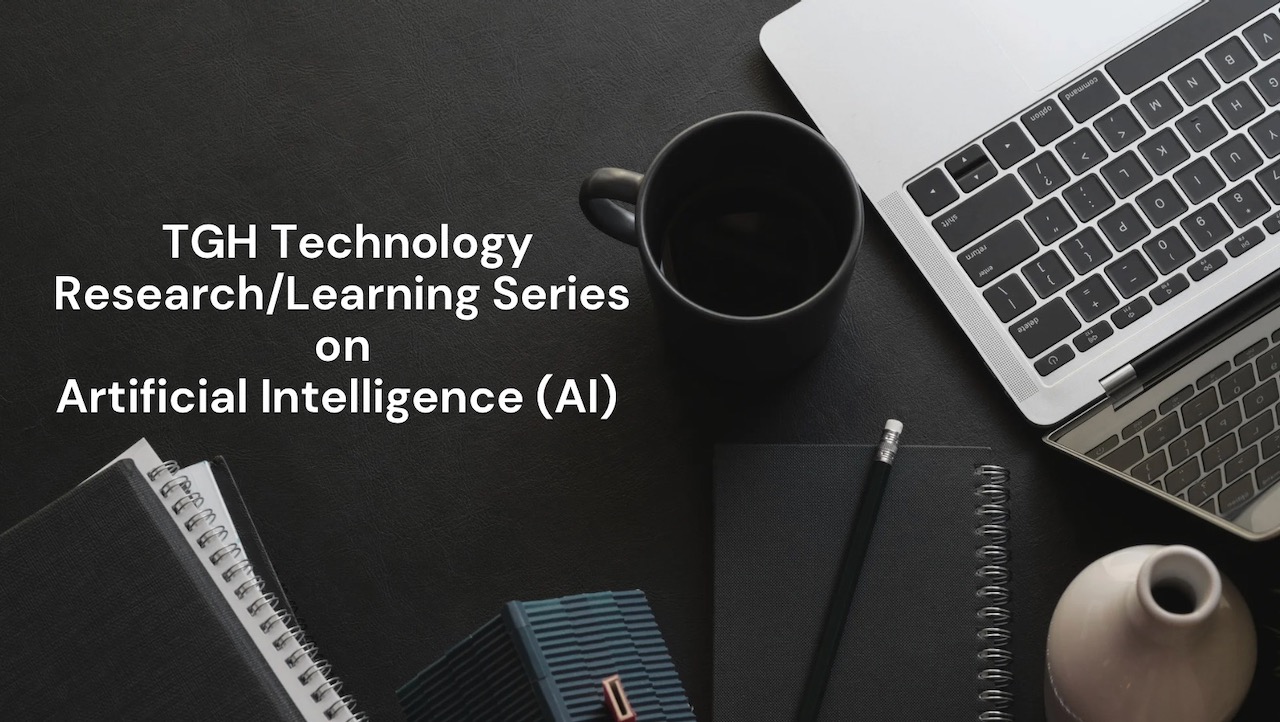 My current technology coverage series of AI related topics and discussions
At a recent fireside chat with Temus and Qlik – key takeaways on AI, that took place on 8th May 2023, this formed part of my ongoing research, learning, understanding, real life applications, impacts etc, from a technology (consumer and enterprise) perspective.
The next AI article coming up next is a set of questions that I put forward, on the impacts of AI on business and technology industries, the human side of AI and the fear of AI.
Following my interview article on AI and its impacts, I would be working on another interview article on AI and its impacts on photography and creative related industries on my TGH Photography and Travel portal/blog. As a small commercial TGH Photography business outfit, visual storyteller and content creator, I do need to prepare myself for the potential impacts and changes of AI on my photography business.
I would compile all these short series of AI related topics and discussions (Temus x Qlik fireside chat, my AI interview questions, impacts on photography and creative industries) into my next TGH Technology Bulletin, edition no.2. For the bulletin, I might add more personal insights and research, or speak to more technology experts in AI.
Fireside Chat with Temus and Qlik
Date: 8th May 2023
Venue: Temus Office Townhall
Moderated by: Binny Peh, Head of Partners and Alliances (Singapore Public Sector) Amazon Web Services.
Panelists:
Qlik
Mike Capone, CEO, Qlik
Geoff Thomas, Senior VP (APAC & Japan) Qlik
Temus
KC Yeoh, CEO, Temus
Matt Johnson, Managing Director, AI and Data, Temus
Shridar Jayakumar, Strategic Accounts and Platforms, Temus
Hardeep Arora, Director, Head of Engineering, Temus
An enriching, informative and eye-opener fireside chat panel discussion. Here are the key takeaways on AI from the Temus x Qlik Fireside Chat on 8th May 2023
The History and Development of AI
Started in the 1950s, the first wave of AI focus specifically on symbolic AI logical reasoning.
In the 1980s, they enter into the era of rule-based systems, encoding human knowledge into rules and making more systems intelligent.
In the 2010s, it's about deep learning, modern age of AI begins. In 2017, language models became a thing of reality.
Today, many of us would have heard of ChatGPT 4, tried it out and tested them. They are trained on both text and images, trained with Reinforcement Learning with Human Feedback (RLHF)
For those who wish to learn more in-depth on the history and development of AI, I would encourage you to do so!
Exciting potential of Generative AI – An additive tool to augment the human experience
What is the role and place of AI in modern society? They will be an additive tool to enhance and augment the human experience instead of a direct replacement of human labour.
AI and machine learning can help humans tackle and solve our daily issues, which will free up invaluable human resources (and time) to tackle bigger issues.
They also have the potential to exponentially increase productivity and efficiency, AI has the ability to process large amounts of data quickly, thus this will help humans solve big complex problems with data-drive insights.
Generative AI has the ability to synthesis information and make real-time adjustments quickly, allowing higher agility in businesses and greater empathy for human users.
Generative AI use case by

Qlik – Vancouver International Airport 2020

For Singapore, Generative AI will be instrumental since we are facing labour constraints and shortages, allowing Singapore to function more effectively and efficiently with a smaller pool of talent.
As AI interfaces get more intuitive, AI solutions will be able to work alongside humans more seamlessly in an augmented work experience. The future and nature of work would have changes, a shift from having clear lines between tech work vs non-tech work to "tech-lite" vs "tech-heavy".
Emphasis should be placed on up-skilling every member of the workforce to enable them to fully utilise future technologies.
Hesitations around implementing Generative AI
False Positives
AI models have generate fictional data but present it as facts.
Bias
Beware of underlying bias that may go undetected.
Main Use Cases of Generative AI
Language Facade
Wrapping existing data or functions with a language interface/facade, the model will be able to synthesise data for human users – upgraded version of current search engines and capabilities.
Easily make use of speech-to-text functions to interact with the model – not limited to written commands.
Humans will be able to interact with data the way we interact with humans.
Expedite data analysis
Role-Play
Helping humans with language models now able to critique responses in real time and provide suggestions on how to improve.
Particularly useful for training, such as helping sales associates sharpen their sales pitch.
Software Co-pilot
Augmentation with code.
Makes coding and programming more efficient for coders and programmers.
Orchestrator
AI models can generate lists of tasks to do like an assistant from situational prompts that are provided to them.
Sentiments and Views from other Industries
Besides key executives from Temus and Qlik, there were attendees from other industries attending the fireside chat, sharing their sentiments and views on AI.
Academia
How do educators better distinguish between the average and brilliant students?
Students are using ChatGPT to craft their outlines, structures, and large sections of their essays.
Difficult to ascertain the student's real thoughts from that of ChatGPT when well paraphrased.
With ChatGPT making research much more efficient, how will this affect the duration of study in institutions of higher learning?
Short durations mean more graduates. However, will this also devalue the significance of the degrees?
If durations were to stay the same, will students take advantage of the extra time that they have and abuse university resources?
Medicine/Healthcare
Is the human race ready to trust machines to interpret medical reports and produce a diagnosis?
Whose diagnosis do we prioritise when there are country diagnosis and advice between machine and human doctors?
How do we determine how much human validation is needed for AI assisted analysis?
More resistance to trust machines after

IBM's Watson gave unsafe recommendations

to treat cancer in 2018.
Agriculture and Multinational Organisations
They are readily embracing AI to increase efficiency throughout the organisation.
Implemented in day-to-day processes like replying to emails, and other business operations to free up human time for other tasks.
Looking into more ways the organisation can better integrate AI and query structured data.
However, inaccuracies and false positives will have detrimental business impacts.
More safeguards need to be engineered into AI solutions to mitigate it from producing inaccurate data and information.
Additional engineering and safeguards will need to be placed to ensure that it is an effective and productive tool to be used in specific scenarios.
Public Sector
Ready to embrace Generative AI with a lot of safeguards and education in place.
Ready to implement AI tools for tasks like translations, summaries, role playing, brainstorming, data analytics etc.
How can we think about Generative AI's role in our future society?
Here are some thought starters for everyone of us to think, ponder about, and plan for the future powered by AI technology.
Are we expecting too much from a tool that is still in its infancy? Modern AI has been around for only 7 years.
Is it just a matter of time? As much as human beings have confidence in autopilot/self-driving mode on cars or planes, will we learn to trust AI with our medical diagnosis and treatments in time to come?
How ready are Singaporean enterprises in adopting AI solutions concurrently?
Are the data assets categorised?
Is there a data strategy in place?
Are we ready to explore ChatGPT for business?
Generative AI is perhaps just the new "calculator" where it will help us up our "game", but it won't replace us totally.
It is increasingly clear that the question now is not "to AI" or "not to AI", but rather to what extent and in what form AI implementation will look like in business and our daily lives.
In a future that is undoubtedly digital, instead of rejecting AI wholesale, perhaps the more optimal way would be to better understand the technology through active awareness-building and education, to be able to appropriately implement it, unlocking social and economic value for human societies.
Personal thoughts and views from the Fireside Chat with Temus and Qlik
The fireside chat with Temus and Qlik was very insightful, enriching and informative. Temus and Qlik shared more than just deep insights and knowledge into AI, and how AI technology is playing a key role in their business and services provision.
Industry insights from other attendees that come from a mix of industries, both private and public sectors, also opened up my understanding on how AI is impacting different industry sectors.
The amount of industry views and exchanges on AI technology shared during the fireside chat and panel discussion go beyond the key takeaways shared above. As much as I am learning, understanding and wiring about AI technology and its impacts (positive and negative), I might just be touching the tip of the iceberg due to massive and diverse amount of knowledge, data, and information, that varies across different industries.
I have to consider concentrating on certain industry sectors once I go beyond the first level of understanding AI technology. One industry sector that I am definitely working on would be photography and creative sectors. As for the technology or business services industry, I would update at a later time down the road.
Working and talking with Temus in recent months had opened up another segment of my technology writing, I hope to continue doing so.
I am not going to lie that I am standing on a thin grey line between fearful of AI technology, negative impacts and excited about the future of AI technology, with its positive impacts. After listening and absorbing the intensive panel discussions during this fireside chat, I am leaning towards an AI technology powered future that can help human beings work and live better.
Yes, the changes/impacts will be inevitable, it might/will be painful, some jobs will be replaced/lost. As long as the human race prepare themselves on learning, adopting, embracing and using AI technology to help them do work and live better, we may not need to be as fearful of AI as initially thought out.
Next up – My interview questions on the impacts of AI
In my ongoing technology coverage series of AI related topics and discussions, I prepared a set of interview questions on the impacts of AI. Do keep a lookout for my this article.
Last but not least – Thank You!
I would like to thank Temus for the invitation to the fireside chat with Qlik on 8th May 2023. It was definitely very enriching, opening up my eyes and broaden my horizons further and deeper into AI. I would also like to thank Qlik for sharing their industry expertise and use-case applications.
I would also like to thank Progressive Communications for the communications, liaising, support and patience (with my writing/time constraints) for my series of AI technology related articles with Temus.