Jabra, the world's leading provider of communication solutions, recently launched Jabra PanaCast, a smart panoramic-4K video conferencing solution with 180-degree vision. At a recent event held in Singapore, I had a first hands experience of viewing the Jabra PanaCast in action.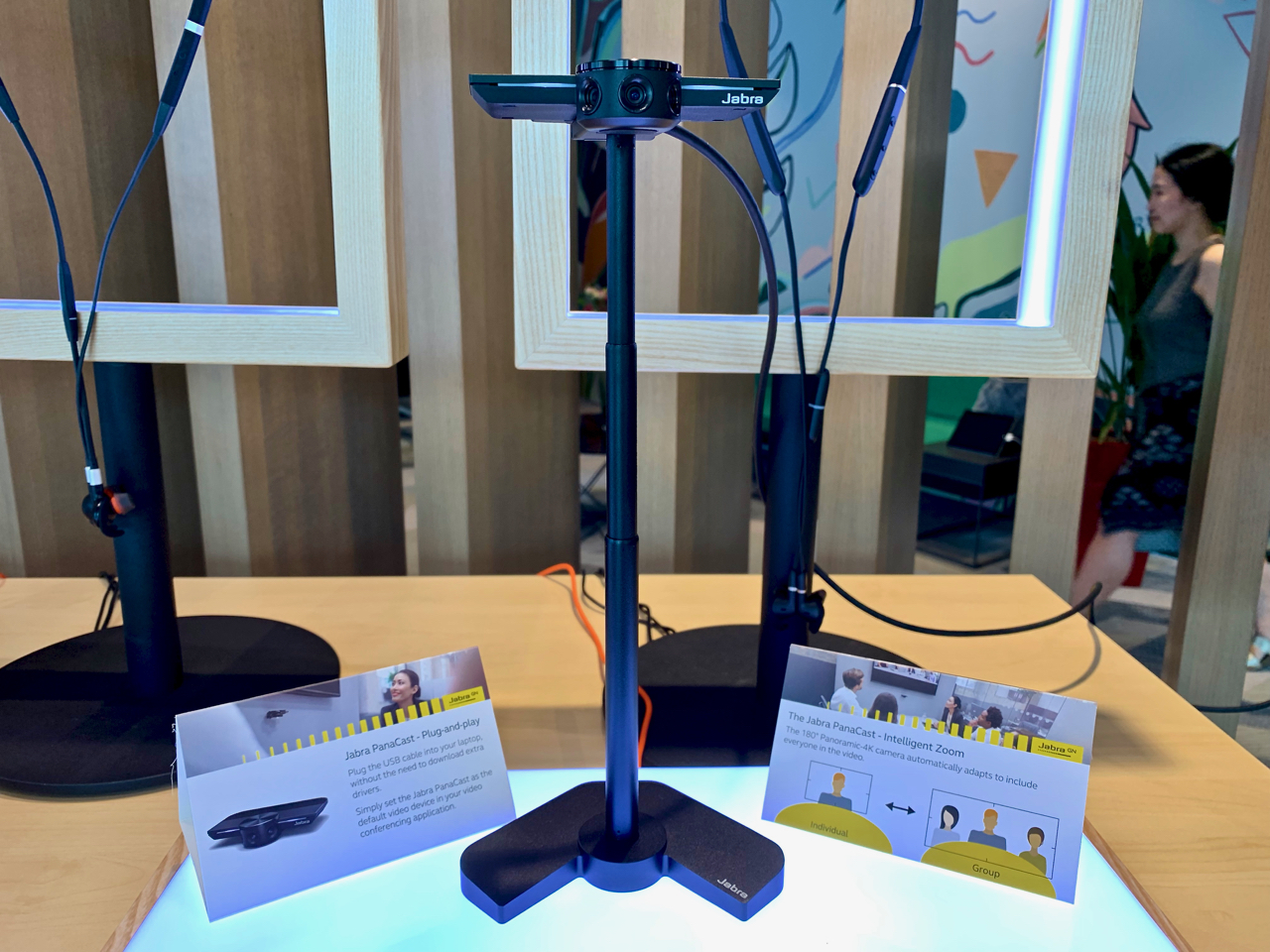 A small, lightweight and portable video conferencing device, I was impressed by its 180-degree vision and quality. When I was facing the Jabra PanaCast device, walking from left to right, viewing at myself on the television screen, I wasn't pixelated or "stretched" when walking across in a panoramic manner. This shows the quality of the software, processing and editing powers behind the panoramic cameras.
During the demonstration of the Jabra PanaCast inside a huddle room setup, we experienced video conferencing in a small, and informal meeting environment. Alright, take a look at the photo below, spot the number of people in the huddle room! Jabra PanaCast can be used together with various business software solutions available in the market or just with your video camera function on your computer.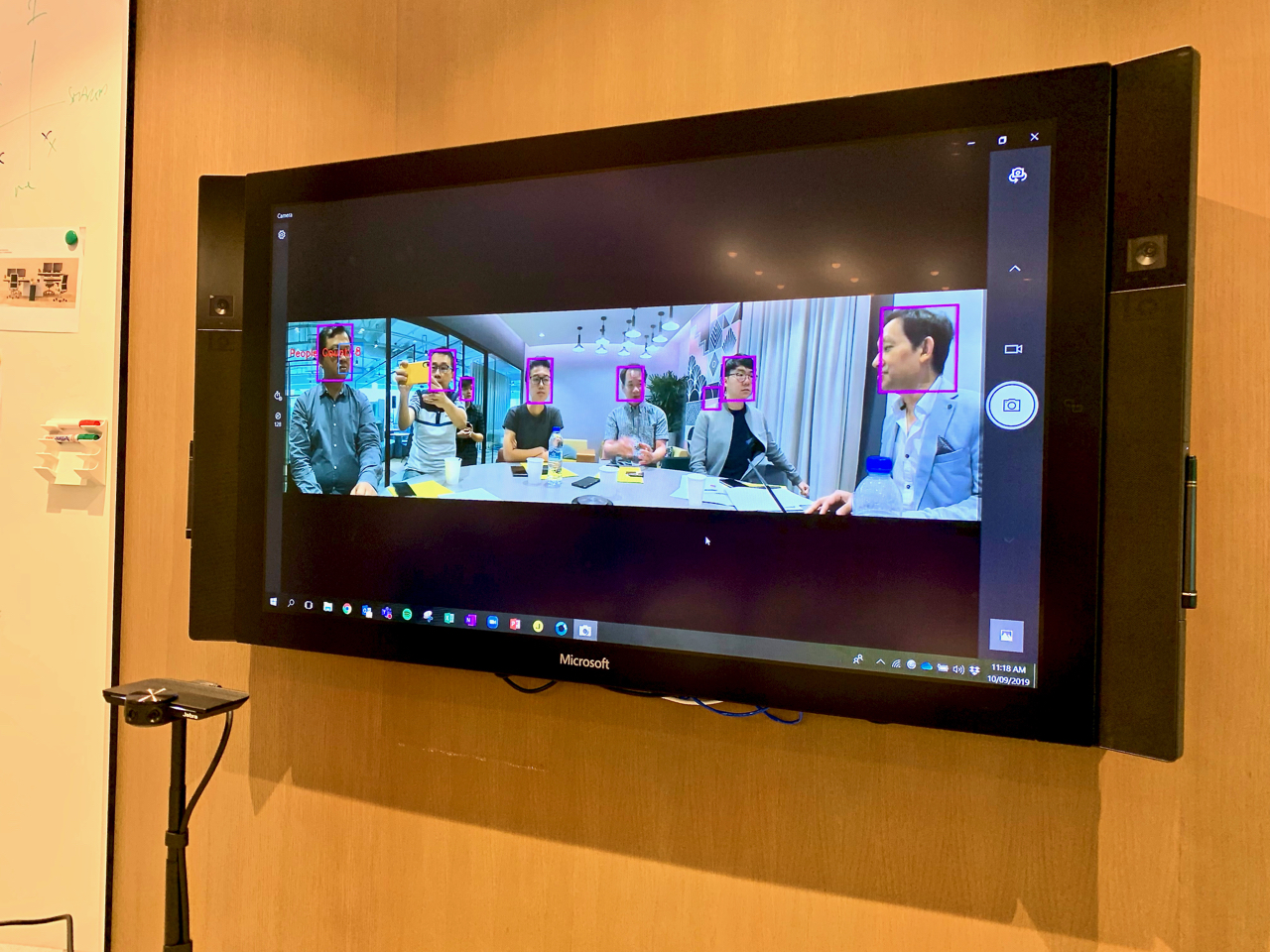 More than just video conferencing for businesses, can be used for other industries such as education and hospitals whereby the Jabra PanaCast was used for teaching purposes. The Jabra PanaCast can be mounted on the walls, below the TV monitor, it is just as portable, can be mounted on a lightweight table stand or on your laptop, something that you can bring for your meetings outside while on the move.
Whether you are a big or small business organisation, the Jabra PanaCast would definitely be a worthy consideration for your communication and video conferencing setup with partners and colleagues overseas. Other industries such as education and medical, they can also look into it too!
Let me share with you more information and details on the Jabra PanaCast below:
Wayne Lee, APAC Head of Products & Alliances, Jabra said: "We are excited to introduce Jabra PanaCast to help businesses in Asia achieve optimal collaboration and productivity through our expertise in sound and video technology. In this age of remote working and cross-country teamwork where seamless communication is critical, PanaCast takes business meetings to the next level with intelligent video conferencing that brings remote workers and huddle room participants closer for effective collaboration."
As the world's first intelligent panoramic video collaboration device, Jabra PanaCast has three 13-megapixel cameras working together as one through the built-in Jabra PanaCast Vision Processor. The multi-camera array solution offers a full 180-degree panoramic field of view to create a naturally immersive conference experience that fosters collaboration and enhances productivity.
Jabra PanaCast joins Jabra's portfolio of solutions that enhance productivity through improved concentration, conversation and collaboration. With Jabra PanaCast, Jabra will be combining its 150-year expertise in sound with industry-first video technology to deliver the most collaborative huddle room experience to date.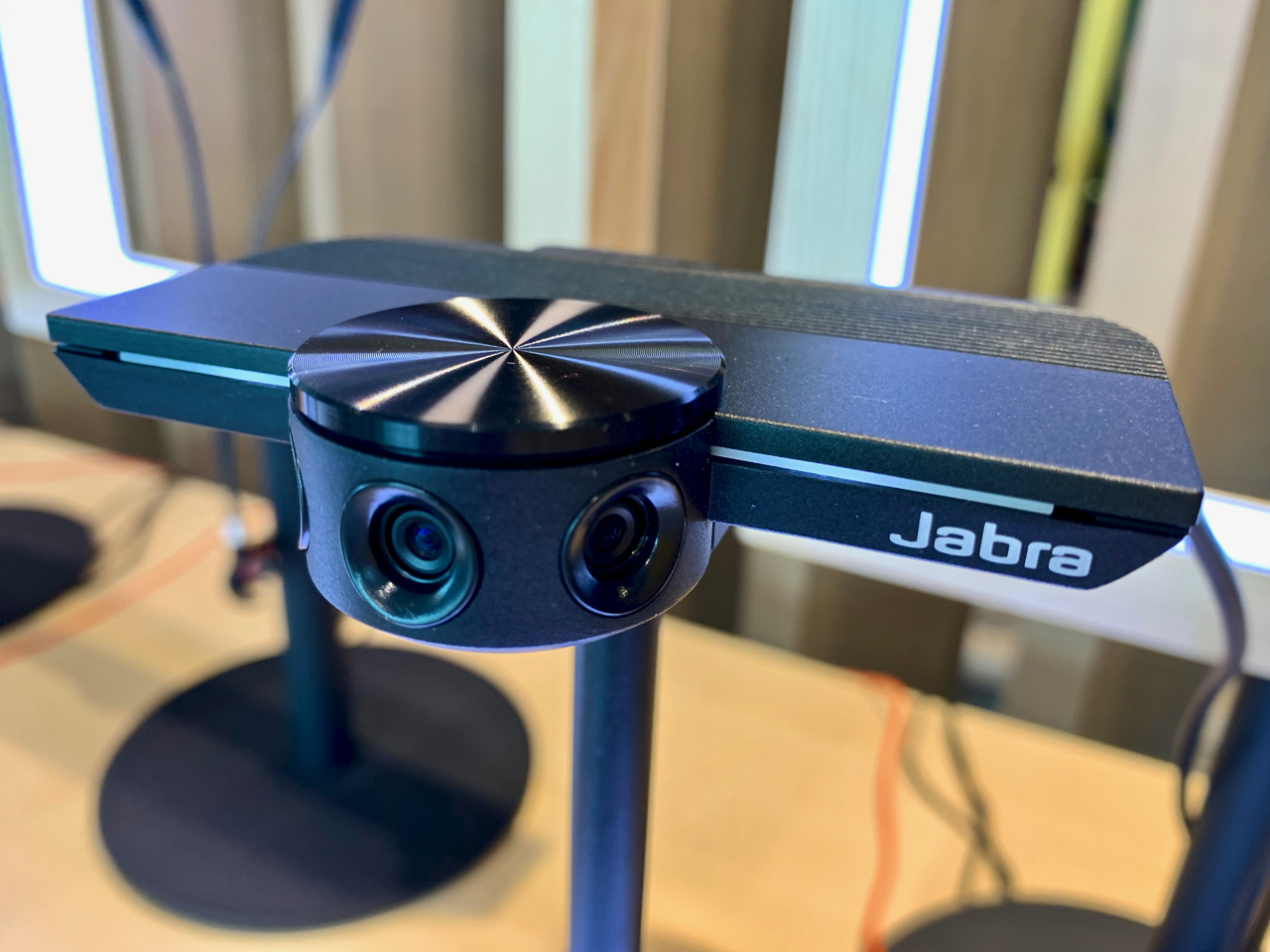 Wall-to-wall coverage
Leading-edge cameras and microphones, fourth-generation stitching technology and Intelligent Vision software work as one to ensure optimal performance by Jabra PanaCast. With wall-to-wall coverage in panoramic 4K video, Jabra PanaCast enables companies to fully utilise their meeting spaces, eliminating the approximately 40 per cent room wastage seen with conventional camera solutions.
Using Artificial Intelligence to better manage resources
Jabra PanaCast's built-in people detection technology can capture accurate usage and occupancy information. The advanced AI utilizes a Convolutional Neural Network (CNN) to count the number of people in the field of view, up to 12m away, and provide numeric data which organisations can use to guide decisions on calendar management, room utilisation and resource management, or to automate facility assets' power management, such as TV monitors, lights, video conferencing equipment and more. The technology will be available through the Jabra PanaCast API built for the Windows operating system and can be used for large areas like classrooms, auditoriums and general gatherings.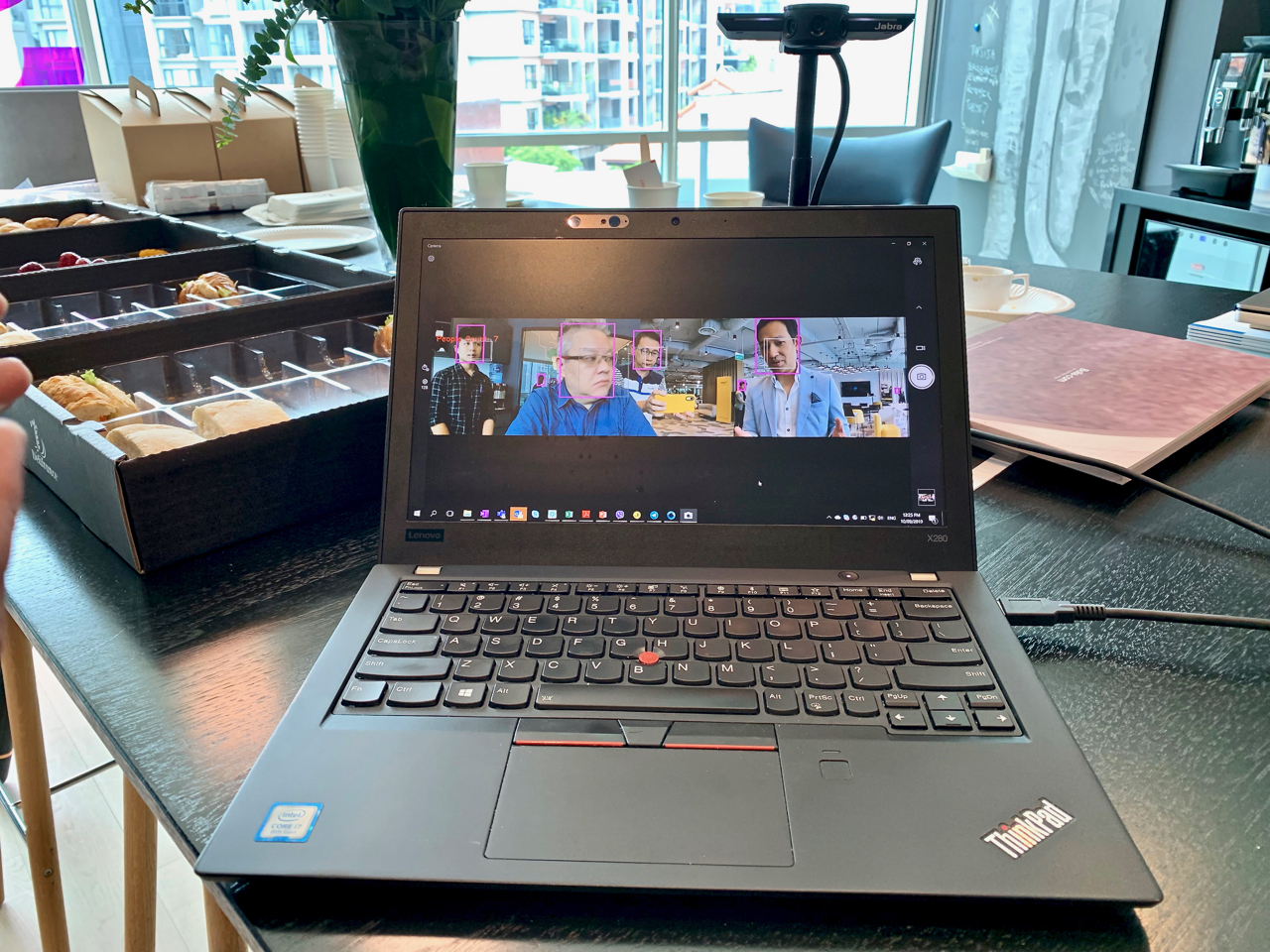 Combining the best of video and audio
Jabra's leading conference speakerphone series "Speak" can be paired with Jabra PanaCast to further optimise the conference experience, enabling users to hold meetings wherever they may be without having to compromise on clear audio quality. Jabra's Speak boasts an omni-directional microphone and HD Voice – providing 360-degree coverage that picks up sounds from any angle.
Jabra PanaCast easily mounts on a digital display or on a wall with available mounting hardware. The USB-based connection allows connection to any compatible device for instant setup and mobile meeting capability.
Certified for Microsoft Teams and compatible with other popular cloud-based solutions including Skype, Zoom, Cisco WebEx, Slack, Google Hangouts, GoToMeeting, Unify Circuit, BlueJeans and more, users can plug-and-play with these solutions in seconds by simply plugging the device into the computer USB port.
Key features and specifications:
Simple plug-and-play operation with no software required via a single USB cable
180-degree panoramic view seamlessly integrates video from three cameras with real-time dynamic stitching embedded in the Jabra PanaCast Vision Processor
Certified for Microsoft Teams
Naturally inclusive and immersive experience gives everyone equal participation
Crystal clear sound that picks up every voice in the room with Jabra Speak series
0% wasted space with industry-first multi-camera array system
Intelligent Vision (AI) senses, anticipates and adjusts automatically to meeting size
Industry-first Intelligent Zoom autonomously and continuously optimises the field of view to include everyone in the conversation
Jabra PanaCast Vivid 2.0 automatically adjusts the video properties to optimise the video experience under varying light conditions
Pricing and availability:
Jabra PanaCast is now available in Singapore at SGD $1,389 from all authorised Jabra business partners.
For more information, please go to: www.jabra.com/panacast
* Information and details courtesy of Jabra (Singapore) and GLOO PR *