LG, a world market leader in OLED TV, has recently announced their 2019 range of LG TV lineup in the categories of OLED TV, NanoCell TV, and UHD TV. At the LG HE & IT 2019 media event, visitors also got the chance to view their 8K OLED TV, the world's first!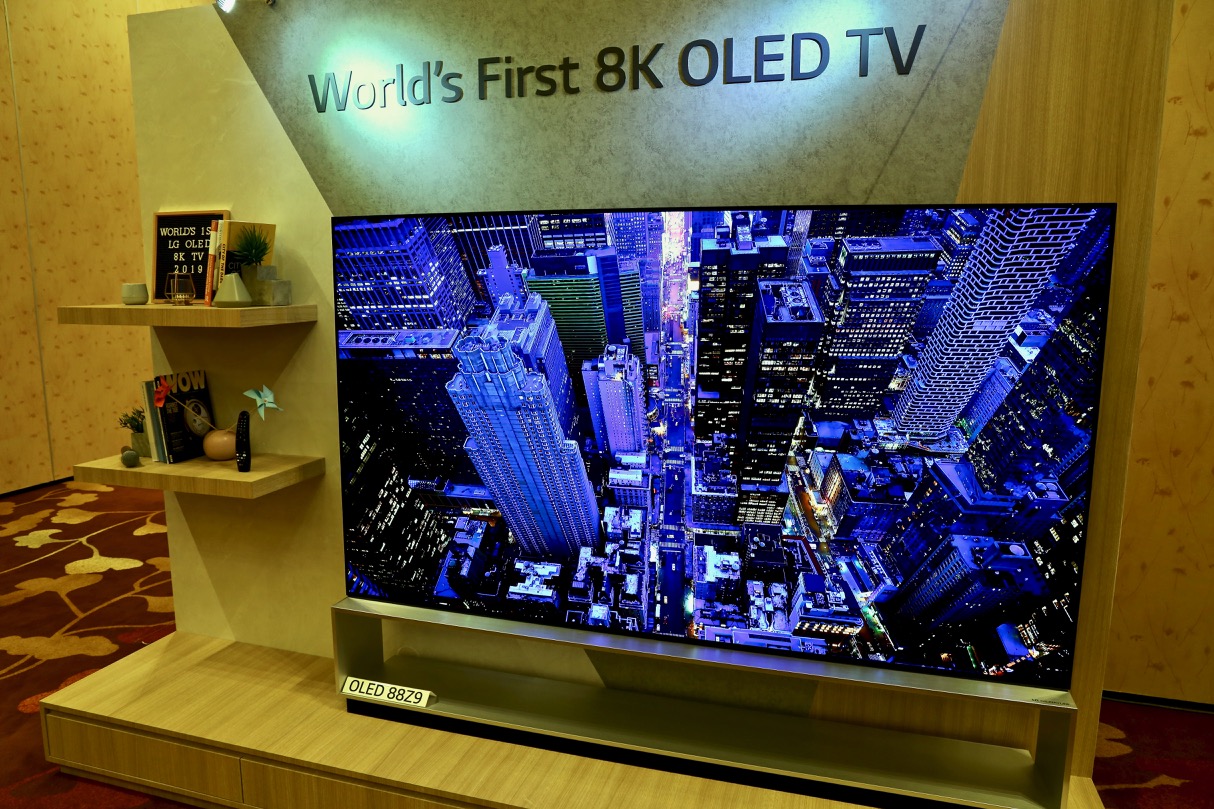 The LG 2019 TV lineup has a range from 55 to 77 inches, LG SIGNATURE OLED TV W9, LG OLED TV E9 and LG OLED TV C9. LG's NanoCell TV range for 2019 comprises 4 models with ThinQ AI: SM94, SM90, SM86 and SM81, available in sizes varying from 49 to 86 inches. We were able to view the various LG 2019 TVs on display at the LG HE & IT 2019 media event. The LG 2019 TV line up is now even better and stronger with AI and deep learning capabilities build inside their LG 2019 TVs.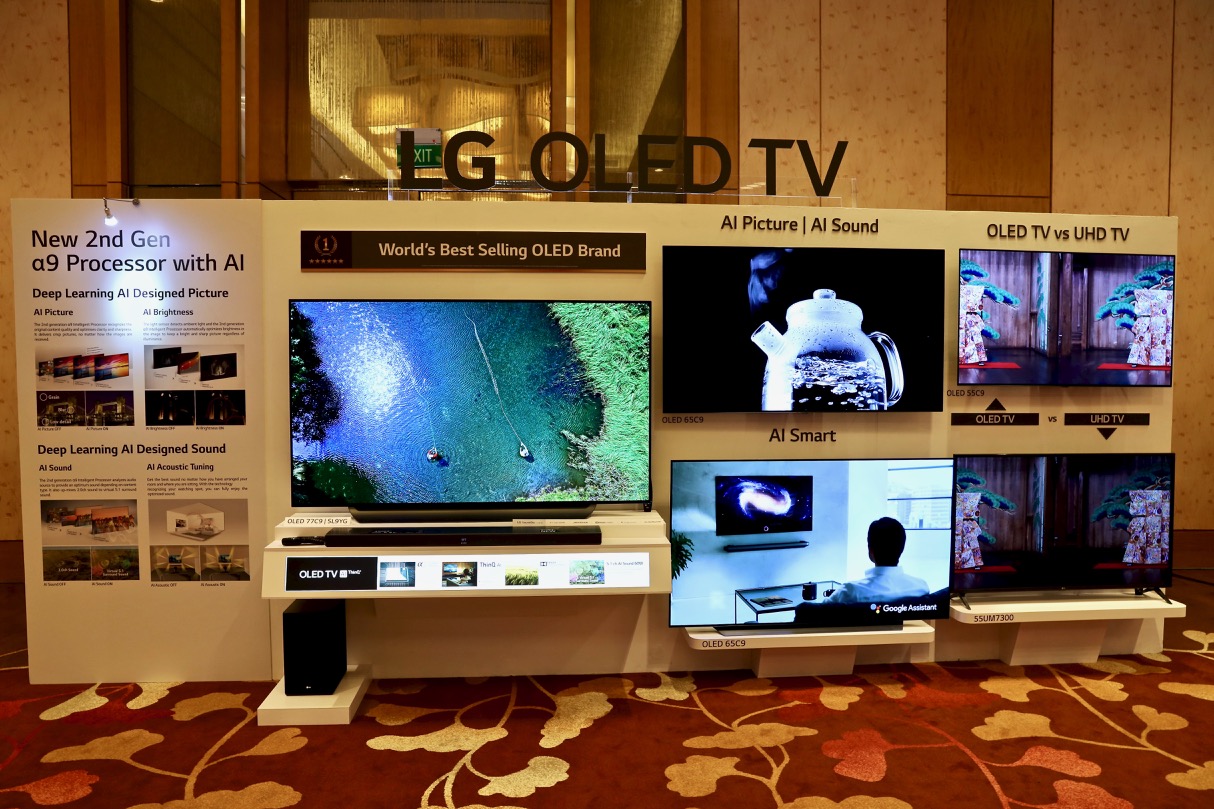 Let me share more information and details on LG 2019 TV lineup
"LG continues to set the bar of TV technological innovation higher with an intelligent TV lineup for 2019," said Hosik Kim, Product Director, LG Home Entertainment. "The advanced AI technologies will present users with an encompassing, intuitive and superb TV experience unlike any other."
Alpha Gen 2 Intelligent Processors Elevate AI Picture and Sound Quality
This year's OLED and NanoCell TVs from LG will offer upgraded AI picture and sound quality, thanks the LG's second generation ? (Alpha) 9 and ? (Alpha) 7 intelligent processors and deep learning algorithm. By analyzing the source content and ambient conditions, the processors are able to implement the best algorithm for optimal viewing settings.
Users can look forward to an intuitive TV experience with the new ?9 Gen 2 processor. Able to understand how the human eye perceives images in different lighting, the processors finely adjusts the tone mapping curve in accordance with ambient conditions to achieve the optimal level of screen brightness. It uses the TV's ambient light sensor to measure external light, automatically changing brightness to compensate as required. With its advanced AI, the ?9 Gen 2 processorcan refine High Dynamic Range (HDR) content by altering brightness levels. In brightly lit settings, it can transform dark, shadow-filled scenes into easily discernable images, without sacrificing depth or making colors seem unnatural or oversaturated.
LG's audio algorithm can up-mix two-channel stereo to convincingly replicate virtual 5.1 surround sound. The ?9 Gen 2 processor fine-tunes output according to content type, making voices easier to hear in movies and TV shows, and delivering crisp, clear vocals in songs. As the TVs intelligently set the perfect levels based on their positioning within a room, users can also choose to manually adjust sound settings according to their preferences.
The new ?9 Gen 2 Processor is available in all LG 2019 OLED TV models, while the ?7 Gen 2 Processor in selected LG NanoCell TVs and UHD TV[1].
Streamline Smart Home Living with ThinQ AI
LG's 2019 TVs come with the expanded capabilities of LG's proprietary ThinQ AI platform, as well as Google Assistant built-in. Users can manage daily tasks, search for information, and find answers or specific content with a simple voice command through the remote. On top of that, the 2019 TV lineup offers a new Home Dashboard that can be accessed via the launcher bar. The dashboard lets users view and control other smart home devices connected on the Google Assistant platform, so homeowners can issue voice commands by speaking into the TV remote, and start the robotic vacuum cleaner for cleaning while lazing on the couch, delivering a streamlined experience.
The LG 2019 TVs with ThinQ AIwill also come with a brand-new feature called Conversational Voice Recognition. Users can interact with the TVs in the same way they would hold a conversation with another person. Instead of having to make a series of repetitive commands, users can now simply say, "Find Tom Cruise movies", followed by "Find his action movies", and the TVs will proceed with the search. By understanding context, the TVs can in turn respond to complex requests more accurately.
The 2019 LG TVs will also support Apple AirPlay 2 and Apple HomeKit by Q3, for easy streaming of video and audio content and connectivity to Apple's smart home products.
LG OLED TVs Deliver a Visual Experience That Transcends Expectations
This year's LG OLED TVs come equipped with the new ?9 Gen 2 processor for optimized visual and audio immersion, implemented by the processor's deep learning AI algorithm. The OLED TVs boasts LG's 4K Cinema HDR, which allow the solutions to display visuals that stay true to the filmmaker's vision. Viewers can immerse themselves in cinematic images as the TVs support major HDR formats including HDR by Technicolor and HDR10 Pro. Homeowners will still get to enjoy premium features such as Dolby VisionTM for outstanding HDR experience, and Dolby Atmos® for a full 360 surround sound grandeur.
LG OLED TVs have been known for their minimalistic and sleek designs, and the 2019 OLED TV lineup continues to offer that sophistication. The LG OLED TV E9 received the coveted iF Gold Award for its recessed stand design, and transparent glass at the bottom of the display, looking as if the screen is floating in the air. Homeowners can also showcase beautiful digital art, updated seasonally by TripAdvisor, through the Gallery Mode. Accompanied by music, the breathtaking photos make a grand center piece in the living space.
Experience Stellar Colors with NanoCell Technology
The NanoCell lineup is LG's most advanced LED TVs, offering stellar picture quality, vibrant images, accurate colors and wider viewing angles, all in a sleek package with ultra-thin bezels. This year, LG also introduced its large-screen 86-inch 4K NanoCell TV that was honored with CES 2019 Innovation Awards.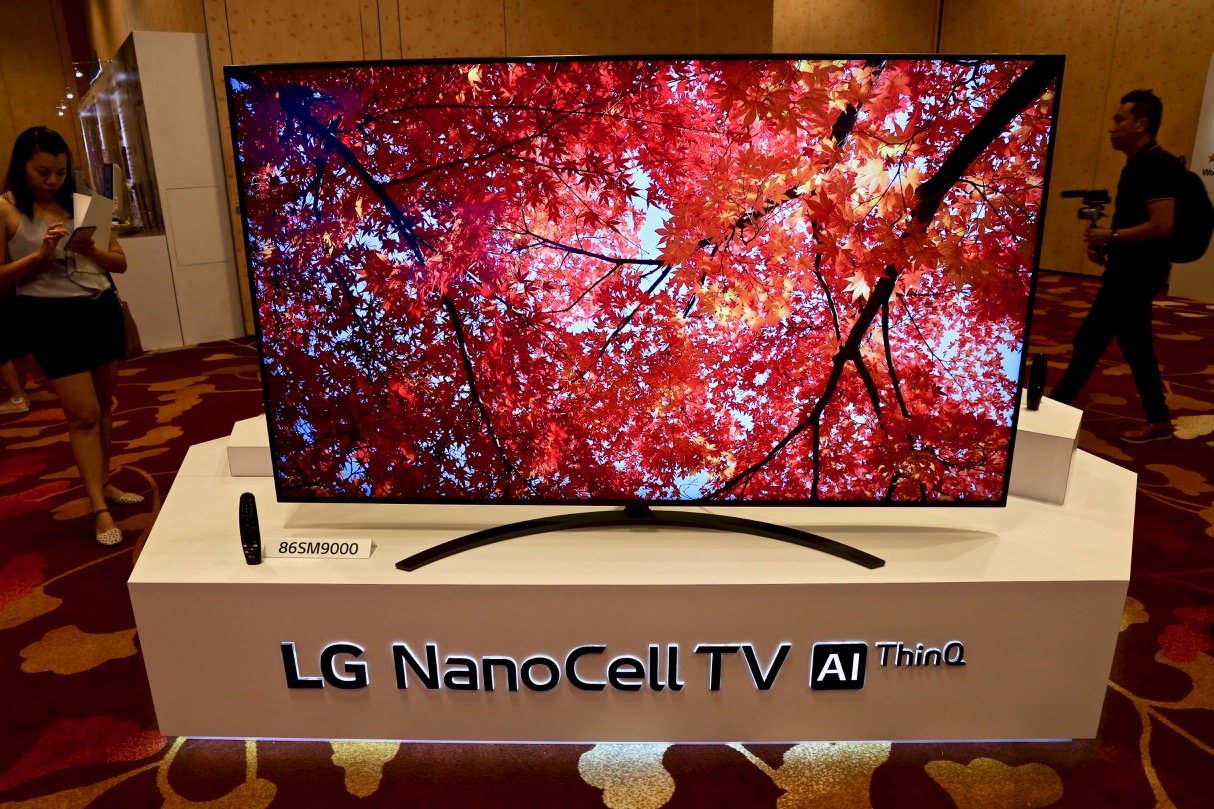 LG's NanoCell technology produces a sweeping spectrum of more accurate, true-to-life colors. With the Full Array Dimming feature, the TVs deliver deep blacks, which add greater depth and contrast to all colors. Furthermore, just like the OLED TVs, the solutions will come with 4K Cinema HDR support, so viewers can immerse themselves in cinematic images right at home. Gamers will also appreciate the 4K HDR gaming experience as the TVs have low input lag, so users can look forward to flawless, real-time and fast-paced scenes, enjoying dynamic gaming action.
As conventional TVs tend to distort colors when a picture is being viewed from the side, LG NanoCell TVs offer a wide viewing angle that is ideal for larger families, or a group gathering. This means that no matter where the viewer is seated, there is no loss of detail to enjoy a display of spectacularly realistic colors and compelling definition.
UHD TVs for Reliable, Crisp Image Quality
Besides the OLED and NanoCell TVs, LG offers a range of UHD TVs with ThinQ AI as well. Enjoy crystal-clear picture quality on the LG 4K UM76, which comes with realistic screen resolution and DTS Virtual:X. Users can easily access their favorite streaming apps by using the voice-activated LG Magic Remote.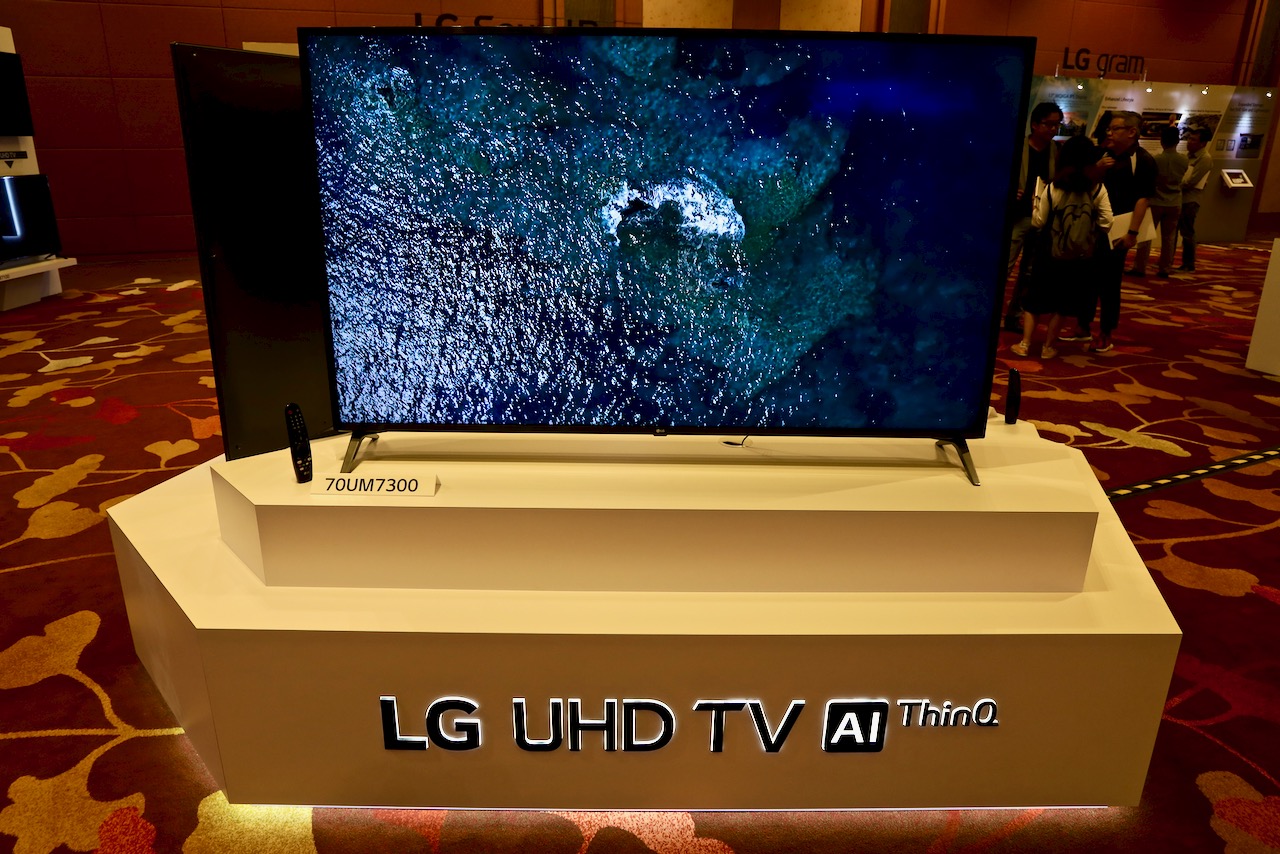 Users who prefer bigger screens can opt for the 75UM7600. The model comes complete with picture-enhancing quad-core processor and support for 4K Active HDR formats. The IPS 4K TV panel's wide viewing angle keeps all viewers enthralled with spectacular realism, no matter where they are seated. The TV's virtual surround sound creates a more immersive entertainment experience.
[1]LG NanoCell TV models: 88"/75" SM94, 65"/55" SM90, 65"/55"/49" SM86, 65"/55"/49" SM81
LG UHD TV model: 82UM76
If you are looking for OLED TV or UHD TV, do visit LG's line up of TVs! Share this information with your family, relatives and friends! Pass It On and Pay It Forward!
For more information, please visit: https://www.lg.com/sg/tvs
* Information courtesy of LG Electronics Singapore and Brand Cellar *