SHARP Celebrates 110 Years of Innovation with Promotions and Exciting Free Gifts
SHARP, the leader in consumer electronics and home appliances, celebrates 110 years of history in championing innovative technologies for generations of families and homes. SHARP is celebrating this milestone of 110 years of innovation with a series of promotions and exciting free for their customers from 10th January 2022 to 28th February 2022. This will include the launch of 110 Surprise Boxes, exclusive discount coupons, promotions and free gifts through its new COCORO Life Singapore platform, a lifestyle centre and one-stop online destination for all things from SHARP.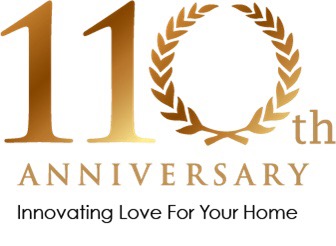 110 Surprise Boxes to Celebrate 110 Years of Innovation 
SHARP is offering 110 Surprise Boxes at just $25 per box starting 25th January 2022 till 28th February 2022. Each box will come with surprise SHARP products with a total value of 3 to 10 times of the purchase value. This launch is part of its 110th anniversary celebrations.
From 10th January 2022 till 28th February 2022, with any purchase of SHARP COCORO Life e-store, 11 lucky winners will stand a chance to win a SHARP J30 Plasmacluster air purifier worth $359 each.
From 25th January 2022 onwards, there will be discount coupons to be redeemed to purchase more SHRP goodies on COCORO Life.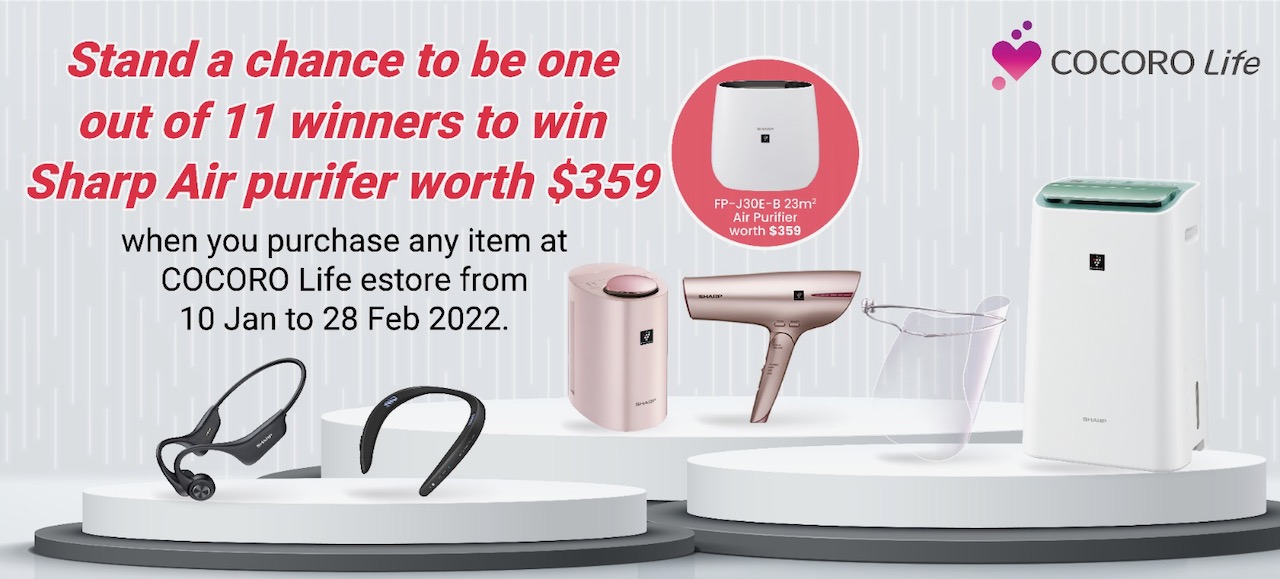 On COCORO Life platform, customers will also have access to Japan-exclusive products and latest new models that includes Made in Japan Titanium Face Shield, Japan Crystal 3D masks, Plasmacluster hairdryer, dehumidifiers, humidifiers, audio bluetooth wearables and more.
SHARP COCORO Life Singapore
COCORO Life Singapore takes after the SHARP Japan initiative in creating a one-stop online platform for shopping, browsing and engaging with SHARP. COCORO means "heart", likening to the sincerity in SHARP's creation of all of its products. At COCORO Life, they are dedicated providing people-oriented services and products that are close to the hearts of consumers. Singapore is the third country outside of Japan to roll out the COCORO Life experience, following in the footsteps of Taiwan and Malaysia.
Visit SHARP COCORO Life Singapore official website COCOROlife.sg to experience it now.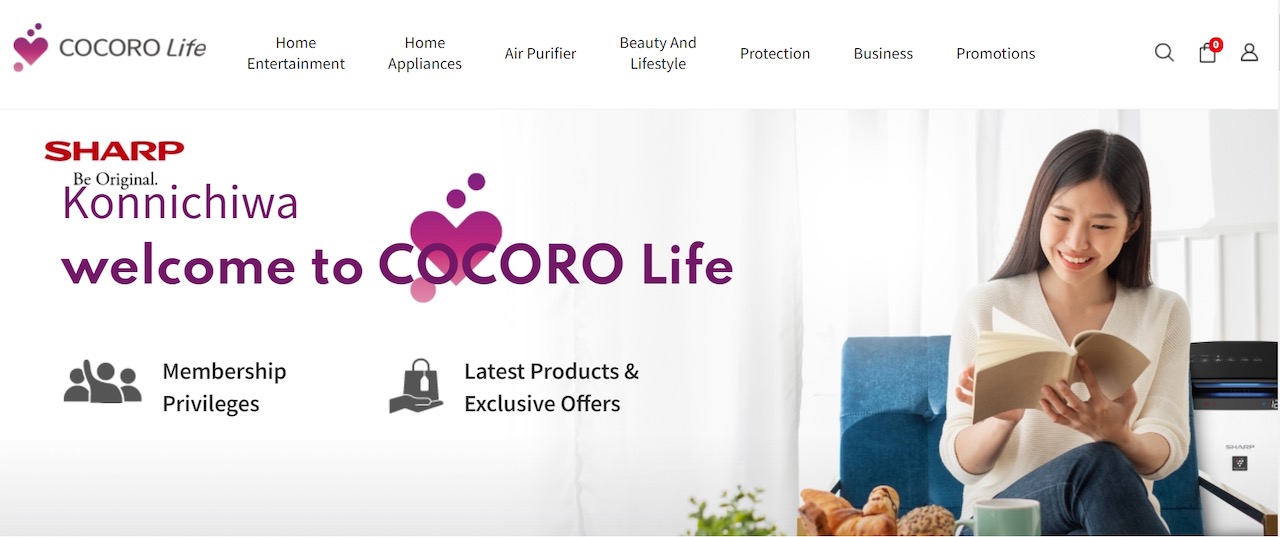 COCORO Life Official Online Launch Event on 25th January 2022
On 25th January 2022, there is a SHARP COCORO Life Official Online Launch Event from 6:30pm to 7:30pm.
1st 50 participants will get free gift worth $89. Terms and conditions apply.
Venue: Zoom (Details will be sent via email)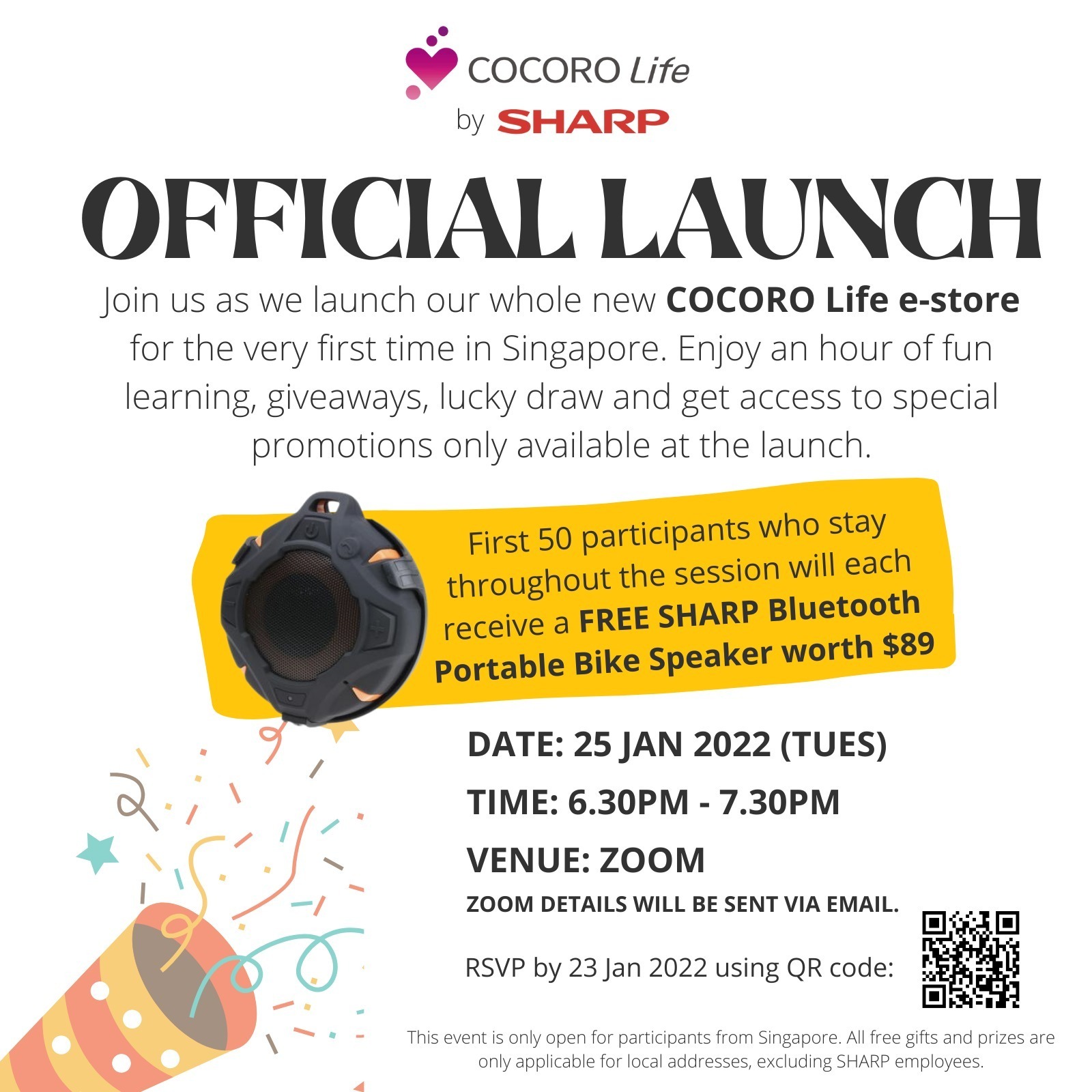 For more details, please visit SHARP's Facebook page!
*** Updated 20th Jan 2022 ***
Do share SHARP Celebrating 110 Years of Innovation with Promotions and Exciting Free Gifts news with your family, loved ones, relatives and friends in Singapore!
* Information and pictures courtesy of Sharp and Brand Cellar *