Imagine a fun playing compact camera that is small, light and handy, fitting right into my palm size. Yes, let me introduce to you all the Canon PowerShot N, it allows you to have fun and take/explore photography in a different light.
The PowerShot N is set to change the way we capture life's unexpected moments. The latest compact camera offering from Canon boasts a new unique form factor – palm-sized and an ergonomic quadratic shape – which allows for a firmer grip, so users can explore creative and radical photographic angles in their photos. The new Creative Shot mode, which randomly generates five creative variations of a particular shot, will excite and boost the creativity of avid shutterbugs, street photography enthusiasts and fans of photographic filters. Users can also instantaneously share their photos easily on social media platforms with the camera's one-touch Wi-Fi button.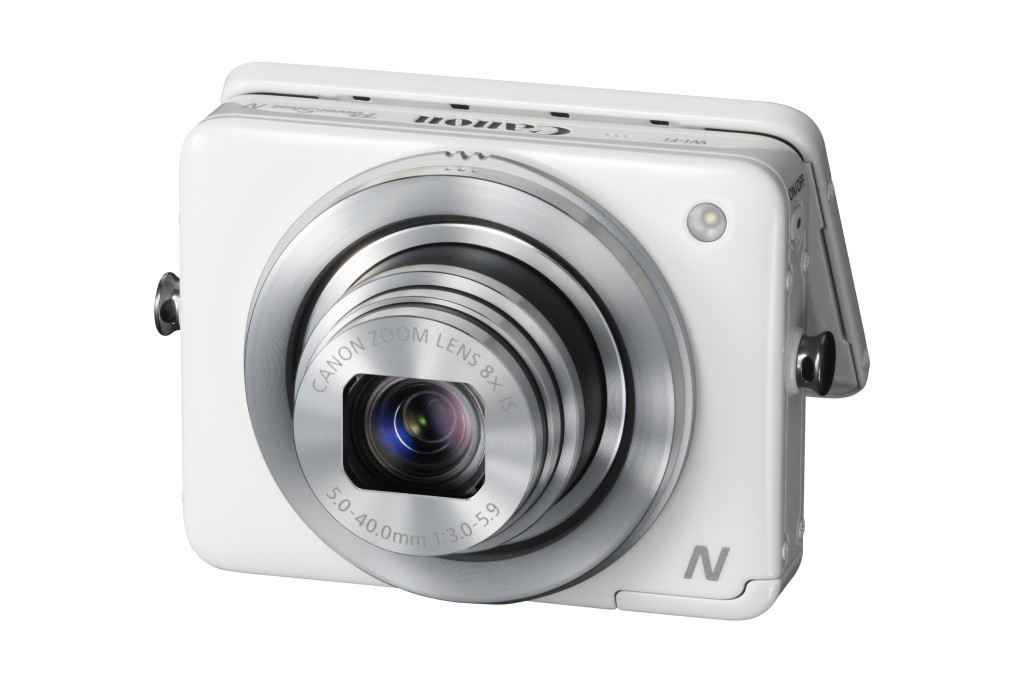 Freestyle photography – 6 creative shots with a click of the shutter 
The one-of-a-kind PowerShot N is the ultimate accompaniment to artistic shutterbugs who are keen to discover a brand-new dimension of photographic expression. The PowerShot N features a new Creative Shot mode featuring 25 randomised filters unlike any other found in Canon's range of cameras. Users should prepare themselves to be surprised by the results of their efforts, as the PowerShot N automatically generates five intelligent alternatives of their photo with different crops and processing effects. In other words, for every photo taken, six shots will be available for users to view, select and share with their family and friends.
The Canon PowerShot N incorporates a world's first dual-ring lens design which includes a zoom ring and a shutter ring that can be pressed from either the top or bottom for capturing of images. This replaces the shutter button and zoom lever controls used in conventional cameras, giving PowerShot N users greater freedom and flexibility when shooting as they are no longer restricted by a fixed way of holding the camera. In addition, the 2.8-inch tilt-up LCD touch-screen panel provides an innovative perspective to framing of images and encourages the use of different camera angles.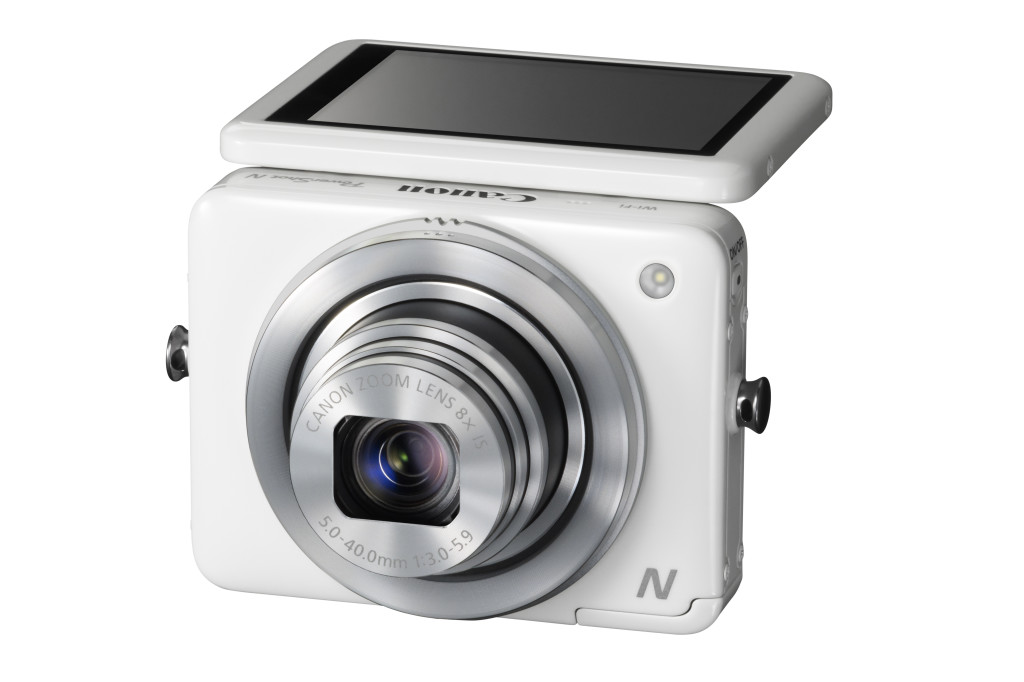 Easy connectivity options for convenient sharing 
Photo sharing has never been easier with the PowerShot N which features a one-touch Wi-Fi button, enabling users to instantly share and comment on their photographs and videos on popular social media sites such as Facebook and YouTube. The camera is also able to connect with other wireless devices using the smart device's data connection with the free Canon CameraWindow app (available for both iOS and Android devices).
Sleek, small and designed for portability 
Available in white, the sleek PowerShot N weighs about 195g (including battery and memory card and measures a mere 78.6 x 69.3 x 29.2 mm, making it ideal for quick on-the-go shooting. For added convenience, the PowerShot N can also be charged via a bundled USB cable, allowing users to power-up from virtually anywhere, a first amongst Canon's range of cameras.
Pricing and availability 
The PowerShot N, retailing at SGD$399, will be available by the end of April at authorised Canon dealers.
** Information and photos courtesy of Canon Singapore **