Dell Alienware, the pioneer in specialty high-performance PC gaming systems, recently announced latest Alienware gaming laptops to their lineup of gaming laptops with the arrival of the Alienware 14, Alienware 17 and Alienware 18.  The systems feature a bold new design and extraordinary performance, uniquely engineered to deliver the ultimate gaming experience. Dell Alienware has always been very strong in PC Gaming Systems and they are definitely a worthy consideration if you are planning to get a PC Gaming System!
All three laptops feature a new, iconic, angular design that takes its cues from jet engines and stealth bombers with an anodized aluminum shell and magnesium alloy body. The latest laptops are exceptionally durable, with over 60 percent of the main mechanical components made of various metals. The keyboard is protected by a reinforced plate to ensure a solid typing experience, while the travel and responsiveness is specifically designed with gamers' needs in mind. Based on customer feedback, the new Alienware 14 now features an anti-glare LCD display with wide viewing angles for reflection-free gaming in nearly any lighting condition, including a premium Full HD panel option with IPS. For 3D gaming enthusiasts, the Alienware 17 has an optional 3D panel for an immersive visual experience, while theAlienware 18 will feature a Full HD display with PLS wide viewing-angle technology.
 Dell Alienware 14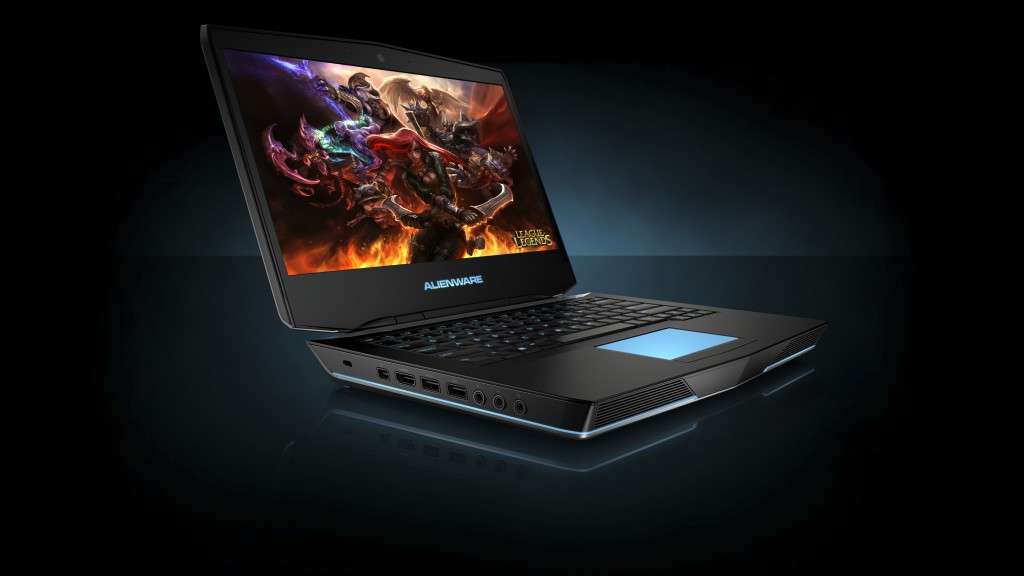 Along with the new design, the laptops also feature a number of components that when combined create a superb PC gaming experience. The laptops sport full voltage, quad-core 4th generation Intel Core i7 processors, and NVIDIA GeForce 700 series graphics. DDR3L memory provides exceptional bandwidth with lower voltage requirements designed for increased battery life, and the laptops now provide support for up to three storage drives on the Alienware 14, and up to four storage drives on the Alienware 17 and 18. For the first time ever, theAlienware 18 will feature NVIDIA SLI dual graphics technology as standard, and the laptop will offer an overclocked CPU option with a maximum speed of 4.3GHz. The laptops all feature Ethernet technology by Qualcomm's Killer networks, Klipsch speakers and Dolby Home Theater v4 audio.
Dell Alienware 17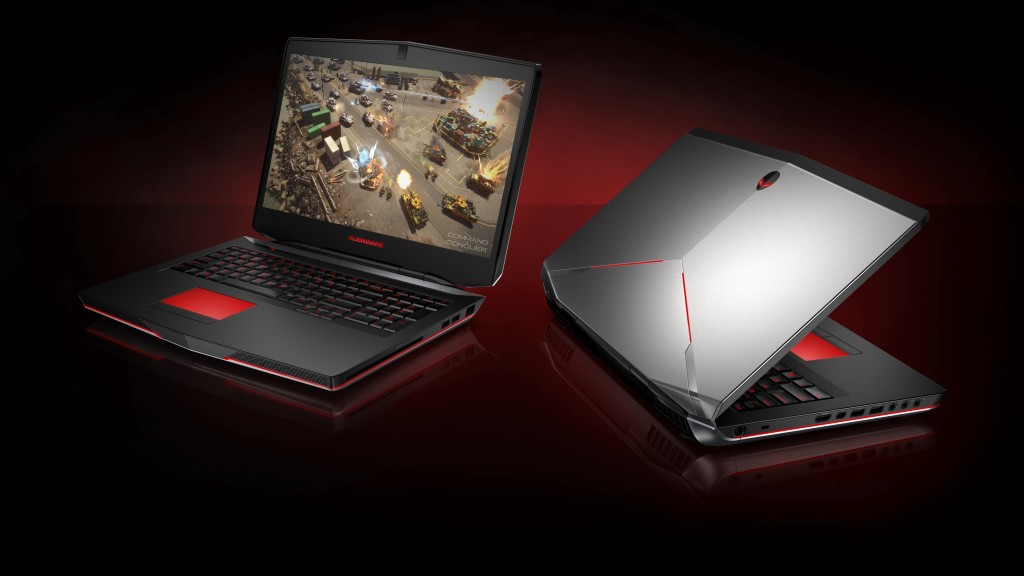 The updated Alienware Command Center software provides intuitive, user-friendly access to Alienware-exclusive applications and controls in one centralized hub.  Command Center includes the exclusive AlienFX lighting control system which allows users to create their own custom lighting themes and special effects. The new laptops have up to 20 colors to choose from across 10 different lighting zones, totaling to over 10 trillion lighting combinations. Alienware has worked closely with game developers to incorporate AlienFX in over 60 game titles, including cross-platform titles like Anomaly2, to PC-exclusive titles like SMITE and Neverwinter, for an immersive experience that can only be found on an Alienware. Whether healing, taking damage, or completing missions, AlienFX lights are an extension of the game play.Alienware Command Center also features AlienAdrenaline, a custom configurable game and application automation tool, the new Accelerator dynamic performance optimizer, and a new performance monitoring tool.
Dell Alienware 18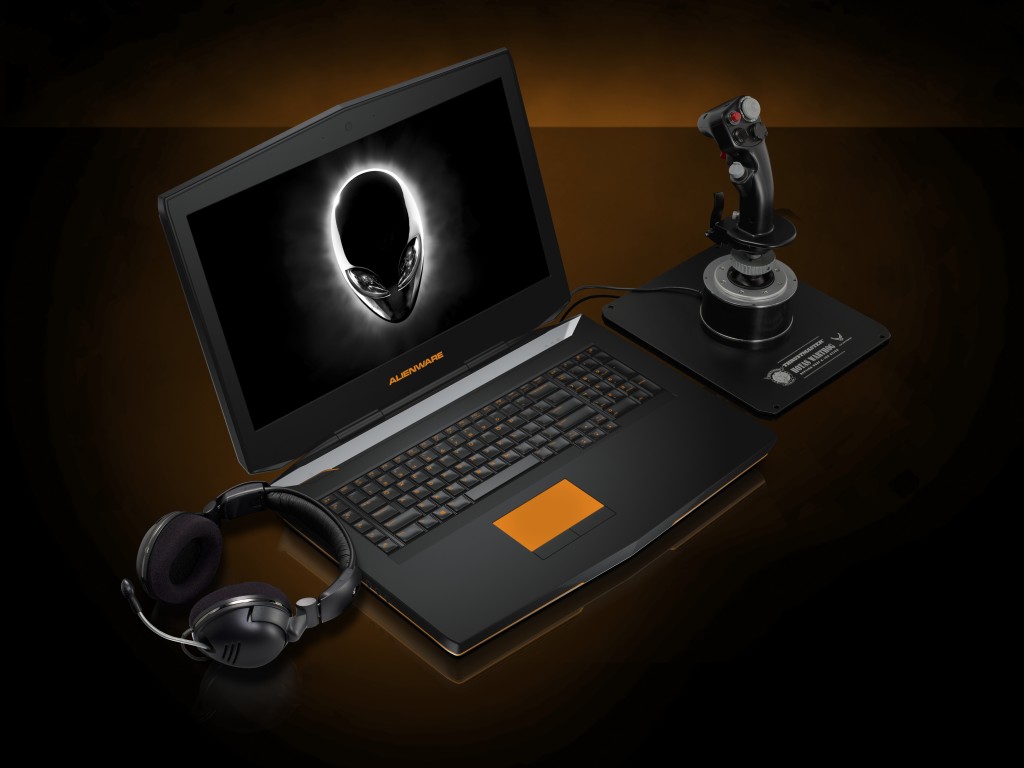 The Dell X51 is The Big Gaming in any given space! The compact desktop features an efficiently-designed chassis for an immersive experience in a variety of living spaces, and dual orientation capability allows it to lie horizontally or stand vertically. The new X51 boasts Intel 4th generation Core i5 and i7 processors, enthusiast graphics up to NVIDIA GeForce GTX 670, a dual hard drive configuration of 256GB SSD, and 1TB storage for fast boot and resume times and massive storage capabilities.
Dell X51 R2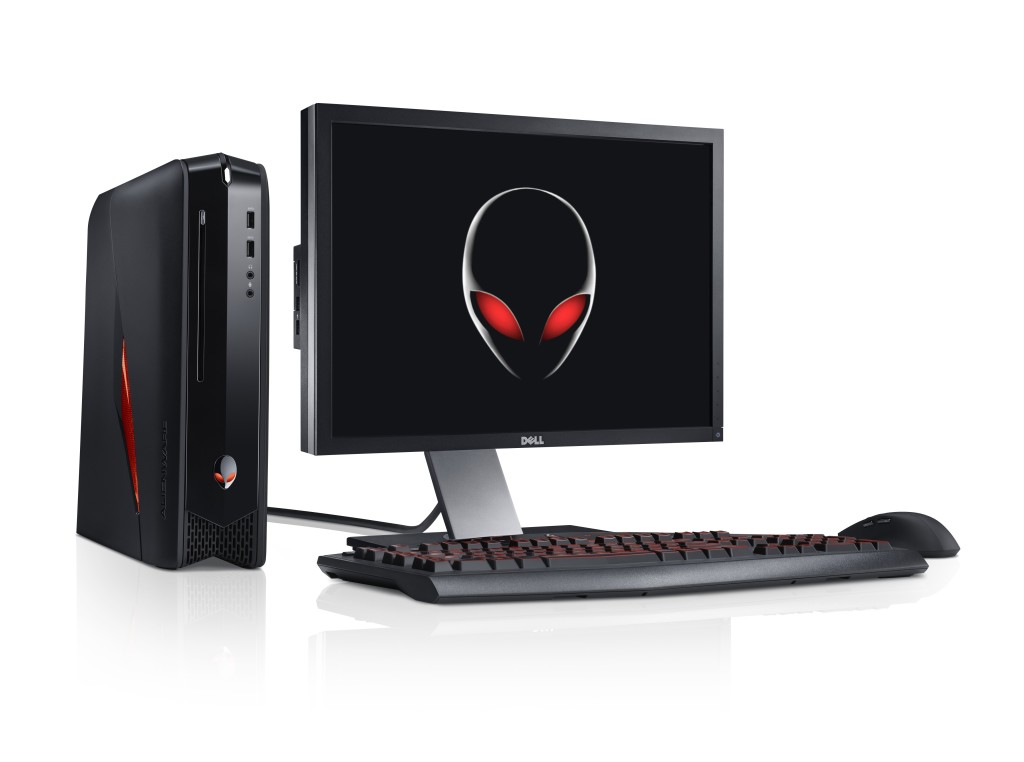 Alienware 14: the perfect combination of performance and portability
Alienware 17: the answer to an immersive high-definition, graphics-intensive experience
Alienware 18: the ultimate gaming laptop and true desktop replacement, designed and engineered to provide desktop-grade gaming performance
Availability
The Alienware 14 and Alienware 17 laptops, and Alienware X51 desktop are available today at the following starting prices:
 Alienware 14 starts at S$2,299
Alienware 17 starts at S$3,099
Alienware X51 with 4th generation Intel Core i processor starts at S$1,599
The Alienware 18 laptop and Alienware Vindicator laptop bags will be available in the coming weeks.
Information and photographs of Dell Singapore.