Find a part-time job with YY Part Time Jobs app
16 years ago, I just graduated from university, I was searching for full time employment and I decided to find a a part time job. From those days, I can still remember finding a part time job through job/recruitment agencies and through the help of my secondary school friend, I got a part time job and worked for six months at the organisation. Those were the days when the work environment was different, the internet, smartphone technology and social media boom haven't really started.
Today, in this modern economy, fuelled by greater and easier internet connectivity through social media, technology gadgets, smartphone technology and applications, our work environment has changed significantly.
If you are looking for a part time job, it can be now at your finger tips on your smartphone, with the YY Part Time Jobs App. Having worked as a part timer previously as part of my overall working experience, this app would be handy and useful for those seeking part time jobs.
Let me share with you more information on YY Part Time Jobs App:
Introducing a brand-new innovation: YY Part Time Jobs app, the first-of-its-kind platform for part-timers to find job opportunities! Whenever there are new job listings, the app will automatically match and connect registered users who fit the criteria with the employers. The app is a brainchild of YY Hong Ye Group, which has eight years of experience in the HR industry managing part-timers. Its clientele includes The Fullerton Hotel Singapore; Regent Hotel; Shangri-La Hotel; McDonald's; House of Seafood; and more. The app is available free of charge on both Android and Apple platforms.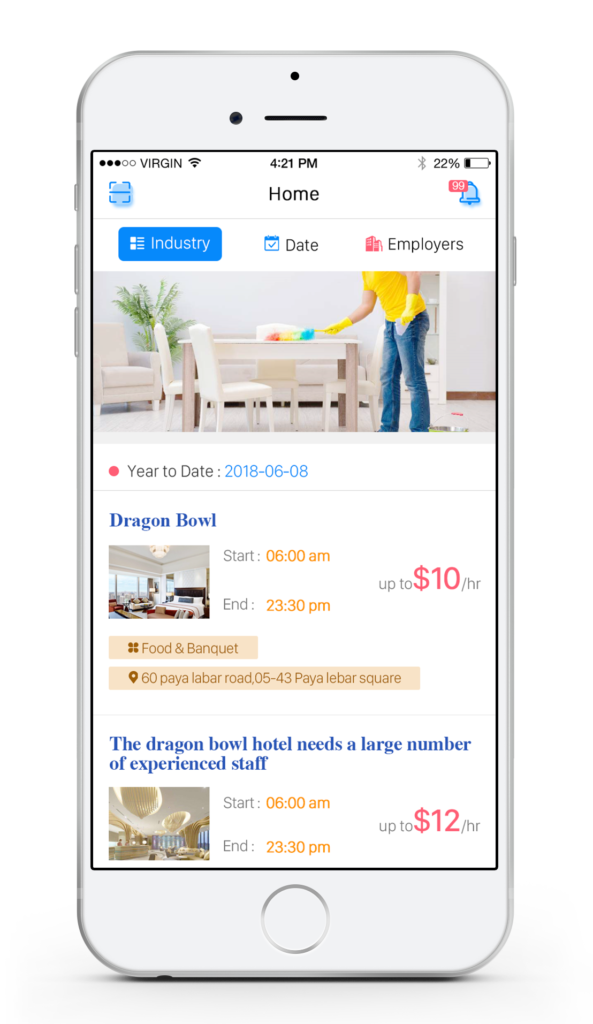 The app is especially a boon for the F&B industry, which constantly faces the problem of labour crunch. Restauranteurs, who need to roster more staff during peak seasons can put up job listings anytime and instantly. Many of the registered part-timers already have experience in their fields, so they can readily fill the positions and perform the tasks expected of them.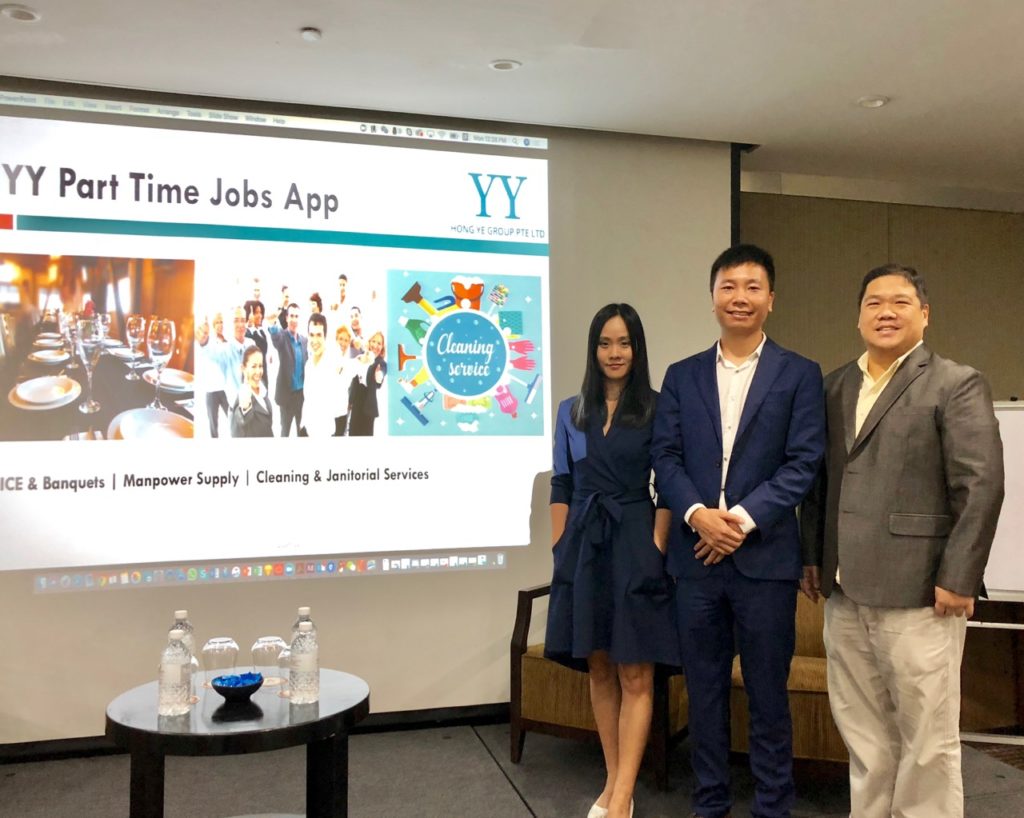 "Many organisations, from hotels to restaurants and fast-food chains, face the problem of getting the right help when it comes to hiring part-timers," says Mike Fu, CEO of YY Hong Ye Group. We interview all of our 32,335 part-timers and offer new candidates basic training, so that they are well prepared to take on the job responsibilities. In turn, when they use our app, employers face fewer hiring-related hassles and have a lower turnover rate. Buoyed by this app, companies can better manage their hiring budgets, as they can keep the minimum strength of full-time staff and engage part-timers whenever needed."
Bringing convenience to the recruitment and job-seeking processes
Employers can use the app to list their job vacancies, and they can also specify job details such as time, place, and other criteria, such as relevant skills and years of experience. The app has an algorithm that ensures only relevant candidates are matched with the employers. The app will automatically execute the matchmaking, and then notify both the part-timer and employer when there is a successful match. If both parties accept, the employer can then make interview arrangements with the candidate.
In the event that there are no successful matches, employers can also call YY Hong Ye Group's hotline and request to do a manual matching.
* Information and pictures courtesy of YY Hong Ye Group and Brand Cellar *