Rechargeable batteries, an essential accessory that is often used in digital cameras, camera flash, wireless keyboard, game controller, wireless mouse, torchlights etc. In my context, I used rechargeable batteries quite often in my photography outings especially when I am covering events with flash photography. During an event shoot, I will usually pack 2 sets of 4AA rechargeable batteries as a backup to the 4AA rechargeable batteries inside my flash. Therefore, I can be quite an energy consumption user at times.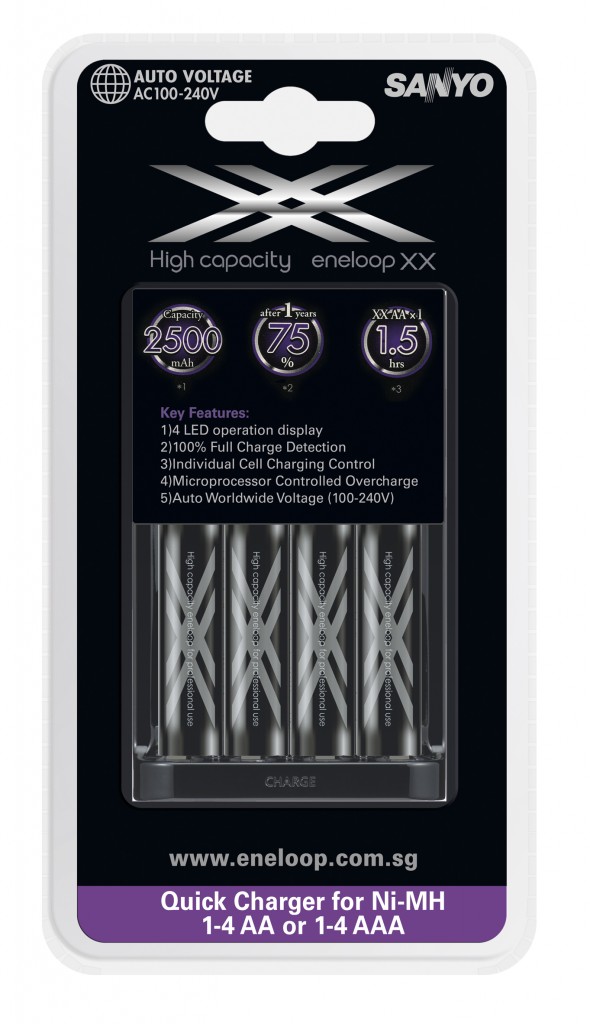 Recently, Sanyo Energy (Singapore) Corporation Pte Ltd, a member of the Panasonic Group, announces the arrival of their latest eneloop Black Charger and eneloop XX batteries, one of the highest performing rechargeable batteries in the market. It was an honour to be invited and given the opportunity to test and review the eneloop XX batteries, courtesy of Sanyo Energy (Singapore) Corporation Pte Ltd and Ninemer Pubic Relations.
As the eneloop XX batteries will be put to great use and testing during my photography outings, I would share my experiences and thoughts at a later time after compiling my notes and thoughts during the testing. Let me first share with you the features and specifications of the eneloop XX batteries.
Product Name:
eneloop XX
Technology:
Ni-MH
Size:
AA (mignon)
Product Code:
HR-3UWX
Nominal Voltage:
1.2 V
Type/Min. Capacity:
2500 mAh/ 2400 mAh
Cycles:
up to 500
Applications:
medium-to-high power
consumption devices
Model Name:
4HR-3UWX-SECP-BP
Country of Origin:
Made in Japan
From the technical specifications above, the eneloop XX batteries have a high capacity of 2,500mAh (typical), a recharging capability of approximately 500 cycles and a low self-discharging rate. The black and silver design on the eneloop XX batteries, signify the choice for professionals and they can be equipped with the latest digital fashion and lifestyle. It also retains 75% of its energy even after one year of storage. The eneloop XX batteries are environmentally friendly, they promote a green lifestyle that values reusing, recycling and reducing battery waste while saving costs. Do check out the eneloop XX batteries website for more details!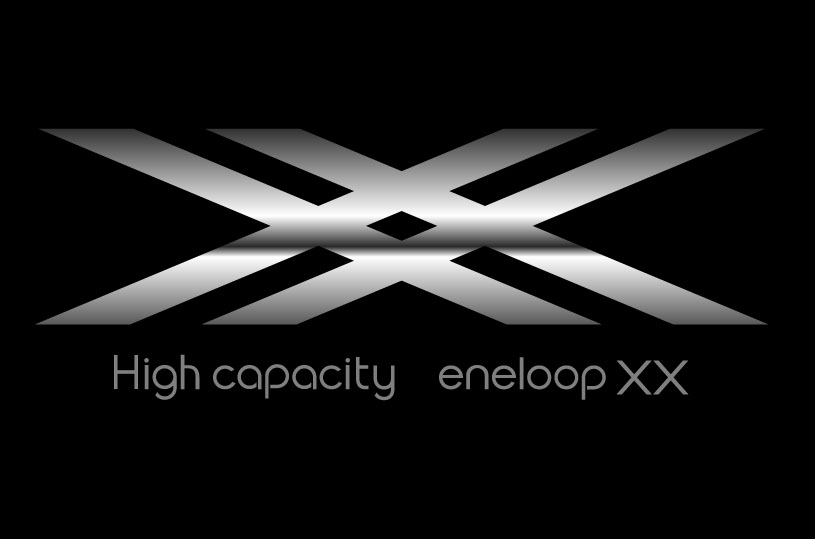 If you are keen to own the eneloop Black Charger and eneloop XX batteries, they are available at all Best Denki outlets, Meidi-Ya Supermarket, all Selffix D.I.Y store outletsm Sprint-Cass at Terminal 2 and 3 and selected outlets of Harvey Norman and Challenger. The Recommended Retail price is $65.90.
I am definitely looking forward to having a powerful and lasting partnership with my eneloop XX batteries in my photojournalistic journey!