The Jaybird family of wireless sports buds, I first knew about them when I first tested and reviewed the Jaybird Freedom wireless buds a few months back. Once I put it on, did a review on it, my view was that Jaybird family had excellent wireless sports buds, in both aesthetic design and excellent sound quality system.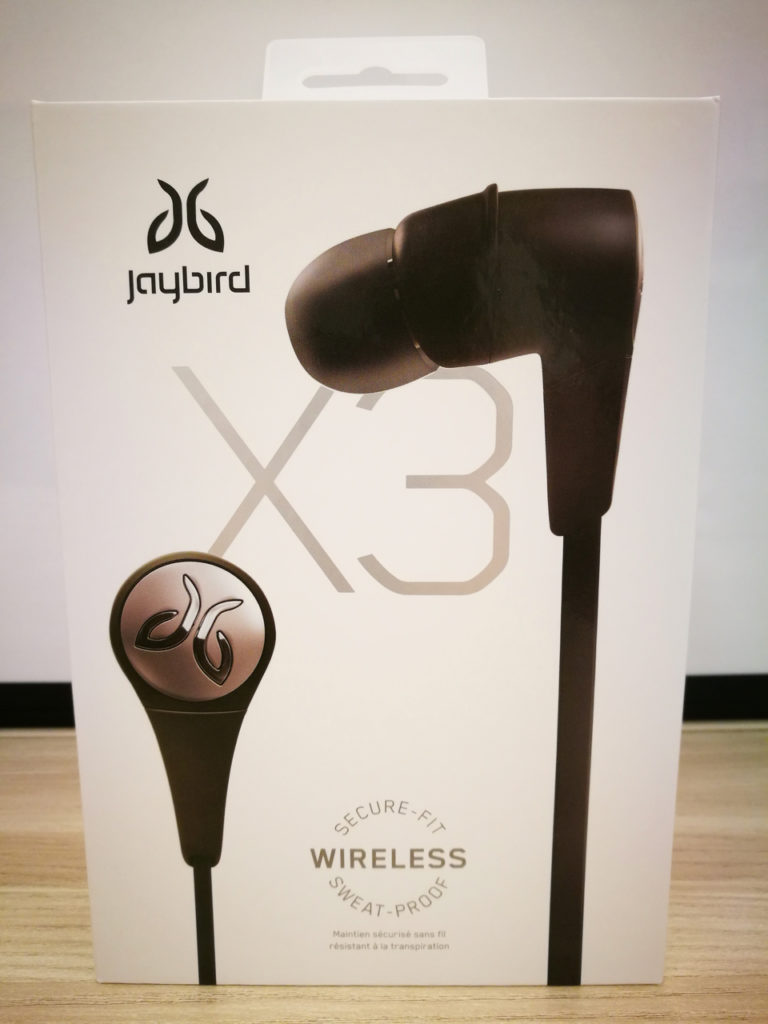 When the Jaybird X3 wireless sports headphones arrived in Singapore, I had an opportunity to review them and I was excited since I reviewed the Jaybird Freedom wireless buds!
Upon opening up the Jaybird X3 wireless headphones, I spotted something different in their packaging. The silicone ear fins were already attached nicely inside the box, helping users who might be confused initially on how to attach the silicone ear fins properly onto the Jaybird wireless buds!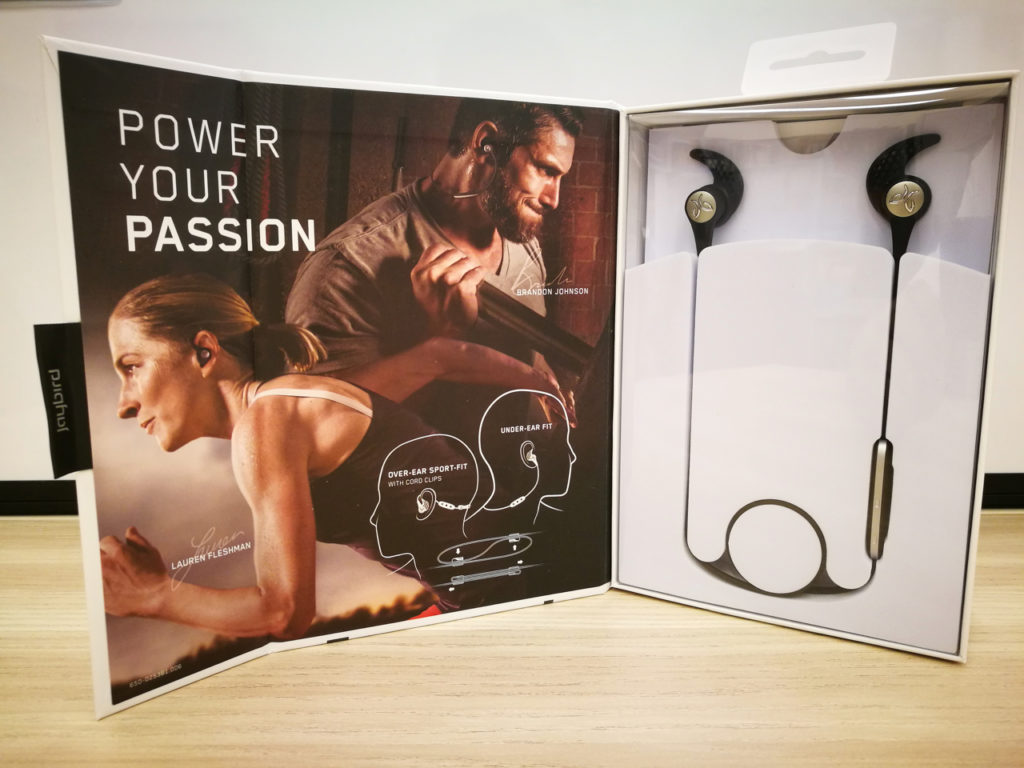 First and foremost, let me share my thoughts and views on the aesthetics of the Jaybird X3 wireless sports headphones before sharing on the sound quality and standards of the Jaybird X3 wireless headphones.
Tough and durable material
When I opened up the Jaybird X3 box and took out the earphones, I had a feel of the material and its built quality. It's made of tough and durable (high quality plastic) material that can withstand the rugged outdoor conditions and handling lots of sweat during intensive exercise, thanks to the hydrophobic nano coating.
Silicone ear fins
In my personal humble opinion, the silicone ear fins are another feature that makes the Jaybird X3 wireless earphones unique. For a start, users might take some time before they get used to the design and fit inside the ear. You can choose to wear your Jaybird Freedom over-ear sport-fit with fins or over-ear sport-fit without fins or under-ear with fins or under-ear without fins. It's your personal choice whether you want to have the ear-fins or without ear-fins. There are 4 different ear fins sizes (XS, S, M, L) inside the package and they fit in nicely for sporty/outdoors lifestyle e.g. running, biking, trekking.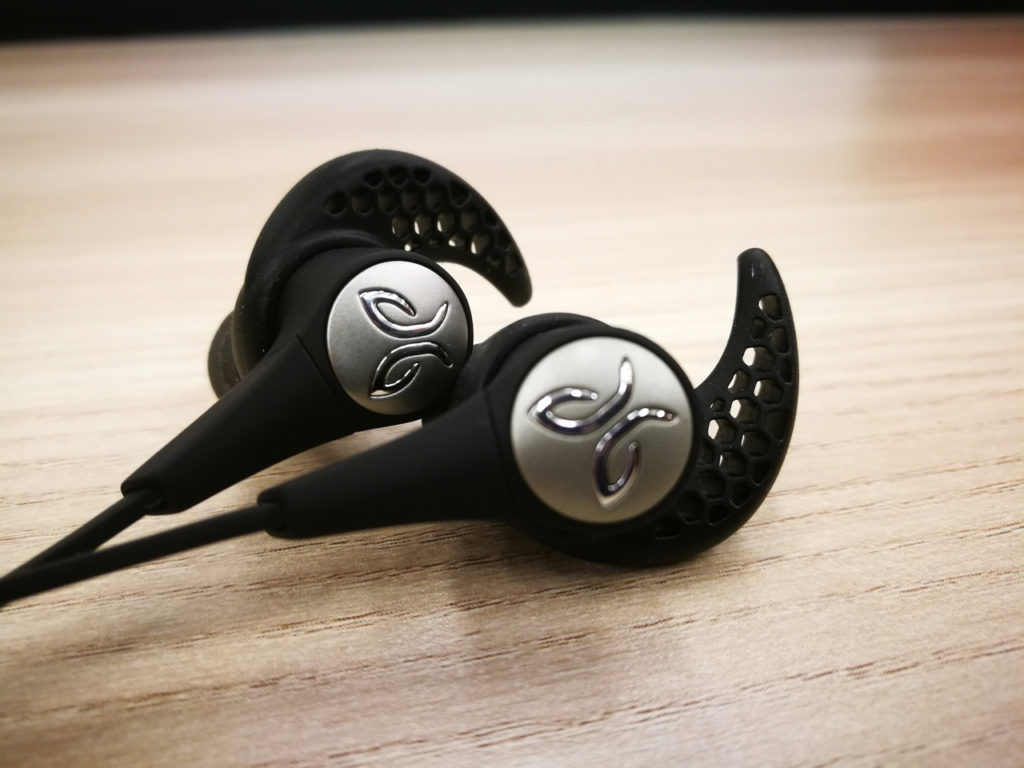 Silicone ear tips and Comply ear tips
There are 2 types of ear tips, they come in 3 different sizes for each type of ear tips, to suit your needs and requirements.
Cable
The length of the Jaybird X3 wireless earphones cable is pretty good in my opinion, not too long in length if not it would dangle down and get caught on to other objects. There are cord clips available to shorten the cable behind the neck, you can adjust the length to your liking and preference. Jaybird also gives customers another additional accessory option, a shirt clip is inside the package, that allows the user to attach the cable to their shirt, ideal when going for sports/outdoor activities.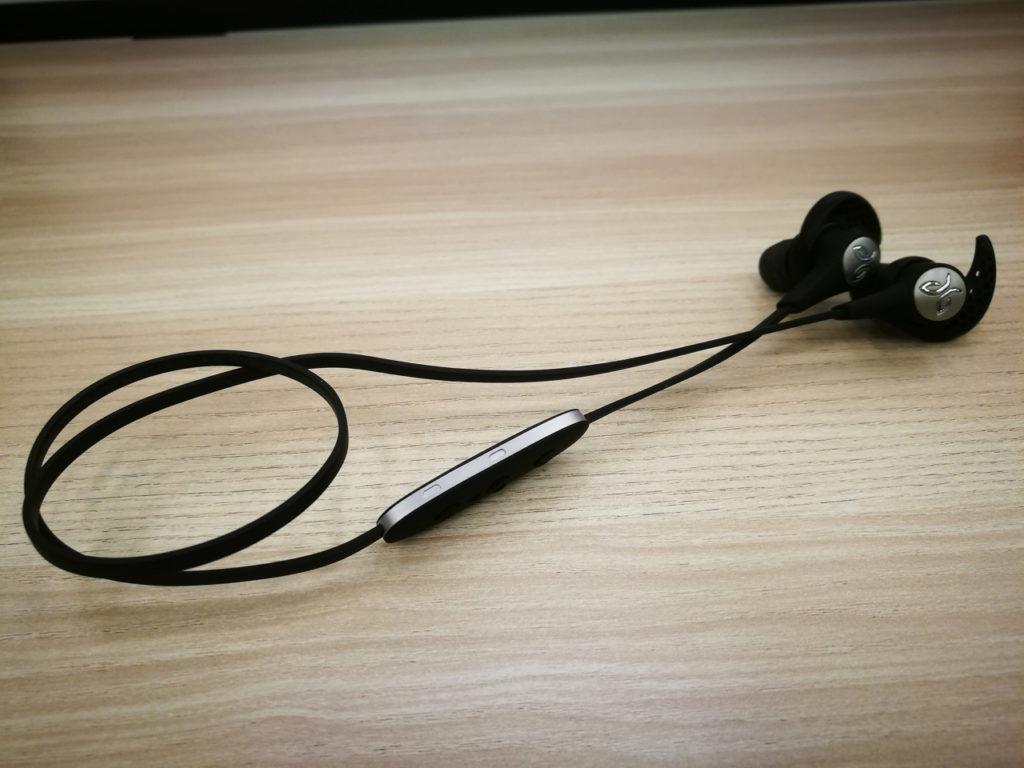 Comfort, Fitting and Balance
The micro-size and secure fit design of the Jaybird X3 make this wireless buds a well balanced, lightweight and tight (yet comfortable) fitting earphones for the avid sports or outdoor adventure user. Users do not need to worry too much on the Jaybird X3 dropping out from the ears or feeling imbalanced because these 2 factors had been taken care of in this Jaybird X3 design.
Bluetooth connection
The bluetooth connection between the earphones and devices are smooth, easy to setup and connect.
Battery life
The battery life of the Jaybird Freedom wireless buds is 8 hours and this would be ideal for extended training sessions, outdoor activities and even doing long distance runs.
MySound App
This app is a perfect complement for your Jaybird wireless headphones, the features, functionalities and capabilities of the Jaybird X3 can be utilised and customised to your music/listening needs/preferences. If you are an owner of a Jaybird wireless buds, you have to download and use it!
Nice and easy to user user interface
Presets available for you to choose and add to the app dashboard
Customise your own preset
Battery life indicator on app
Sound
Finally, the segment on the sound quality of the Jaybird X3 wireless sports earphones. The design and aesthetics of the Jaybird X3 are really good, well thought out, planned and designed. The next key factor for any earphones review will be on the sound quality.
The pair of Jaybird X3 have enhanced 6mm speaker drivers, giving users a larger sound that can be felt through stronger and sharper bass levels. Some might like it strong and enhanced, some users might not, it's a personal preference. The treble produced by the Jaybird X3 is clear and strong. Do take note that the Jaybird X3 wireless buds snug into your ears more closely and firmer, thus the user might feel a bit more "overwhelmed" due to the enhanced and more powerful 6mm speaker drivers. Based on your own listening preferences, you can make adjustments on the MySound App, tune it to your own liking and preference.
Disclaimer: I do not claim to be audiophile expert or musician, I like listening to music, bringing along for my runs and exercises or traveling between locations.
Final Thoughts and Views
The Jaybird X3 wireless headphones is not just ideal for active sports users, it's highly suitable and highly recommended for users into extreme sports and outdoor action (Jaybird X3 is tough and rugged!). If you fit into either or both categories, I highly recommend the Jaybird X3, the durability and pretty good sound quality packed inside this pair of wireless headphones.
* I would like to thank Logitech Singapore for the opportunity to review the Jaybird X3 wireless sports headphones *